BURLEY — The Mini-Cassia domestic violence shelter, which closed temporarily in May after the executive director was fired, has reorganized and chosen a new director.
The business office will reopen by appointment on Thursday at South Central Community Action Partnership, 314 E. 5th St., Burley
The shelter, which operates a safe house in Rupert, had been seeking new office space when it closed. The shelter offers assistance to men, women and children who are victims of domestic violence.
New Executive Director Esther Rogers, of Rupert, is currently working unpaid as the organization seeks funding.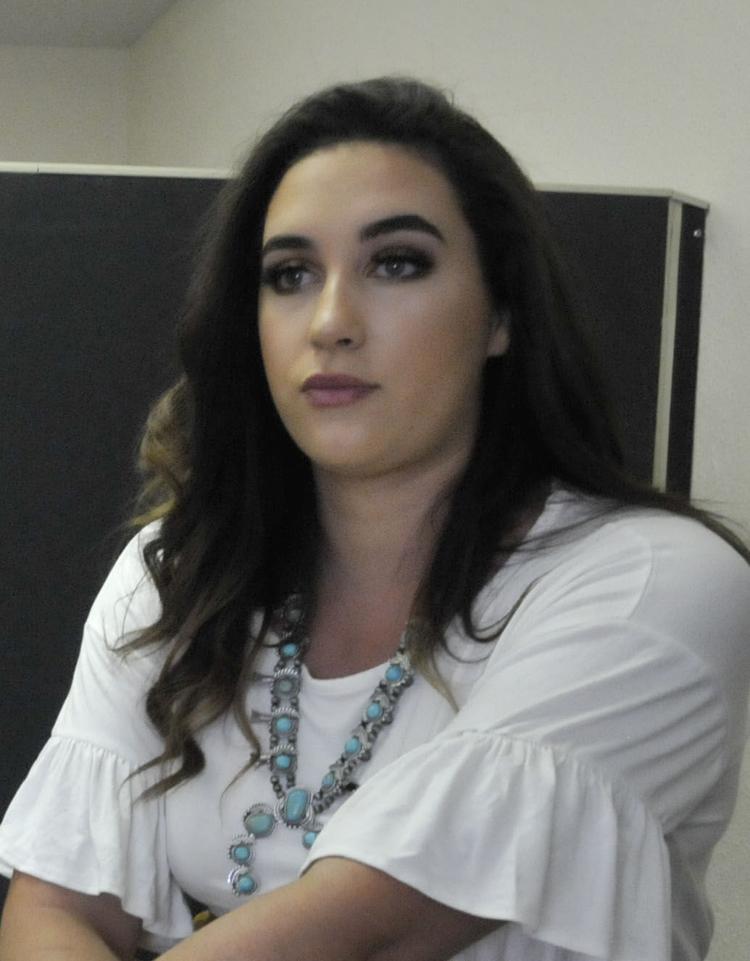 The shelter, now called Crossroads Harbor, has formed a partnership with South Central Community Action Partnership and will lease office space and a conference room at SCCAP's building.
"This is exactly what was needed," Rogers said. "Before, the shelter was not partnering with the community."
Ana Del Rio, Mini-Cassia Family Stability Coordinator for SCCAP said the partnership is just as valuable to their agency.
"We assist homeless families, and a victim in a situation where they are fleeing domestic violence meets the criteria for that help," Del Rio said.
SCCAP can also offer domestic violence victims other services all under the same roof.
Del Rio said space at the Burley office became available as SCCAP downsized its energy assistance program, which is now under Health and Welfare's umbrella.
The conference room will offer the shelter privacy during client interviews and for board meetings, and sharing the space also provides an element of safety for shelter workers.
Rogers said clients will have access to SCCAP's food bank and visitors will check in at the main desk, which will be logged by SCCAP.
"Those logs are really critical when you are applying for state and federal grants," she said.
Another benefit to the partnership is that shelter clients are allowed to stay 30 days at the safe house, but if SCCAP can help with housing, they may not need to stay the entire 30 days, freeing up space at the safe house sooner, said Faren Gonzalez, the board's treasurer said.
Del Rio said some domestic violence clients may come in now to SCCAP but because of the stigma attached to domestic violence, shame or fear of judgement; they do not convey the urgency of their situation and may be turned down for help. Now, they will come in as a direct referral.
"This is a critical partnership, we don't want to just offer people food and a television to watch at night, they are trying to get their life back," Rogers said.
The shelter is in the process of working on securing grants to hire support staff and for programs.
Rogers recently moved back to Rupert, where she grew up, after living in Boise. She has a degree in graphic design and previously volunteered at a shelter.
"We have roots here and we are pretty invested in this community," she said.
Rogers reached out to the shelter when it was in transition and tried to help secure office space for the organization at her church.
"I told them at the time if they were looking for someone who is passionate about the issue, driven and willing to learn, I could be that person," Rogers said.
Gonzalez said Rogers was a perfect fit.
The board also has three new members, Todd Rittel, Bellen Tellez and Elizabeth Burr-Jones, attorney.
Juana Hernandez is the acting president, Alma Magallon is vice president and Maria Vega is secretary.
Rogers said she chose to forgo wages right now to help pay for the office lease until the shelter receives more funding.
The shelter's safe house was also closed at the same time as the business office, because of an unidentified bug infestation. The shelter continued to offer domestic violence victims housing assistance at other locations.
Hernandez wrote in an email to the Times-News that the safe house was treated for bugs. The safe house will remain empty until the shelter can secure funds to replace beds and bedding.
Gonzalez said there are some other small items that have to be brought up to code, like having a safe place to lock up clients' items at the safe house, to meet federal funding guidelines.
The shelter lost federal funding a couple of years ago because it was out of compliance and has since operated through fundraising efforts and community support.
Eventually, Rogers said, the shelter would like to hire specialty advocates, but it is currently seeking volunteers.
Gonzalez said the transition was very valuable to the trustees, who have since taken on all the roles necessary to keep the shelter operational.
"Since the board has acted as the director, we've now seen what all goes into it," Gonzalez said. "The job can't be done just by the director, it's too stressful."