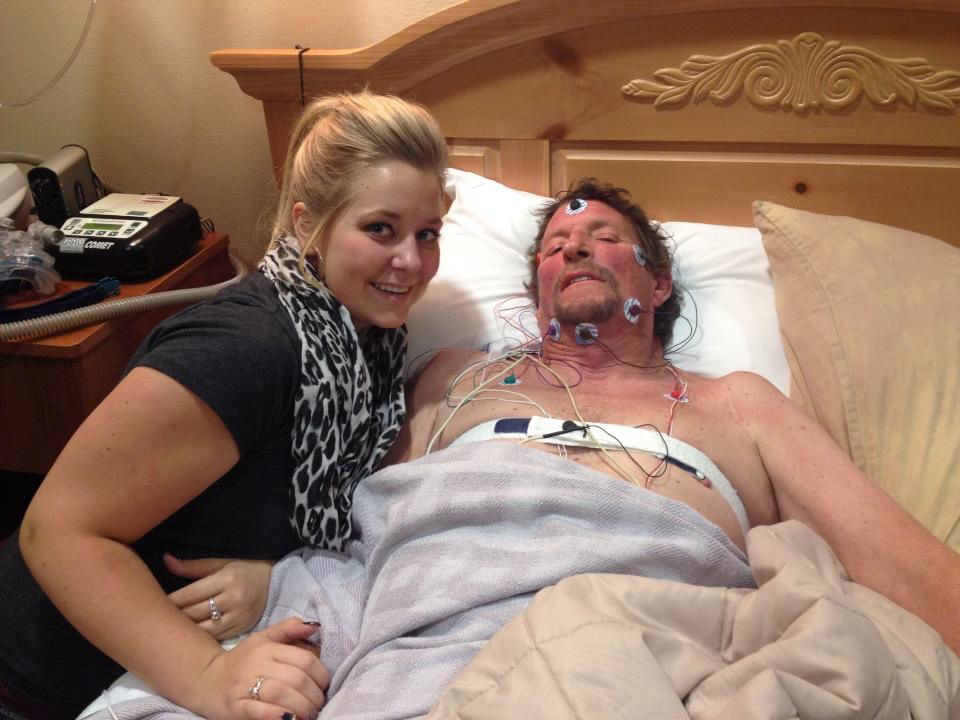 BURLEY • Pomerelle Mountain Manager John Burrows is suffering from a serious rare illness and the skiing and boarding community are holding a pair of benefits to help the family defray medical expenses.
"Everyday he gets a little bit worse," said his daughter Kali Burrows, 23.
Burrows, 59, has spent the last couple of years battling an illness that dozens of doctors failed to diagnose in Idaho and Utah, Kali said.
"In the last few years, they've spent $40,000 in medical bills and that does not include costs from the Mayo Clinic," said Kali.
Burrows went to the Mayo Clinic in Rochester, Minnesota in December and was diagnosed with Polyneuropathy, Organomegaly, Endocrinopathy, Monoclonal Gammopathy, and Skin Changes or (POEMS) Syndrome.
"He has severe pain and a shocking feeling in his feet and chest," Kali said.
Kali said although the disease is underreported, there are only 130 people who are registered with the disease worldwide.
He has lost about 50 pounds and is barely walking, she said.
He will return to the Mayo Clinic on Friday to undergo a bone marrow biopsy and extensive pulmonary testing to see if he is eligible for a bone marrow and stem cell transplant.
If he can receive the transplant, he will undergo chemotherapy and the marrow will be put back inside of him, Kali said.
Gordon Hansen, owner of Idaho Water Sports, said his business is donating the waxing for snowboards and skis during the Burley event held at Morey's Steakhouse.
Participants can bring their equipment in for a wax for $12—$15 donation and enjoy a draft or soda.
The Twin Falls Wax & Sip Benefit will be from 6 – 9 p.m. on Feb. 9 at Scooter's Bar & Grill. The Burley Wax & Sip Benefit will be from 6 – 9 p.m. on Feb. 12 at Morey's Steakhouse.
"I've known John for years and he's always been supportive of our business," said Hansen. "The least we could do is to try to help him and his family. Lots of people suffer but you try to help those you know when you can. This one hits really close to home. He's a fixture in the community."
Kali said the disease attacks multiple body systems and is attacking her father's lungs, which are filling with fluid making it hard for him to breathe.
"It's really been hard and stressful but we are blessed by so many amazing people in the community and by family," Kali said. "It has made it so much less of a burden than it could be."
Donations are also accepted at any D.L. Evans Bank branch under the John Burrow's medical benefit account.
Be the first to know
Get local news delivered to your inbox!