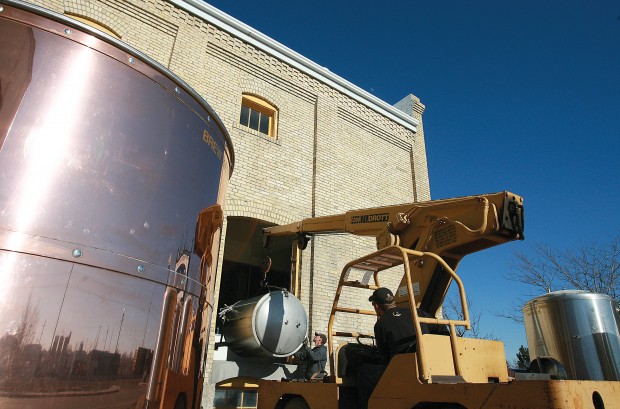 Construction crews will remove the last vats and piping this week from a microbrewery that once produced award-winning beers in Twin Falls.
Trail Creek Brewing Co. ceased brewery operations last year at its location at 516 Hansen St. S., and the equipment sat idle for more than 10 months.
Scott Featherstone, owner of the building and the Trail Creek Brewing Co., said the nearly 5 year-old brewery is saying farewell to Twin Falls. The closure of the brewery does not affect Pandora's restaurant, which is a tenant in the building.
"The foundation for this decision was built upon the notable lack of support toward our operation and our award-winning beers from the remaining business and civic community," he said. "In retrospect, we found our company goals to be mismatched with the desires of the area."
Trail Creek's beers were served locally at only two locations — Pandora's and Woody's — after the brewery closed its restaurant in June 2006.
In its hay-day, the brewery received a gold medal for its amber ale and a silver medal for its dark beer at the most recent North American Brewers Association competition.
Featherstone said the equipment was sold in January and is currently in the process of being shipped to the new owners. He added that he has no plans to replace the brewing equipment in the future.
"(We) are analyzing our relocation options to other sites in Idaho," he said.
Featherstone is trying to lease or sell the historic 21,000 square foot building for about $665,000, according to the Lezamiz Real Estate Company's website.
The business news you need
With a weekly newsletter looking back at local history.