TWIN FALLS — It may be a seemingly minor thing, perhaps a software update, a potentially faulty windshield wiper or a dangerous airbag inflator. For many Twin Falls drivers, if it's out of sight it's out of mind.
A recent study by Carfax ranks the top 10 Idaho cities with the most unfixed recalls. Twin Falls took the No. 1 spot for the second year in a row, with an estimated 19.5% of all registered vehicles having some sort of unfixed recall.
The company says an estimated 315,410 registered vehicles have unfixed recalls across the state, accounting for about 18.4% of all Idaho vehicles.
That rate is getting better, Carfax spokesman Christopher Basso told the Times-News in a phone interview this week. But there's still a long way to go to address all the open recalls, especially as automakers issue more safety recalls in the U.S. every month.
"Recalls being issued are a good thing," Basso said. "It's a safety measure that's done. Most of these recalls can be fixed in a day."
Still, some drivers will wait until they're cleaning out their glove box before they get a recall fixed at a dealership, Wills Toyota Service Manager Kevin Ahlm said. While manufacturers will notify vehicle owners two or three times if they have a recall, it's ultimately up to the driver to get it fixed.
"We actually make the recalls a priority," Ahlm said. "We try to do them within a couple of days of when they call."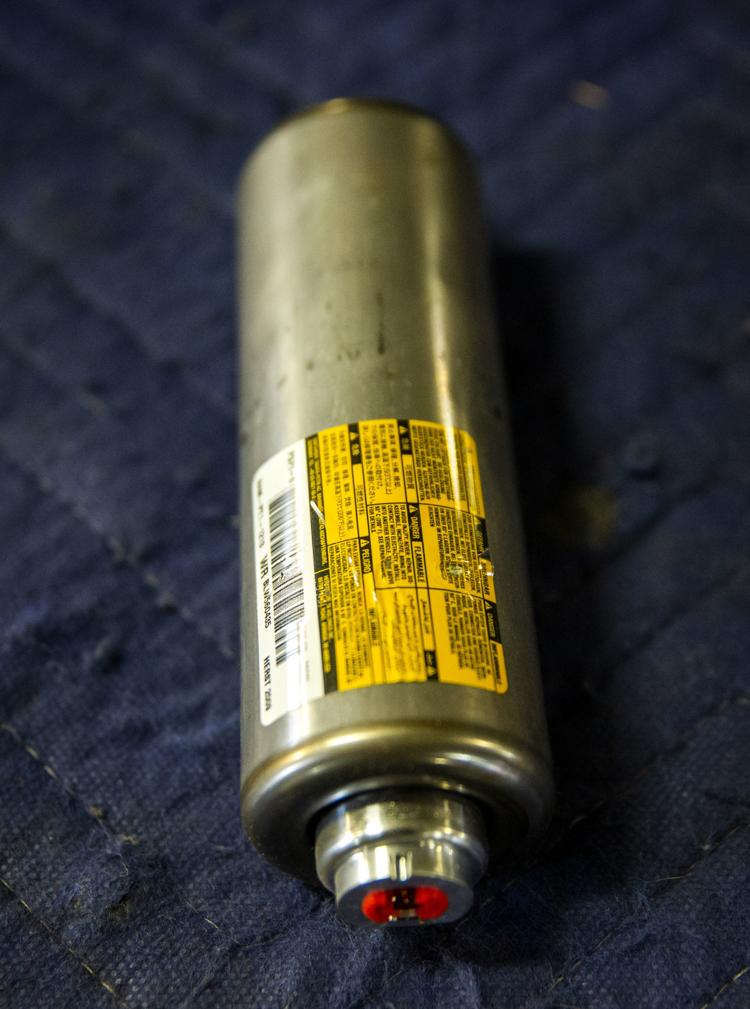 While recalls make up only about 10 percent of the dealer's vehicle services, Wills Toyota takes them seriously because of safety reasons. The Twin Falls dealership is working on several recalls, getting reimbursed by the manufacturer for parts and labor, but among the most common of these fixes is the replacement of Takata air bag inflators.
The Takata air bag recall is the largest in automaker history, with roughly 41.6 million U.S. vehicles on the list, according to the National Highway Traffic Safety Administration. The air bags can explode when deployed, injuring or killing the driver.
The company also expects to recall more airbags in December, bringing the total number of affected air bags up to around 65-70 million. The death toll from the faulty inflators has reached 24.
Some vehicles are getting recalled a second time. Honda announced March 12 that it would recall 1.2 million vehicles in North and Central America because the inflators used to replace earlier recalls are now determined to be unsafe.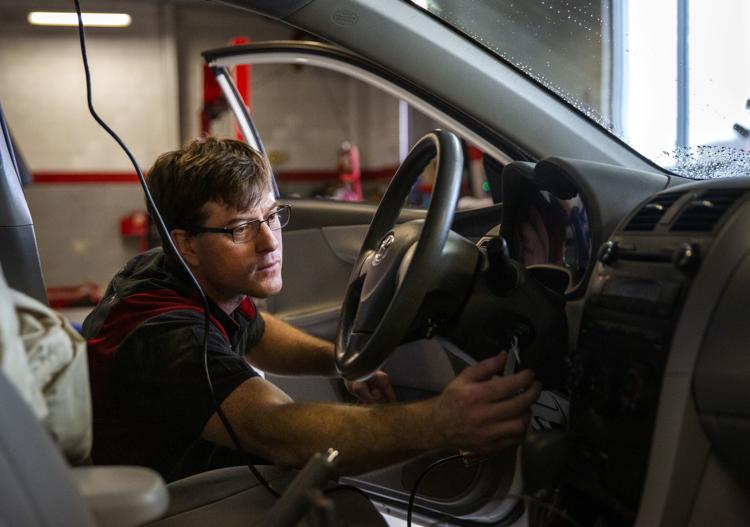 Ahlm said that Wills Toyota has been fixing two to seven Takata air bag inflators a week. He feels that more consumers are aware of the recall due to news coverage, and are choosing to get it fixed.
"As of yesterday, we are 78 percent completed," Ahlm said on Tuesday. "You'll never get 100 percent completing it."
That's because there are a certain number of cars that are totaled or traded but will still be on the list.
Twin Falls matches the nation's rate for unfixed recalls, at 19.5% of all registered vehicles. Idaho ranks 27th in the nation for states with the most open recalls, Basso said. Those states with the highest percentage of unfixed recalls were mostly in the South.
Basso believes there are two primary reasons drivers opt not to get a recall fixed. First, they aren't taking advantage of the resources out there to learn if their vehicle has a recall — and perhaps the manufacturer didn't have the correct address or know they were an owner. Basso recommends signing up for the MyCarfax app or creating an account with MyCarfax.com to receive recall alerts and service notifications for your vehicle.
The second reason is that some drivers don't want to take the time to do it.
"People may know but aren't willing to go through the inconvenience of being without their car while the recall is being fixed," Basso said.
But many manufacturer's policies will allow people to use a loaner car free of charge while the service is being completed.
AAA Idaho spokesman Matthew Conde agrees that many drivers find a recall to be a hassle even when it's free. When an issue isn't affecting everyday driving, they are less apt to take care of it.
Unfortunately, it may take a dire news headline or a celebrity death to remind drivers that recalls are for their own safety.
"The risks are pretty heavy," Basso warns.
NHTSA estimates that vehicles 6 to 10 years old at the time of recall have an average 56% completion rate, compared with a 76% completion rate for vehicles that are 1 to 5 years old. Vehicles that are less than 3 years old have an 80% completion rate of recall repairs.
As cars become more technologically sophisticated, Conde expects there will be more and more parts that can malfunction. Recalls aren't going to end anytime soon.
"Human error is going to rear its ugly head now and then," he said. "You have to really go out of your way, in some cases, to really not know what's going on."