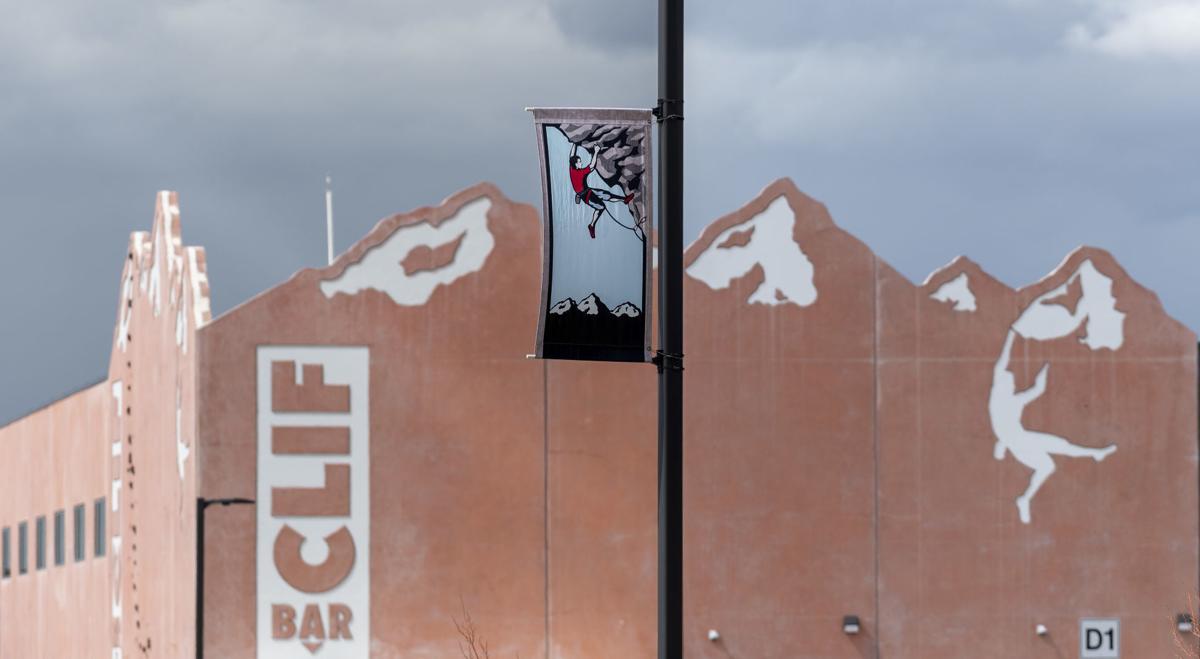 TWIN FALLS — Major Magic Valley businesses are stepping up and donating food to help feed people who are struggling to weather the coronavirus pandemic.
A lot of those donations make their way to kids through the Twin Falls School District.
"Our goal is to make sure not one kid goes hungry," Twin Falls School District Associate Superintendent Bill Brulotte said. "(Without these donations) we'd have a lot of students and a lot of kids in the community go without."
Chobani, Clif Bar, Glanbia and the Bishop's Storehouse — run by the Church of Jesus Christ of Latter-day Saints — have all donated food to numerous groups in the Magic Valley, including the Twin Falls School District. Those are just some of the groups that have donated food in the past few weeks in the Magic Valley.
The school district is uniquely equipped to get food into the hands of children and families in need. There are several food banks on school district property, and many of them are run as a partnership between the school district and the Idaho Food Bank.
School district spokeswoman Eva Craner said this is typically the time of year when food banks run low on supplies, even if there wasn't a coronavirus pandemic. That makes these donations especially important.
"We're seeing families that need additional support," Craner said. "Our food banks are definitely being accessed in a more profound way than they usually are."
Brulotte noted that a lot of families are financially insecure right now.
"All of a sudden, (families) are making decisions about whether they pay a certain bill or put food on the table," he said.
The donations have also helped the school district with its backpack program, which sends kids home on the weekends with a backpack full of food.
Brulotte said the yogurt from Chobani, bars from Clif Bar and cheese from Glanbia give kids important, protein-rich snacks. The Bishop's Storehouse donations help "fill in the gaps," in a nutritional sense, he said.
Big biz chipping in
In addition to donating to the school district's food pantries, Clif Bar donated another 12 pallets of products to other pantries, St. Luke's Magic Valley Medical Center, the Twin Falls Senior Center and emergency services.
That's just a fraction of what the company has donated across the country. So far, Clif Bar has donated 3.6 million bars of food to food banks, non-profits hospitals and first responders.
The company's working on donating another 3 million bars, too.
"We are proud to be engaging our employees in a company-wide effort to get our products directly and urgently to health-care workers nationwide," said Thao Pham, Clif Bar's senior vice president of community.
Pham also said the company appreciates "the heroic work of our bakery teams in Twin Falls and Indianapolis."
Chobani has been donating truckloads of yogurt to the Idaho Food Bank. A company spokesman told the Times-News that Chobani is donating as much as the Idaho Food Bank truck can hold.
In addition to donating to the Idaho Food Bank and the Twin Falls School District, Chobani has also donated yogurt to the Magic Valley Boys and Girls Club, Meals on Wheels and Valley House.
The company has also donated large amounts of yogurt in New York, where the company is headquartered.
Craner reiterated the importance of these donations.
"There is a concern that our food banks are going to run out of food, and so we encourage other groups who are able to give, to help do that," she said. "(These businesses) are really just stepping up and making it happen … It really shows what a caring community we have in Twin Falls."