TWIN FALLS — There's a strange new vehicle, a sort of mutant bike-bus, driving slowly around downtown in the evenings.
It's the Sip N' Cycle, a new business started by Madyson Fries, and it's basically a party on wheels.
There are similar bikes in cities throughout the country — they're in Boise for instance. The general idea for the Twin Falls Sip N' Cycle is you make a reservation as a group of 10 to 15 people, then you climb aboard the massive bike and start cruising around the city's downtown streets at a leisurely pace.
Each group can decide how to spend its time on the bike, but often groups will play drinking games, listen to music and pause at bars. You can do non-alcoholic rides on the Sip N' Cycle, too.
The cycle has a driver — often Fries' business partner and boyfriend, Walter Stalder — who has all the steering power. But the bike also has pedals, and people can pedal themselves along if they want. The vehicle has an electric motor, too, so you don't have to help if you don't feel like it.
"After a few drinks, the effort on the pedaling kind of slows down," Fries said laughing.
Fries, who also works two jobs as an aesthetician, said she got the idea in part because she wanted to be involved in Twin Falls' revitalized downtown area. Plus, there appeared to be an opening for an entertainment business.
"I just thought it would be so much fun to add to … the growing of downtown," she said. "I guess I just saw an opportunity — a college town without a ton to do."
The Sip N' Cycle was born in Rupert. Fries said she found an engineer there who had already built the 19-foot-long, 16-seater, pedal-powered bike by hand — the bike appeared in a Rupert parade. She bought it in order to start the business, but quickly realized pedal-power alone probably wasn't going to work.
So she added an electric system that uses eight golf cart motors to move the Sip N' Cycle along at 11 mph without anyone pedaling.
When Fries first went to the city with her proposal, it got rejected. She had to make some revisions to get the Sip N' Cycle street legal — mainly the bike can't be taken on all roads, just certain designated ones downtown. But those restrictions don't prevent it from stopping at bars or restaurants.
The Sip N' Cycle has been partying around downtown Twin Falls for just a month and a half, but Fries said she's getting a lot of bookings, and the investment has already paid for itself. She's set up a page on her site where people can book two-hour, $300 group rides.
In fact, keeping up with demand has been a bit tricky, especially given how busy Fries already was before she started the new business. She's averaging five to seven rides a week, and plans on the Sip N' Cycle being even more popular next summer.
"It's been the biggest learning curve," she said. "It's been the best problem to have."
Sip N' Cycling through town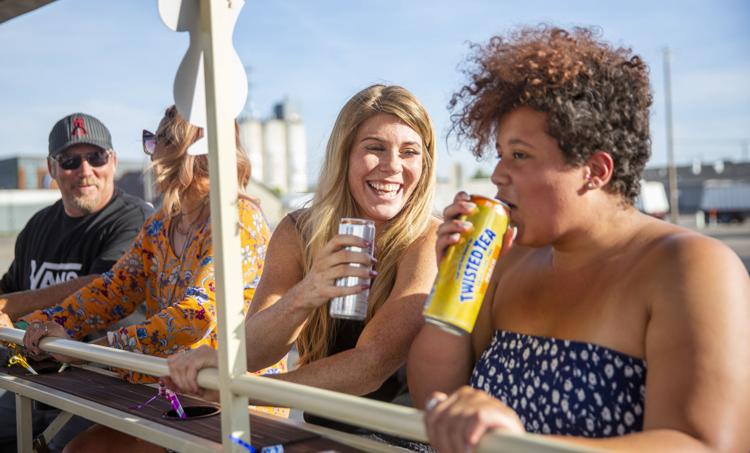 Sip N' Cycling through town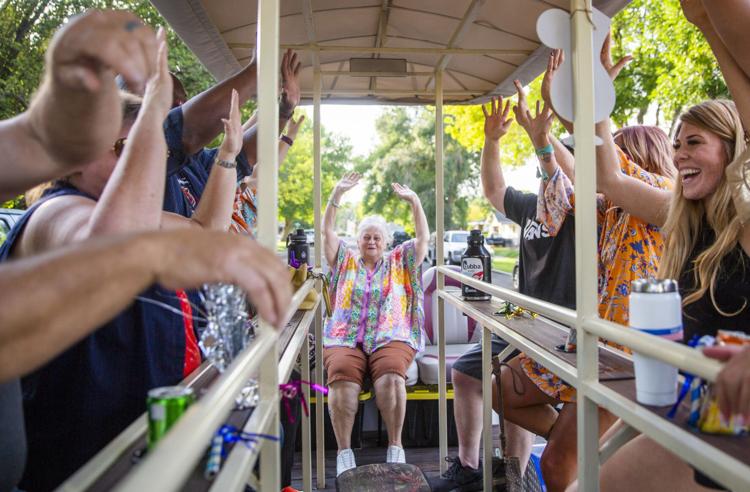 Sip N' Cycling through town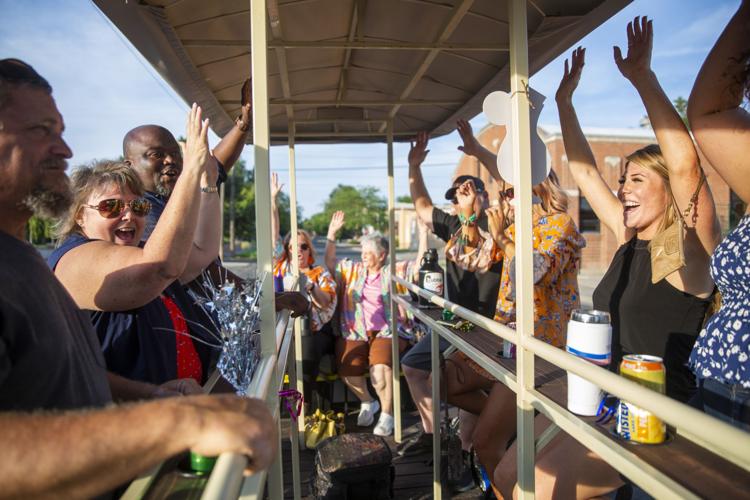 Sip N' Cycling through town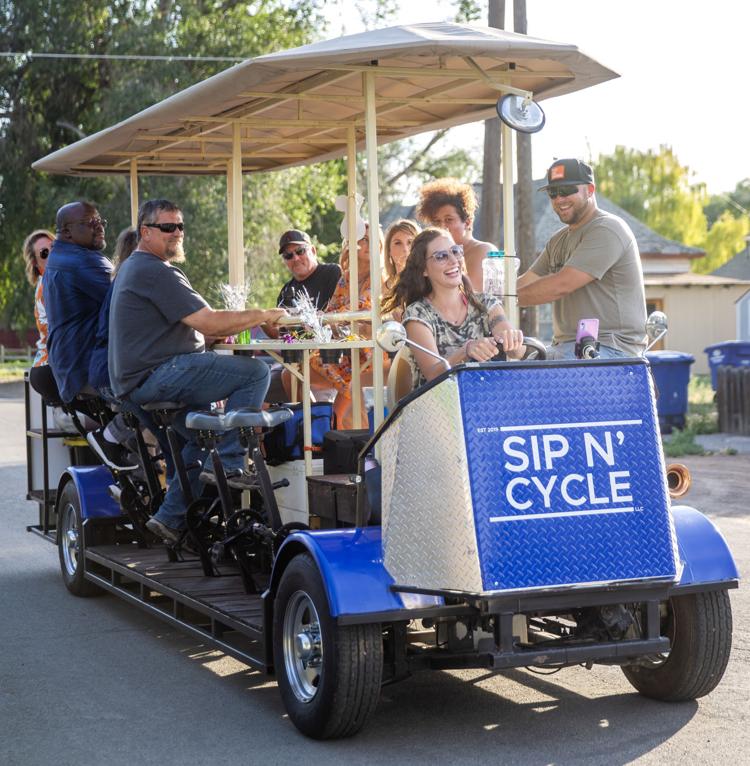 Sip N' Cycling through town
Sip N' Cycling through town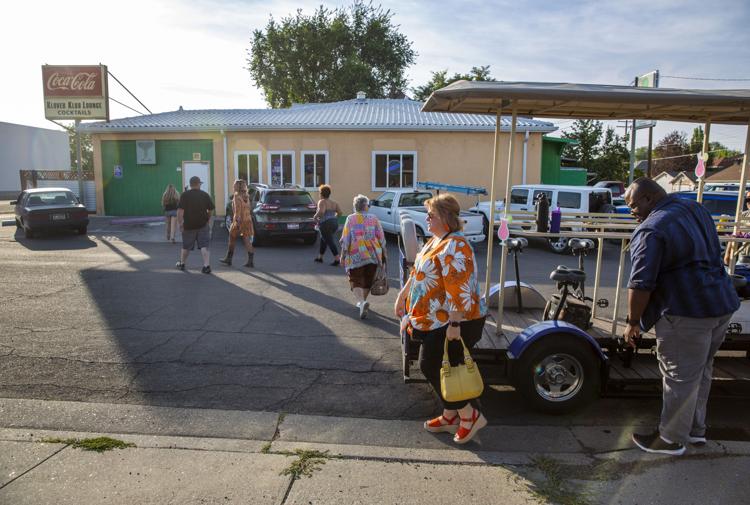 Sip N' Cycling through town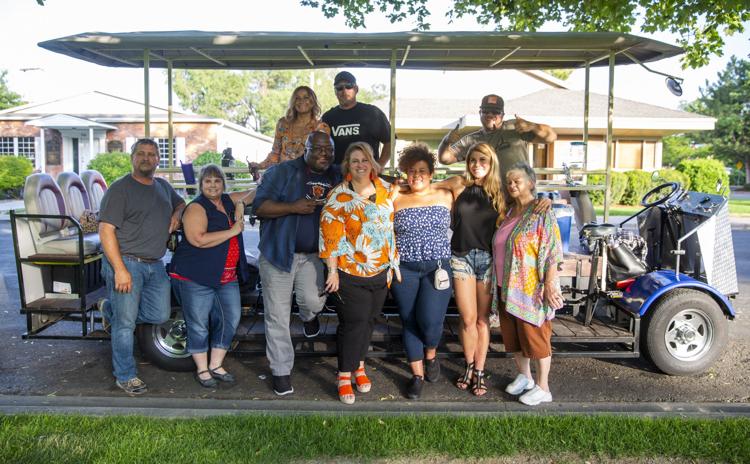 Sip N' Cycling through town
Sip N' Cycling through town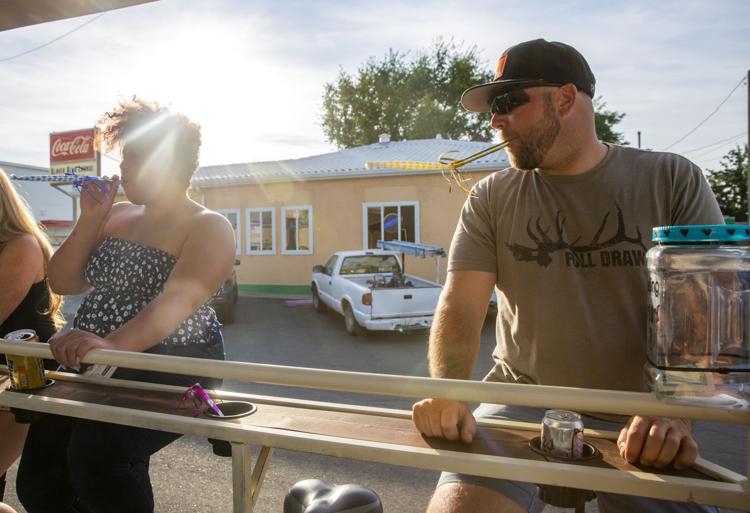 Sip N' Cycling through town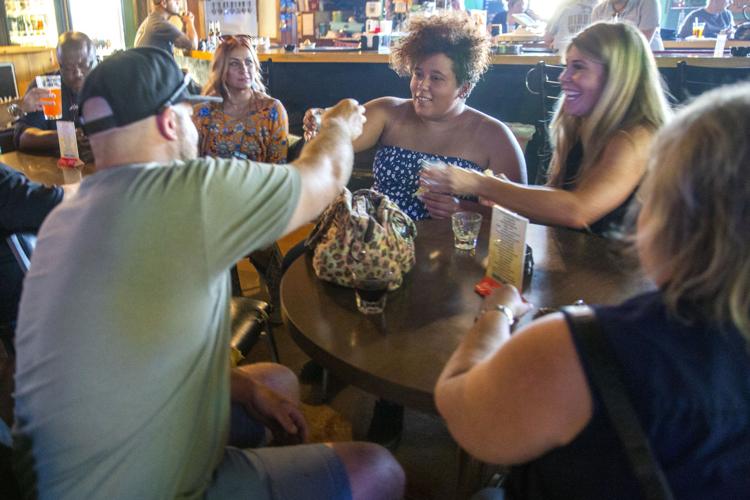 Sip N' Cycling through town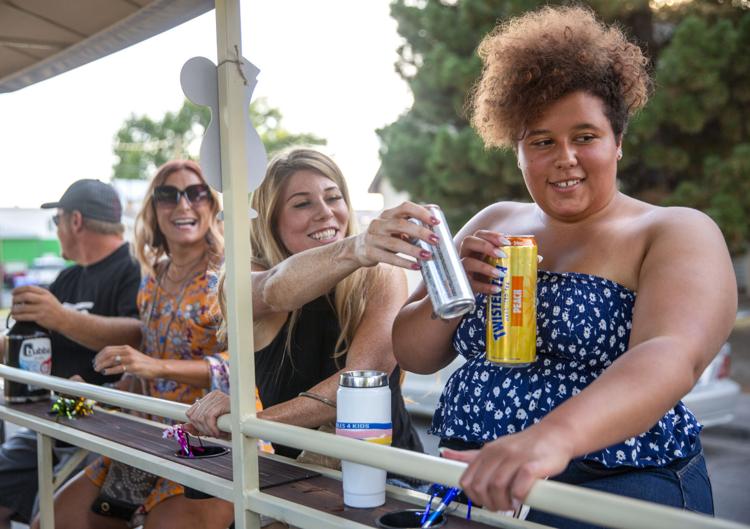 Sip N' Cycling through town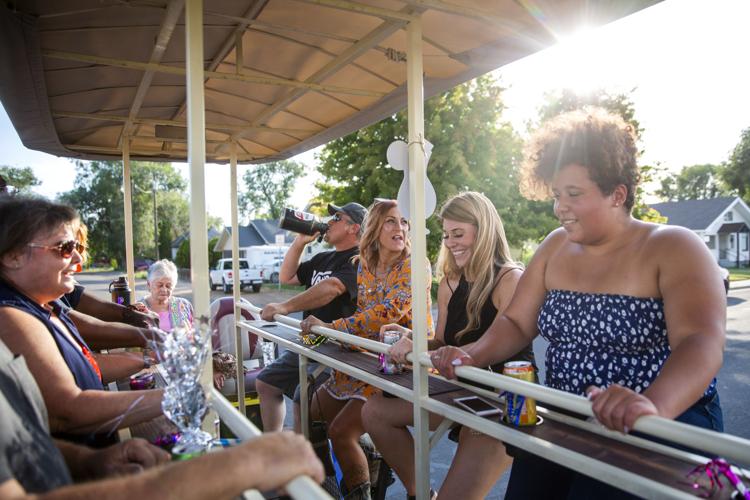 Sip N' Cycling through town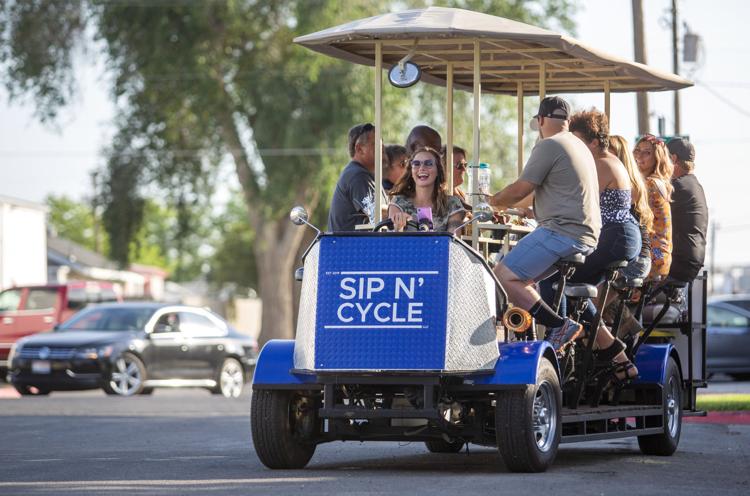 Sip N' Cycling through town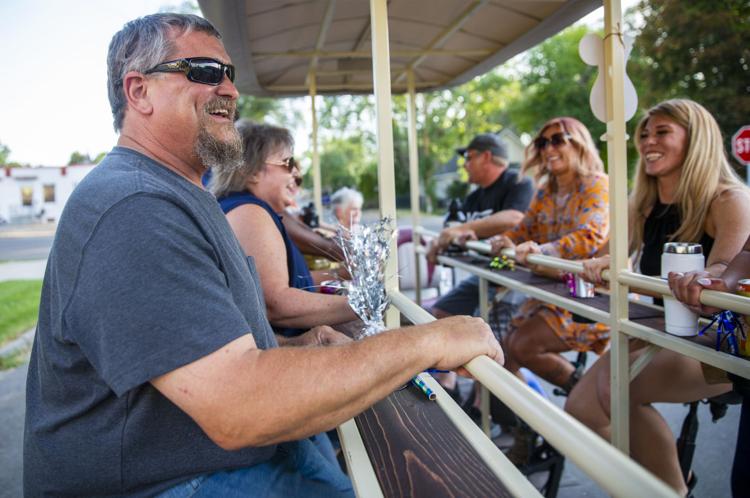 Sip N' Cycling through town