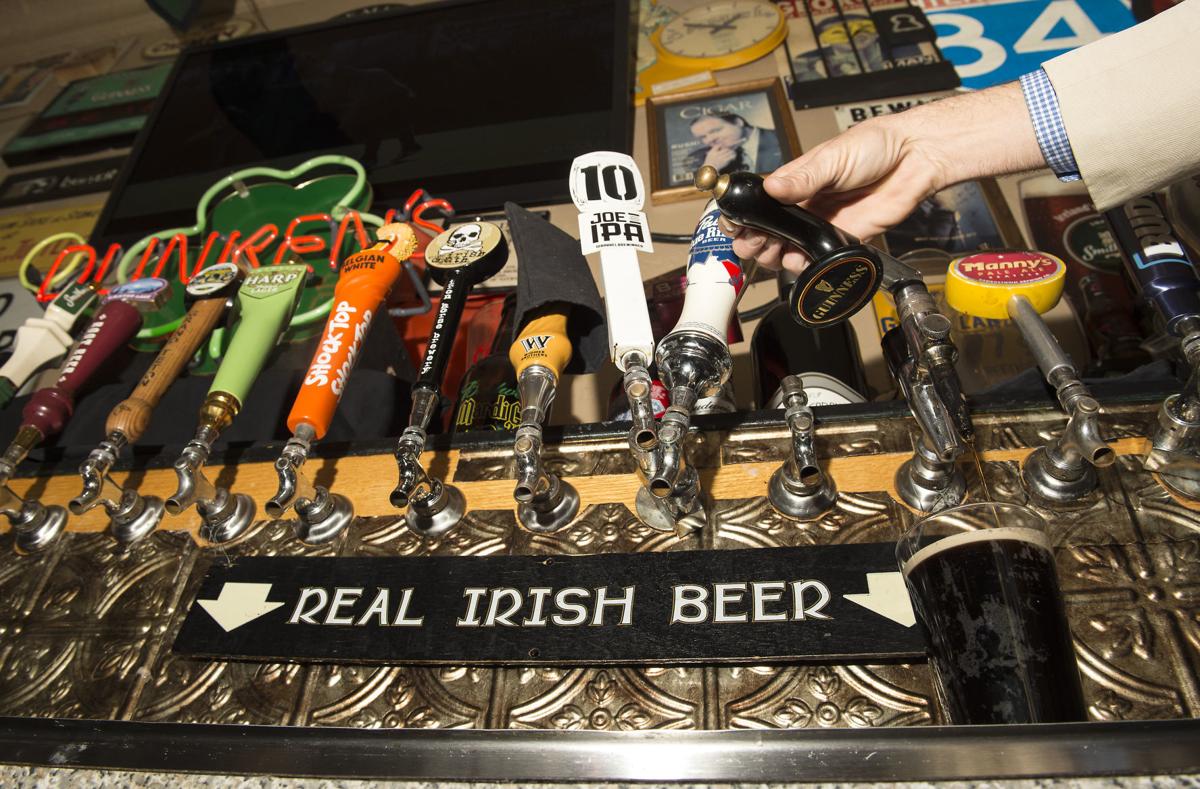 TWIN FALLS — O'Dunkens Draught House decided Monday afternoon to cancel its St. Patrick's Day street party, planned for Tuesday. The decision came after the pub decided on Thursday to cancel the Twin Falls St. Patrick's Day parade.
O'Dunkens had a permit that allowed the restaurant to hold a party on Main Avenue, which would have been closed to traffic had the event not been canceled. The City of Twin Falls asked the restaurant to consider shutting down both events to slow the spread of the novel coronavirus.
The decision was difficult for O'Dunkens owner Jennifer Colvin. She said she appreciated the city's willingness to work with her.
"The bigger picture … is everyone's health and safety," Colvin said.
At the same time, St. Patrick's Day is O'Dunkens biggest day of the year.
"The revenue would have helped, especially if there are going to be some closures," Colvin said, noting that she now has a surplus of inventory that she probably won't be able to sell anytime soon.
Twin Falls City Manager Travis Rothweiler said at Monday's City Council meeting the city appreciates O'Dunkens' willingness to voluntarily close its St. Patrick's Day events.
"Those are incredibly hard and impactful decisions," Rothweiler said. "That was really done in the best interest of the larger community."
While the city did ask O'Dunkens to voluntarily shut down the parade and street party, Rothweiler said that the city has not placed any other restrictions on businesses. He said the city is urging everyone to follow the guidelines set by the Centers for Disease Control and Prevention and Idaho Gov. Brad Little's office.
Rothweiler said he does not anticipate the city putting any restrictions on businesses in the future, and also added that there would be legal uncertainties if the city wanted to go that route.
"We certainly would not do anything like that without full consultation with the governor's office and full consultation with City Council," Rothweiler said.
Rothweiler did not recommend residents lock themselves inside.
"If you're well, and you're not impacted, continue to follow the governor's advice that he placed out there, and that is to use services," Rothweiler said. "Continue to live your life, but do so with caution and simple discretion."
Today, President Donald Trump asked individuals to avoid gatherings of 10 or more people and to avoid bars, restaurants and food courts. The president recommended choosing delivery, pickup or drive-thru dining options instead.
As of yesterday, the CDC reported 68 Americans had died from the coronavirus, and 3,487 had been infected.
Despite the street party cancellation, O'Dunkens will be open Tuesday, and Colvin said she expects a significant turnout. She added she will be doing everything she can to ensure that her clients aren't in close contact with each other. She'll be setting up tables on the sidewalks outside and disinfecting tables and menus frequently.
She said she hopes to have a proper St. Patrick's Day celebration at some point.
"We can make some sacrifices for the good of the general public, and then hopefully once everything has subsided, and we're at the end of the curve, maybe we can do a re-do of St. Patrick's Day," Colvin said.
Looking for local information on the Coronavirus? We've got you covered.
Concerned about COVID-19?
Sign up now to get the most recent coronavirus headlines and other important local and national news sent to your email inbox daily.