TWIN FALLS — A proposed hotel on the canyon rim had people asking city officials last month: Does Twin Falls really need more rooms?
Area tourism experts say yes, we do — but maybe not all of the time. While the city's hotels have high occupancy rates in the summer, those numbers drop off around November.
"The faster it gets cold then our visitation drops significantly," said Southern Idaho Tourism Executive Director Melissa Barry. "During the summer we absolutely need more (rooms). During the winter — I have no answer to that."
Where hotels run 90 percent occupancy in the summer, in winter it's close to 65 percent, she said.
"I think we could handle another hotel," Barry said. "It would need to be something special — have its own desirability."
Still, according to a report by STR Inc., the Twin Falls market had higher-than-average occupancy in 2018. The city's hotels were 81.7 percent occupied over the course of the year, compared with Idaho's average 63 percent.
"This is a very good market," said Curtis Hansen, general manager of the Fairfield Inn & Suites by Marriott.
While Barry has no exact count, Twin Falls has at least 1,200 rooms — excluding the hotels and motels downtown and on Addison Avenue West.
Pennbridge Lodging, the Fairfield Inn's management company, is in the process of building another Marriott hotel adjacent to the Fairfield. The four-story TownePlace Suites by Marriott will have 108 rooms and has been planned for since Pennbridge built the Fairfield Inn five years ago. The TownePlace Suites should open by the end of June, Hansen said.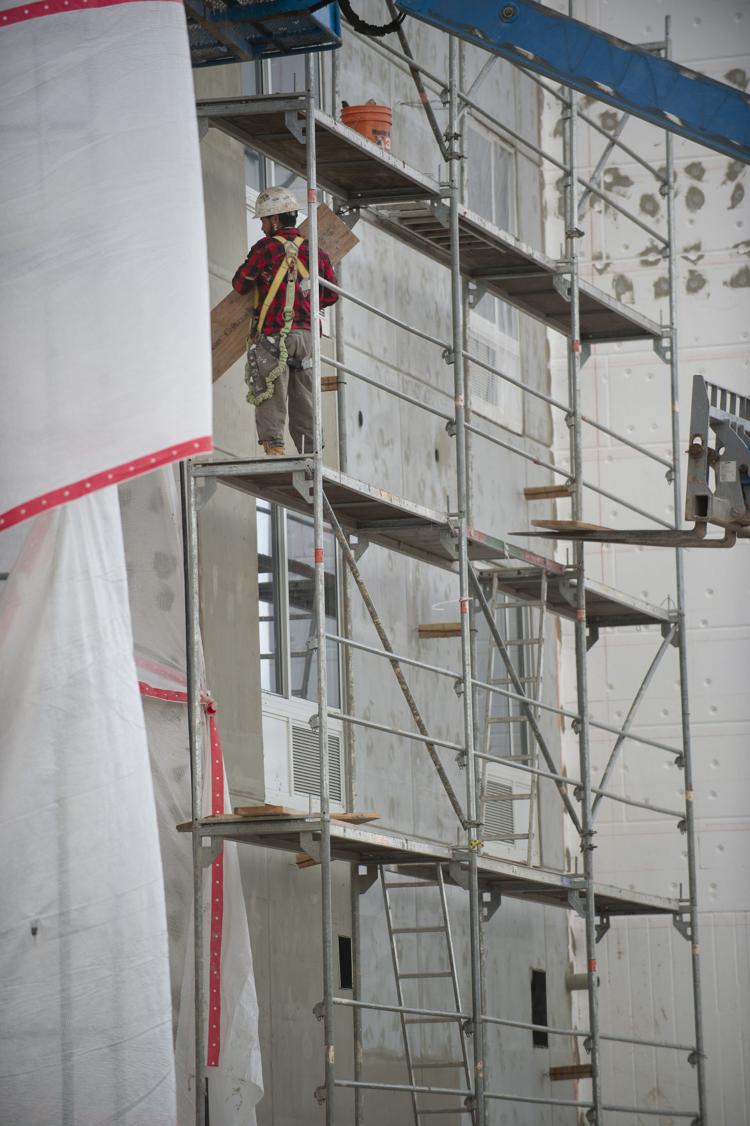 Wintertime can be a struggle, he said. But like any business, "You gotta be more competitive. You gotta be out in the market."
The Blue Lakes Inn in Twin Falls is open only five months a year, during the warmest months. Owner Jim Paxton said it's just too slow in the winter to justify keeping the small property open. And he feels it might be premature to add another hotel to Twin Falls right now — unless it serves a niche market.
Ken Wilkes, general manager for the Hilton Garden Inn, thinks that to focus on winter occupancy rates is to miss the bigger picture — for his business, that's only about two months of the year.
Still, MyPlace Hotel general manager Stacey Bell said she feared another hotel would bring an excess of rooms for nine months of the year without bringing in more guests. But in the summer, it would be a benefit, she said.
Throughout the spring and summer, Twin Falls has struggled to provide sufficient space for large events such as the Canyon Rim Classic. The Fairfield has had rooms booked for that May event six months ago, and Barry said that visitors in the past have had to stay in rooms as far away as Jackpot, Nev., or Mountain Home.
An FFA leadership conference in April also puts a high demand on rooms — and event space.
"Just as much as hotel rooms, there is a need for convention space here in town," Hansen said.
A proposed convention center out in Filer would not work out, however, because it needs to be close to hotels and restaurants, he said.
Wilkes is also a strong believer that the area needs more hotels. Between March and October, the Hilton is more than 90 percent occupied, he said. The hotels in this area could survive just on business and leisure travel, he said — but the potential to host more conventions is also a big one. He quotes the saying, "a rising tide lifts all boats."
"An additional hotel could be that high tide," he said.
Barry agrees that the low inventory of rooms does hurt tourism. And while a convention center may the best long-term move, it wouldn't make sense to build one if people had to book rooms in Burley, Wilkes said.
"We need more hotels before we can grow into a place that can attract the larger conferences," Wilkes said.
Build it, and they will come.
McNeill Hotel Co., which owns the Hilton Garden Inn, has submitted a proposal for a Home2Suites by Hilton in Twin Falls; a four-story hotel on the canyon rim next to the Twin Falls Visitor Center. That proposal was shot down by the Twin Falls Planning and Zoning Commission, which is recommending the City Council reject the developer's request to change the development agreement and permit a 60-foot hotel at Canyon Park West. The City Council may make the final decision in March.
"That location is about as prime as it gets for our industry," Wilkes said. "I think our area has so much more potential."
Editor's Note: This story was updated Feb. 8 to reflect that McNeill Hotel Co. is affiliated with the Hilton Garden Inn and the proposed Home2Suites by Hilton.