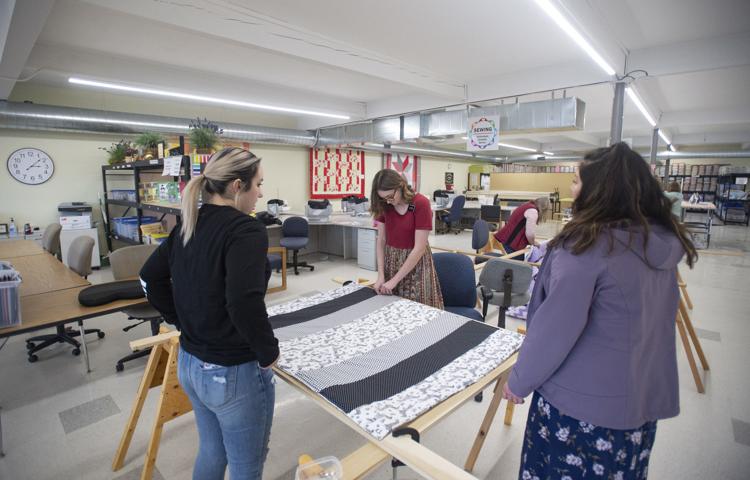 RUPERT — The Magic Valley Area Humanitarian Center is a non-profit volunteer-based organization that uses donations of supplies, time and labor to help people in need with school supplies, hygiene kits and supplies for newborns, along with handcrafted quilts, sleeping mats for those experiencing homelessness and learning games for youth or people who experienced a stroke.
Leslie Garner, Rupert's special projects manager, nominated the nonprofit. "Volunteers come together to give of their time, talents and resources to care for those in need," she wrote in her nomination.
The Magic Valley Area Humanitarian Center President Becky Schow said the number of regular volunteers that come to lend their time and talents to the project has doubled since the center opened 10 months ago.
"It's easy to understand why people love to come into the center because they know the person who will receive the items really needs the help," she said.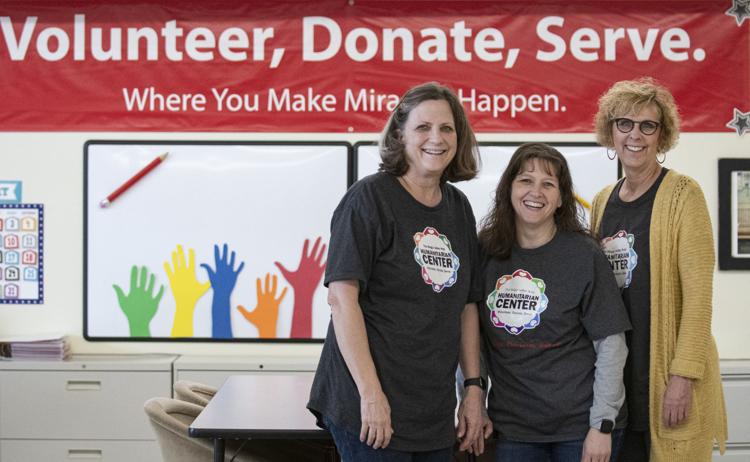 The center networks with about 35 organizations across the region, including schools, nursing homes, domestic violence and homeless shelters, among others to provide supplies.
"Basically, people want to help people," she said. "People want to help their neighbors and they know they are making a difference."
Rupert really benefits from having such a quality organization in the city, Rupert Mayor Mike Brown said.
"But, Rupert isn't the only place to benefit," he said. "The benefits extend all over the Magic Valley and Idaho."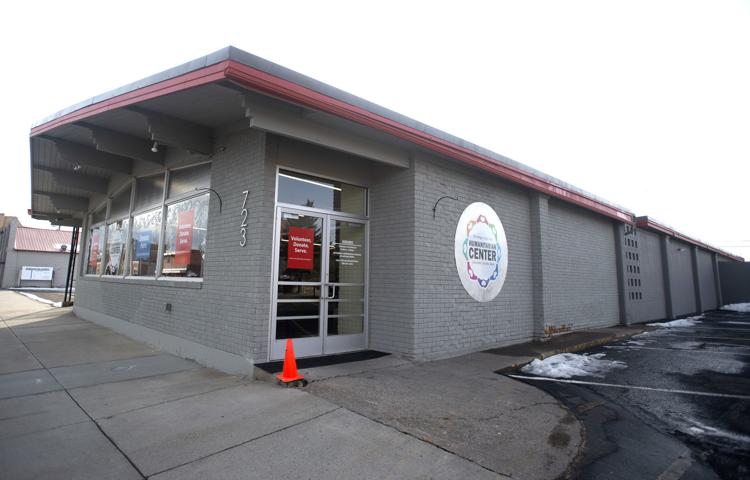 Along with all the products they are delivering to people in need, they are providing people with the opportunity to help others, Brown said.
"It makes you feel good when you are able to help someone else," he said. "I really commend those folks for doing this."
People are often hooked when they come into the center, which is clean and bright and nicely stocked with project materials, Schow said.
People with all types of skill sets are able to help with the various steps of each project.
"People come into the center and they love how it makes them feel," Schow said. "It's a win-win situation whether people are receiving the items or serving and volunteering. It's just an incredible happy space."