TWIN FALLS — When you walk inside you realize it's a lot louder than it is cold. You have to shout to be heard, but you can't see your breath. A 20-foot tall ice maker thunders away, and with its chutes and choppers and pumps it makes thousands of pounds of ice every hour, up to a whopping 75,000 pounds in a day.
Tour Ice Manager Joe Keegan has been in the ice business since his uncle bought the building six years ago. The company, along with Magic Ice, is one of two major suppliers in the area. Keegan says most of the gas stations and grocery stores in town get their ice from his business.
Now that hot summer days are here, the ice business will be brisk.
"Those gas stations, they can go through 300 bags of ice in five, six hours," Keegan said. "Especially on a hot Friday, Saturday afternoon."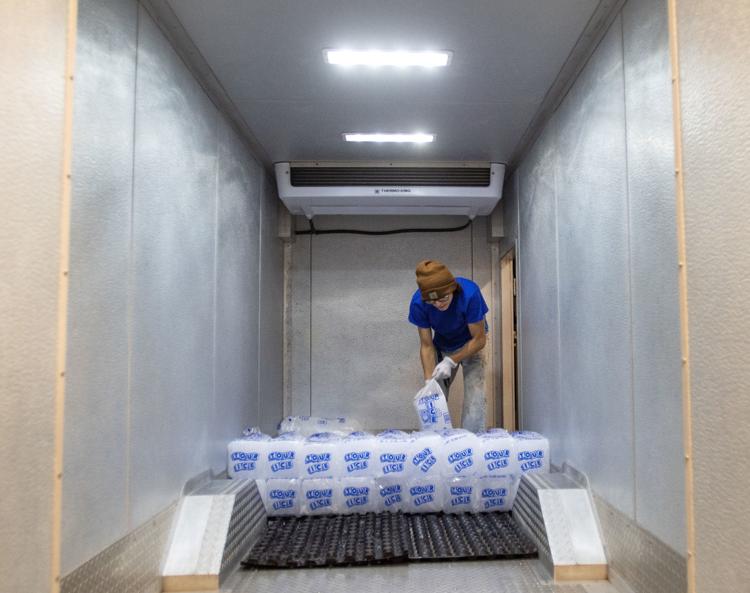 The operation churns out tons of ice every day, all out of a relatively small building. Dozens of coolers and freezers, many labeled "ICE", lie around the property. There's ice everywhere. Below the ice maker. In a massive dumpster-sized bucket. In ready-to-go bags filling a massive, shiver-inducing storage room — the only cold room in the building.
The business doesn't only service gas stations and grocery stores. Restaurants rely on ice companies if their refrigeration ever fails. Independent Meat is the company's biggest client in the winter, Keegan said. Block ice sells well during hunting season when pronghorn hunters want to keep their harvest cool. The company ships its ice as far away as Blackfoot, to stores such as Wal-Mart.
You have free articles remaining.
Business slows down significantly during colder months, but during the summer, Tour Ice stays busy. The ice maker chugs along 24/7, and sometimes Keegan nearly keeps up with it.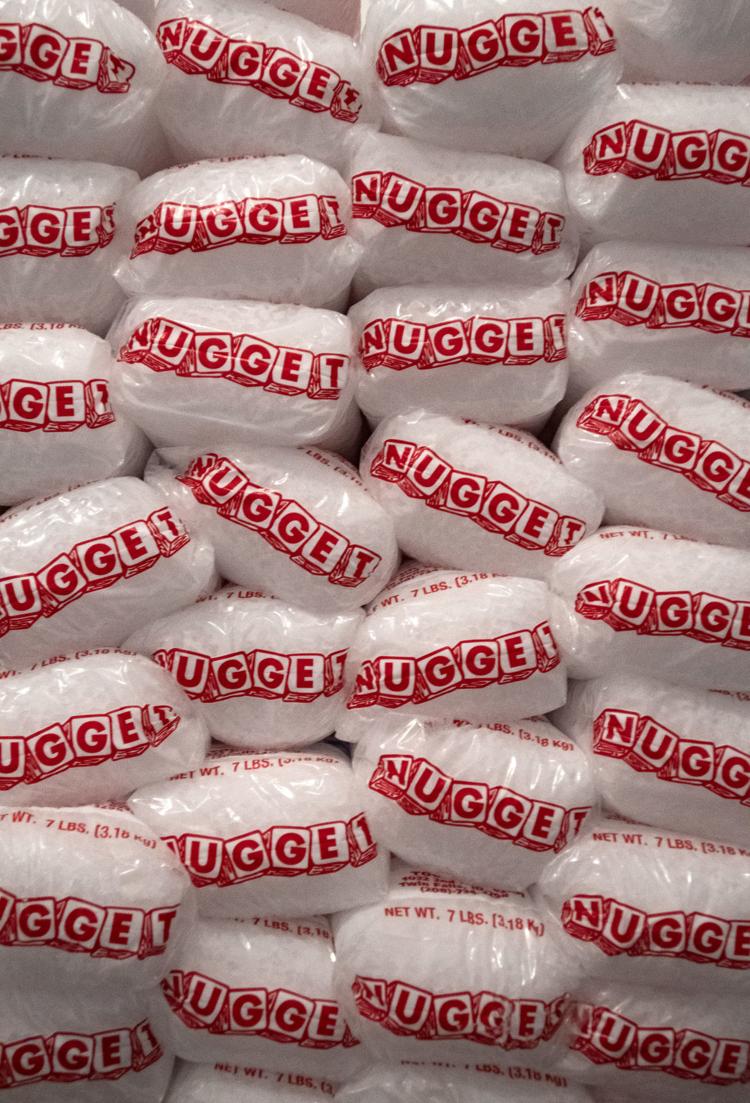 "It can be anywhere from a six-hour day to an 18-hour day (during the summer)," he said.
One summer recipient of the company's ice is a bit hotter than the others.
"We deliver ice and water to fire camps," Keegan said. "I think I drove down to Utah twice (and) Nevada."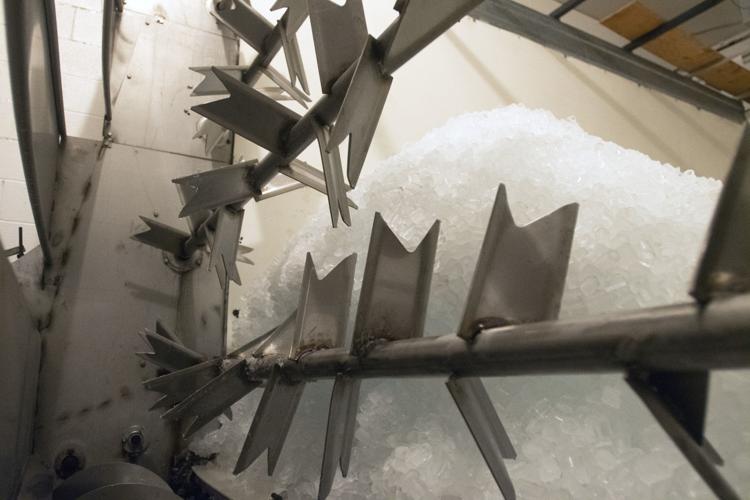 Keegan says that most people are surprised by the sheer amount of ice in the building.
"When they walk in and somebody sees that much ice sitting there, they go, 'Oh, I didn't know it was like that.'"