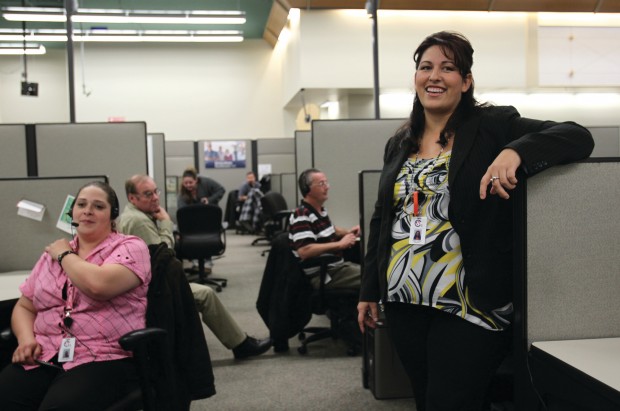 Florida-based call center company C3, which operates a more than 600-employee call center in Twin Falls, plans to add 300 workers to its Magic Valley location.
The company announced the expansion plan Tuesday, when it also outlined plans to open a 500-employee call center in Waco, Texas. It has also recently announced plans to expand its Salt Lake City call center and open a new center in Tuscon, Ariz.
In Twin Falls, the company expects 50 of the new workers to be seasonal, spokeswoman Alicia Laszewski said in an email. Positions to be added include full-time customer service representatives and management.
C3 expects to begin hiring immediately. The seasonal employees will work until roughly late December or early January 2012, though they'll be given first consideration to stay on for permanent jobs that open up, Laszewski said.
"The continued growth in our business and the outstanding job the team has done here in Twin Falls, enables us to continue to grow in the Magic Valley" C3 Chairman and Co-CEO David Epstein said in a written release. "We're very proud of the team in Twin Falls as they continue to impress our clients and their customers, and are happy to have the opportunity to welcome more residents into the C3 family of employees."
The company opened its Twin Falls call center last year, pledging to bring as many as 1,200 jobs to the Magic Valley.
Still, the latest big employer in Twin Falls has had its ebbs and flows of hiring. C3 laid off 100 employees in February, citing a reduction in call volume.
Twin Falls Urban Renewal Agency Board Chair Gary Garnand welcome's C3's expansion.
"The decision by the TFURA Board to purchase the old Dell Building in the winter of 2010 continues to bear fruit for our economy and the people of Twin Falls that are looking to get back into the workforce," Garnand said in a statement. "… The citizens of this community have shown C3 that their decision to locate in Twin Falls was good for business and at the same time C3 has become a strong corporate citizen in the community."
Ben Botkin may be reached at 735-3238.