TWIN FALLS — You can't stay in business 100 years if you can't adapt.
Bob Brown should know. His family's business, Claude Brown's Home Furnishings has been in business for 100 years. And they have no plans of quitting.
Dozens of loyal customers, friends and family celebrated the establishment's milestone June 7.
"If you're not changing, you're running the longest going out of business sale in history," Brown said.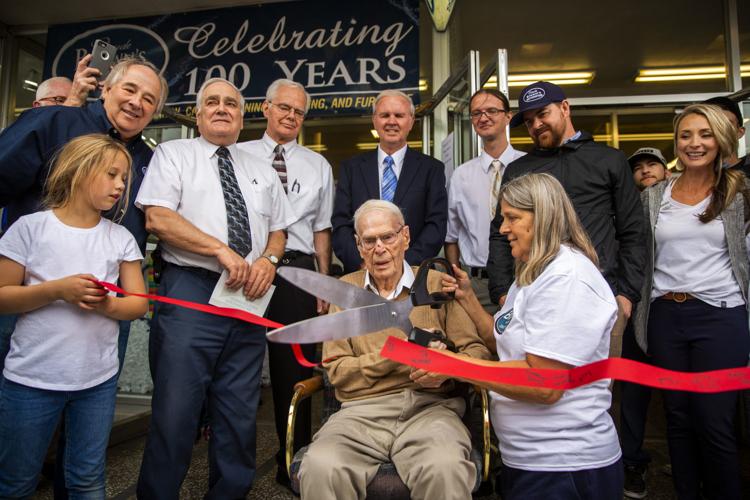 Brown recalled the stories his father and grandfather told him about the early days of Claude Brown's. At first, furniture wasn't the store's bread and butter. Back in 1919, Claude Brown, who was a Church of Jesus Christ Latter-day Saints stake president, opened a music store across the street from the business' current Main Avenue location.
"When we were carrying pianos around we said, 'Why didn't sell anvils?'" Brown chuckled.
The business shifted with the times. The advent of electricity was a gamechanger. Brown said his grandfather used to sell refrigerators and washers by following new power lines and knocking on the doors of those who had electricity.
Claude Brown's has always been a family affair. Five generations of the family have worked at the store in one capacity or another.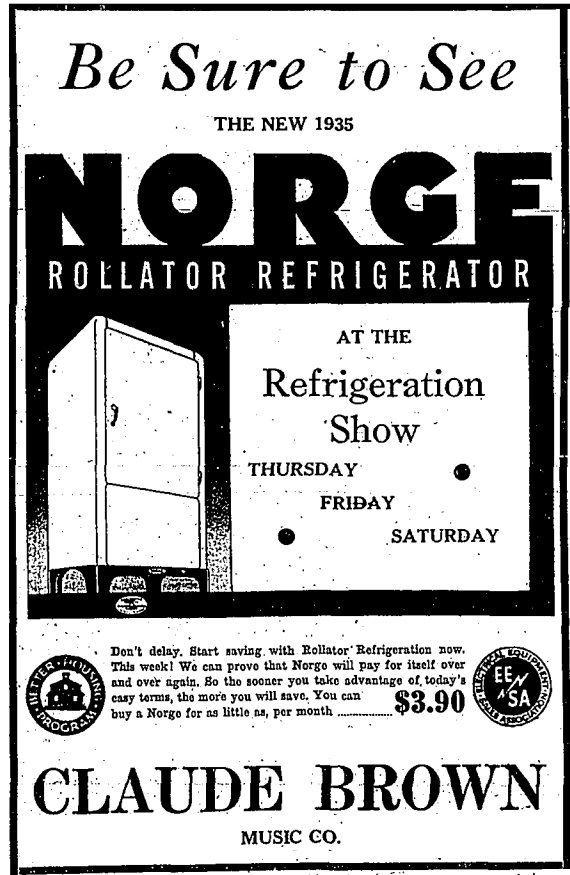 "Not many businesses stay together for 100 years," said Brown, shedding a tear. "Not many make it through three generations."
Brown and his father typically vacationed together.
"It's a blessing that I've been able to work with my father my whole life," he said.
Doug Brown, Bob Brown's father, grew up in the store and raised his son in it. He'll turn 99 in November.
"I think (my father, Claude Brown) would have been very surprised," Doug Brown said of the store hitting the century mark.
Twin Falls historian Dr. Jim Gentry said that Claude Brown's endurance is a rarity.
"I think that's really impressive and reflects a lot of personal loyalty, no doubt," Gentry said. "It shows commitment."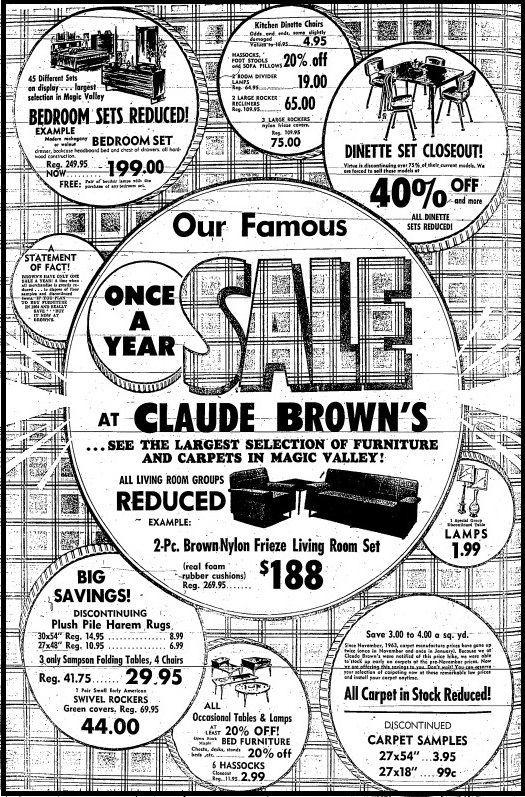 Bob Brown hopes that his children and grandchildren and great-grandchildren keep the business going.
"Let's see if we can make it another 100."
Twin Falls loyal
Claude Brown's isn't the only local store to celebrate a centennial.
Brizee Heating and Air Conditioning has been around for 110 years. Owner Dan Brizee is "the fourth guy at the tiller," and has worked at the business for nearly four decades. During his time he's seen the company grow from seven to 32 employees.
According to Brizee, there's no real trick to his business' success.
"I think it's being honest with our customers," he said.
These days, Independent Meat sells its products not only in the Magic Valley, but also overseas. But the business has humble roots, opening in Twin Falls back in 1904.
"Our role for the first 50 years was basically serving the local livestock industry," Independent Meat CEO Patrick Florence said.
The company serves Idaho and the West, as well as Mexico and several countries in Asia. Today Independent Meat employs 250 people and operates four local processing plants.
Amalgamated Sugar got its start in Ogden, UT, in 1897, but has been in Twin Falls for 103 years. The company had a foothold in Southern Idaho as far back as 1912. Now Amalgamated's processing facility in Paul is the largest sugar beet plant in the world.