SUN VALLEY — Four days after the end of ski season, a fire alarm went off at the Warm Springs Day Lodge.
The April 18 fire started next to an exterior wall and crept up to the roof. Within hours, the roof was severely burned, windows were blown out and damage was estimated at more than $1 million, fire officials said. The cause of the fire was never determined.
Sun Valley Resort now says the lodge should reopen by Christmas.
"The structure was very solid," Sun Valley Resort spokeswoman Kelli Lusk said. "We're just rebuilding."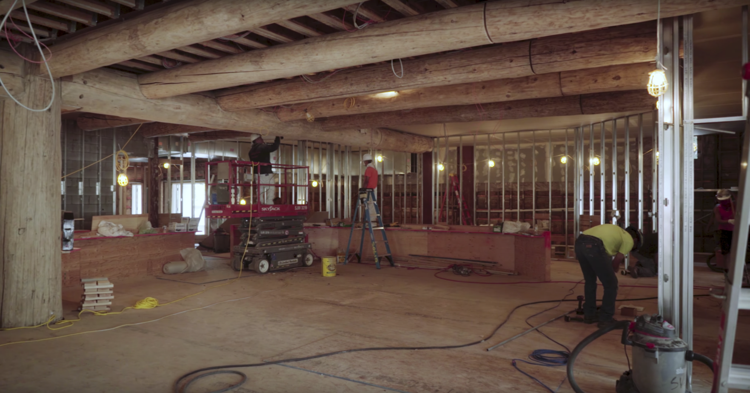 The rebuilt lodge will have a dining area that's been expanded by more than 100 seats. The bar has been moved to the front of the building, where it will have unobstructed views of Bald Mountain.
Inside, visitors will find the Konditorei, a local favorite known for locally-roasted organic coffee and house-made pastries. The Sun Valley SnowSports desk will be relocated to the retail area, and the bathrooms will be more accessible, Lusk said.
"An unfortunate situation has transformed into an excellent opportunity to improve upon an already beautiful venue," Sun Valley Resort Director of Food and Beverage Jim Snyder said in a statement. "… We are very confident that our guests will enjoy the changes."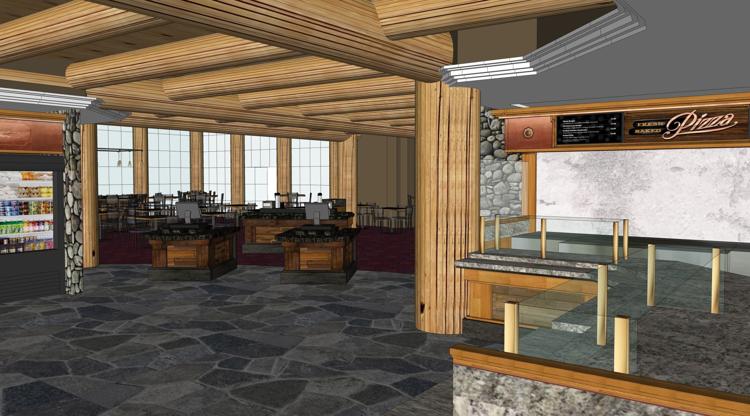 Skiing and riding on the Warm Springs side of Bald Mountain should begin around the second week in December, depending on weather and conditions. Visitors can stay informed by going online to sunvalley.com/mountain-snow-report.
Other improvements currently underway:
Sun Valley Inn remodel
Renovation of the Sun Valley Inn began last fall, with the second phase starting this year right after Labor Day weekend.
Once complete, the remaining 80 guestrooms will be remodeled with new furnishings and energy-efficient windows. A new fitness center is also replacing the existing one. The project is expected to be finished by January 2019.
Cold Springs Canyon Project
The resort's oldest chairlift is being replaced with a high-speed detachable chairlift. Cold Springs No. 4 will be ready for the public by the end of 2019. The lift replacement will also add another 380 acres of skiable terrain to the existing 2,054 acres at the ski area.
Advanced skiers can get a preview of the area this winter by taking a guided tour. Tours are slated to begin in January 2019.
"We are excited to have these improvements happening both in the village and on the mountain," Vice President and General Manager Tim Silva said in a statement. "Our continued dedication to providing the highest level of guest satisfaction is shown by our commitment to remodeling the Sun Valley Inn, creating an even better Warm Springs Day Lodge, and providing a desirable place to work and live in Sun Valley with our new employee housing. It's going to be an outstanding winter."