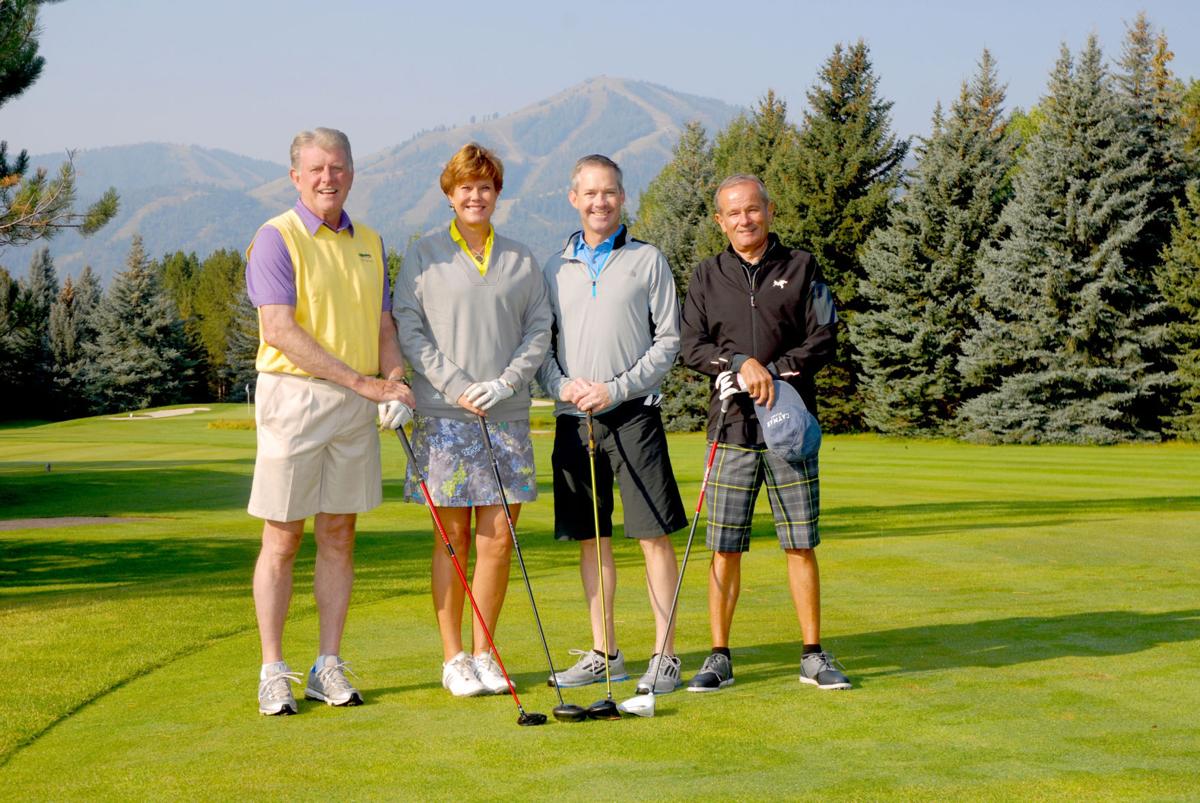 SUN VALLEY — The Killebrew-Thompson Memorial Golf Tournament, a local leukemia and cancer research benefit, will celebrate its 40th anniversary Aug. 17-20.
Founded in 1976, the Killebrew-Thompson Memorial is one of the single largest annual donors to St. Luke's Mountain States Tumor Institute.
The tournament also named a new executive director, Hannah Stauts, and event coordinator, Stephanie Carlson. Stauts served as the KTM tournament event coordinator for the past two years.
"I'm so pleased and honored to assume the position of executive director for KTM, especially during a milestone year celebrating 40 years of raising funds for cancer research," Stauts said. "It's not every day that an organization makes it this far."
Past board members, sponsors and supporters are invited to help celebrate.
Since the tournament first began, it has raised more than $14 million for cancer research, and in 2015 it broke records raising $950,000 that was donated to the event's two beneficiaries, St. Luke's MSTI in Boise and the Masonic Cancer Center at the University of Minnesota in Minneapolis. More than 300 people from all over the country participate in this four-day event consisting of a two-day golf tournament, live and silent auction, gala dinner and a benefit concert.
"The foundation started with a simple purpose, to help find a cure for leukemia, with just a small group of dedicated people — namely Harmon and Senator Harding," said John Elmore, chairman of the KTM board of directors and vice chairman of community banking at US Bank, the tournament's top sponsor. "Many others have been involved throughout the years as board members, sponsors, attendees, staff, volunteers and of course our valued beneficiaries. To have reached our 40th anniversary is a tribute to each and every one of them."
This year's events will also include the second annual cancer research forum, which is free and open to the public, from 9:30 to 10:30 a.m. Aug. 18 in the Sun Valley Resort's Limelight Room. Doctors from each beneficiary will present on current trends in the field of cancer research and treatments. The tournament week closes with a benefit concert, this year featuring Foreigner, 8 p.m. Aug. 20 at the Sun Valley Pavilion.
The idea for the KTM tournament was founded by Hall of Fame baseball legend and Idaho native, Harmon Killebrew, and Idaho Congressman Ralph Harding. Killebrew wanted a way to honor his former Minnesota Twins teammate, Danny Thompson, who died of leukemia at the young age of 29.
"Forty years ago Harmon Killebrew and Ralph Harding pulled together the very first tournament with just the help of their family and friends and raised $21,000," said Stauts. "... We plan to keep that momentum going and set our goal for our 40th anniversary at $1 million dollars."