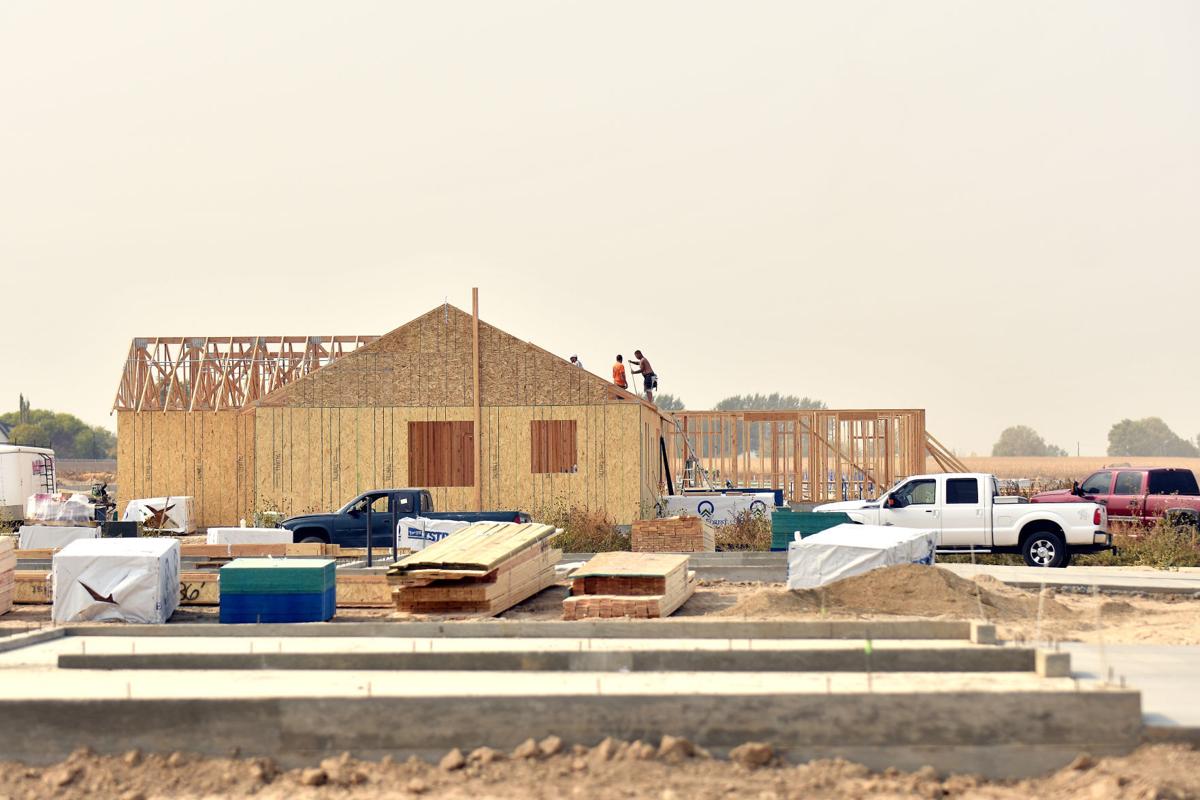 TWIN FALLS — The vast majority of Idahoans who lost their jobs in March or April have gone back to work.
Before the COVID-19 pandemic, Idaho's unemployment rate sat at a low 2.5%. That shot up to a record-high 11.8% in April. About 9,000 Magic Valley residents lost their jobs that month.
Since then, people have gradually been returning to work — although it's unclear how many people have returned to the job they'd had before.
In May, unemployment fell to 9%. That dropped to 5.8% in June, then 5.1% in July. In August, the most recent month with data available, unemployment fell to 4.2% statewide.
Idaho's unemployment rate has improved far more quickly than the country's overall.
"I think what's helping is there's a lot of activity happening in Idaho compared to other states," said Bonang Seoela, the Idaho Department of Labor's south-central region economist. Seoela noted that in some cases states that had more extended shutdown phases have higher unemployment rates.
America as a whole had an 8.4% unemployment rate in August up from 4.4% in March. Nationwide, Idaho has the third-lowest unemployment rate of any state, just behind Nebraska and Utah.
According to the Bureau of Labor Statistics, Idaho ranks first in America in non-farm employment recovery (agricultural employment statistics are gathered differently).
Those numbers make Idaho's situation seem rather rosy, but the state's labor force hasn't gotten back to where it was pre-pandemic.
"It's still very, very early to start talking about recovery," Seoela said.
Magic Valley bounceback
The pandemic hasn't hit each Magic Valley county equally.
Blaine County saw unemployment levels rise to a stunning 22% in April, the highest in the state. That number is now down to 5.4%, still significantly up from the county's 2.4% unemployment rate back in March, but not close to being the worst rate in the Gem State.
Other Magic Valley counties have bounced back more quickly, although none has returned to pre-pandemic levels. Each county has seen its unemployment rate increase by about 1% compared to March.
Not all sectors of Idaho's economy have fared equally well. The hospitality and leisure sector — restaurants and hotels — has suffered the most, losing 10% of its jobs (8,200) compared to August 2019. Education and health services (down 4%, 4,200 lost jobs), and the information sector (9%, 800 jobs), have fared poorly, too.
Some sectors in Idaho have grown during the pandemic. The financial activities sector has gained 2,400 jobs (a 7% increase), while manufacturing (300 jobs, 0.4% increase), construction (1,300 jobs, 2.4%), natural resources (100 jobs, 3%) and trade, transportation and utilities (3,900 jobs, 3%) are also up.
Idaho ranks first in the U.S. for financial services jobs gained. It's also near the top for new construction jobs. People have been moving to Idaho from other states during the pandemic, increasing the demand for real estate and mortgage services, as well as new housing.
Seoela said it's possible that employment levels could be volatile until the COVID-19 pandemic ends. He also emphasized it's going to take more time and data before economists can definitively say the state has recovered.
"It really doesn't mean that we're more recovered," he said of the positive statistics. "But it paints a picture of what's happening in specific industries."
The business news you need
With a weekly newsletter looking back at local history.