TWIN FALLS — Magic Valley real estate keeps getting more valuable.
It depends on how you count, but by one metric real estate sales in the western Magic Valley broke the $1 billion plateau for the first time in 2019, according to the Intermountain Multiple Listing Service. New construction and sales not involving Western Magic Valley Realtors Association brokers aren't included in the data.
"It's a really big deal," Coldwell Banker Canyonside Realty broker and owner Gary Shook said.
The Intermountain Multiple Listing Service essentially double-counts sales — once for the buyer and once for the seller. The $1,010,000,000 in total volume for the western Magic Valley — everything real estate agents sold west of Burley, east of Bliss and south of Shoshone — was $559 million in real sales.
Still, real estate value in the Magic Valley is moving steadily upward. In Twin Falls County, the average sales price of a home rose 5.7% in 2019. Jerome County saw a 7.7% increase. And actual real estate sales in the western Magic Valley went from $318 million in 2014 to $558 million last year. That's a 43% jump.
By many measures, Idaho is experiencing the highest home value increases in the country. According to Keeping Current Matters, Idaho homeowners saw a $26,000 gain in home equity in the last 12 months, leading the nation. Most of the states leading the way in property value jumps are in the Mountain West.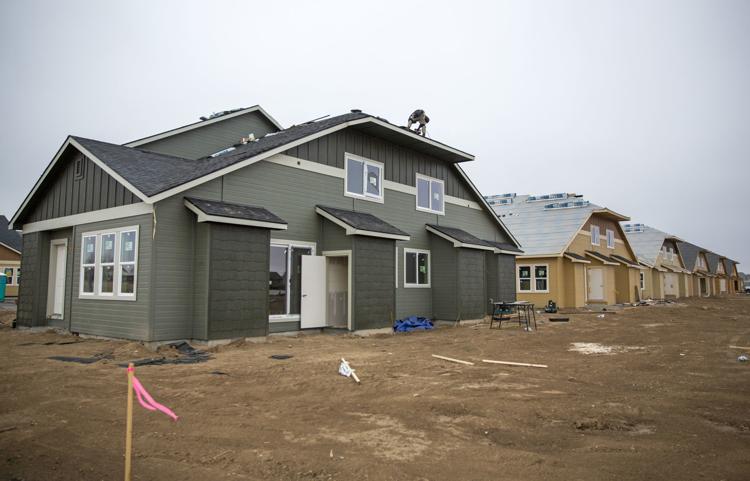 Bryan Newberry is the owner and broker of Magic Valley Realty. He's been in real estate for almost 20 years, and he said the Magic Valley should see continued growth and rising housing prices for another few years at least.
"I see nothing that would put the brakes on growth in the area," Newberry said.
Newberry noted that there's a general feeling of optimism in the economy, and that helps fuel growth. Even though rising property values in Idaho are making homes less affordable for many, the Gem State is still cheap compared to some surrounding states.
"That optimism is attracting people from out of the state and out of the area who recognize a good deal when they see one, as far as home prices," Newberry said.
The housing shortage is driving prices up, according to Western Magic Valley Realtors President Jordan Beard.
"We have historically low inventory," Beard said.
Shook pointed out that the cost of a starter home has increased dramatically in the past four to five years. He said in 2015 it was possible to buy a starter home for $120,000.
"Now a starter home's $200,000 plus," he said.
At the same time, interest rates are roughly half what they were before the Great Recession, Shook said. Today they're in the mid-3% range, down from 6.5% before the recession. That helps home buyers.
"They can basically spend $100,000 more on a house today than they could back then," Shook said.
Twin Falls City Councilwoman Nikki Boyd has been in the real estate business for decades. She said the increase in real estate sales is a reflection of a strong economy. But she added that some of the talk about explosive growth has been exaggerated. Twin Falls is growing steadily and sustainably, she said.
Newberry and Shook both see more growth coming.
"I get it all the time, people ask, 'Do you think this is growing to crash like 2008?'" Newberry said. "And I'm like, 'No, I don't.'"
The business news you need
With a weekly newsletter looking back at local history.