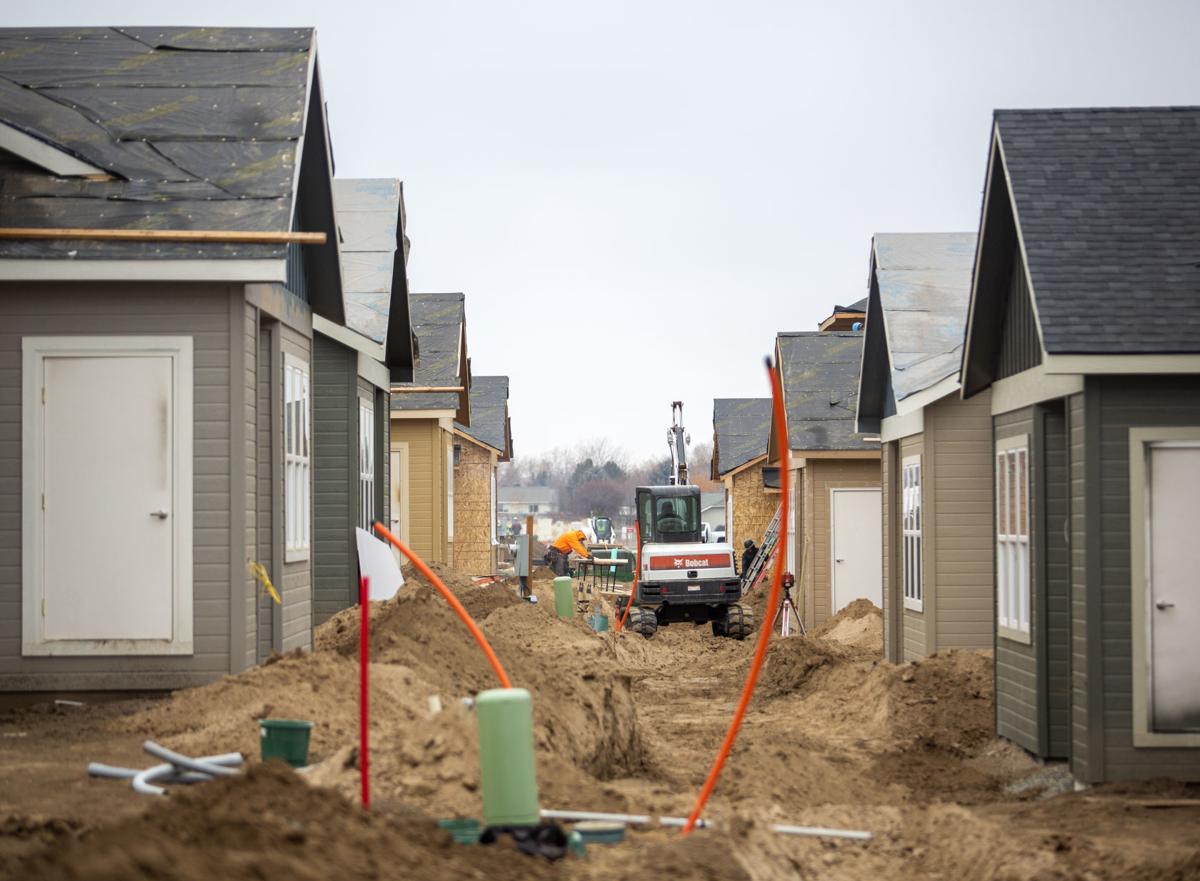 TWIN FALLS — New housing continues to pop up in the Magic Valley. Twin Falls permitted more housing in fiscal year 2019 than it has since before the Great Recession.
The city permitted 326 single-family homes in fiscal year 2019 — from Oct. 1, 2018, to Sept. 30. That's the most single-family homes permitted since 2006, and a big increase over the 243 single-family homes permitted last year.
In some ways, the city is just as busy today as it was in 2006 when developers built many spec homes, properties constructed before they've been sold.
"We're as busy, if not busier," Twin Falls Building Official Jarrod Bordi said, noting that many housing projects are bigger and more complex than they were 14 years ago.
The uptick isn't just for single-family homes. There has been a boom in multifamily housing, too. In FY 2019, the city permitted 42 multifamily buildings. That's up from 27 last year.
Twin Falls Mayor Shawn Barigar said the new construction ends up benefiting the city as a whole.
"I think that the positive growth that we're seeing is a demonstration of a robust economy," Barigar said.
The mayor noted that during the 2005-06 housing boom in Twin Falls many of the new properties fell into the high-end or low-end categories. There wasn't as much new development for middle-class homebuyers.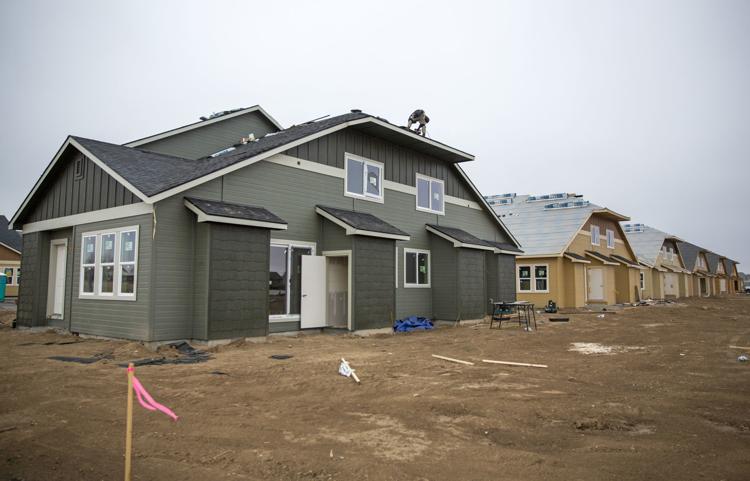 Now, a good percentage of the city's new housing projects are townhouses, duplexes and fourplexes. Many of those end up selling to first-time homebuyers.
"We still struggle a little bit with (middle-income housing)," Barigar said. "But as we've seen the new housing construction take off this last year, a lot of those homes are kind of in that middle range."
The volume of new projects in 2019 still pales in comparison to the amount of construction prior to the 2008 recession. For example, the 326 single-family homes permitted in Twin Falls for FY 2019 is barely more than half of the 641 homes that were permitted back in FY 2006. Fiscal years 2004 and 2003 were also big for single-family homes, with 383 and 411 new homes permitted respectively.
2007 and 2008 probably still loom large in developers' minds, Bordi said. They're more cautious now, building fewer spec homes in favor of pre-sold projects. That's likely a big reason construction still hasn't gotten back to pre-2008 levels.
Twin Falls County also had a big year in single-family home construction, but the jump wasn't as dramatic as it was in the city. In 2018, there were 86 new single-family homes permitted in the county, and, this year, there have been 83 permitted so far. Those numbers are down from the 123 buildings permitted in the county in 2005.
Ken Robinette is the CEO of South Central Community Action Partnership, a group that works to provide Magic Valley families with affordable housing. He said that new construction is positive, but there's still a big demand for lower-income housing.
A lot of new buildings — even duplexes and fourplexes — under construction right now will be on the pricier side, Robinette said.
"Those are going to be for higher-income households," he said. "There's just more demand than ability to build housing."
Bordi also noted that housing prices have jumped rapidly.
During 2005 and 2006, starter homes were built for $120,000 including the lot, Robinette said.
"You're lucky to get anything for under $200,000 now," he said.
Robinette said there are many lower-income families that are still struggling to find a place to live. He also noted that there has been a trend in the past five years of people leaving Twin Falls for cheaper housing in surrounding communities.
You can see that shift in traffic patterns, he said. The drive from Jerome to Twin Falls during rush hour is a lot more crowded these days than it was even five years ago.
While Twin Falls housing construction hasn't yet eclipsed pre-Great Recession heights, building in Jerome has.
Jerome Building Official Dave Richey said there were 46 new single-family homes permitted in 2019, up from 42 in 2018. That's a new record. Back in 2005 and 2006, Richey said, there were about 30 new homes built in Jerome.
Richey doesn't expect construction to slow down
"I think this year we will probably do a lot more," he said.
There have already been 11 new homes permitted in the two months since FY 2020 began. If that pace continues, Jerome will shatter its new housing record this year.
New housing has come to Jerome County relatively consistently.
In 2018, the county gave out 48 housing permits. That was up from 32 in 2017 but falls short of the millennium's high, which was 86 housing units in 2005. The county has issued at least 20 housing permits every year since 2010.
Twin Falls' growth today is far more moderate than it was before the Great Recession, Barigar said, adding that the explosiveness of the city's growth has been exaggerated at times.
"Really, our growth is pretty slow and steady," he said. "It's not out of control, and it's not getting overbuilt."
Even though surrounding cities might start to grow more quickly than Twin Falls, Bordi doesn't expect the tide of newcomers will slow all that much.
"It's a great place to live and people want to come," he said. "That's really what drives it."
The business news you need
With a weekly newsletter looking back at local history.