TWIN FALLS — Bees and solar panels don't sound like a natural combination. But next spring, honey makers will be flying from flower to flower, buzzing about Clif Bar's 5-acre solar farm and pollinator habitat.
Clif Bar unveiled its new 2-megawatt, 5,200-solar-panel project Wednesday. While most solar farms sit atop homogeneous gravel fields, Clif Bar's renewable energy effort will be full of native wildflowers and provide a home for bees, butterflies and other pollinator species. The site is the first of its kind in the state. Clif Bar also has solar panels above its parking lot, which provide shade for cars.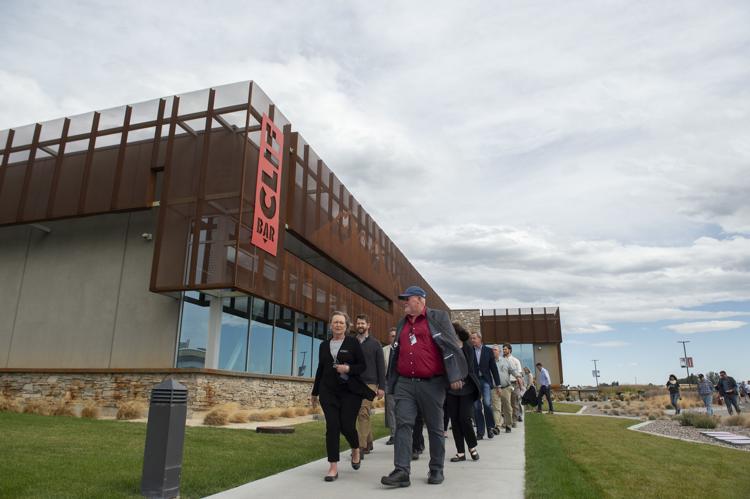 Rob Davis is the director of the Center for Pollinators in Energy at Fresh Energy. He was involved with the project and said it's important for private companies to help bees and butterflies, especially at a time when federal and local governments aren't investing enough to help the ailing insects.
"You can't have Clif bars without pollinators," Davis said.
Clif Bar says its new solar field and pollinator habitat combination will help the company be greener, while giving struggling bee and butterfly populations a boost.
"It's like a win, win, win, win," Clif Bar Vice President of Environmental Stewardship Elysa Hammond said.
The solar farm was no small endeavor. It's the largest private solar farm in Idaho and covers just under a third of the bakery's annual power needs. During peak sunlight hours, it provides enough electricity to run the plant. If it wasn't being used to make Clif bars, it could generate enough electricity to power 280 homes.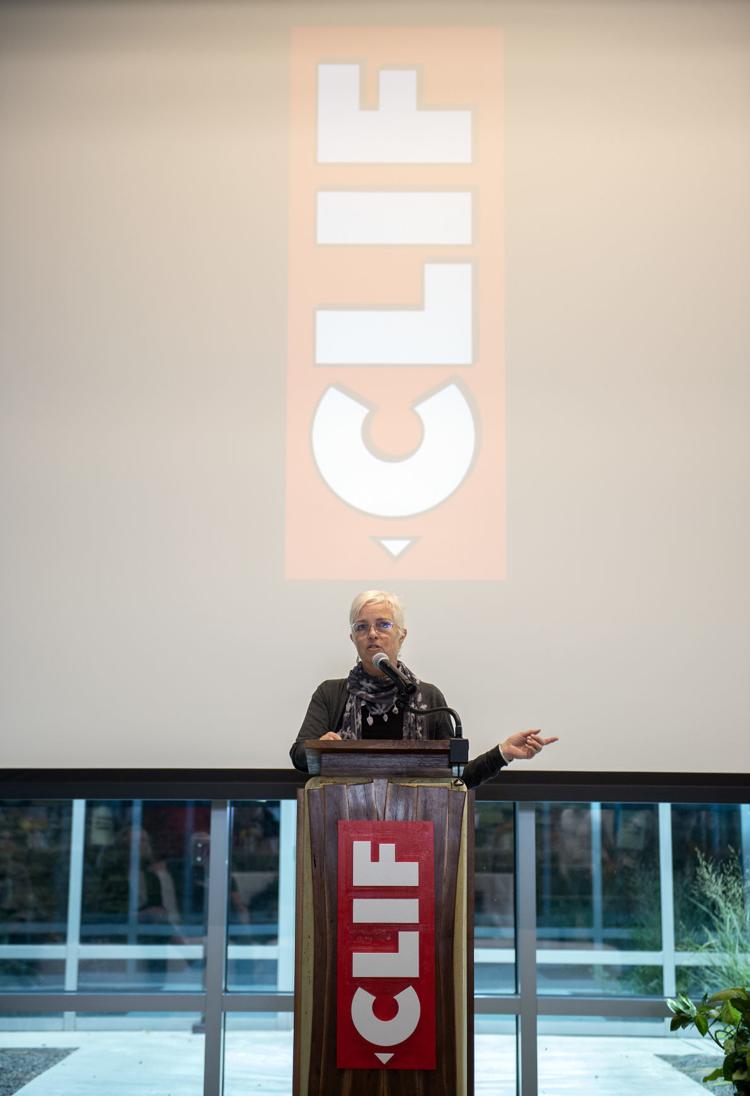 Clif Bar co-CEO and founder Gary Erickson said that the company intended to bring solar power to the Twin Falls bakery ever since the facility's construction. He added that creating bee and butterfly habitat will also benefit employees.
"When you look out there and you see those plants, you feel less stress," Erickson said.
Building a green solar farm isn't only about boosting morale. It's more efficient, too.
"For every 2 degrees Fahrenheit above 77 degrees, (solar panels) lose about half a percent of efficiency," Davis explained.
Plants cool down the air around them, so on a hot Magic Valley day, wildflowers and pollinator habitat will make the solar farm more productive. Davis said vegetation can lower the temperature beneath a solar farm by as much as 16 degrees. The benefits add up.
"That's a lot of energy over the long term," Hammond said.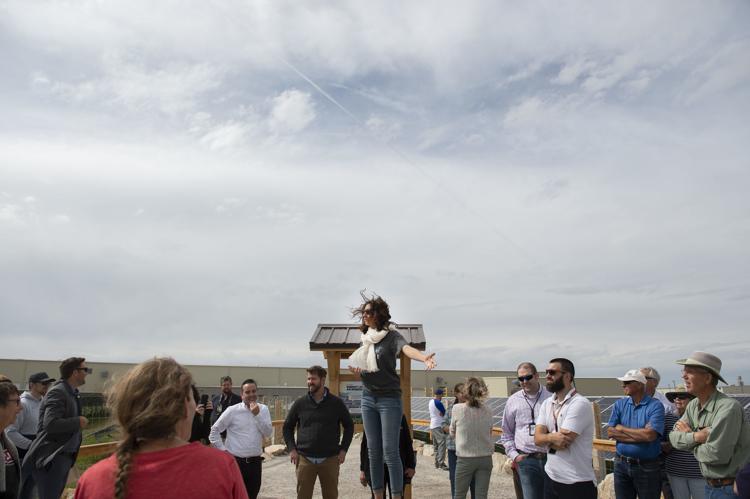 Kit Crawford is Clif Bar's co-CEO and co-owner, alongside Erickson. She said the company will keep striving to be environmentally friendly. The walking path, which cuts through the solar farm, will soon be extended around the building. More native species will be planted around the site in the future, too. If battery technology improves and becomes more affordable, the company may look into storing solar-generated electricity for overnight use.
Twin Falls Mayor Shawn Barigar said Clif Bar has pushed the city to be better.
"This has really been a fun journey," Barigar said. "We look forward to the next big celebration here."
The business news you need
With a weekly newsletter looking back at local history.