TWIN FALLS – Vanessa Toolson had gotten used to working in makeshift office spaces. She'd run her business out of coffee shops and gyms.
Eventually, she started going to coworking spaces while on the road for her job.
"After a few trips … I was like, 'We need this in Twin Falls,'" said Toolson, a co-owner of Connect Coworking.
Finding the right building took a while, but now Toolson has helped start a coworking space in her home city. Connect is on Pole Line Road, behind Real Deals — the two businesses share a building.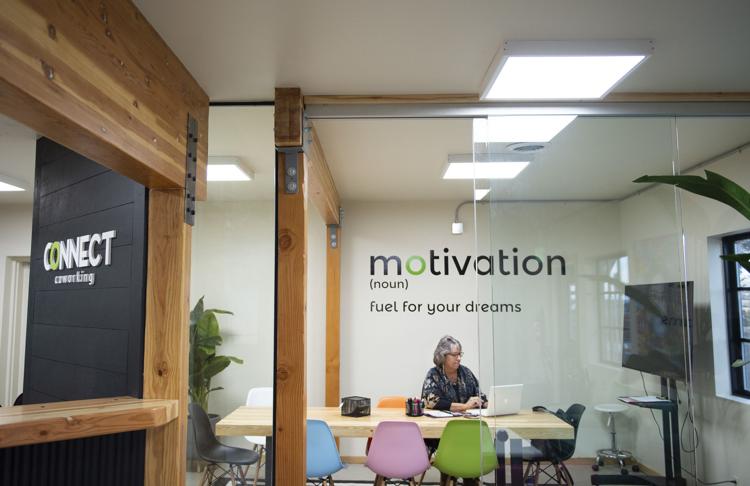 Connect Coworking used to be the YMCA, but you wouldn't know it. Toolson says she thinks the atmosphere at her business is better than what you'll find at many traditional offices.
"You're in the dark," she said of many offices. "It's garbage, there's no amenities."
The place feels stylish and modern with a dozen styles of chairs, offices with glass doors and fat, exposed wood beams all over the place with walls are intermittently covered with massive words such as "Motivation," "Lead," and "Inspire." It's spacious, too, at 7,000 square feet.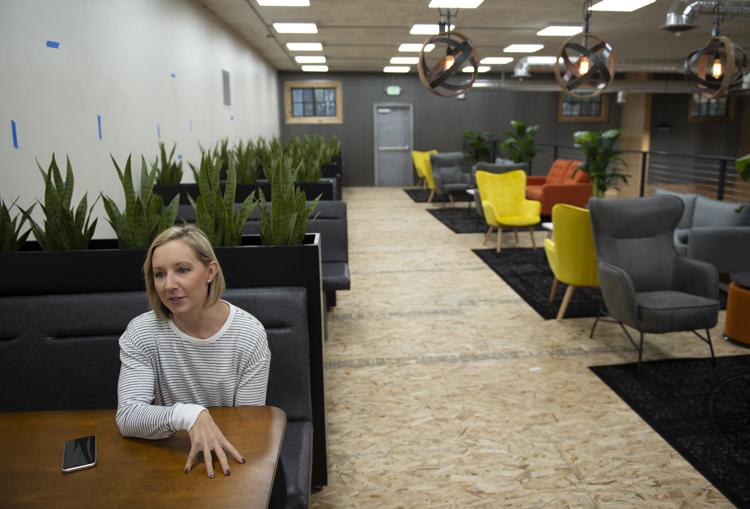 Coworking spaces have become increasingly popular in recent years, due in part to the rise of WeWork, which began in 2010. WeWork is now, despite recent struggles, a multi-billion dollar company.
But shared office spaces have typically been associated with big cities. Toolson knows she'll have to educate potential clients on coworking spaces because many people have no idea what they are.
"We have to train people," she said. "It's not popular in Idaho in general, let alone Twin Falls."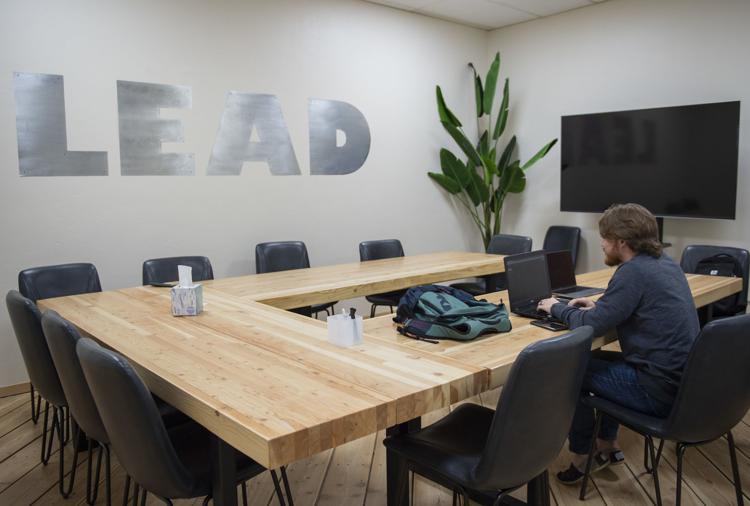 You have free articles remaining.
Spencer Patterson is one of Connect's three co-owners, along with Toolson and Nate Kelsey. He said that, while the business' clientele is diverse, a lot of programmers have started buying memberships.
"We're seeing tech people come out of the cracks," Patterson said.
Toolson said Connect members aren't all in tech. There are insurance agents using the space, real estate agents and physicians. Shawna May is a massage therapist and health coach. She said she has an office in her home, but Connect is better for meeting with clients.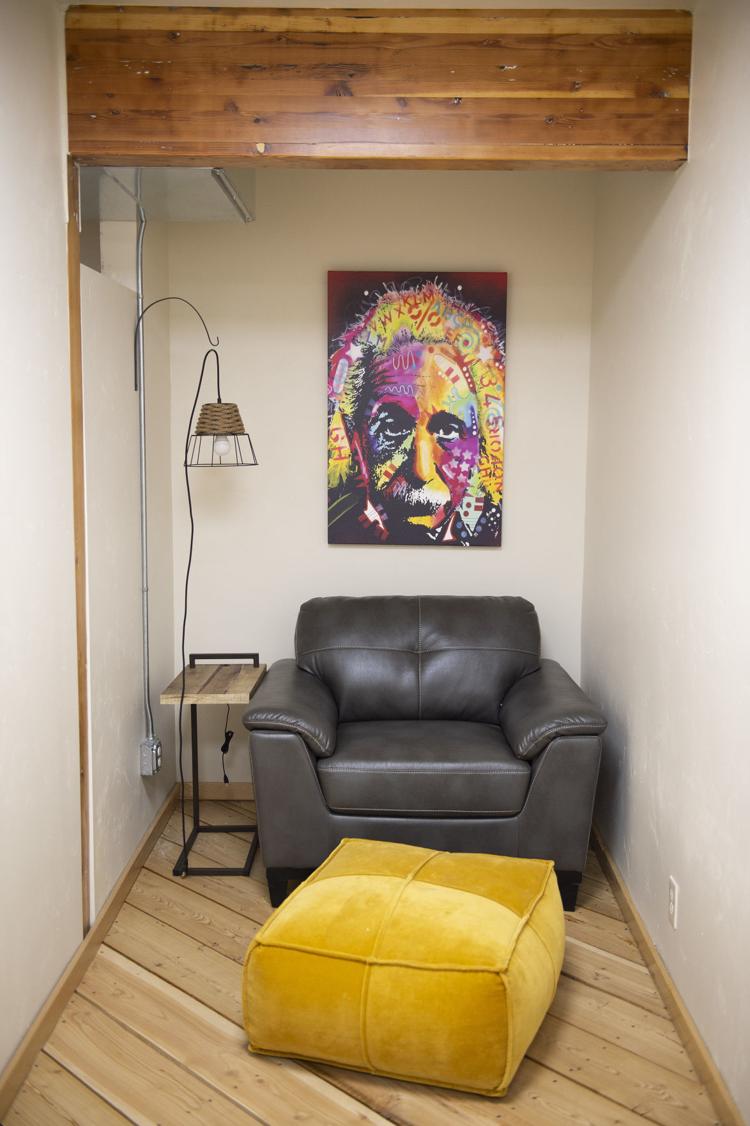 There's another demographic that Toolson expects to flock to Connect: Parents who need a break from their kids. She explained that her mom used to get work done at a Flying J.
"She would go to a gas station to do her paperwork," Toolson said.
Connect opened in October, but hasn't had an official grand opening. Patterson said Connect already has about 20 businesses using the space.
There are a handful of advantages to shared offices. For one, they can be relatively cheap. Connect charges $99 per month for its most basic service and $149 per month for "residents" — people who claim their own spot in the building. Offices cost more, in the $400 to $800 range, and they've already sold out. All of those memberships are month-to-month.
Each of those tiers comes with a storage cubby, coffee and soda, plus standard office features such as printing and internet. There are conference rooms, too, and the space is equipped for events. On top of that, members can use the building as a mailing address and access the space 24/7.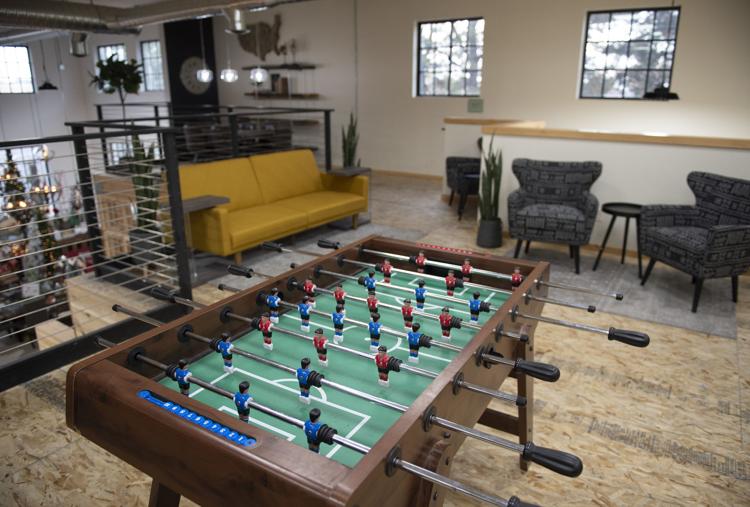 Many believe that coworking spaces can increase productivity and creativity. Patterson said he thinks Connect will help people generate new ideas.
"I think entrepreneurs can collaborate and work together here," he said.