TWIN FALLS — Builders shouted instructions to high schoolers over the cacophony of firing nail guns and screaming saws at the Magic Valley Construction Expo this month. At one station, students drilled holes in two-by-fours. A few yards away kids smeared mud between drywall panels.
There were two primary goals for the second annual construction expo.
The first, Magic Valley Builders Association Executive Officer Sari Jayo said, is to interest kids in high-paying trade jobs. The second: With construction workers in increasingly high demand, builders are doing what they can to recruit young people.
The event brought contractors and high schoolers together, potentially connecting employers with future employees. Students received hands-on instruction in flooring, roofing, painting, concrete pouring, electric work, drywall and gutters, building eight sheds in two days. Those sheds will be donated to charity.
The expo is a collaboration between the College of Southern Idaho, Magic Valley high schools, the Magic Valley Builders Association, Twin Falls Economic Development and contractors.
Even though construction is booming in south-central Idaho, with industry setting new records for building permits in some instances, there's a severe shortage of framers, concrete workers and other types of construction employees. Those shortages persist even though wages for those jobs are probably higher than ever before.
"I would say every single contractor in this valley is looking for help," Jayo said. "They can't keep up."
Before the Great Recession, new building projects were breaking ground at record paces in Idaho and the Magic Valley. In 2006 there were about 40,000 people working in Idaho's construction industry. But in 2018, that number was still in the 40,000 range, despite the state's dramatic population growth and economic uptick. Construction hasn't recovered from the economic downturn in 2008.
There's been significant variation in construction employment between south-central Idaho counties. According to the Bureau of Labor Statistics, construction employment in Twin Falls County has dropped from 1,913 laborers in 2006 to an estimated 1,690 today. Cassia County is an outlier in the state — there were 430 construction workers there in 2006; now there are 663.
In Blaine County, construction is still way down. Idaho Department of Labor Regional Economist Jan Roeser said that before the Great Recession, Blaine County saw a wave of new housing and apartment construction. There was a time when a whopping 40% of south-central Idaho's construction workforce was in Blaine County, Roeser said.
Construction employment in south-central Idaho
| Year | South-central Idaho | Blaine County | Cassia County | Twin Falls County |
| --- | --- | --- | --- | --- |
| 2006 | 6,208 | 2,524 | 430 | 1,913 |
| 2007 | 6,371 | 2,493 | 490 | 1,957 |
| 2008 | 6,169 | 2,413 | 526 | 1,829 |
| 2009 | 4,586 | 1,610 | 450 | 1,387 |
| 2010 | 3,906 | 1,240 | 393 | 1,303 |
| 2011 | 3,636 | 1,135 | 397 | 1,147 |
| 2012 | 3,883 | 1,098 | 412 | 1,407 |
| 2013 | 3,750 | 1,183 | 427 | 1,199 |
| 2014 | 3,864 | 1,293 | 450 | 1,142 |
| 2015 | 4,334 | 1,563 | 467 | 1,276 |
| 2016 | 4,407 | 1,501 | 514 | 1,390 |
| 2017 | 4,734 | 1,685 | 541 | 1,449 |
| 2018 | 5,161 | 1,775 | 624 | 1,576 |
| 2019 preliminary data | 5,357 | 1,793 | 663 | 1,690 |
Since then, construction jobs in Blaine County have dropped by nearly a third, from 2,524 in 2006 to an estimated 1,793 now.
"Blaine County's a long way off in recovering from the recession," Roeser said.
There's no single reason that the number of construction workers has failed to surpass pre-recession highs, Roeser said. But she noted that after the recession, people looked for relatively more secure jobs. She said she hears about more young people choosing to enter the health care field, and many seek jobs that rely on computer work rather than manual labor.
There are some types of workers within construction that are in especially high demand. Framers, and concrete workers, are incredibly busy.
Pat Alires is the owner of Pat Alires Construction. He said he gets more requests for work than he can take on.
"It's hard to find help," Alires said. "There's hardly anybody qualified. … It's been that way for a couple years."
Alires said that the worker shortage creates a great opportunity for young people, who can find work relatively easily and receive extensive training on the job.
Lots of contractors could be retiring soon. Many of them are older — Jayo said the median age for contractors is 50 — and some say they don't have anyone to pass their business on to when they retire.
"There's a big need for a younger generation to pick up a trade and learn how to do this," Alires said.
Labor limits putting the breaks on growth
But despite those records, Magic Valley builders say there could have been significantly more construction if there weren't a labor shortage.
"It is stifling," TKO Homes owner Jared Hunt said. "I know I would be building more homes if there were more qualified … carpenters and framers."
Hunt said he expects part of the reason for the shortage is cultural. Even though construction jobs pay well now, kids aren't often encouraged to get into the field.
"It just hasn't been something you talk to your kids about, 'Hey, are you going to go into framing when you get older?'" Hunt said.
A rush to build, combined with a labor shortage, leads to rising prices. Contractors have more work to do than they can handle, and that means they gravitate toward the most lucrative jobs.
"Affordability is being impacted because of the low supply of qualified contractors," Hunt said.
He noted that a few years ago it wasn't that hard to find a home selling in the low $100,000s. Now you'd be lucky if you were to find a place for under $200,000.
Roeser said that single-family home construction takes relatively more workers than an apartment complex or a large commercial project. In Twin Falls, single-family-housing construction is still far short of the pre-recession highs.
Small, isolated projects have become more expensive as well. For instance, Twin Falls is building a new restroom at the city park. The facility isn't large or extravagant — although it will have to comply with historic preservation standards — but it's going to cost about $500,000, a sum that would have been hard to imagine just a few years ago.
Efforts such as the construction expo could help address the shortage. But unemployment is still low in general, at 2.6% in south-central Idaho, and even though the state and local schools are pushing hard to offer more trade courses, construction might not see a large influx of workers anytime soon.
"I hope it changes," Hunt said. "This is a good industry to go into and make good money."
Construction Expo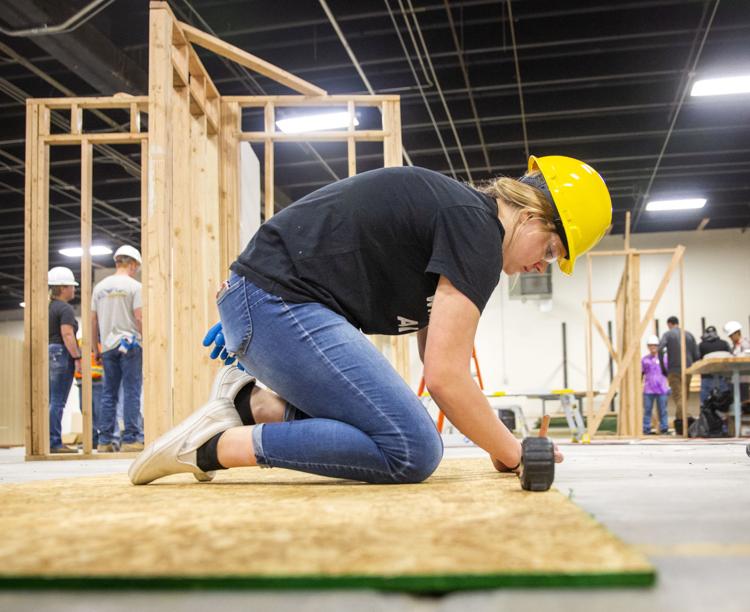 Construction Expo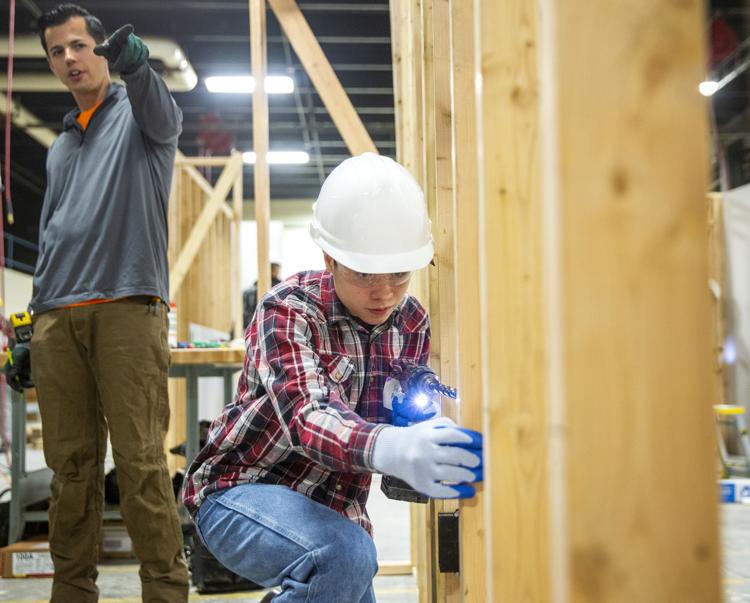 Construction Expo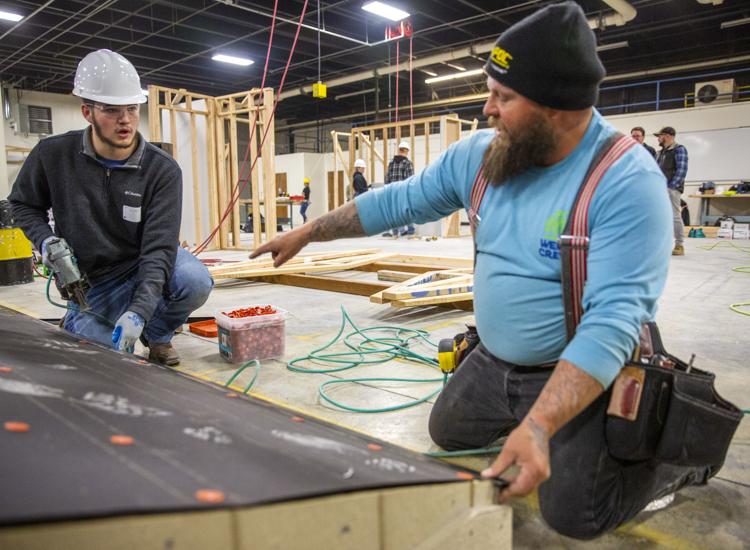 Construction Expo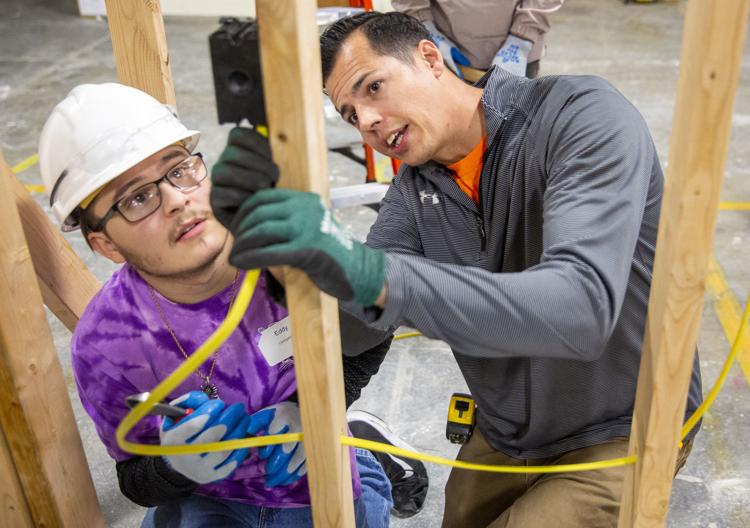 Construction Expo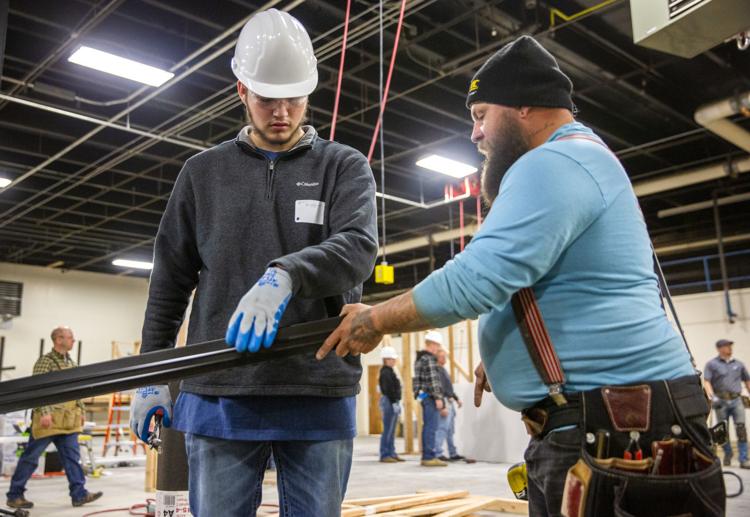 Construction Expo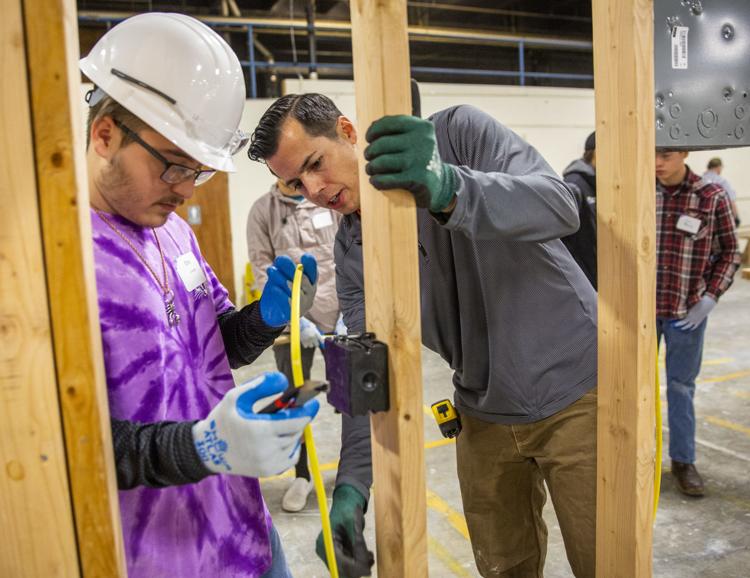 Construction Expo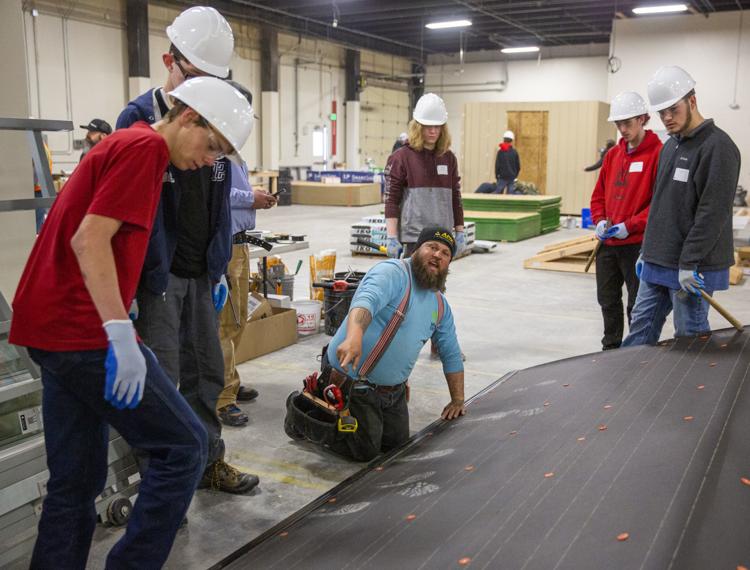 Construction Expo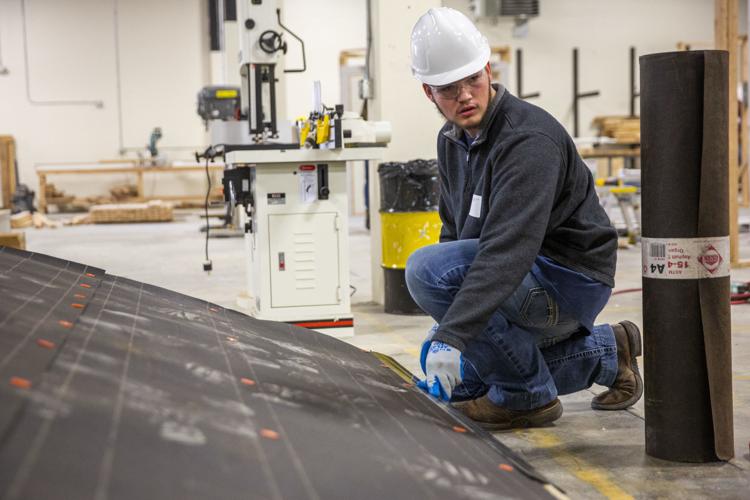 Construction Expo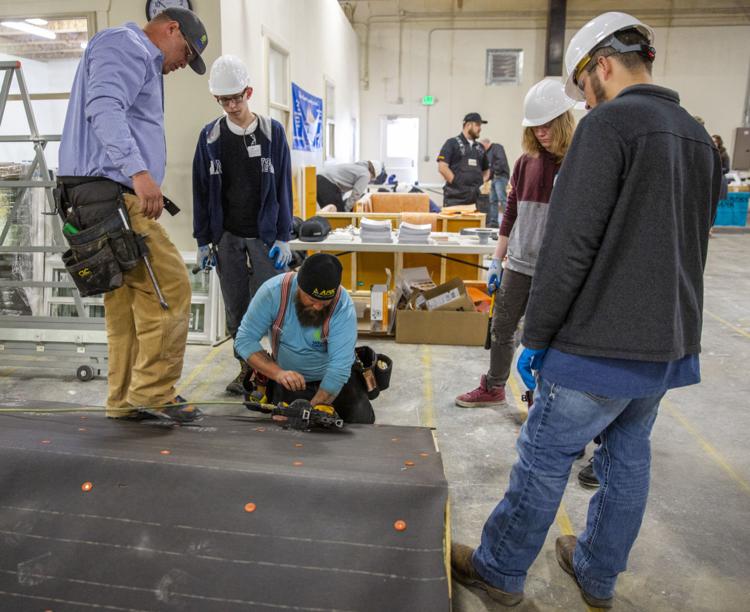 Construction Expo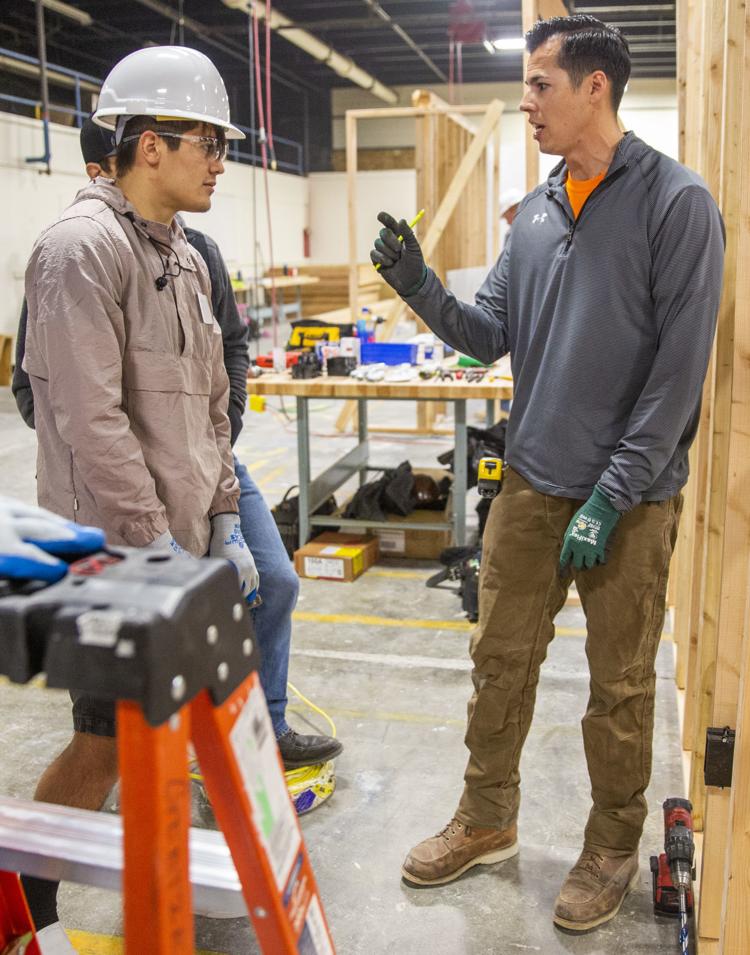 Construction Expo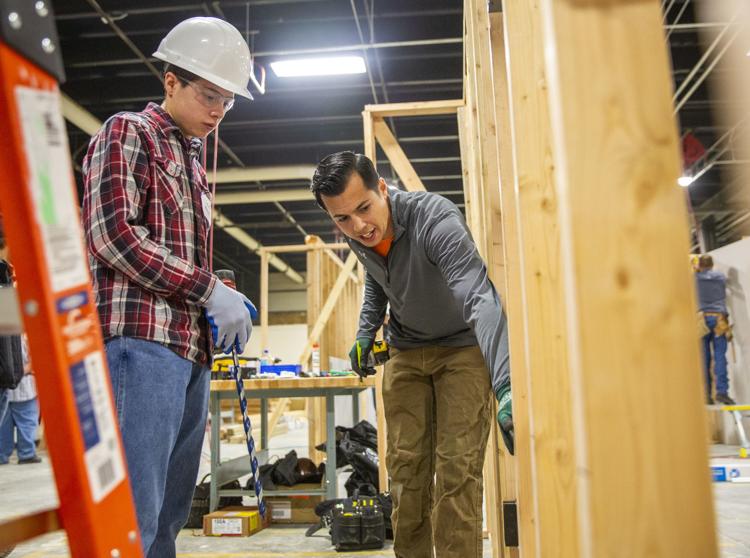 Construction Expo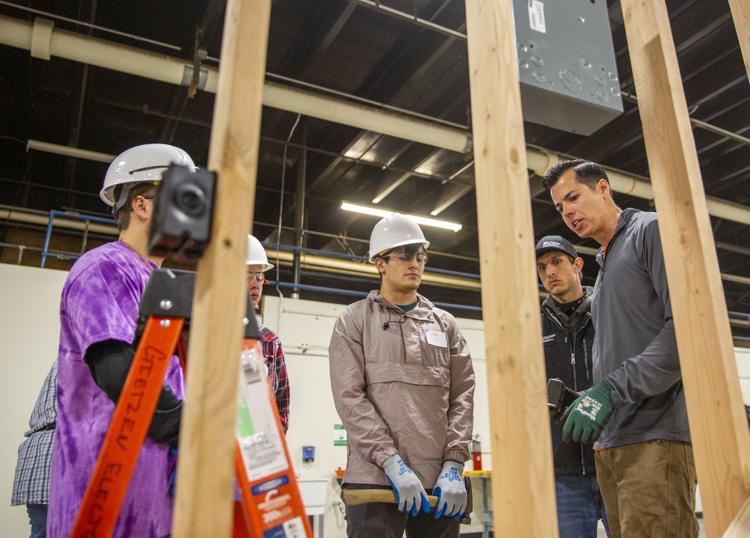 Construction Expo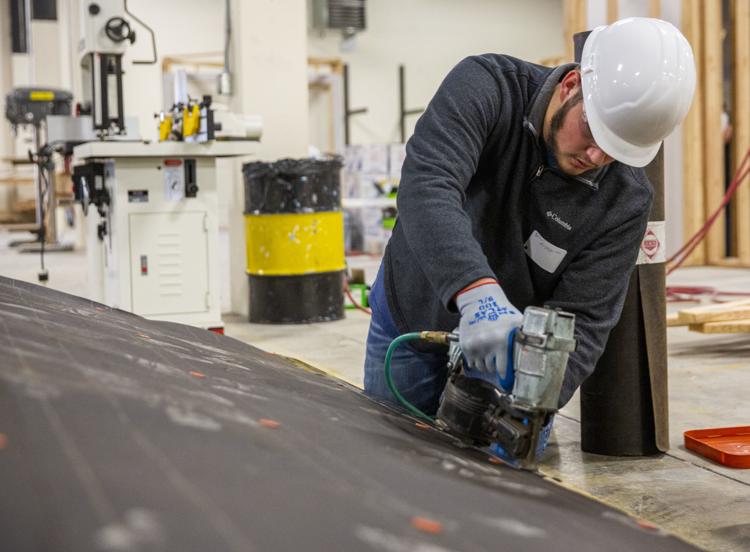 Construction Expo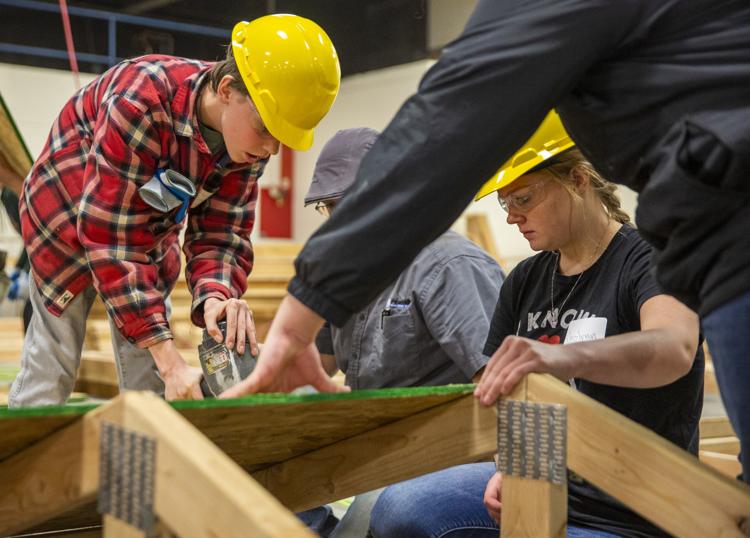 Construction Expo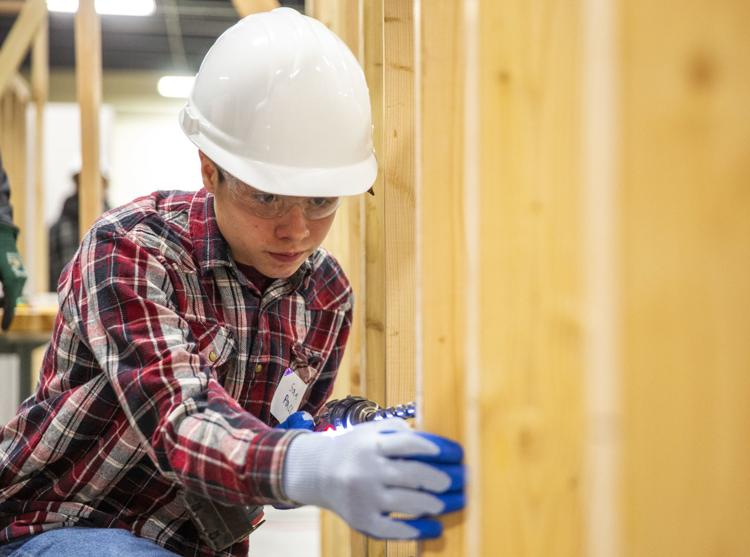 Construction Expo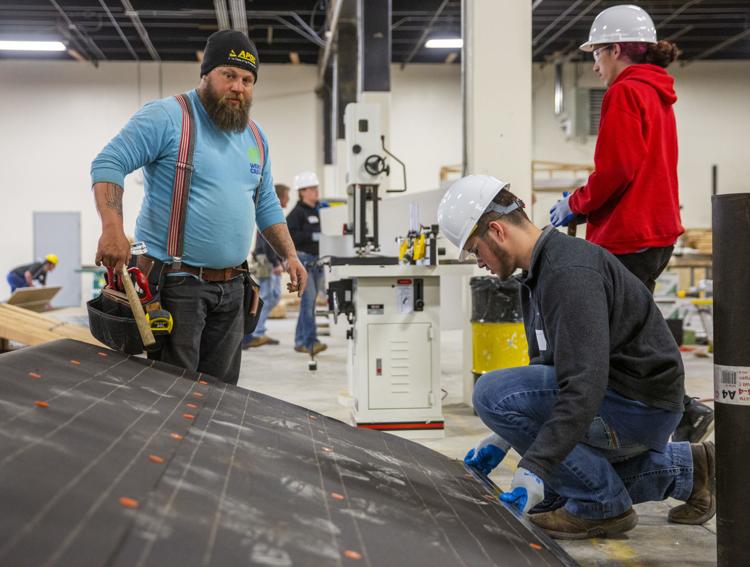 Construction Expo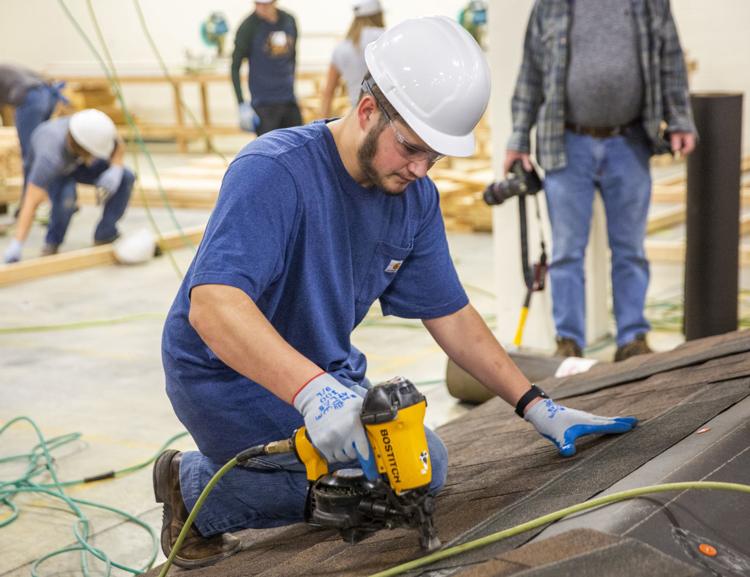 Construction Expo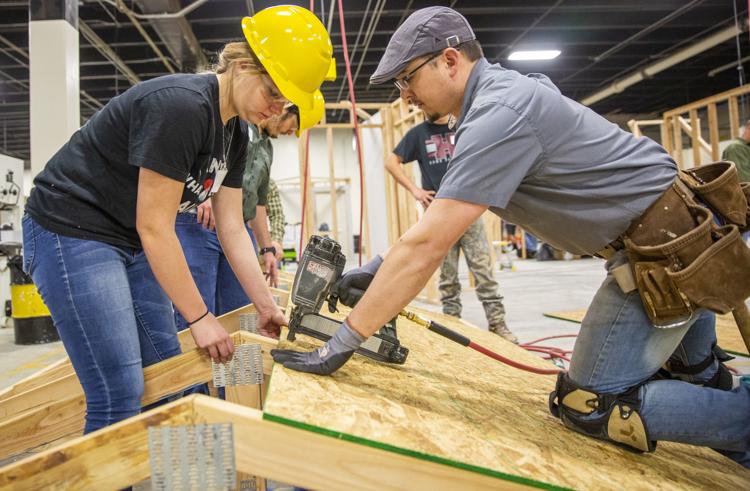 Construction Expo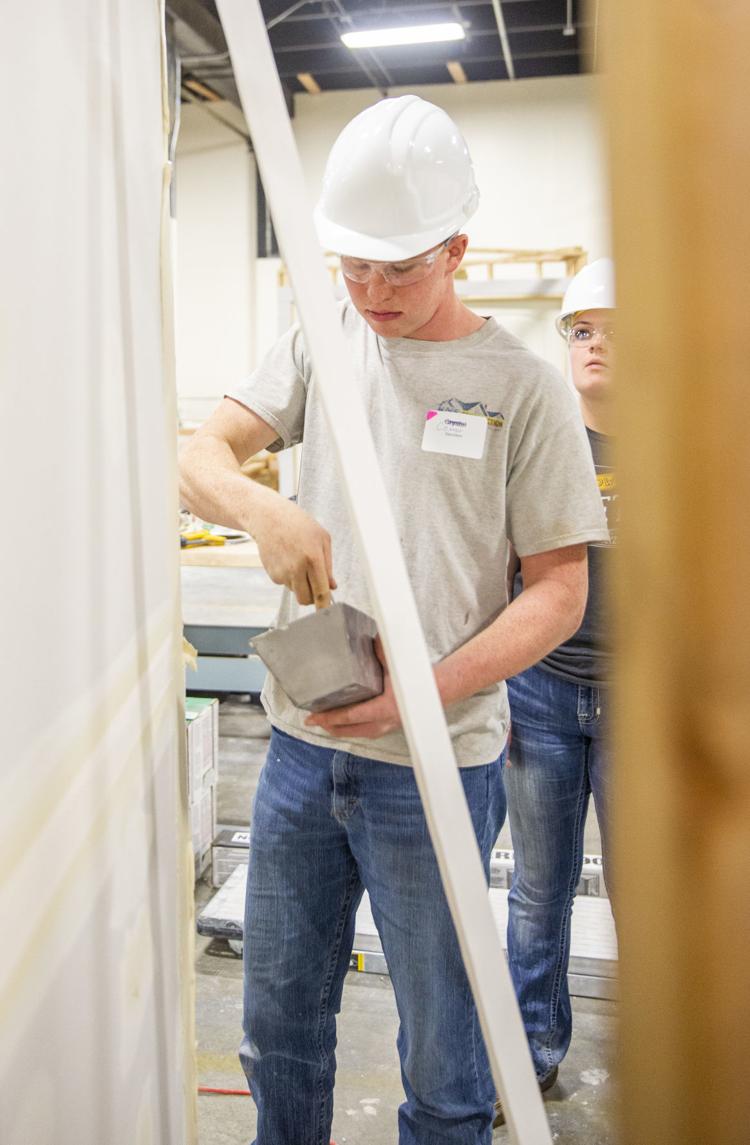 Construction Expo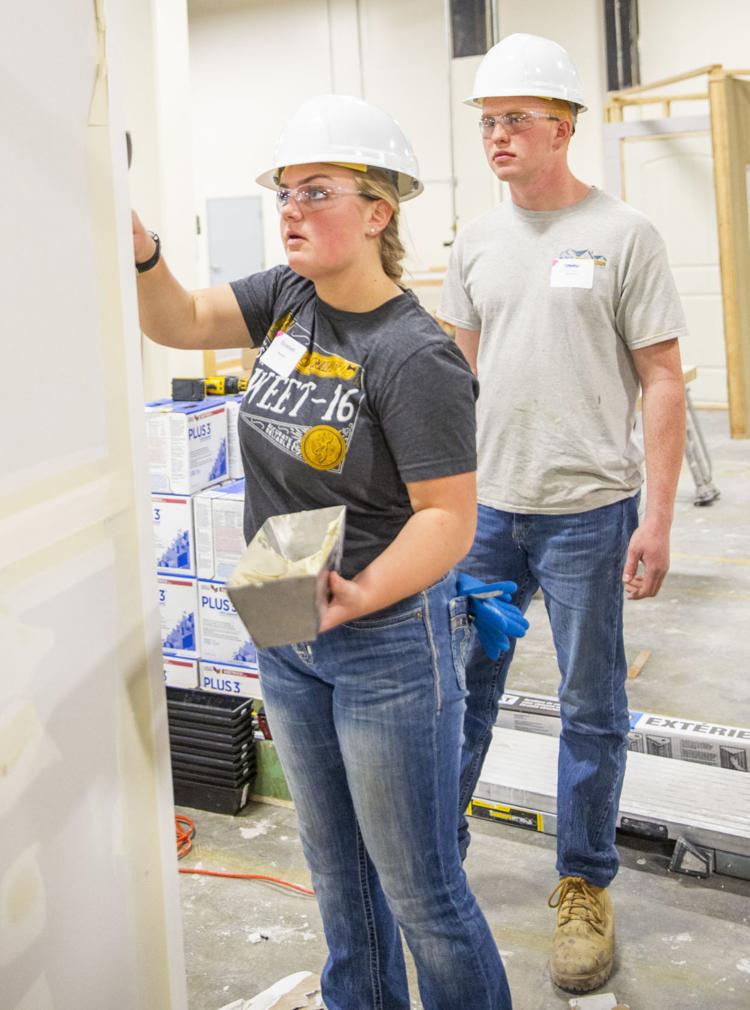 Construction Expo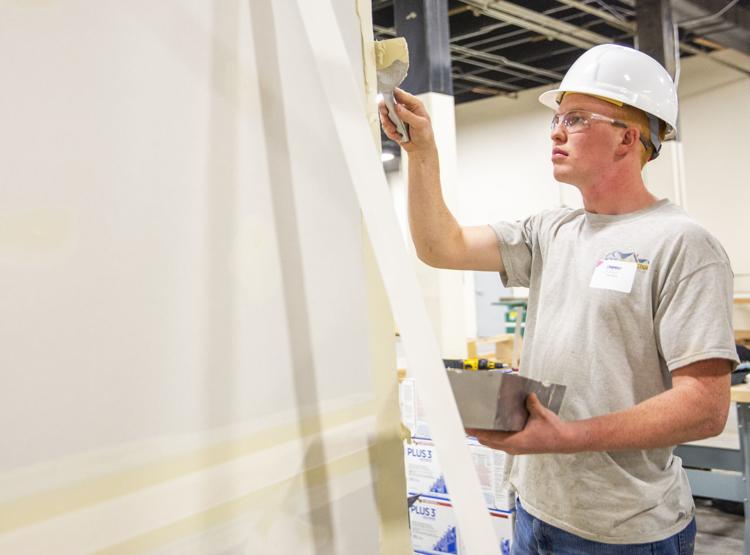 Construction Expo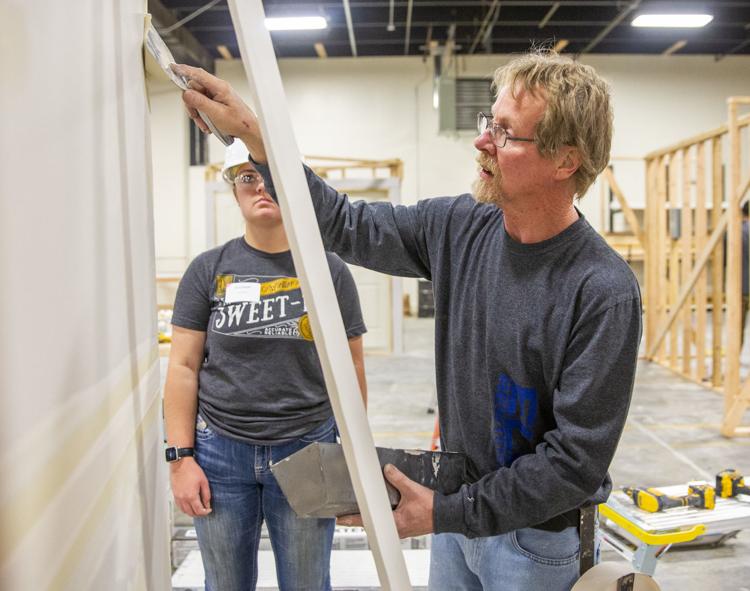 Construction Expo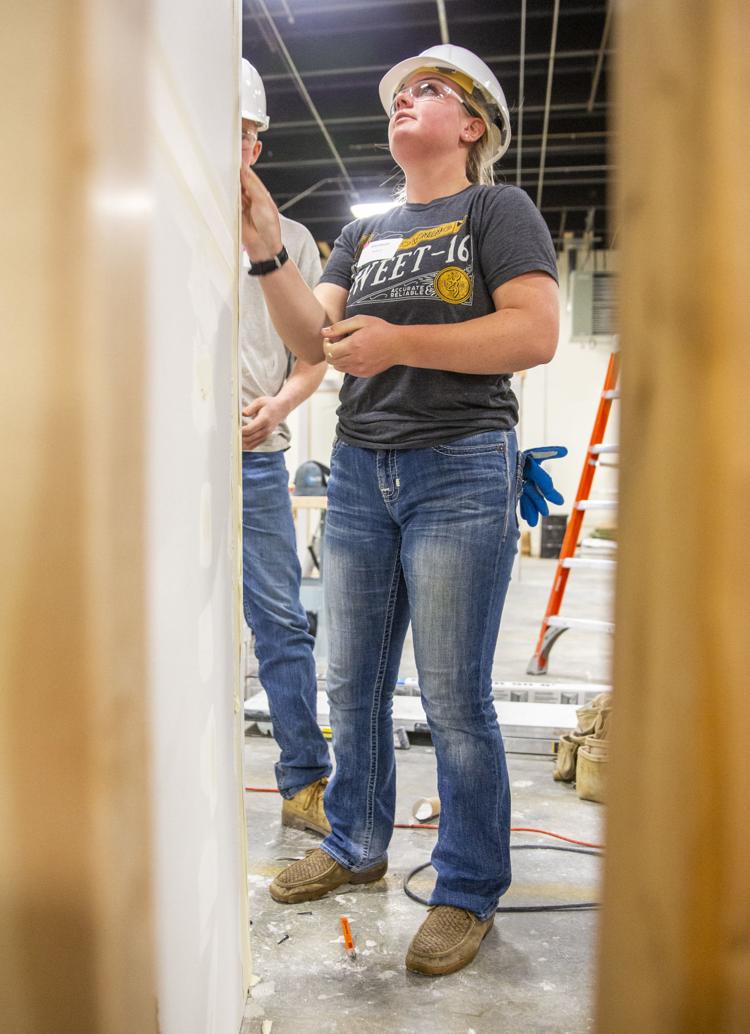 Construction Expo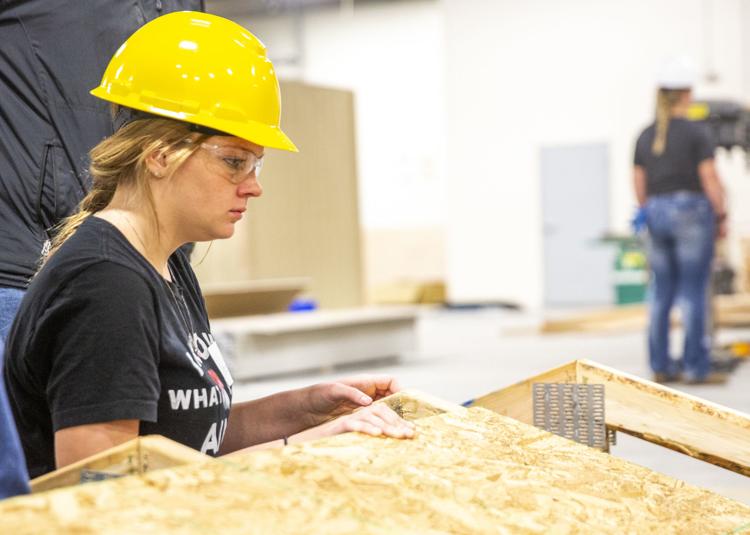 Construction Expo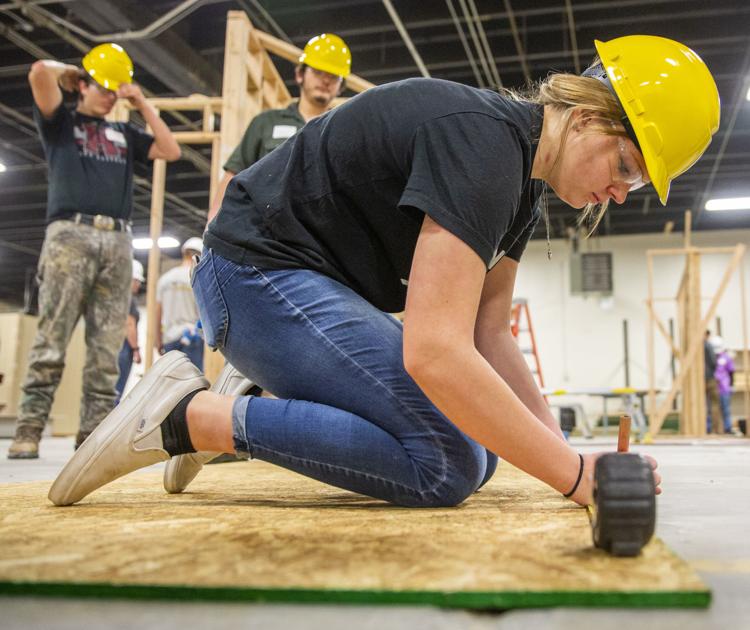 The business news you need
With a weekly newsletter looking back at local history.