TWIN FALLS — He worked in a fly shop as a teen, cleaning duck wings and chickens for fly feathers and rooting around for gear in Ruel Stayner's notoriously cluttered store.
"It was quite a place," Daniel Dane said with a chuckle. "(Stayner) didn't know what he had and nobody else did either."
According to Dane, Ruel Stayner Sporting Goods in Twin Falls was the epitome of the good old days, from the oldtimers trading stories about big catches, to the informal way Ruel ran his establishment.
"Everything was done on a paper bag," Dane said. "You'd bring everything up to the counter, he'd write you up on a paper bag."
Decades after working for Stayner, an Idaho fly-fishing legend, in Twin Falls, Dane and his wife Trudy are running their own shop, Idaho Troutfitters, downtown. The store opened June 17.
According to Dane, Idaho Troutfitters provides something Twin Falls needs.
"This town has needed a fly shop for a long time," he said. Dane would know, having owned and operated a fly shop — Littlewood Troutfitters — on Main Street back in the 1990s.
Dane said if it hadn't been for the fly-fishermen at Stayner's, and the mentoring of fly-fishing stalwarts like Warren Schoth, he'd have never opened his own store.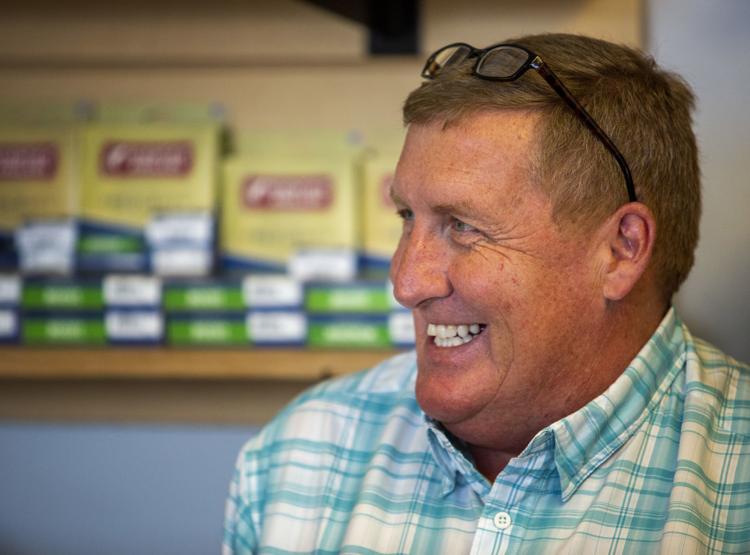 "The old boys that hung out there were just great," Dane said. "They made the shop, those old farts, sitting around, drinking coffee, lying to each other all day. God, if they fished as much as they talked about (fishing) they'd have never been in that shop."
Hanging around the oldtimers instilled in Dane a deep love of fly-fishing. When he started his first fly-fishing shop in the '90s, he had no competition. Six months after his ribbon cutting, three other fly shops had popped up. Dane explained that there wasn't enough business for all of them, and when the first shop went under and sold its inventory at rock bottom prices, the remaining operations didn't have a chance.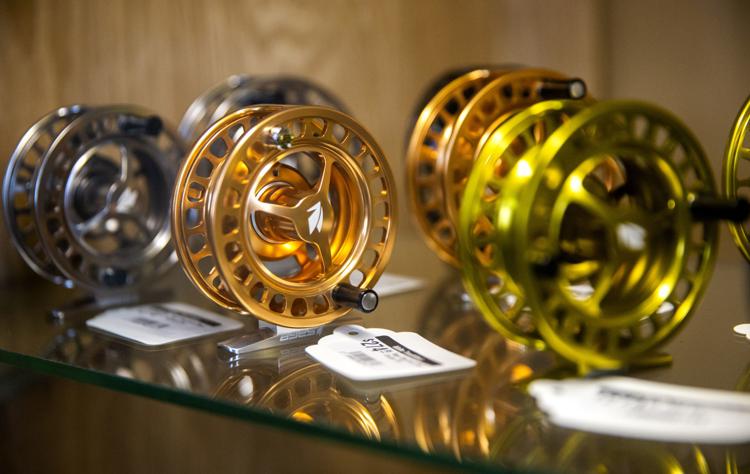 Even though his first go around only lasted a few years, Dane said he was never in it for the money. He worked as a bartender during the nights in those days, and barely broke even at his shop. But his shop was a little paradise, smelling of mothballs and Borax soap.
"It's something I just enjoy," he said. "Not making any money I still enjoyed going there."
Dane noted that the sport has changed over the years. Today, synthetic materials are everywhere, and younger fly-fishermen have a more minimalistic, lightweight approach.
In addition to running an all-around good fly shop, Daniel and Trudy have one special goal.
"We want women," Trudy Dane said.
The couple said Idaho Troutfitters has many experienced customers, but everyone's eager to help out rookies, especially women. No one should feel intimidated to start out, they explained.
"Nobody was born a beautiful caster," Daniel Dane said. "There's nobody that's ever perfected (fly-fishing) and nobody that's even come close."
Dane hopes to encourage first timers. Not everyone will fall in love with the sport, but some might get hooked just like Dane did. He said fly-fishermen have one moment when they fall in love.
"You have that one cast, that one fish, that one moment," he said. "Whatever it is, it keeps you going through the (times) where there was hail, lightning, your buddy doesn't show up on time, you break your fly rod. It's that one."
The business news you need
With a weekly newsletter looking back at local history.