TWIN FALLS — Jacob Caval knows fear. Growing up Jewish in communist Romania, persecution was a constant in his life. When he was a young child, the police killed his father.
"My life, I live in fear," Caval said. "The country I'm coming from, I was scared all the time."
He's no stranger to feeling unsafe. He's also no stranger to building things. He's been in construction since he was 13, back in Romania.
"My first year working was just for food, not money," he said.
After immigrating to Idaho in the late 1980s, Caval continued working in construction. He worked on homes in Sun Valley and Jackson Hole, for billionaires and famous folks, like Tom Hanks.
Now, Caval has decided to enter the safety business.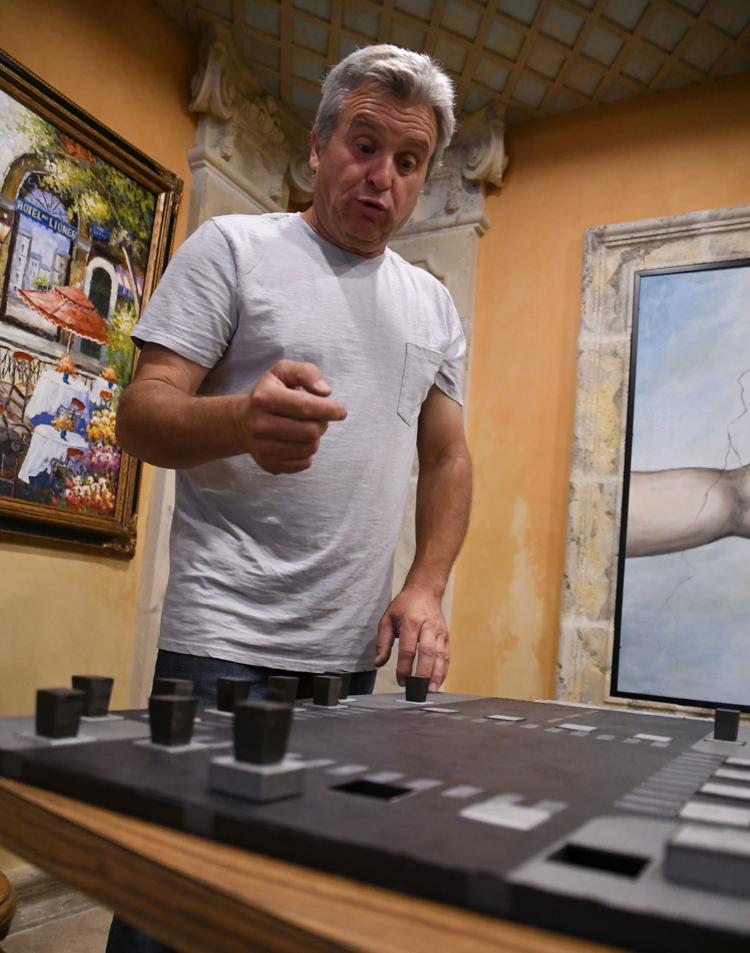 His plan is to sell security barriers, but he doesn't want them to be mere blocks of concrete. His structures make use of his practiced eye and taste for ancient Roman styles. They can be tailored to the aesthetics of any given location.
He pictures them in city squares, blending in seamlessly with historic architecture — he doesn't want his barriers to mar beautiful places.
"This is art — security and art together," he said.
The barrier's core is like concrete, but unusually tough. That core sits upon a metal frame. A good portion of the structure rests underground, and the above-ground portion is about 4 feet tall. He says many of them will resemble giant flowerpots.
Another aspect that will make his structures stand out is the material around the concrete, which can be any color. Caval has one patent for his ArmourStone coloring technique, one pending for coloring an undulating surface, and another pending for the barrier as a whole.
Caval's colors are replicable; they are not destroyed by setting concrete.
Two years ago, when working on flowerpots for his daughter, the security barrier idea came to Caval's mind. He said he'd been watching bombings and shootings on TV for years, and he wanted to do his part to limit their damage.
"I believe this will save lives," he said.
Holding up under fire
The idea of security barriers isn't new. Public bollards — thick poles that block cars — are common; they don't inhibit cyclists or pedestrians. Jersey barriers — hip-high, 10-foot long concrete blocks that often line roads under construction with thick bases that narrow into thin tops — are also put in place for security reasons.
Bollards are useless if someone wants protection from gunfire, Caval said. Jersey barriers can make an area seem as if it's under construction, and generally unfriendly, akin to a militarized zone. In Caval's opinion, when the security measures are that obvious, people tend to feel unsafe.
Caval believes his security barriers would be ideal for places such as Las Vegas, where large crowds can be left defenseless in the face of an active shooter. His ArmourStone security barriers would allow people to take shelter. They would also provide law enforcement a secure place to fire back from.
The ArmourStone barrier has already held up well under an important test. It withstood nearly 1000 rounds of fire from the Twin Falls SWAT team — in fact, less than half of the barrier had been eaten away after the assault.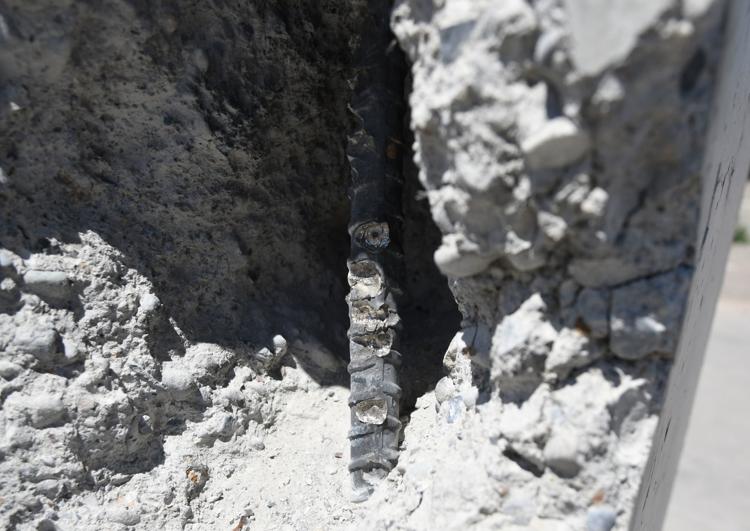 "We weren't able to penetrate it," Twin Falls Chief Deputy Don Newman said. "It definitely affords cover."
The barriers aren't fixed into the ground once installed. Instead, they are removable if needed, although they weigh 3.5 tons.
Newman said that he appreciates Caval's efforts.
"I think Jake's heart's in the right place," he said. "I think his sole mission in life is to make people safe."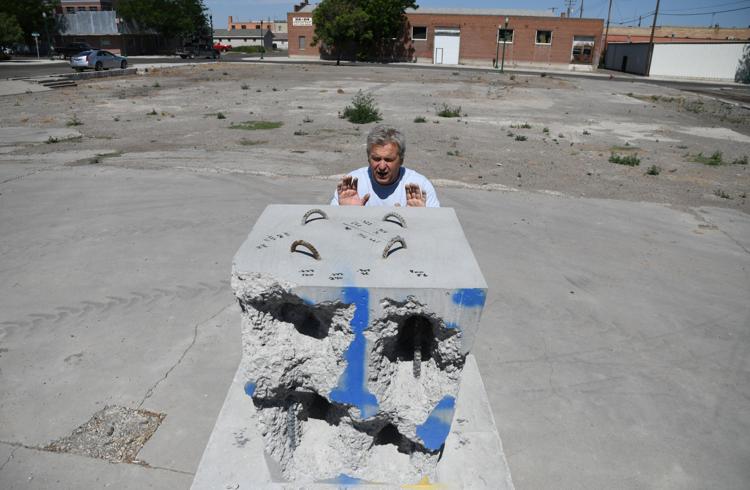 Barrier barriers
There are a few obstacles for Caval as he tries to get his product to market. For one, he can't start selling the barrier in retail stores — he is selling his product to governmental agencies, and primarily needs to pitch it to military departments.
Caval has been working with government agencies for months. He's talked with SWAT team leaders, the Federal Emergency Management Agency and the U.S. State Department.
Another challenge is that his product requires intensive testing. He's already done computer-simulated testing, which shows his barrier can stop a semi-trailer truck heading toward a crowd at 50 mph, in its tracks.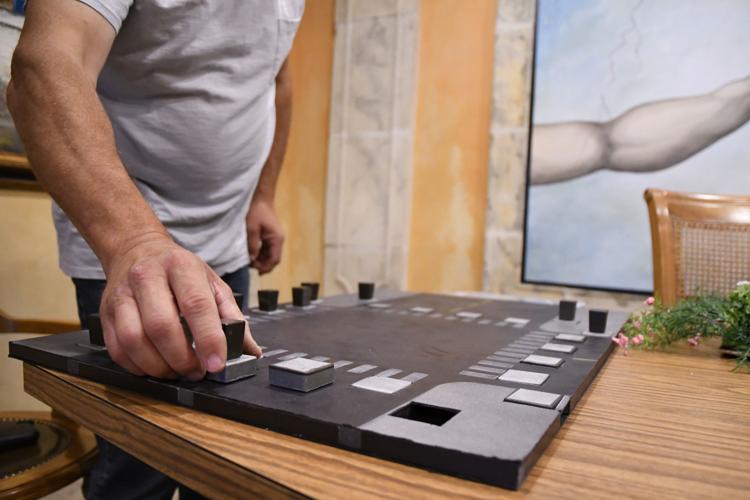 But because the whole point of the barrier is safety, Caval would need to pay $55,000 out-of-pocket to run it through the real-life testing ringer. He says he doesn't have those funds right now, so he's trying to convince some sort of law enforcement entity or government agency to test it for him.
Once he is able to actually begin selling the product, he hopes to achieve annual sales of $6.5 million (he plans on selling each barrier for $6,000) and employ 20 people in Twin Falls.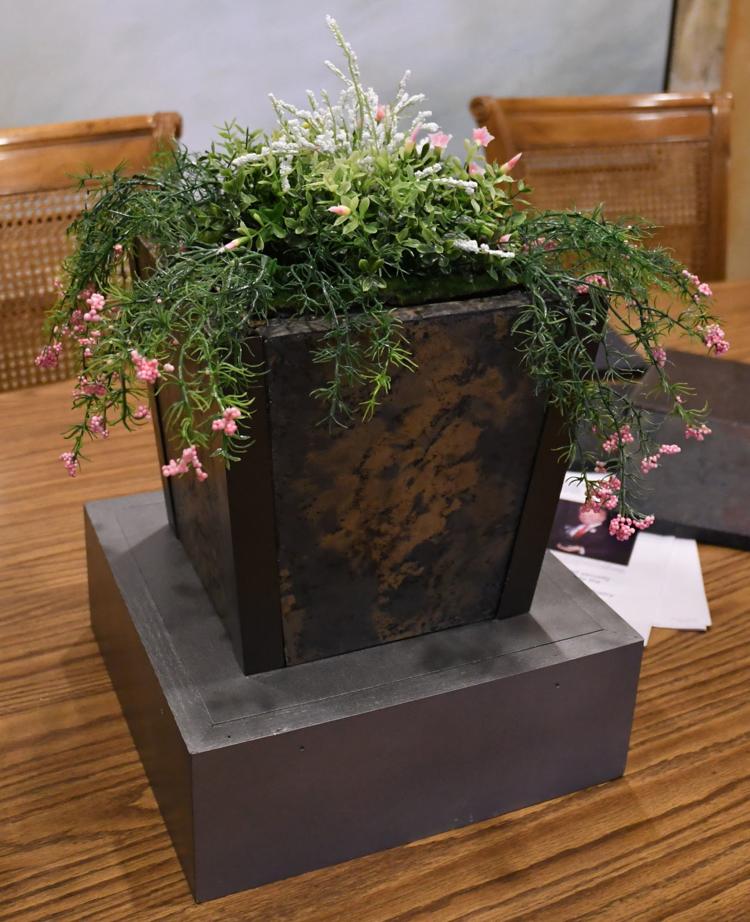 Caval says he is tired of mass shootings and bombings, and sick of people driving their cars into people deliberately. He wants to help solve the terrorism problem, and it's important to keep public spaces free of fear in order to do that.
"What is the message for the people who come into the U.S.," Caval said, "and they see the White House with Jersey barriers around it? What do they believe? What do they say?"
The business news you need
With a weekly newsletter looking back at local history.