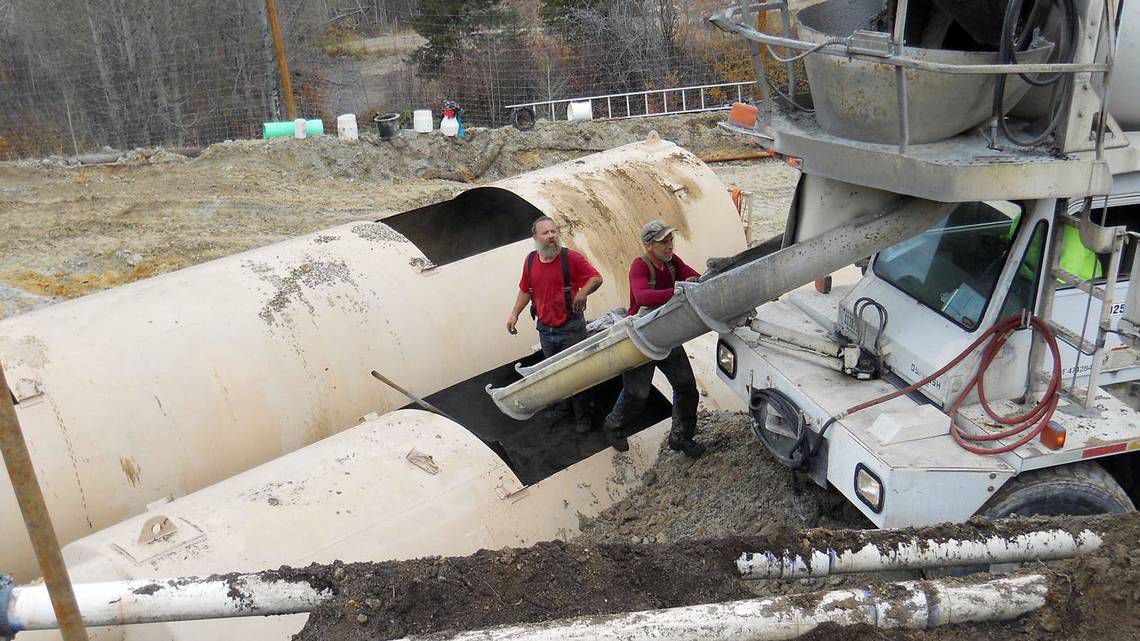 BOISE — A gold mining company pitched a new idea to an Idaho federal judge on how it wanted to pay a quarter-million-dollar, court-ordered penalty for environmental violations.
Canada-based Atlanta Gold Inc. told Chief U.S. Magistrate Judge Ronald E. Bush it planned to raise the money through a cryptocurrency sale.
Cryptocurrencies are coins or tokens that only exist electronically, and whose creation and transactions are protected through digital encryption. Bitcoin is the most famous example.
Atlanta Gold's plan would involve a new cryptocurrency called Four Nine Gold. The company gave Bush a white paper outlining how the new currency's sale would work. Atlanta Gold then asked the judge to extend its penalty payment deadline from Aug. 30 to Dec. 31 so it could conduct the coin sale.
The judge was not swayed.
"The white paper details numerous risks associated with purchasing the Four Nine Gold tokens and it indicated that residents of China, Japan, South Korea and the United States are not eligible to purchase tokens," Bush wrote.
"The Court cannot, and does not, take any confidence from the information" Atlanta Gold provided, Bush continued.
The judge ordered Atlanta Gold to pay the $251,000 by Sept. 14, "one day short of a full year since the Court's decision was issued."
"No comment," said Atlanta Gold's Boise attorney, Michelle Points, on if Atlanta Gold will meet the Sept. 14. deadline.
The company has been exploring gold deposits in the mountains around the historic mining town of Atlanta for more than 30 years.
In 2011, two environmental groups, the Idaho Conservation League and Northwest Environmental Defense Center, sued Atlanta Gold in Boise federal court, accusing the company of violating clean water laws and failing to reduce the levels of pollutants flowing into Montezuma Creek, a tributary of the Middle Fork of the Boise River.
U.S. District Judge Mikel Williams in 2012 found the mining company at fault. He ordered Atlanta Gold to pay $2 million for repeated violations of the Clean Water Act, and to fix the problems or face additional financial penalties.
High spring runoff in 2014 sent uncontrolled releases of arsenic-laced water flowing out of an old mine tunnel at the Atlanta Gold mine project into Montezuma Creek.
In 2016, the court reopened the case because Atlanta Gold was not complying with the court's order. On Sept. 15, 2017, Bush fined Atlanta Gold $251,000 more for the violations.