BURLEY — Even on a 100-degree day, workers on the warehouse floor can see clouds of their own breath. They can smell french fries, too, as they walk between royal blue steel beams and boxes upon boxes of frozen fries and appetizers.
NewCold, a cold storage warehouse that primarily stores frozen potato products, had its grand opening Sept. 30 in Burley. The facility began operations in May.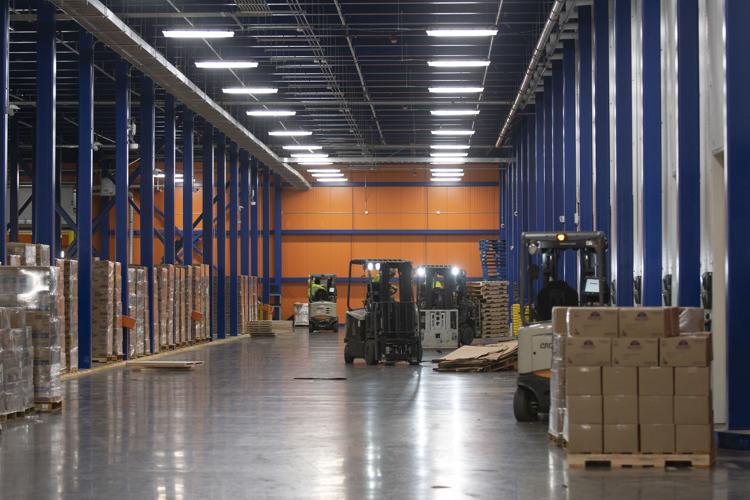 The Dutch company built the massive, 90,000-pallet storage space primarily to handle McCain Food's recent $200 million expansion. But NewCold doesn't exclusively house McCain potato and appetizer products.
NewCold isn't a traditional warehouse. Because NewCold relies so heavily on automation, many of the company's employees spend their time in front of computers, albeit with neon coats draped over their chairs.
Automation makes cold storage more economical, NewCold Director of Business Development Jonas Swarttouw. For one, automation can dramatically decrease the building's footprint.
"If you (run a cold storage facility) in the conventional way with forklifts you have to imagine that you have to create aisles that are so wide that the forklifts can drive there," Swarttouw said.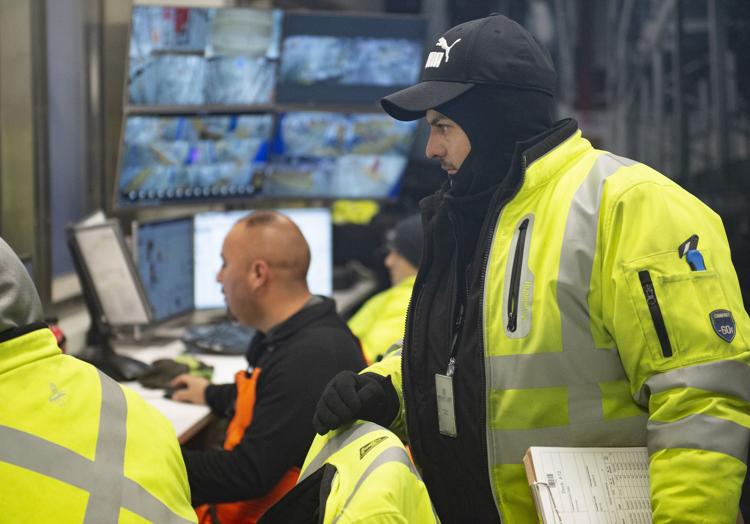 Those aisles add up, but NewCold can cut down on aisles and forklifts by using cranes. Swarttouw said a conventional cold storage building would need to be four times bigger in order to hold the same amount of food.
A smaller building decreases electric costs as well, by about 60%. NewCold can operate its Burley building on 750 homes worth of energy.
Construction matters, too. NewCold is unimaginatively shaped — it looks like a 140-foot-high white brick — which reduces the surface area of the roof and floor and make it easier to keep the place frigid.
Handling freezing cold needs
NewCold comes to the Magic Valley during a time of significant economic growth. A handful of food processors have announced multi-million dollar expansions this year, and south-central Idaho continues to produce huge amounts of food.
Swarttouw said that as supply chains become longer and companies like McCain grow, automation can help keep business manageable. Ramping up the scale of cold storage buildings just makes financial sense because it's more efficient.
You have free articles remaining.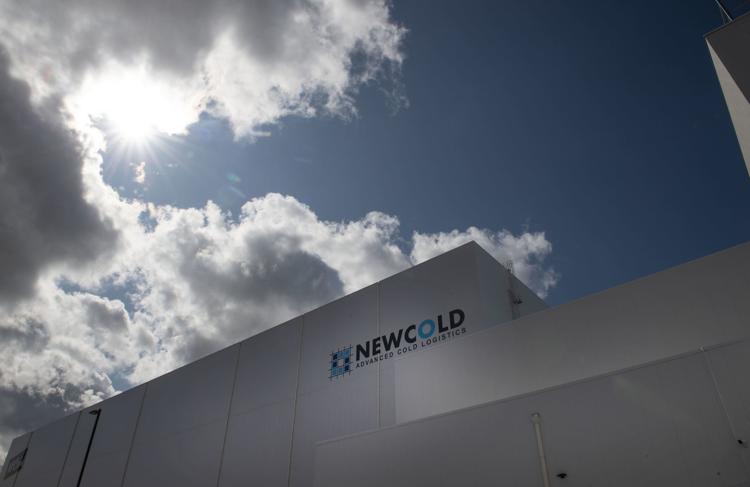 Automation also makes sense because finding labor is a challenge. It's hard to hire people willing to work in -5 degree temperatures, so using highly efficient packaging, loading and unloading techniques saves money. It's quicker to move pallets with cranes and on conveyor belts than by hand.
Growing the cluster
Food processing is on the rise in the Magic Valley. Businesses such as NewCold bring new jobs — NewCold has about 75 workers, and that number's expected to rise — and add value to products that in the past might have been shipped out of state for processing.
NewCold's jobs require more skill than traditional warehousing jobs, and almost all of the workers are locals.
"Pretty much every single one of my employees is an Idaho native from the Mini-Cassia area," NewCold Site Manager Derek Bedke said.
NewCold could employee more than 100 Mini-Cassia residents in the future. The company built the facility with expansion in mind — NewCold owns an empty lot right next to their warehouse. Refrigeration, rather than freezing, could be next. That would open up NewCold to more dairy product storage in addition to the butter it stores now.
Swarttouw and Bedke expect the Magic Valley to keep growing. More technological advancement and more business generates more of the same.
"It's got a gravitational pull," Bedke said.
Swarttouw explained that similar businesses like to open up shop near each other because they require similar services.
"This is the typical example for cluster," he said. "You're creating here many different food companies who all lean on the same type of supporting companies."
"It's become sort of a bit of a self-fulfilling prophecy that this area will be growing further."