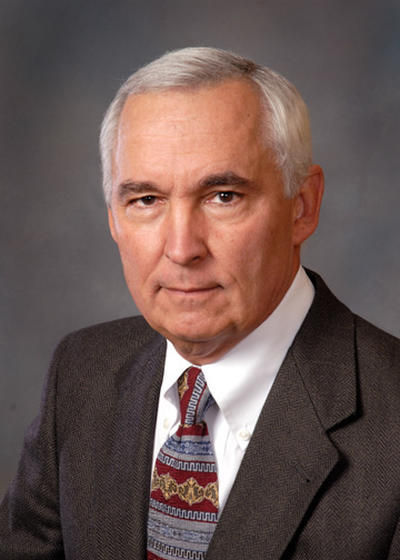 POCATELLO • Statistically it has been proven that greater education opportunities translate to higher income opportunities and, believe it or not, this also holds true in the farming industry.
Area farmers and other participants had the opportunity to take advantage of some world-class education Tuesday in Pocatello during the Intermountain AgTech Conference, and that education should pay off for attendees this year as the local economy heads into what economists predict will be a less than stellar year.
"No matter how smart you are, you should know what you don't know," Danny Klinefelter said. "Everyone will have areas they just don't know – that's called ignorance, not stupidity. You just don't know you don't know it, so put together a peer group of people who know more than you and your operation will benefit."
Klinefelter, an Extension economist at Texas A&M, was just one of the speakers brought in by Post Register Publisher Roger Plothow, and suggested by representatives from the Idaho Department of Agriculture, the Idaho United Dairymen association, the University of Idaho, the Bank of Commerce and many others. Additional speakers included Robert Blair, author of the Unmanned Farmer blog and a drone technology promoter; software guru Adam Litle; and Jeff Manning, creator of the "Got Milk?" campaign.
Throughout the conference, information presented was aimed at helping the farming industry become stronger.
"Running a profitable farm business is hard work," Litle said. "Farmers need the right tools to succeed in today's economy as farming is rapidly consolidating and professionalizing. No matter what type of operation we are running, we're not all that different."
Manning showed some funny clips from the successful "Got Milk?" advertising campaign and suggested that in order to get something different, farmers need to both change their behavior, but also change the way they look at things.
"Concentrate on improvement in small increments," Manning said. "Simple is powerful. Look for partners who benefit when you succeed for successful alliances."
Blair echoed this sentiment.
"We have to start partnering with non ag companies to solve agricultural problems, we have to start looking for global solutions to current problems including the labor issue," Blair said. "For every kid entering a university to study in an agricultural field there are four jobs waiting. Ag has always leaned on technology to make up for the manpower deficit."
He said that the average age of farmers nowadays is 59 and they either don't adapt well to technology or they don't want to invest the money to afford it, figuring they will be retiring before it pays off. He said that isn't true, and had the numbers to prove it.
Using drone and unmanned aerial vehicles technology he was able to produce 105 bushels of barley in a drought year on a dry farm.
"Drones help make better management decisions," he said. "I can fly over my entire field to see what is happening and get feedback from infrared technology about what is really happening in my fields. With great knowledge, I can then make better decisions."
Many participants expressed their interest in attending a similar event next year as the information was invaluable. As Blair stated, if farmers continue to ask questions they will get better answers, especially using new technology.
"Be proactive, get more information," he said. "Ask yourself these questions: What problems are we trying to solve and what technology do we have to help us?"
"No matter how smart you are, you should know what you don't know. Everyone will have areas they just don't know — that's called ignorance, not stupidity." Danny Klinefelter, professor and Extension economist at Texas A&M
"No matter how smart you are, you should know what you don't know. Everyone will have areas they just don't know — that's called ignorance, not stupidity."

Danny Klinefelter, professor and Extension economist at Texas A&M