RUPERT — While many Mini-Cassia farmers are busy incubating their potato and sugar beet crops, a Rupert couple is immersed in a fragrant lavender harvest at Ketchum Hollow Lavender.
After retirement, Carla and Chris Ketchum started looking for a business and their half-acre-plot of sandy soil was a perfect fit for growing lavender.
Lavender plants are an aromatic evergreen shrub of the mint family that has been used for centuries as a soothing fragrance and as a medicine.
"Working here is big time aroma therapy," Carla Ketchum said, as she put bundles of the purple buds into a decorative bag for a customer on Friday.
According to WebMD, the fragrance and oils are used to alleviate anxiety, restlessness insomnia and for headaches and pain.
The couple went to Washington and spoke with a lavender expert before deciding which types of lavender plants to purchase for their business.
They are currently in their fifth season growing three kinds: Grosso, which is great for drying; a culinary bud used as an herb and in cooking; and Hidcote Giant, known for its strong fragrance and long stems.
"I'm here just for fun," customer Cathy Lind said as she purchased all three kinds of the lavender after cutting the sprigs herself with a pair of shears from the bounty neatly labeled by type in the field.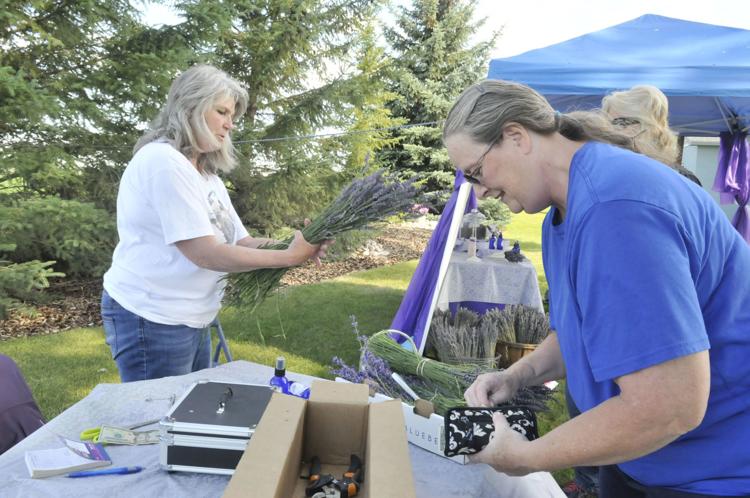 During harvest time, which runs for about six week and officially ends July 21, the business allows customers to cut and bundle the lavender in the field before taking it to the canopy perched on the couple's rural lawn, where they pay.
"During harvest we go really hard and we're up just after daylight," Ketchum said.
Each plant can produce up to 14 bundles of lavender, but the average runs about seven to eight bundles.
Ketchum Hollow Lavender also has displays of products made with lavender, including Country Chic Soaps, made by their daughter, Jaime Huettig, of Rupert, and a laundry detergent.
You have free articles remaining.
There is also an offering of ideas for cooking and decoration.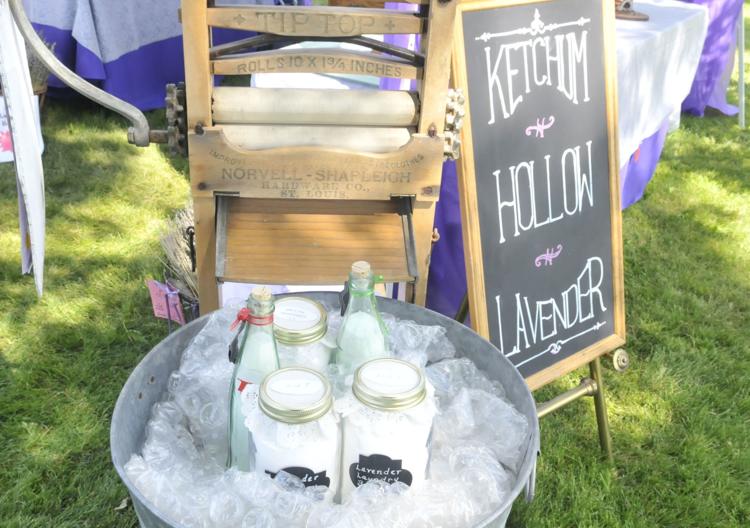 "The best part for me really is meeting all of the people," Ketchum said.
When Alex Sparks saw a sign for the you-pick lavender harvest, she couldn't wait to go.
In the military, she was stationed in Italy where there were similar lavender picking events.
"Lavender is an amazing plant with many uses," Sparks said. She was cutting some culinary bud and other lavender to make sachets and essential oil.
Costs are $2 for a culinary bundle and $5 a bundle for the other two kinds.
The plants, Ketchum said, last from four to 10 years before they have to be replanted. Each fall they are cut back and the next year they grow even bushier.
Much of the lavender grown on the farm is dried and sold on Amazon by a wholesaler, she said.
Even their horse Pepper agrees that the plant has appeal, she said.
"She stuck her nose in the drying barn and we couldn't get her away from it," Ketchum said.
Ketchum Hollow Lavender U-Pick harvest, 25 N. 150 W., Rupert, 8 a.m.—noon every day through July 21.