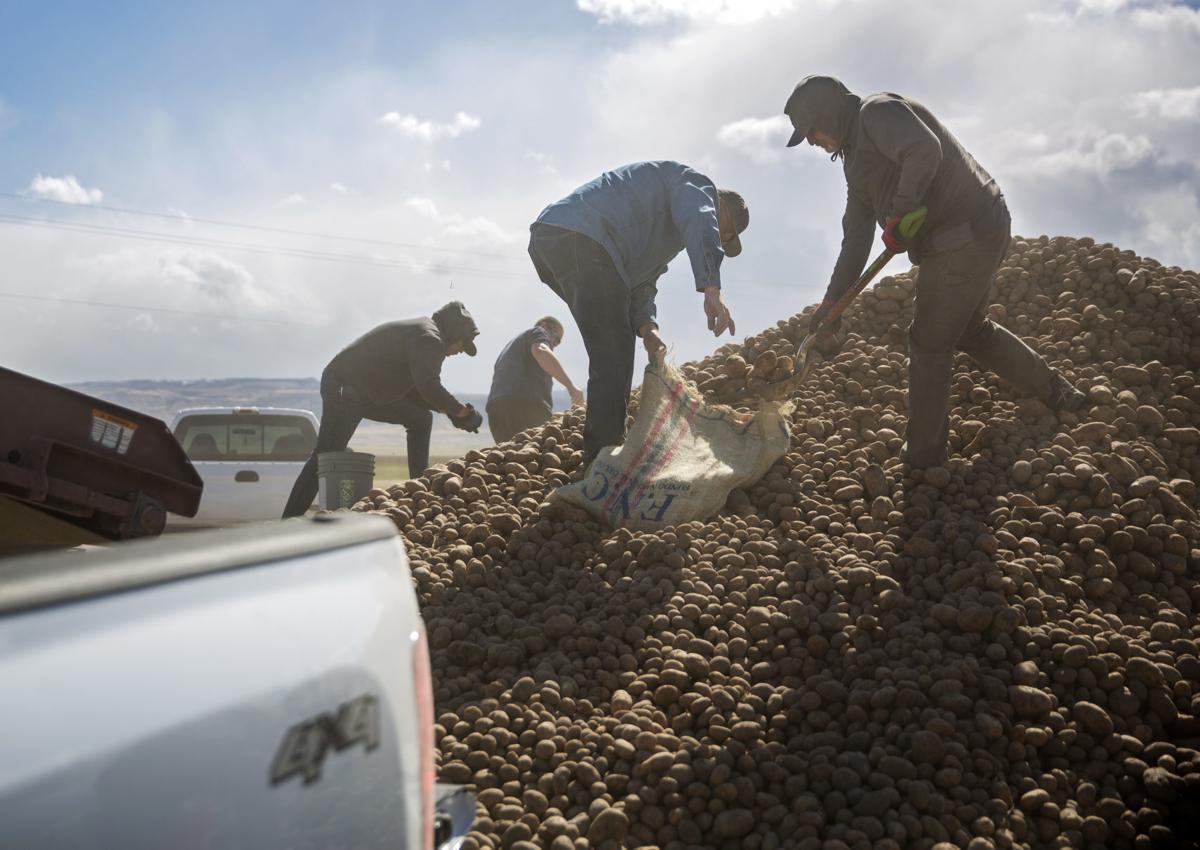 OAKLEY — The people kept coming all day long. When someone got to the field, they backed their vehicle to the pile and began clambering up the half-million-pound mountain of potatoes. A little girl stood at the top of the hill, filling her bucket with spuds.
Most people who came to the potato pile this week had their faces covered in masks for the coronavirus and sunglasses for the whipping winds and dust. They shoveled potatoes into sacks and bins and truck beds. Then they drove home, bringing food to their friends and families.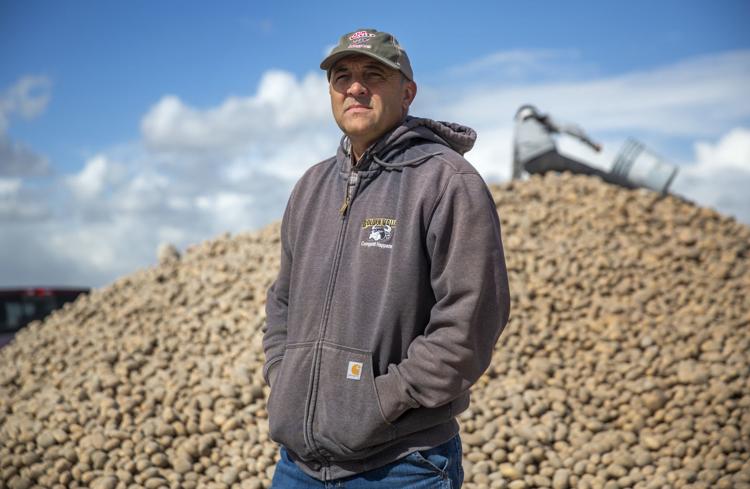 For Oakley potato farmer Ryan Cranney, it felt good to donate food in the midst of the COVID-19 pandemic. He said people took away most of the 500,000-pound pile in just a few days this week.
"I know that people are suffering all over southern Idaho, economically," Cranney said. "I wanted a way that we could at least give something."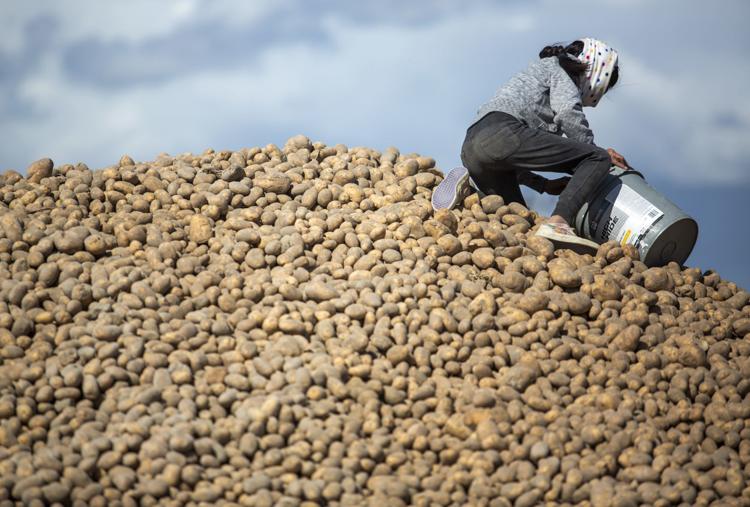 Cranney was able to donate potatoes because he and some other Magic Valley farmers have had to start dumping them on the ground or using them for cattle feed. They have nowhere to sell their spuds.
With restaurant sales down by about 80%, demand has fallen off a cliff for french fries and high-end baked potatoes. Magic Valley potato processors' warehouses are full of unsold products, so there's no reason for them to keep taking on more spuds.
"Nothing like this has ever happened," said Ben Eborn, an agricultural economist at the University of Idaho Extension. Farmers have sometimes had to dump spuds in the past, but not on this scale.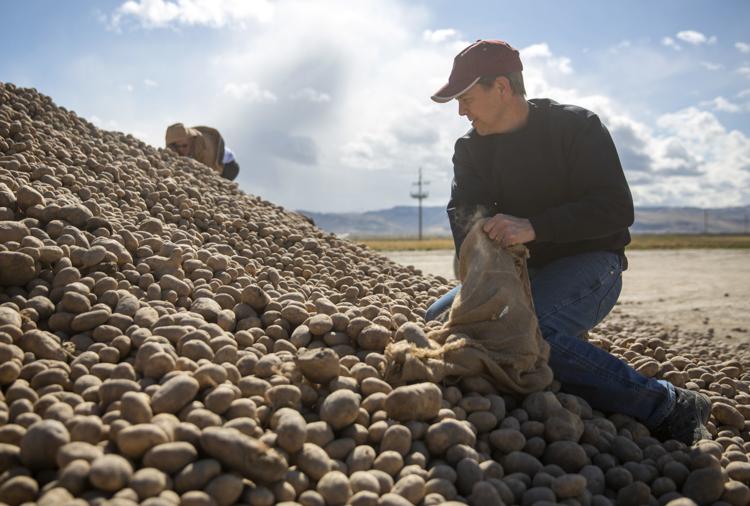 The problem really isn't the price though, Idaho Potato Commission Chairman Randy Hardy said. It's the sheer lack of demand.
"When you shut off restaurants, you shut off half our business," Hardy said. "It's strange to go from one of the best marketing years we've had in years to hardly selling anything."
Difficult domino effects
The coronavirus pandemic has hurt price or demand for nearly every major Magic Valley crop. The dairy industry was impacted first, with farmers having to pour milk down the drain because consumption of cheese, butter and cream has plummeted.
Now, many potato farmers and processors are getting hammered, too.
Eborn said that about half of Idaho potatoes end up as french fries. Most french fries are eaten at restaurants, not at home.
Potato farmers said one major Magic Valley potato processor closed a couple of weeks ago, and all of the area's processors have slashed production.
"It's affecting every grower that has a processor contract for sure," Burley potato farmer Rod Lake said, adding that the fresh potato market is being hurt as well.
Just because people have stopped getting their meals from restaurants doesn't necessarily mean they eat less. Retail sales of potatoes are up — you've probably gone into the grocery store at some point in the past month and been unable to buy spuds — but that uptick doesn't come close to making up for the loss of restaurant sales.
"People don't eat potatoes at home like they used to," Eborn said.
Even if the grocery store sales were enough to make up for restaurant losses, Magic Valley farmers probably couldn't take full advantage of them. The supply chain isn't set up to handle rapid transitions in potato delivery. Small 5 to 10-pound bags are selling well right now, but isn't really any way to capitalize on the shift in consumer habits.
"We're not set up to ship our entire crop in the state of Idaho in small bag potatoes," Cranney said.
The decrease in demand is likely to cause significant hardships for Magic Valley growers. Cranney said that he has to cut his acreage by 18% this year, and he knows growers that will have to cut production by half. Processors are telling their growers to make those cuts. That's probably going to mean massive drops in revenue for some farmers, who will still have to make payments.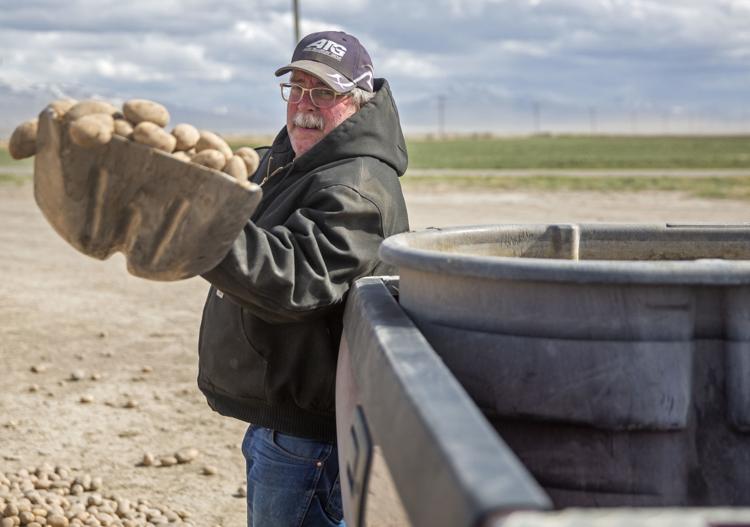 There are federal programs that can help, but most farmers and experts said they don't know exactly how much of a benefit that money will be. Hardy said that in his experience, most government payments come too late and "usually the damage is done, and it's not enough to make you whole."
Farmers and economists all said that the situation won't get better until restaurants reopen, and even when they reopen, it will likely take a while for people to feel comfortable eating in crowded places. Dining habits might be changed for years.
Because of that, it's hard to know how the pandemic will affect Magic Valley growers long-term.
"Time will tell," Cranney said. "It could be catastrophic, or we may squeak by ... It's going to be a challenge keeping our heads above water this year.
Potato farmers unable to sell all of their inventory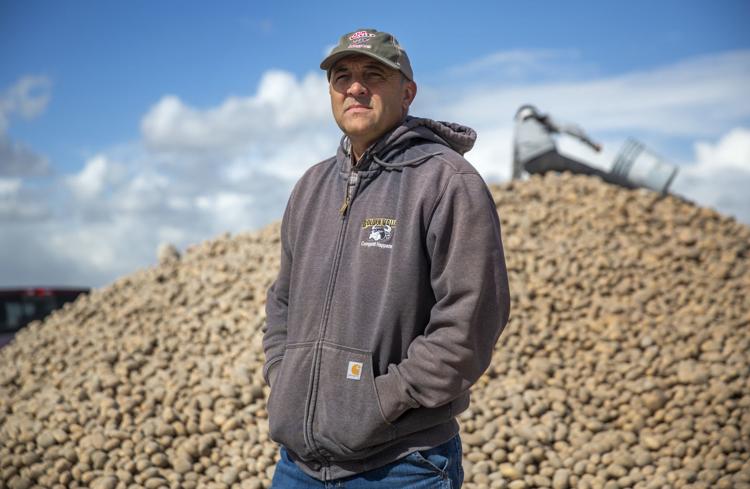 Potato farmers unable to sell all of their inventory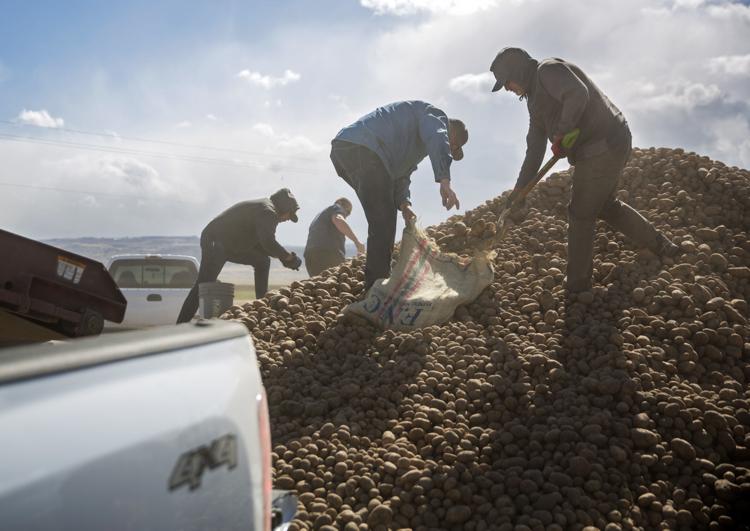 Potato farmers unable to sell all of their inventory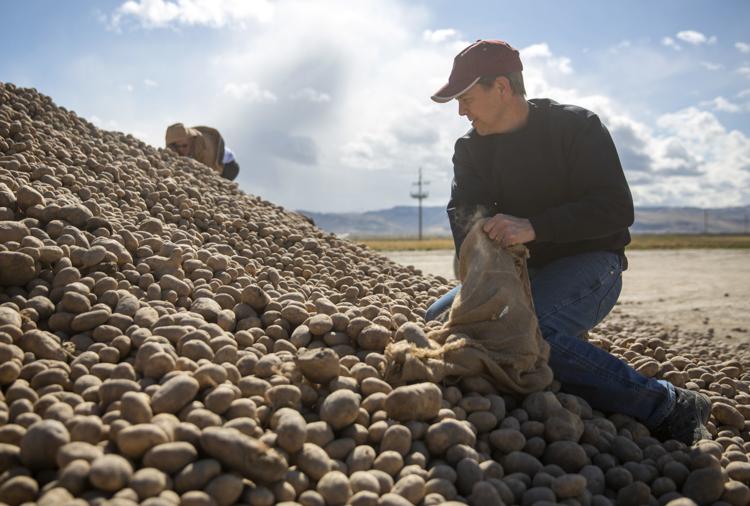 Potato farmers unable to sell all of their inventory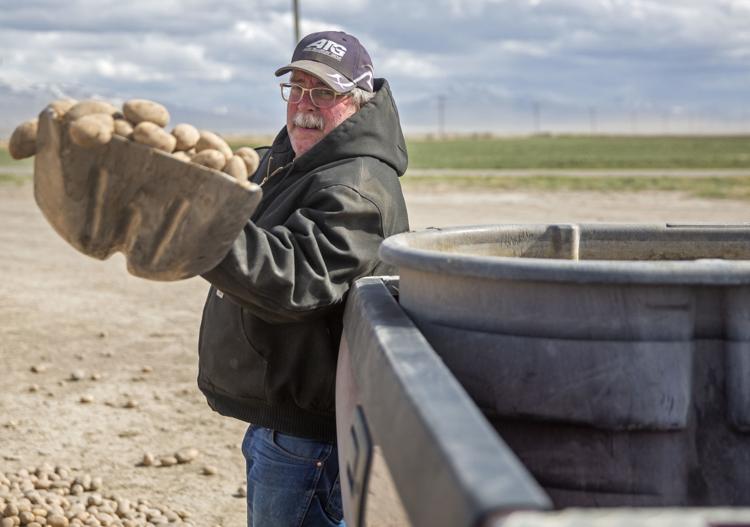 Potato farmers unable to sell all of their inventory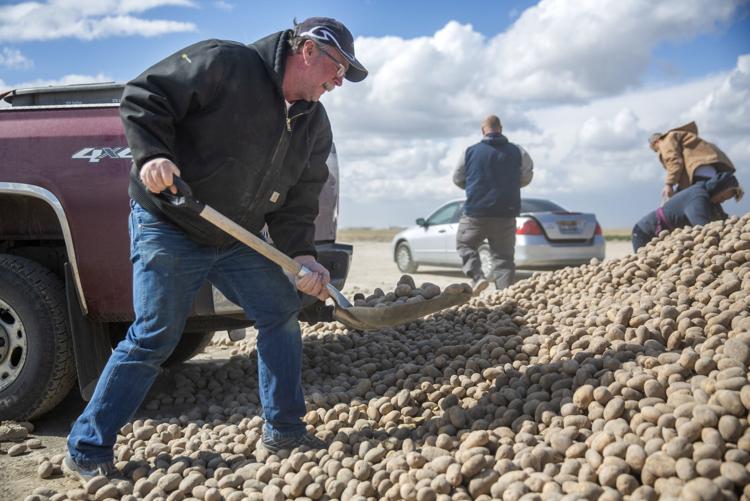 Potato farmers unable to sell all of their inventory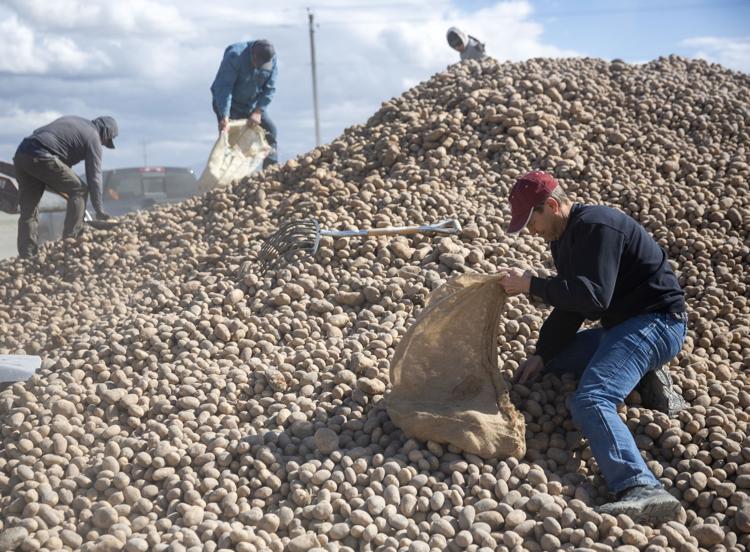 Potato farmers unable to sell all of their inventory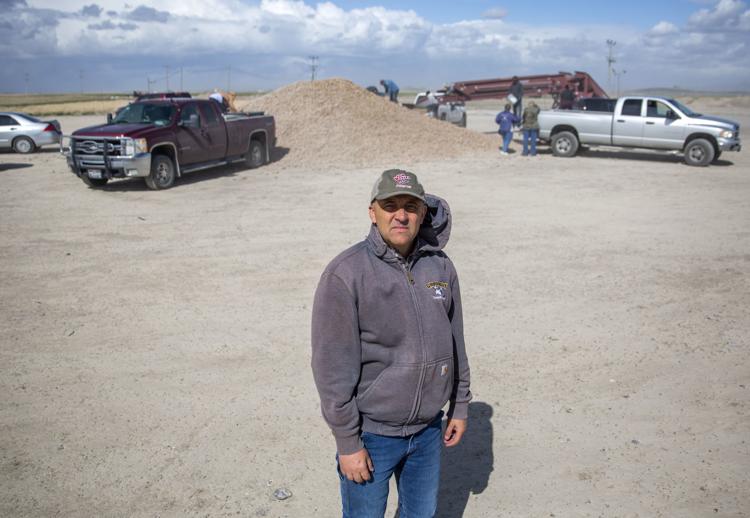 Potato farmers unable to sell all of their inventory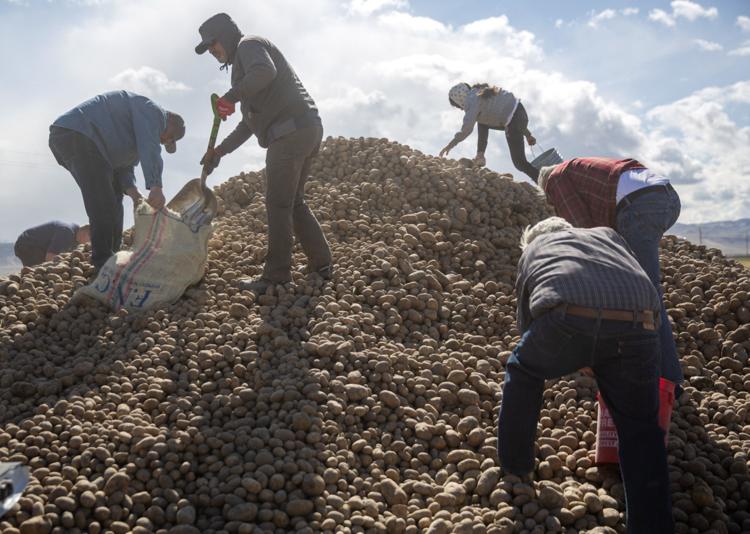 Potato farmers unable to sell all of their inventory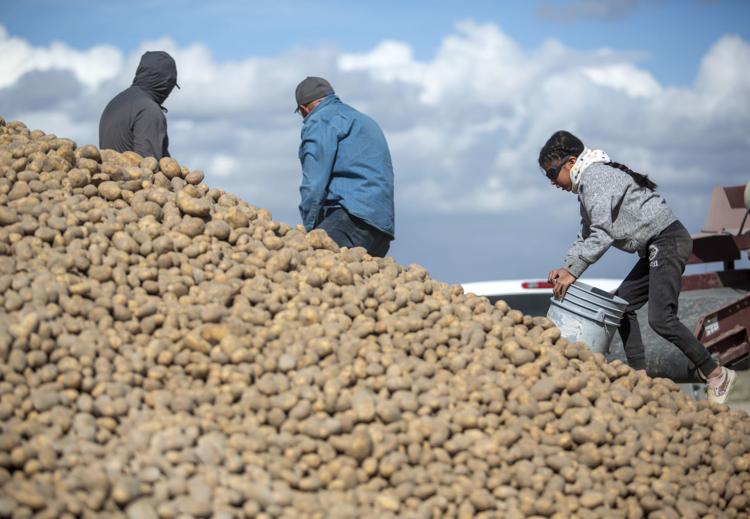 Potato farmers unable to sell all of their inventory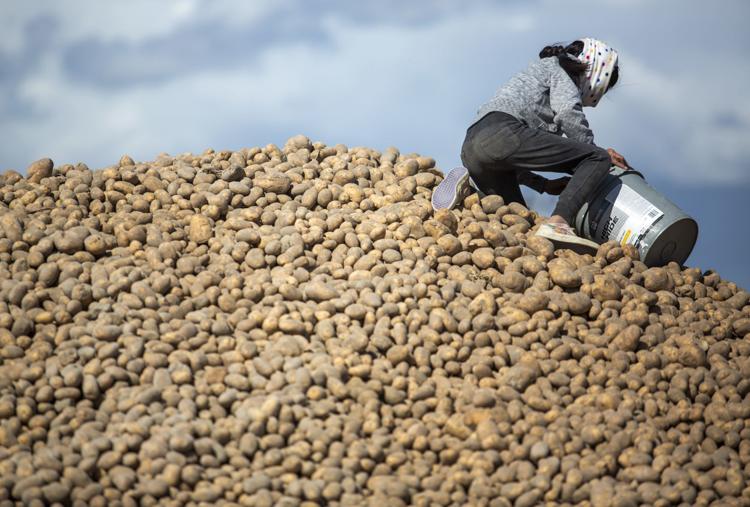 Potato farmers unable to sell all of their inventory