JEROME — Magic Valley barley growers officially have a new market.
Scoular held a ribbon cutting for its Jerome processing plant Tuesday. The plant will be making Emerge, a barley-based protein source for aquaculture and pet food. Production will start in January.
"The barley that will be used for this facility is a new market for growers and that is very important for those growers to expand acres," said Laura Wilder, executive director of the Idaho Barley Commission.
Idaho is the top barley producing state in the U.S., growing 37% of the nation's crop in 2021 despite tough drought conditions, Wilder said.
In addition to Emerge, the plant will be producing screenings and a concentrated glucose syrup, both used in the livestock industry.
"We use a natural process, that does not use any harsh chemicals or solvents, to fractionate barley grain," said JC Olson, Scoular program manager.
Larry Hollifield, a Twin Falls County barley farmer, attended the event because he is excited about the future.
"There is not a lot of downsides with this," Hollifield said. "Usually we are hesitant to try something new, but there are limited downsides."
He agrees with Wilder that the new plant will offer more options for selling barley. Traditionally, about 75% of Idaho's barley crop goes to malted barley, which is used to make beer. The Scoular plant will be able to use barley that may not meet the specifications for malting.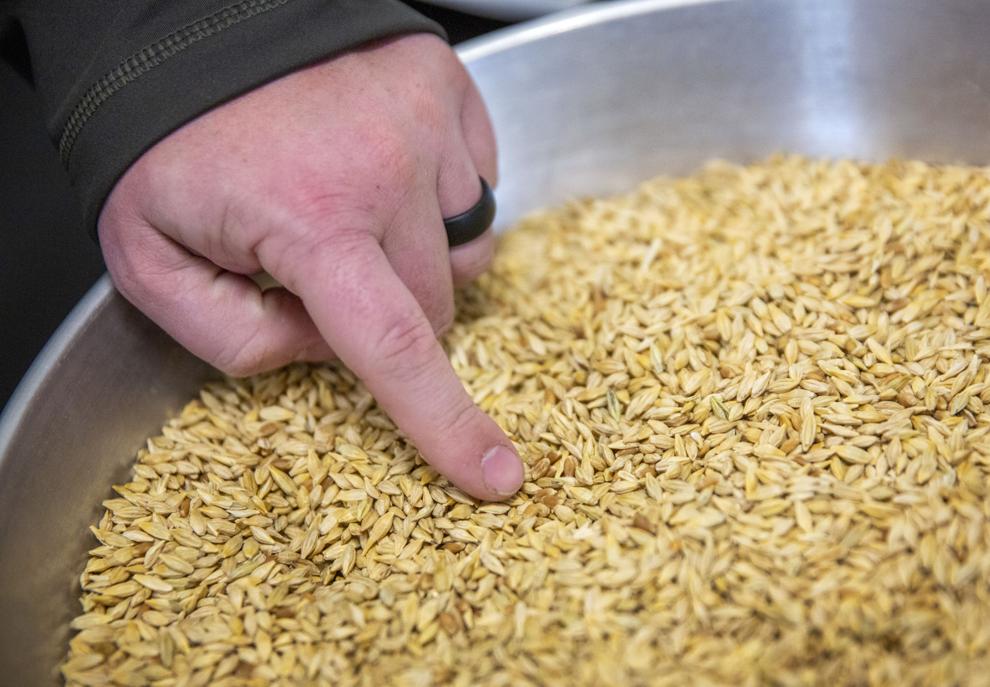 Now growers have another avenue in addition to the malt industry, he said.
Aquaculture is another thriving business in south-central Idaho that might use Emerge.
About 98% of Idaho's aquaculture production occurs within Twin Falls, Gooding and Jerome counties. There are at least 80 fish farms in the Magic Valley, according to the University of Idaho.
As a state, Idaho is the top producer of trout in the U.S., producing about 70% of the country's domestic trout.
Emerge has a high level of digestibility and will not change fish meat color or taste, according to Scoular.
Another benefit is improved water quality.
Fish farming can impact water quality, however, using a barley protein concentrate can help, Olson said. While it won't completely eliminate compounds that will end up in waterways such as the Snake River, it will cause a reduction.
"It's significant and quantifiable, and that's one more reason why the aquaculture industry is excited about this," he said.
The Times-News previously reported that Emerge is low in phosphorus, which can cause increased plant growth and lower oxygen concentrations that can stave aquatic life.
Scoular hopes to have the plant operational at least 340 days a year, with the help of 11 employees. Annually, the site has a processing capacity of 1.7 to 1.8 million bushels of barley.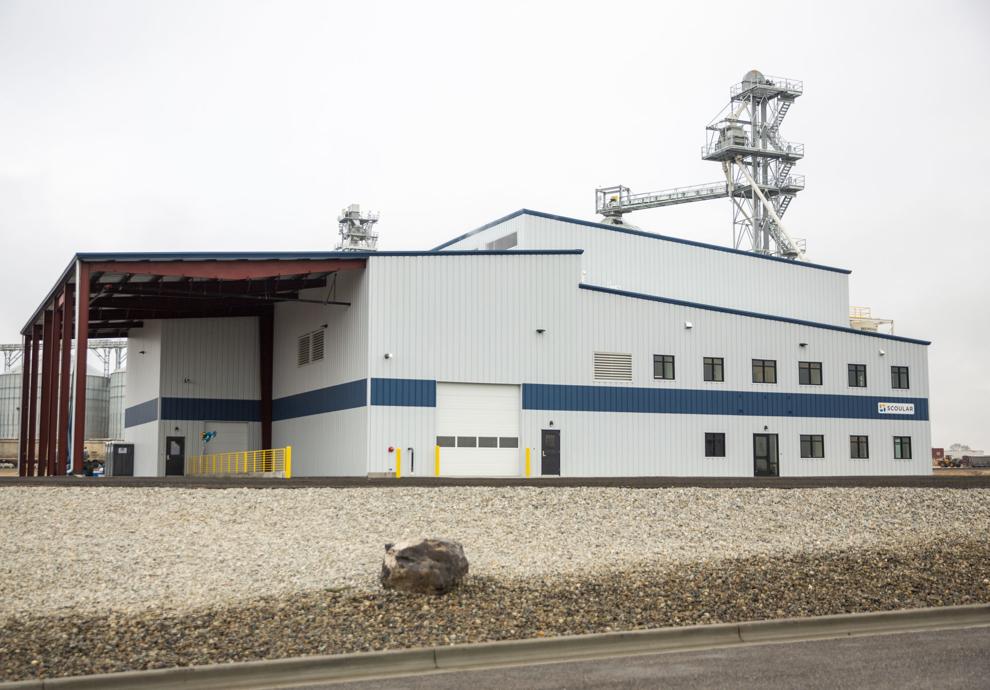 The idea for the barley protein source came from Montana Microbial Products LLC, based in Melrose, Montana. Olson contacted the co-owners after learning about their idea to create a barley protein concentrate.
"I learned about an innovative barley ingredient that was waiting for commercial opportunity to be produced and distributed," he said.
Scoular and Montana Microbial Products teamed up to produce the concentrate.
"We are here today after we reached the first of what we expect to be many future major milestones for this project," Olson said. "It all started with a lot of good old American elbow grease and an idea."