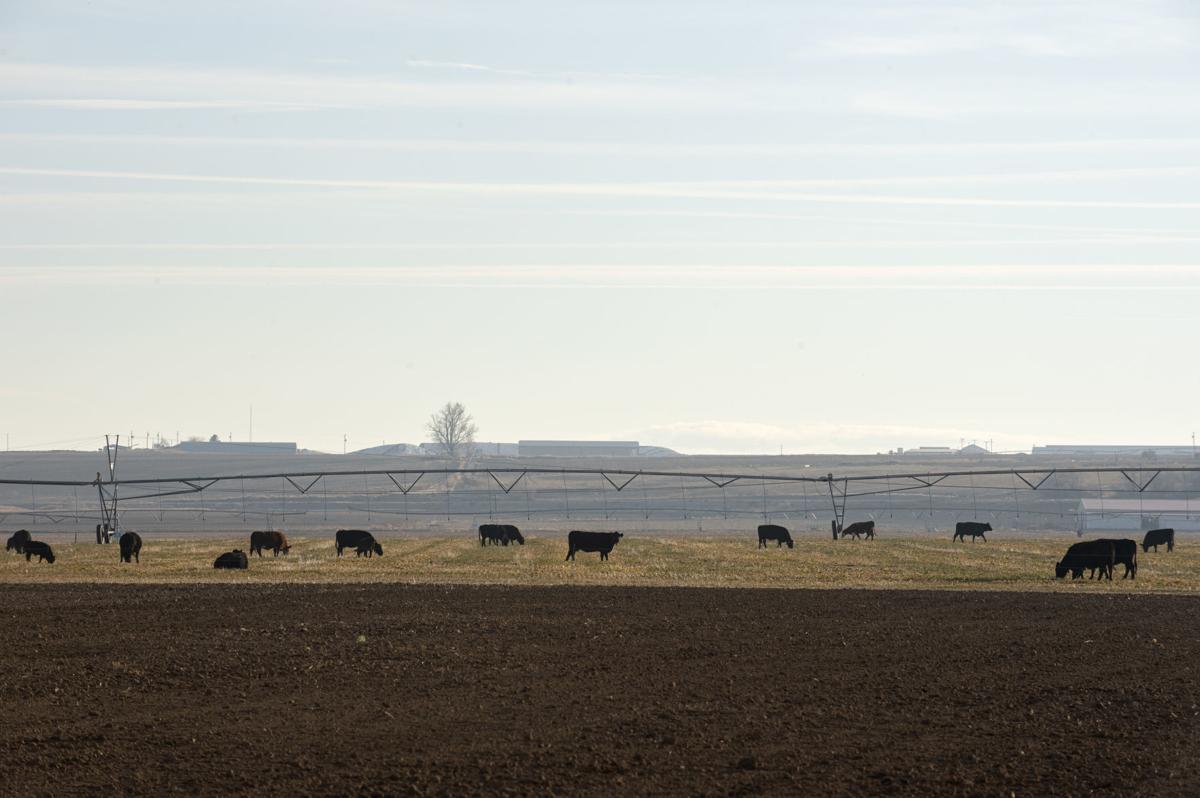 BUHL — No one in America grew irrigated wheat more efficiently than Rick Pearson this year.
The Buhl farmer won the National Association of Wheat Growers annual irrigated yield award with a 211.59 bush-per-acre average. For comparison, a typical soft white winter farmer might manage 150-160 bushels per acre.
Pearson didn't take credit for the record-setting wheat crop. He praised his farmland.
"This is really good ground," he said. "The oldtimers tell me that when they came through this valley, this farm had the highest sagebrush."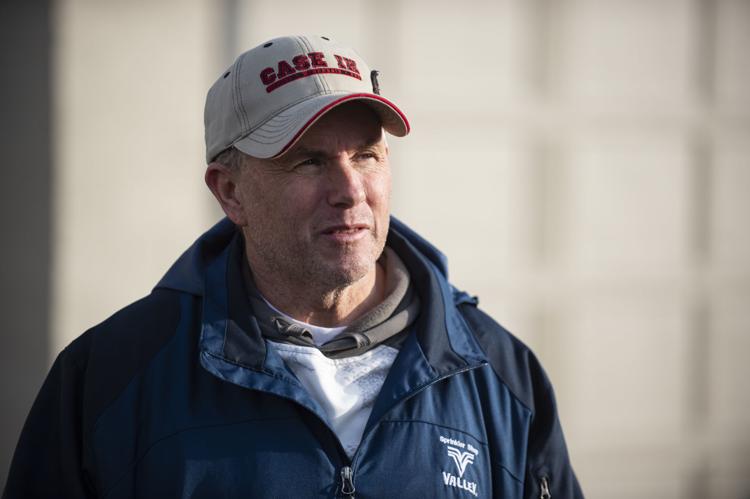 Idaho is a big wheat state. According to the U.S. Department of Agriculture, the Gem State ranked fifth in America in 2018 with 104 million bushels produced. Only North Dakota (363 million bushels), Kansas (277), Montana (198) and Washington (153) grew more.
Robin English is Pearson's seedsman. He said that weather conditions were a big reason Pearson was able to produce a whopping 211.59 bushels of wheat per acre.
"We had a lot of rain," English said. "Rain makes grain. ... Mother Nature was kind to us."
In addition to the good weather, English said the specific variety of wheat, Syngenta's SY Ovation, has been tremendous for growers.
"I think the biggest increases that you're seeing are coming with the new genetics," English said. "Ten years ago I'd say the winter wheat crop average was more like 140 bushels per acre. … We're easily averaging 10% more than that now."
Other than picking a good variety, having good weather and planting on rich land, Pearson said he doesn't think he did anything fancy to generate such a massive yield, although he did say the fields were hotter — more heavily fertilized — than normal.
Pearson said he couldn't really foresee the massive yield just by looking at the grain. He didn't know how good the crop was until his second day of harvesting.
"You don't know you have that good of grain until you get the combine out," Pearson said.
"The bin fills up just a little faster," English said with a grin.
For the contest, Pearson needed a minimum 3 acre-by-3 acre field. To ensure accuracy, Pearson measured the distance with a standard, 300-foot tape measure. When your yield tops 200 bushels per acre, you have to bring in a second load of grain to verify your numbers.
It wasn't just a small 3-acre patch of field that averaged 211 bushels per acre. Pearson had a 65-acre half pivot that averaged 191 bushels to the acre.
This grain won't directly end up in pasta or bread. Pearson's wheat is used for seed. English said the seeds from the massive yield are already in the ground, growing, all over the world.
The national award has only existed for four years. Pearson is only the second winner, after a Washington farmer took home the trophy three years in a row.
As the winner of the National Wheat Yield contest, Pearson earned a free trip to the Commodity Classic in San Antonio, which he will attend later this winter.
"It was a good year for cereals," English said. "It just all came together."
The business news you need
With a weekly newsletter looking back at local history.