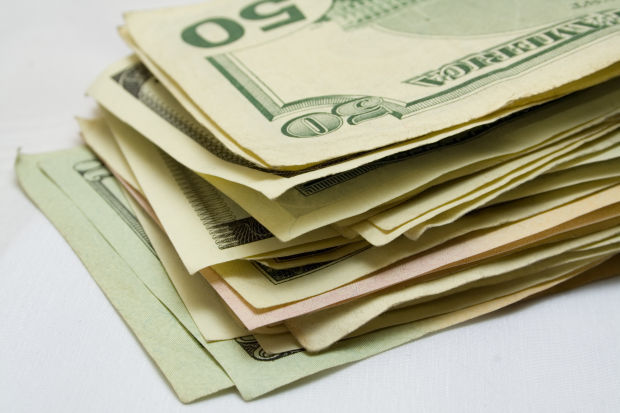 BURLEY — Two Idaho agricultural employers were fined and ordered to pay back wages after investigators found they violated multiple conditions of H-2A visas for temporary agricultural workers.
After separate investigations by the U.S. Department of Labor's Wage and Hour Division, the two employers combined paid $51,571 in penalties and back wages, which included $24,625 in wages to 19 employees for multiple violations and $26,946 in civil penalties.
The division found Forrest Arthur, a Paul sheepherder and agricultural grower and harvester, in violation of several H-2A visa program requirements.
Officials said Arthur failed to reimburse H-2A workers from Mexico and Peru for transportation expenses to and from their home countries, failed to meet required housing and transportation safety requirements and failed to pay the required rate to some workers.
"Investigations like these demonstrate the continued need for agricultural employers to understand and abide by the labor provisions of the H-2A visa program," said Thomas Silva, the Wage and Hour District director in Portland, Oregon. "Our work in this area safeguards American jobs while protecting the wages of all agricultural workers. We urge employers to use the many tools and resources we offer to ensure that employees get paid as the law requires and that employers compete fairly on a level playing field."
The agency also found Alan Brown, a commercial beekeeper and honey producer in Soda Springs, gave preferential treatment to H-2A workers by paying a U.S. worker less for doing the same work. He also failed to meet housing safety and health requirements, pay transportation and other expenses to a workers traveling to and from Peru and failed to meet the frequency of pay requirements.
Investigators said Brown retained the H-2A workers' passports and visas, made impermissible pay deductions, failed to provide employees with pay statements and didn't pay the required rates. Chris Ramos, with the Idaho Department of Labor, said the agency reviews the applications and holds employers to the conditions attached to the visa.
He said field checks are performed mid-season and if issues are found, they are authorized to file "an apparent violation," or the worker may file a complaint.
Employers must pay back pay and fines before they are eligible for further help from the agency, Ramos said.
"If they haven't settled up, they can't get help for the next season and usually they don't want that to be delayed," he said.
The business news you need
With a weekly newsletter looking back at local history.