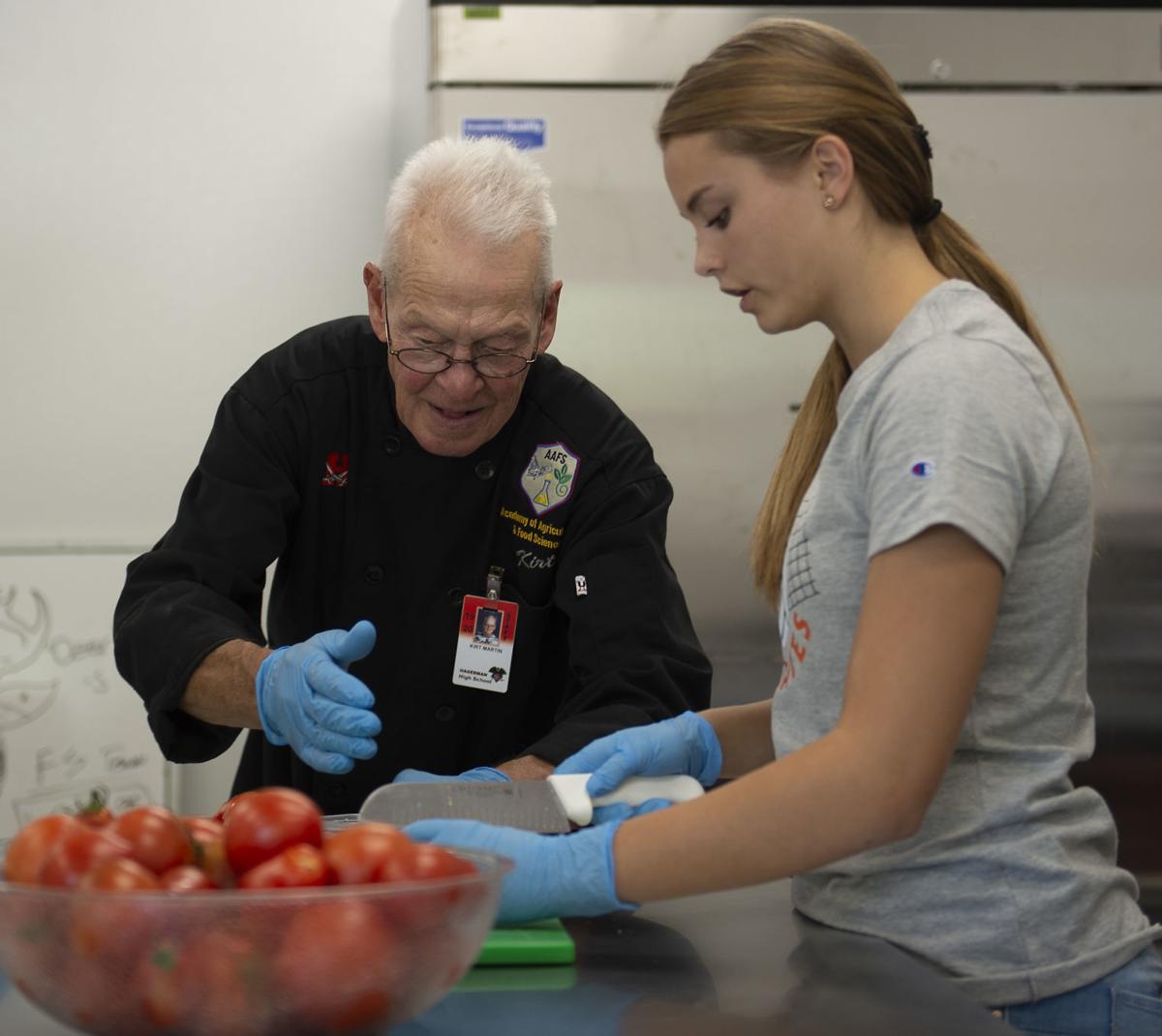 HAGERMAN — An innovative high school agriculture and food science program in the Magic Valley keeps growing.
A recent $50,000 donation is a major step toward the Hagerman Joint School District's Academy of Agriculture and Food Science program constructing a new, on-campus $900,000 facility. That building would add needed space and allow the academy's enrollment to grow from 15 to 55.
"This will give us that chance to take it to the next step," class instructor Kirt Martin said.
The donation came from Julia Anderson, a Magic Valley native who grew up on a farm southwest of Twin Falls and graduated from Twin Falls High School in 1964. Anderson matriculated to the University of Idaho and taught at Hagerman High School during her senior year in 1968. She's a journalist, having begun her career at the Times-News before moving to The Columbian in Vancouver, Washington.
Anderson said this is a once-in-a-lifetime donation for her.
You have free articles remaining.
"I wanted to do something significant for what I think is a gamechanger," she said. "The academy is changing how kids look at the future."
Major employers need to step up and contribute to this program, Anderson said. Not only does the academy help students figure out if they want a career in agriculture or food science, but it also helps fill gaps in the workforce. Anderson noted that if food processors in the Magic Valley want to have more qualified workers, they should invest in programs like the one in Hagerman.
"Employers are looking for interested young people who can step into research and development and mid-level jobs," Anderson said. "You don't need a four-year degree to do this."
Hagerman's ag and food science academy is only two years old, but it's getting attention from policymakers and businesses throughout the state and continues to expand rapidly.
Martin and fellow instructor Daniel Knapp are working with the College of Southern Idaho to make the class a dual credit opportunity — students would earn college credits for taking the class in high school. The academy has its own YouTube channel, too, where students demonstrate how to cook a wide variety of dishes — that too will be growing in the future.
The academy has about $130,000 pledged for the $900,000 facility so far. The first step will be to pay an architect to draw up a design for the 3,450-square-foot building. Construction could begin as soon as early 2021. Martin said that the school will need grants to pay for most of the project.
"It's growing quickly," Martin said. "It's almost overwhelming, but it's exciting."
The business news you need
With a weekly newsletter looking back at local history.