FILER — The only sound on the farm was the jangling of headlocks as a hundred cows, steam puffing out their nostrils, quietly munched away in the early dawn light.
A tall, lanky, clean-shaven man started the October day in the dark. A bit after 5 a.m., he checked each cow, prepped silage and laid down fresh straw. He loaded hay, corn and vitamins into his feed truck, blended it together just right and backed down the feed bunks where his black and white Holsteins stood ready for breakfast.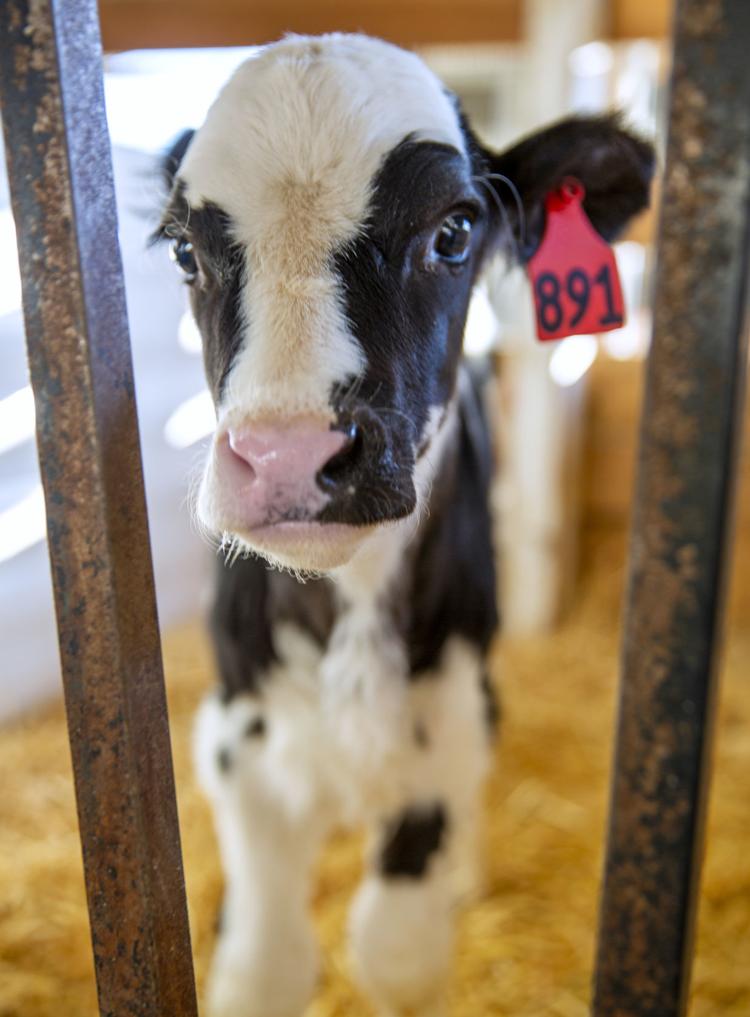 By the time Erik Peterson finished, the sun was peeking over the 20-foot-high stacks of hay bales lining the dairy's edge.
Peterson wears a hoody and baseball cap when he's working. With the exception of a milker, he does the Will-O-Dell farm's grunt work all on his own, caring for about 100 milking cows plus another 200 calves, replacement heifers and a few bulls.
Before the Great Recession, Peterson had two full-time outside employees helping him. Now he can't afford them.
"I took control of doing the work of three guys," Peterson said. "I just try to make it work."
He loves being outside with the cows but admits it can be hard to make a living as a dairyman these days.
Since 2015, prices have been persistently low. They've climbed above the break-even point in the past few months, but during the past five years dozens of Magic Valley dairy farms have shuttered as overproduction and trade disputes have eaten away at producers' paychecks.
"We're seeing the medium and small-sized dairies take the brunt of the impact," Idaho Dairymen's Association CEO Rick Naerebout said. "Our dairymen are frustrated."
South-central Idaho's dairies grow bigger and bigger, and while Peterson and his wife, Kathy, are excellent farmers — they won Dairy West's award for highest quality milk in Idaho last year — they feel the stress.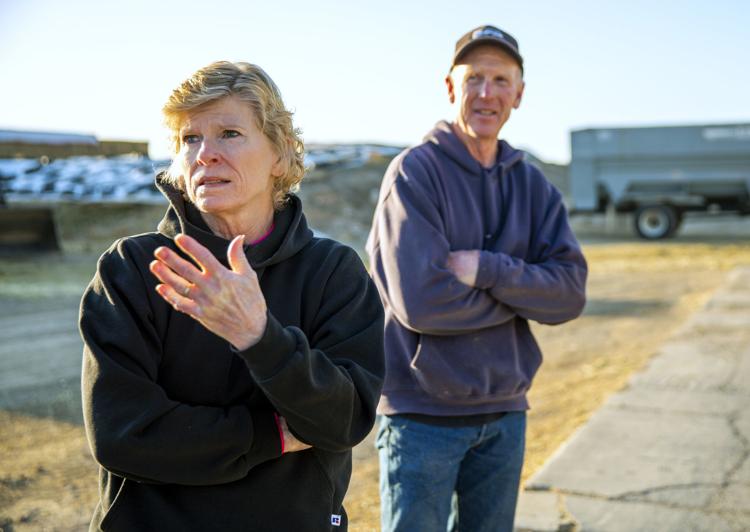 "It gets weary sometimes," Kathy Peterson said, her eyes watery. "It's tough. It gets tiresome."
A long lull
Idaho is America's No. 3 dairy producer, and nearly three-quarters of the state's milk comes out of south-central Idaho. According to the Idaho Dairymen's Association, the state's dairy industry employed roughly 40,000 people in 2015 — and about 27,000 of those individuals worked in support services, from nutrition planning to milk hauling. The Magic Valley is a milk mecca, home to the world's biggest Greek yogurt plant and some of the largest American-style cheese plants on Earth.
Dairy farmers are the backbone of all that processing, and they're getting more efficient at making milk. Today's cows produce significantly more milk than their great-grandmothers did 20 years ago, thanks to improvements in selective breeding and nutrition strategies.
Hernan Tejeda is a dairy and livestock economist at the University of Idaho Extension. He said the state had about 500 dairies in 2016. Now there are 450 dairies, less than half the number Idaho had in the 1990s. At the same time, the number of Gem State cows has increased from 580,000 in 2016 to 614,000 today. When one dairy goes under, another buys its cows or shipping rights, so production doesn't drop.
The milk glut, which has caused low prices for the past five years, is a simple supply and demand problem — there's just too much milk on the market. Magic Valley processors don't have any more capacity available, but some farmers continue to grow their herds.
"When the price is low, folks tend to overproduce because they want to get the same amount of total revenue," Tejeda said.
Overproduction isn't just a Gem State problem, it's a nationwide one. Idaho is actually faring better than some states. For instance, 638 Wisconsin dairy farms closed last year, according to the Wisconsin Department of Agriculture, Trade and Consumer Protection. Wisconsin, the Dairy State, has lost roughly 8% of its dairies annually in the past few years.
Low milk prices force dairymen to constantly innovate and improve efficiencies. Unfortunately for smaller dairies, size often matters. Idaho's average dairy is more than 1,300 cows strong, up from roughly 500 cows per dairy in 2003.
"Smaller dairies have a harder time being profitable," Tejeda said. "But there are examples of (smaller dairies) that are profitable. They have less leeway. They have to be more conscious or judicious of their numbers."
Trade troubles
A dairy farmer's livelihood depends on the price of milk, cheese, butter and other dairy products. Today, milk is selling at more than $18 per hundredweight — commodity lingo for 100 pounds. The $18 mark is a five-year high, but it comes on the heels of some brutal years. Milk was in the $15 range last year and 2016 saw prices in the $14 range. In Idaho, most dairies break even at $17.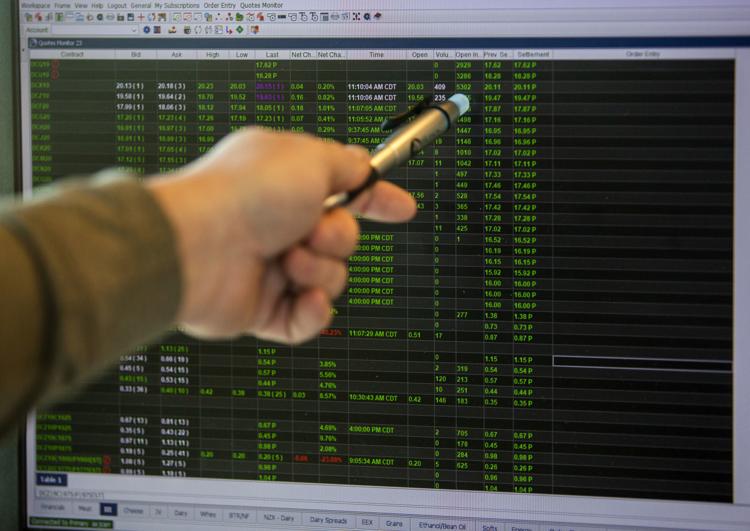 Americans produce more milk than they consume, so international markets are essential to the dairy industry. Idaho is more dependent on foreign buyers than some states because most of the state's milk ends up as cheese, milk powders or proteins. You'll often eat Idaho dairy products in foods such as instant cocoa drinks or cheese puffs. Only a very small percentage of Idaho milk ends up as a traditional gallon at the grocery store.
Since 2016, the Trump Administration has started a steady series of trade wars with vital dairy partners, arguing that renegotiating trade deals will ultimately pay off for American businesses. That might not be true for the dairy industry, which has gotten caught in the crossfire of retaliatory tariffs. Idaho ag as a whole has bounced back in 2018 and 2019 — exports were up 7% in the first half of 2019 — but dairy exports have essentially been flat.
It's tricky to know the exact impact of tariffs on exports. The dollar is currently strong, which makes American products more expensive abroad.
Erik Peterson said it's not fun reading about tariffs in the news.
"You kind of watch it and go, 'Oh man, this is going to hurt our bottom line,'" he said.
At the low point, the Trump Administration's trade disputes ended up lowering the price of milk by about $1.50, Naerebout said. That means farmers lost approximately 10% of their profits because of trade disruptions. Even if trade spats are resolved, it doesn't necessarily mean business returns to normal.
"When we end up with these disputes, the fear is that a historic trade partner is going to forge a new relationship with a new supply and they're not going to let that go," he said.
The breakdown in trade between Mexico and the U.S. had critical ramifications for dairy. The North American Free Trade Agreement — NAFTA — had been working well for Magic Valley dairymen.
"We weren't looking to blow that agreement up," Naerebout said. "We're damaging these long-term relationships that farmers have put a lot of money and effort into."
Without NAFTA, Mexico may never have become America's biggest trade partner for dairy. The U.S. dairy industry exports between 15% and 20% of its products and historically a quarter of those exports have gone to Mexico.
When the U.S. slapped tariffs on Mexican steel and aluminum, Mexico hit back with tariffs on agricultural products.
"Our trade partners are very savvy," Naerebout said. "They understand that Trump's base is rural America. You produce food in rural America."
The Magic Valley has been hurt by trade disruptions with China too. According to the U.S. Dairy Export Council, China is America's fourth-largest dairy partner and, in 2018, American exports to China dropped 13%.
Nick Buyse is a commodities broker with HB Trading, and, until a few weeks ago, he worked for FCStone in Twin Falls. Buyse spends his days tracking dairy and feed commodity prices on the Chicago Mercantile Exchange and stays abreast of the key factors that influence dairy product prices.
Even if agricultural trade with China returns to the way it was before 2016, he said, there's still likely to be permanent damage.
"Chinese buyers are extremely relationship-driven," Buyse said. "This may just cause permanent tensions between China and the U.S. It's hard to say we'll get much benefit from that.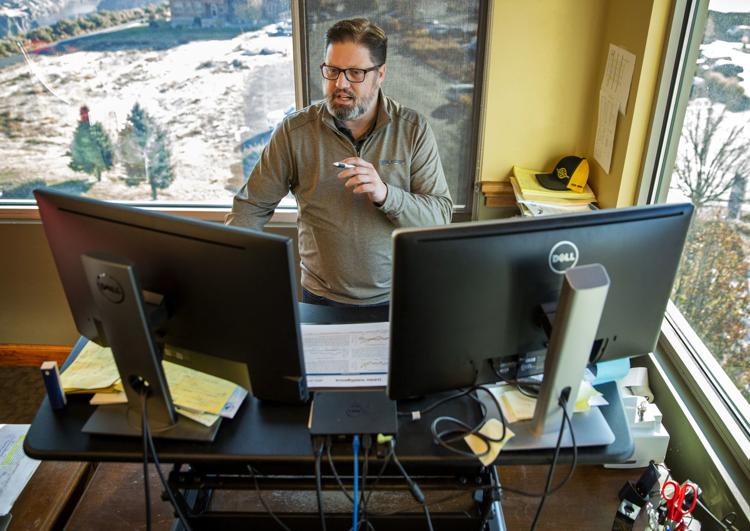 "Maybe they'll keep buying. But it's going to be kind of a tense relationship."
The dairy industry needs more trading partners, not fewer, Naerebout said. It's important to build a broad trade base in order to mitigate risk.
"What we want to see as an industry is a continued expansion of free trade agreements," he said.
Ever-evolving efficiencies
Pictures of award-winning cows cover Michael Brubaker's office wall. He sits in a low swivel chair, his pants covered in grime, holding a stainless steel travel mug that looks like it's been run over three or four times.
Brubaker co-owns the Knott-Run dairy farm with his father. They milk about 400 cows and have roughly 800 total. The family moved to Idaho in the early 1990s, driving 70 cows in three trailers across the country from Pennsylvania in one trip. Brubaker has never worked anywhere other than his farm in Buhl.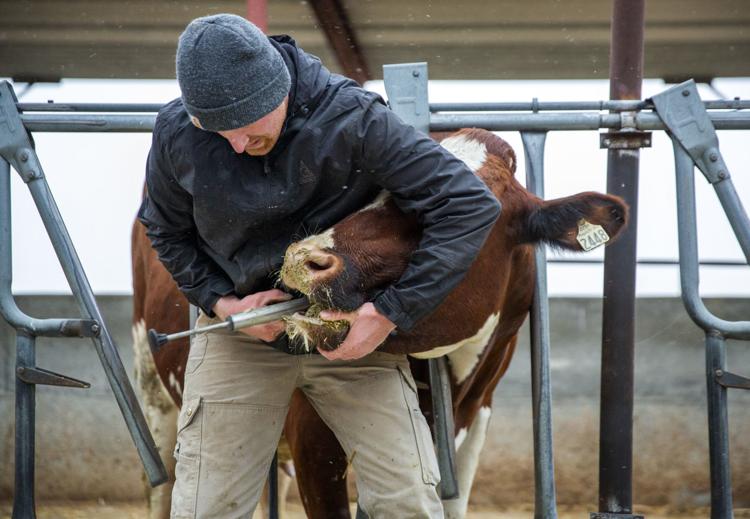 Dairy farmers' routines don't change with the price of milk, he said. That's why it can be so demoralizing for a farmer when long days, weeks and years don't pay off.
There's a constant pressure to innovate, to produce milk more efficiently than your neighbors in order to get ahead.
Since the glut began five years ago, Brubaker has figured out how to feed and milk his cows twice as quickly and raise calves faster so that his heifers calve sooner. He's got new technology too, an app that saves him time by telling him exactly when each cow needs shots or is in heat. He's also looking into robotics.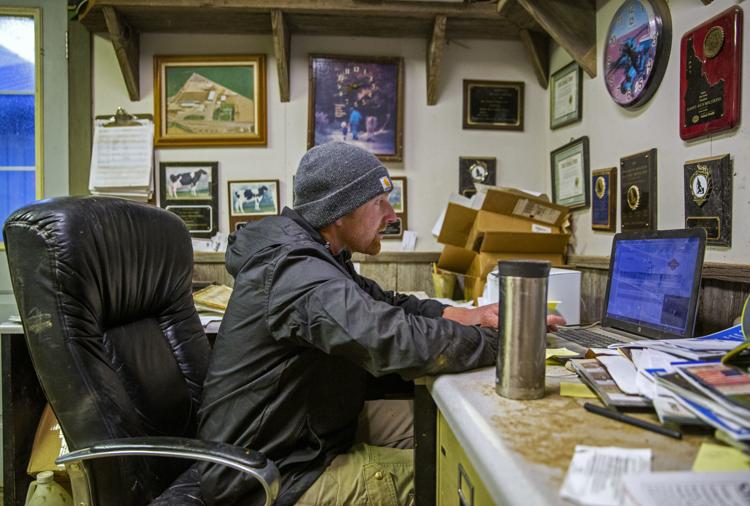 "Regardless of your size, you are pushed to be efficient," Brubaker said. "If you choose not to be, you are going to be one of those guys who gets bought out."
The relentless push to improve efficiency is tiring, Brubaker said, but he loves it.
"If I was of an older generation and I was ready to get out, I would find that exhausting," he said. "On the flip side of that, I'm younger and I like challenges. I find it intriguing."
Still, he admits that it's hard. In the past 18 months, he's seen four small dairies close.
"That feels like, 'Oh crap, I'm not immune,'" he said.
Kathy Peterson said it's completely understandable when farmers call it quits after years of losing money. The Petersons considered getting out of the business back in 2009.
"You have to have a bright spot too," she said. "You have to have that encouragement."
"They were exhausted," he said of the farmers he knows who recently tapped out. "They were physically tired; they were emotionally tired."
It's been a long time since farmers benefited from a lucrative milk price. In 2014, milk climbed to $24 per hundredweight. Erik Peterson remembers those prices lasting for about eight months. It gave farmers a chance to build up some savings.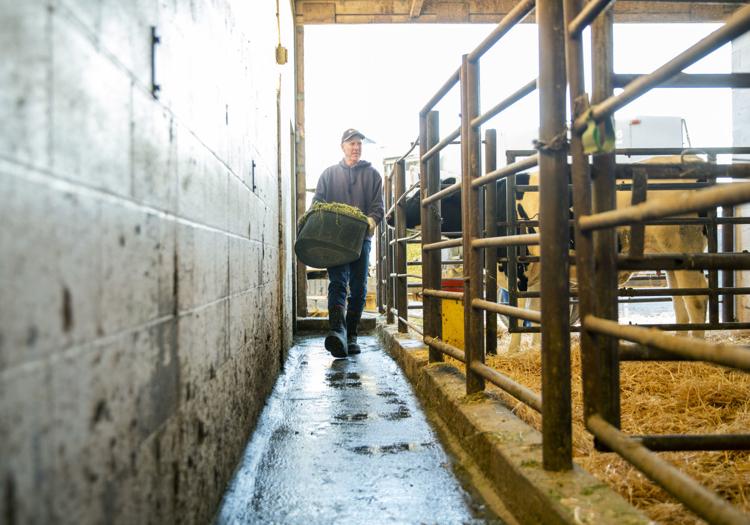 But since then, milk has rarely been a moneymaker — until a few months ago. Back in 2009, milk was selling for a paltry $9 per hundredweight, meaning farmers were making about two-thirds of what it cost them to produce milk.
Ben Eborn is an agricultural economist for the University of Idaho Extension. He said that today's prices are a step in the right direction — if cheese prices stay high, milk prices could correct to about $23 in the coming weeks and months. Milk prices above $20 make just about every farmer happy, Eborn said.
Brubaker said it's difficult for the general public to understand a dairy farmer's struggles — what hurts farmers isn't necessarily reflected in prices at the grocery store. But imagine waking up in the dark every morning and knowing you'll spend a third more than what you'll make that day. Then imagine hundreds of long days like that, losing tens, hundreds of thousands of dollars. It takes a toll.
"A lot of guys get sick and tired of working the same amount of work and losing money while they're doing it," Brubaker said.
Erik Peterson said that it wasn't always brief bounties and long lows. He remembers solid milk prices in the 1980s and 1990s.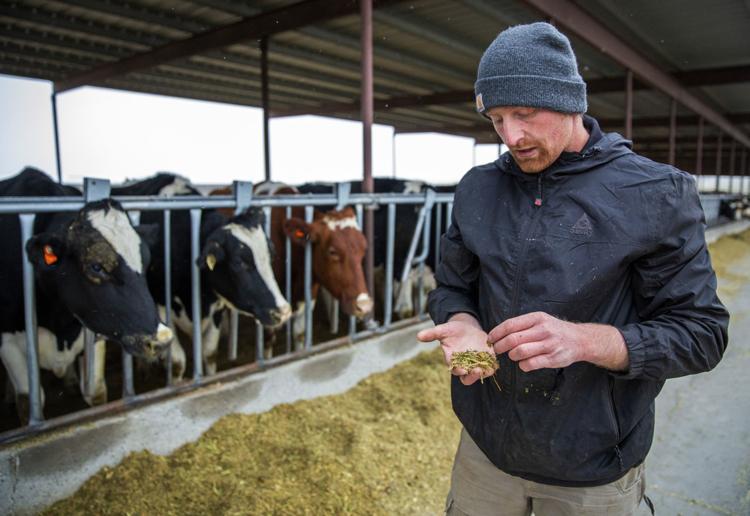 "You weren't physically rolling in the dough," he said. "But you were making a living."
The power of processing
In order to solve the glut, the dairy industry needs to either reduce the amount of milk hitting the market or demand for American dairy products (mainly abroad) needs to increase, experts agree.
But many say processing is also critical for a healthy Gem State dairy industry.
"That's the key," Eborn said. "If we're going to continue to grow like we have been … we have to have more processing capacity."
Processing capacity in the Magic Valley has grown in the past few decades, but it hasn't kept pace with south-central Idaho's growing milk production.
"When our processors get long on product, our prices go down," Brubaker said.
The Magic Valley has made some processing gains in the past couple of years. Idaho Milk Products, a farmer-owned processor known for milk powders and proteins, unveiled a $30 million expansion in September. Commercial Creamery spent $7 million on expansion last year. Gem State Dairy Products is building a 200,000-square-foot shelf-stable milk facility next to Glanbia's Twin Falls plant. And Agropur has gone through $30 million of improvements between 2018 and 2019.
But even with expansions, Magic Valley processors — except the ones that make yogurt — are full.
"There's no doubt there's more capacity needed in this area, but if you look it over time, (gluts and shortages) go in cycles," Idaho Milk Products CEO Daragh Maccabee said.
Still, processing might not be as helpful as it seems. Buyse pointed out that even dairymen who own their processing companies, like Idaho Milk Products and High Desert Milk, are at the mercy of the glut.
"Owning a plant won't necessarily protect you from the market," he said.
Additional processing typically only creates a brief demand for more milk, so the benefits would likely be temporary.
"I don't think that's going to help the little guy," Brubaker said. "The big guys tend to, not always, have more equity, more means to expand faster."
More money for milk
Predicting commodity prices is notoriously difficult. No one knows if today's solid milk and cheese prices will last a month or a few years. In February, milk was going for $12 per hundredweight. Meanwhile, high prices actually might have some negative impacts.
"The perverse situation is that (high prices) incentivize greater production," Maccabee said.
But there are some positive signs. Naerebout said that congressional ratification of the new NAFTA, the United States–Mexico–Canada Agreement, is desperately needed. Trade with Mexico has bounced back to pre-steel tariff levels, and he'd like it to stay that way. On the other hand, he doesn't expect America and China to resolve their trade disputes any time soon.
"I would not be surprised to see China extend it out to try and see who the next president is," Naerebout said. "They're merchants. This is not their first trade dispute. They're well-versed in trying to leverage a position."
Buyse said that for the farmers who are still in business, there's a reason to take heart.
"I think for smaller dairies, there genuinely is an opportunity for them these next few years," he said. "If they made it through 2009, and if they've made it through 2016 to 2018 (especially tough years), they're some of the best dairymen in the world."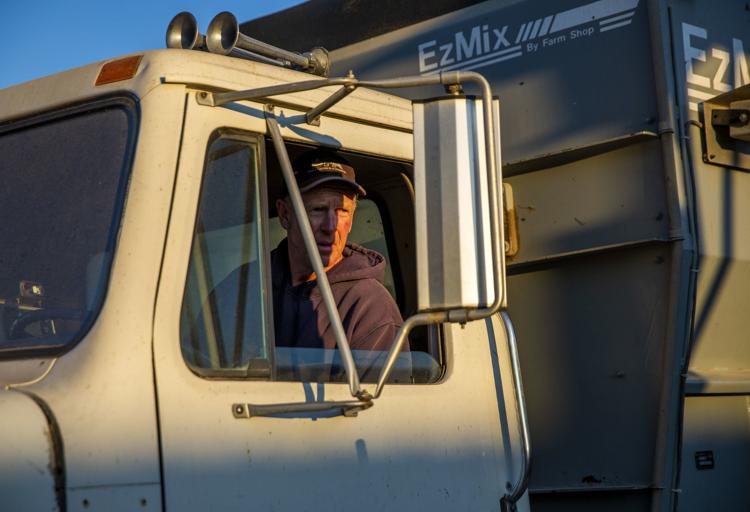 Peterson and Brubaker both said they have no plans of stopping anytime soon. The Petersons' farm turned 100 this year, and they think it has more good years ahead.
Brubaker wants to show he has what it takes to succeed in this tough business.
"The dairymen breed are stubborn and prideful," he said. "Survival of the fittest is what it comes down to."
But despite that, if milk dropped below break-even again and stayed there for another two years, Brubaker said Magic Valley dairymen could start going out of business in droves.
"A lot of these older generations, they're just going to get sick and tired," he said. "They're just going to unload. They don't have the fight in them that they did 20 years ago."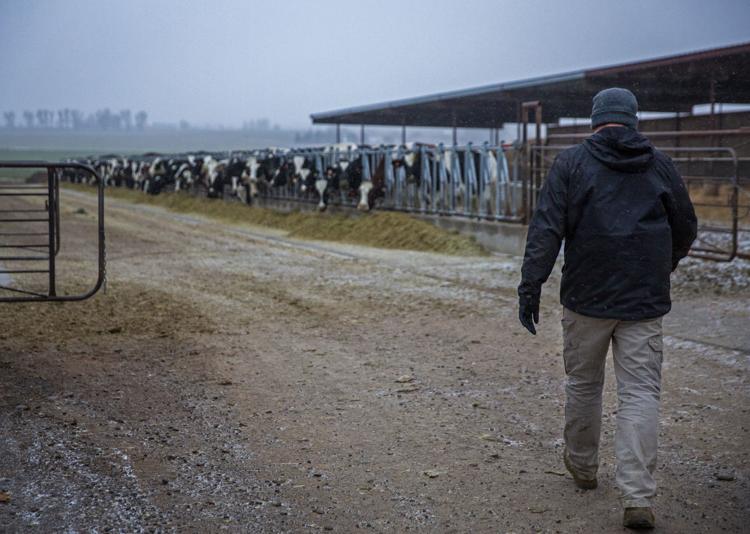 There's no way to know what the markets will do, Brubaker said. There's only one certainty in the industry going forward.
"There's a lot of change coming," he said. "You can fight it or get on board."
Dairy farm
Michael Brubaker cares for his cows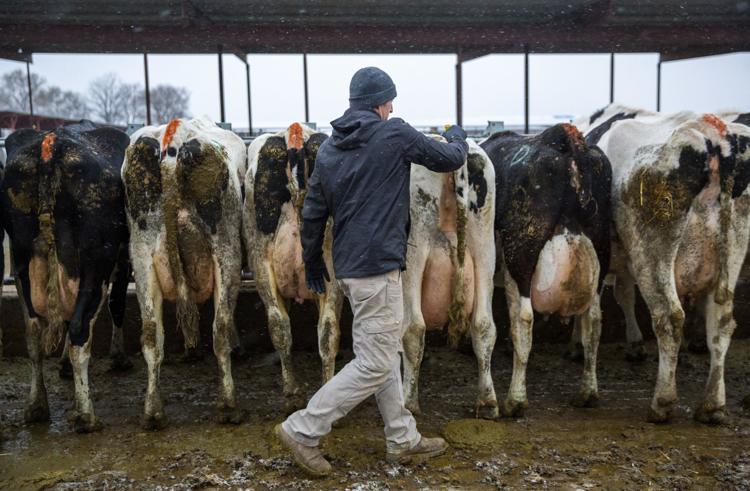 James Carr on the dairy industry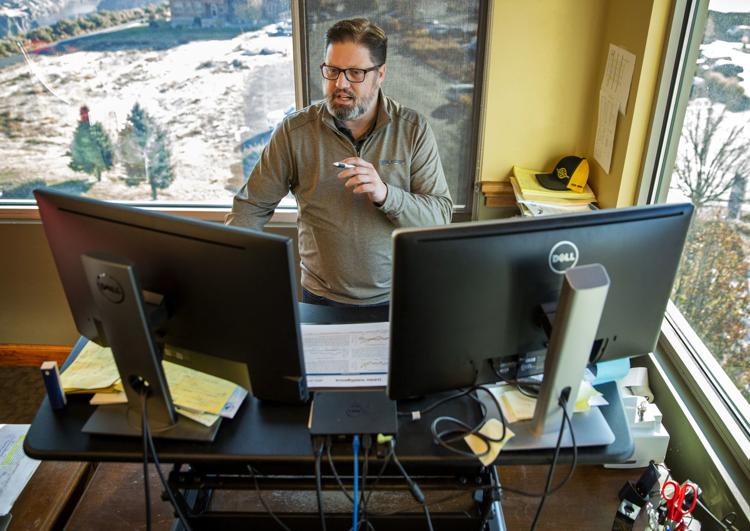 Dairy farm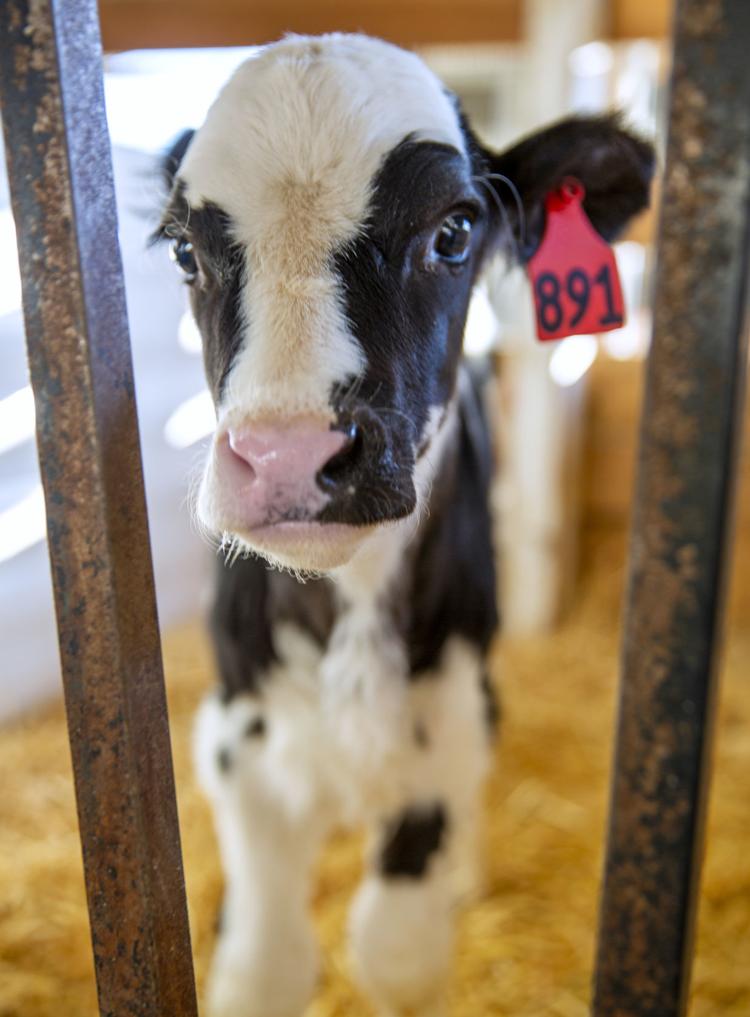 Dairy farm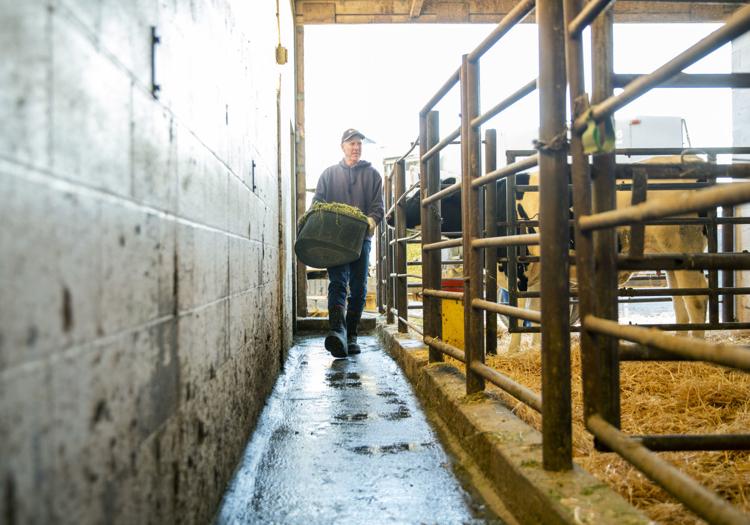 Michael Brubaker cares for his cows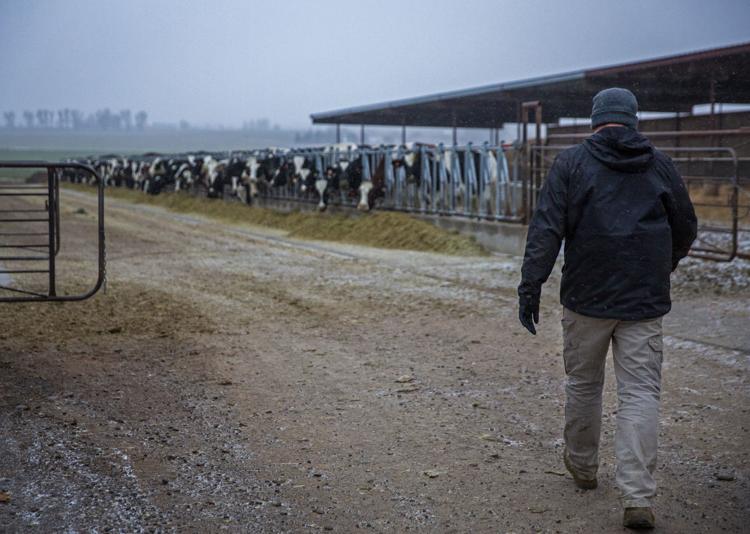 Dairy farm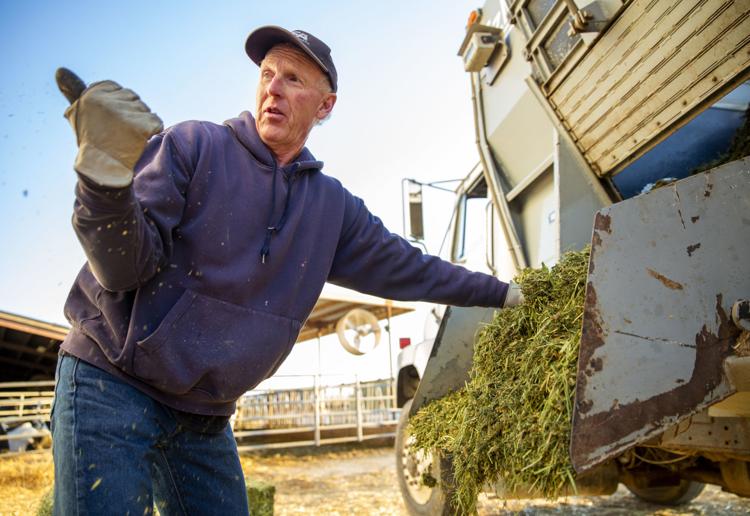 Michael Brubaker cares for his cows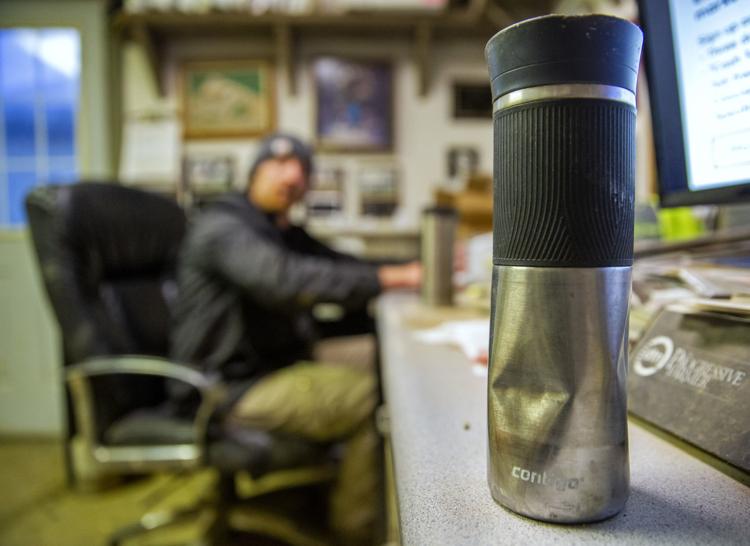 James Carr on the dairy industry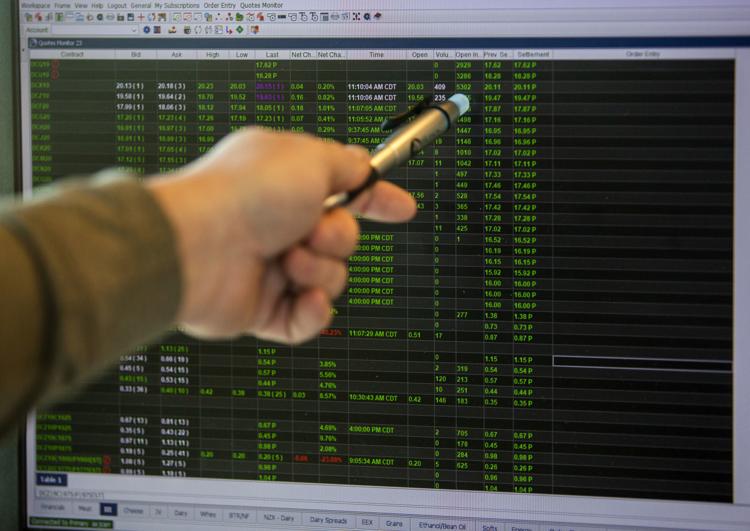 Dairy farm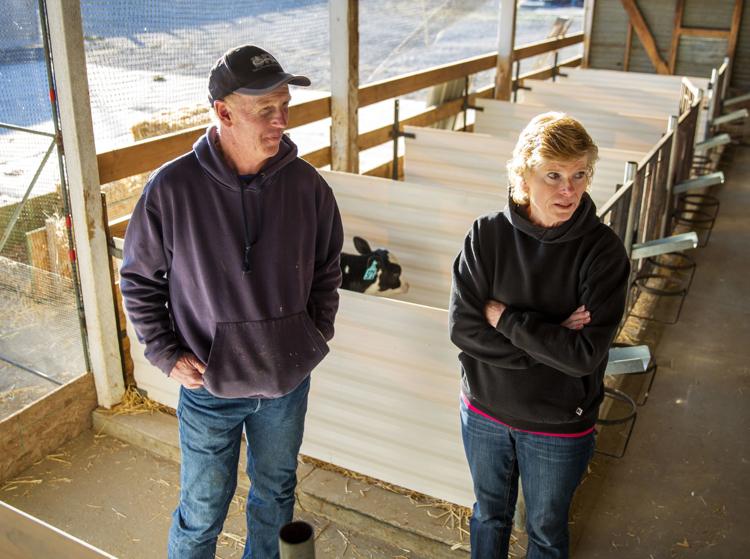 Michael Brubaker cares for his cows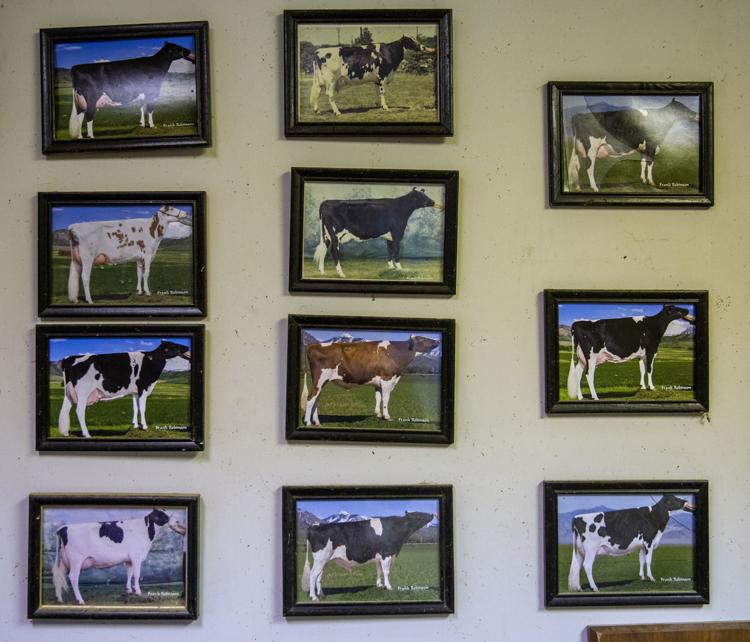 Dairy farm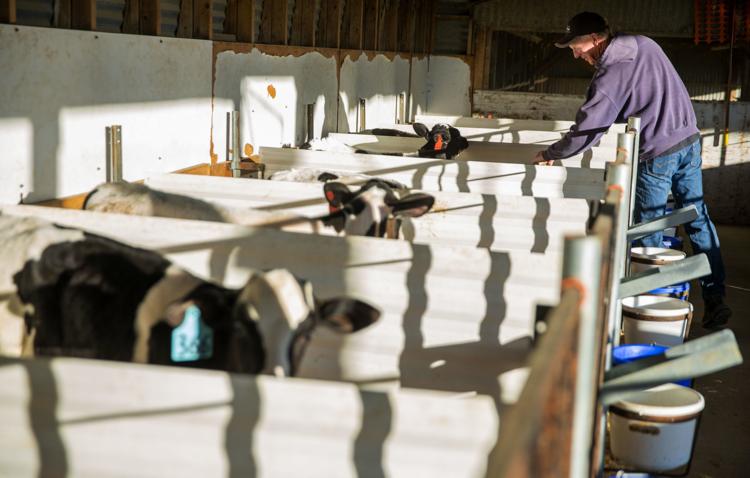 Michael Brubaker cares for his cows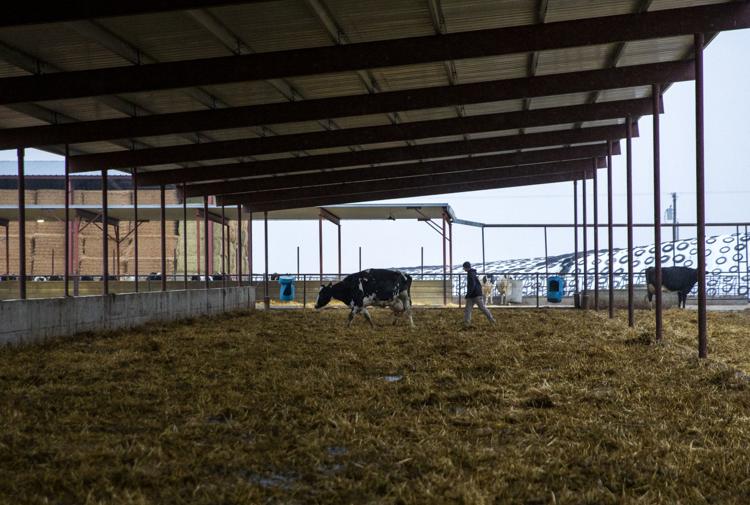 Michael Brubaker cares for his cows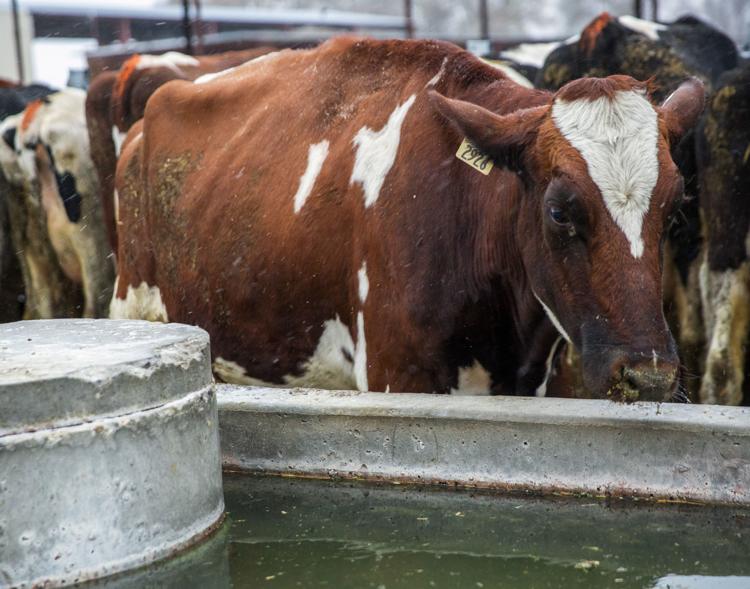 Michael Brubaker cares for his cows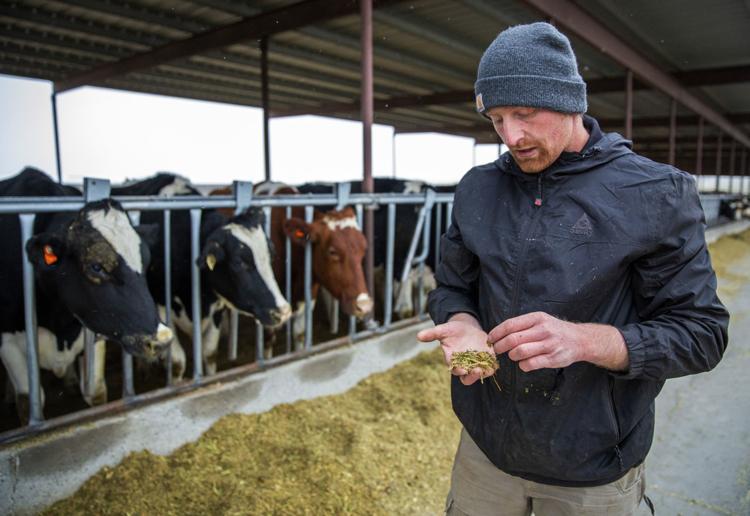 Dairy farm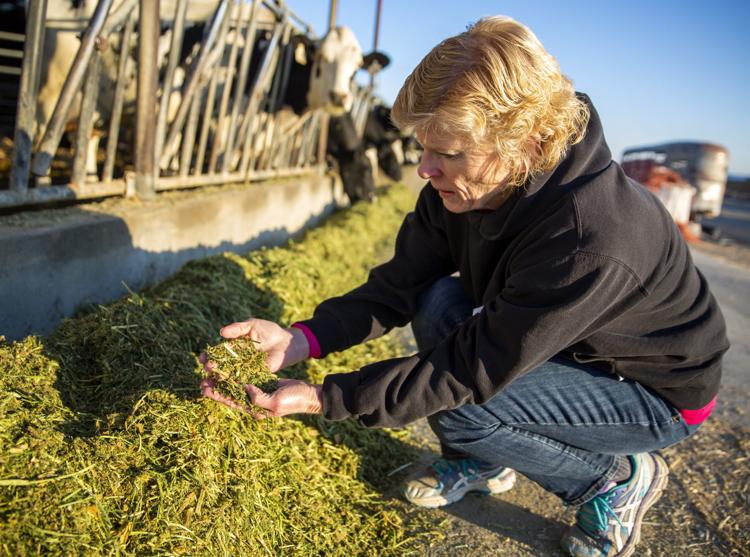 Michael Brubaker cares for his cows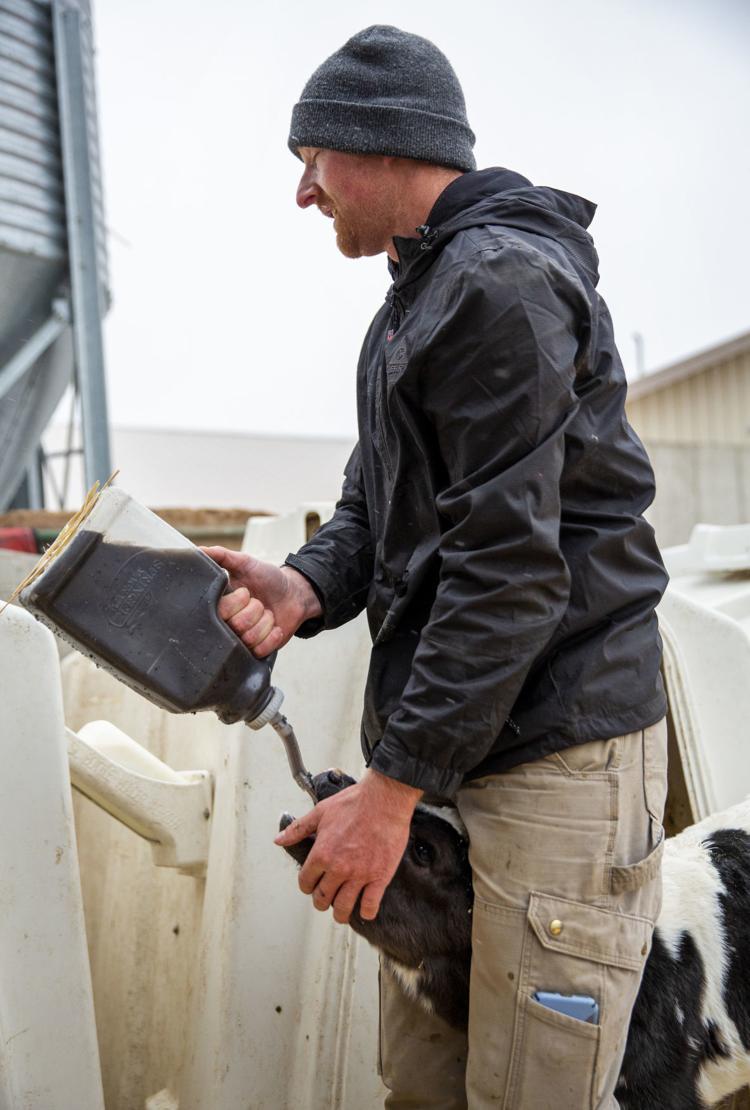 Dairy farm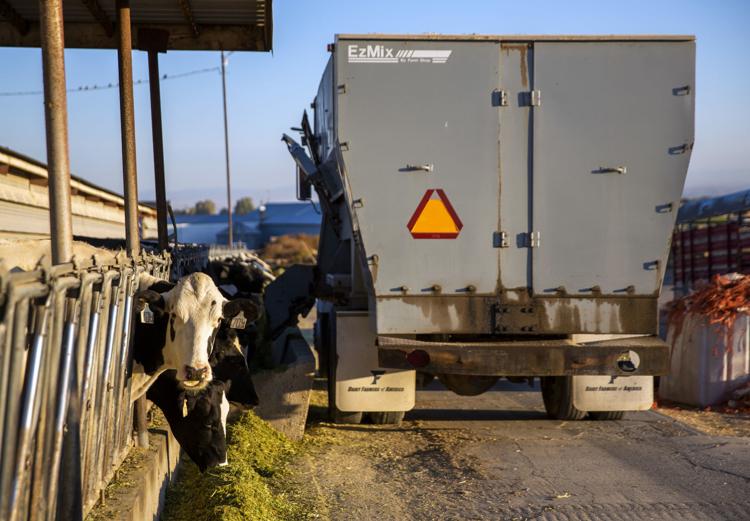 Dairy farm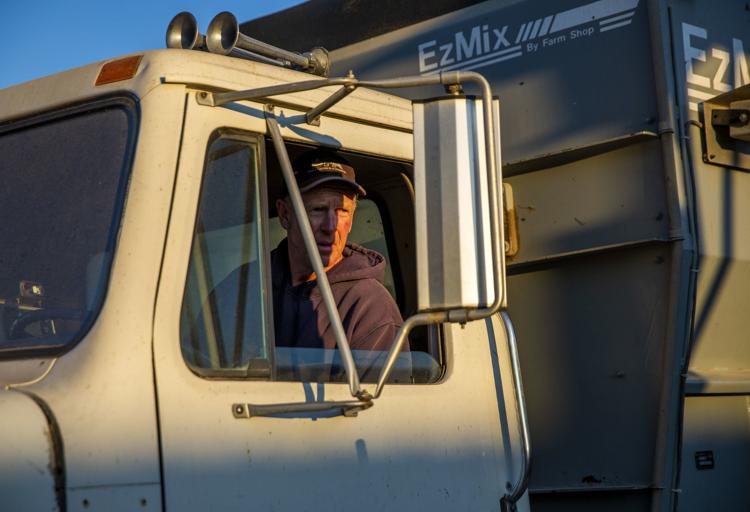 Michael Brubaker cares for his cows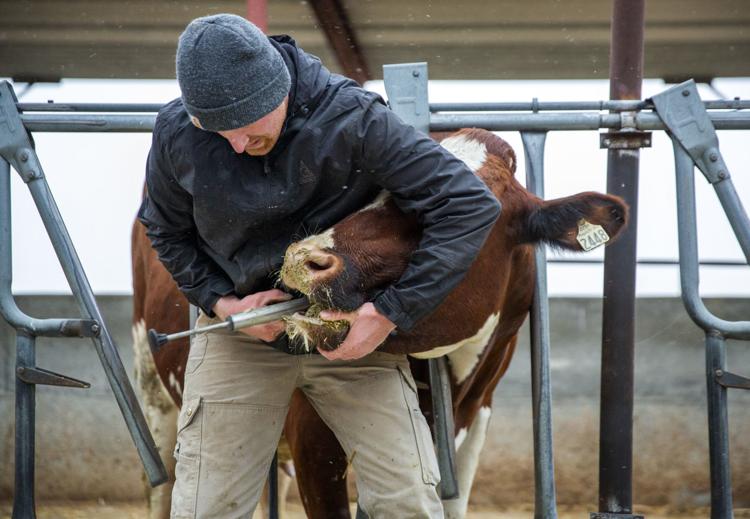 Dairy farm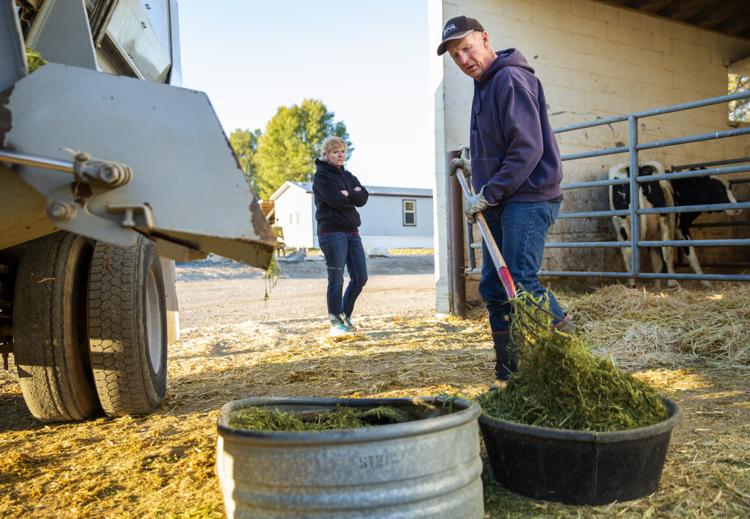 Dairy farm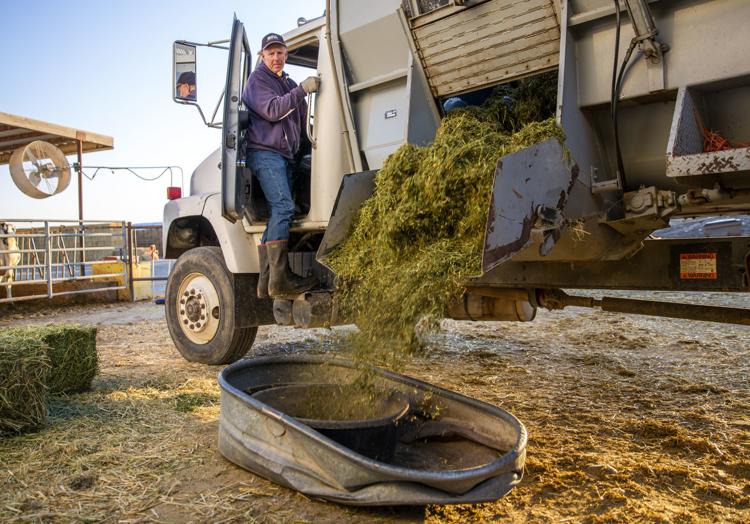 Dairy farm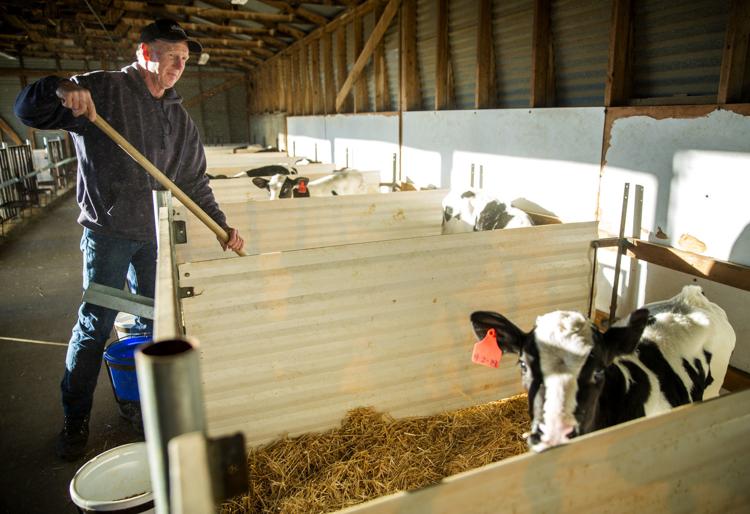 James Carr on the dairy industry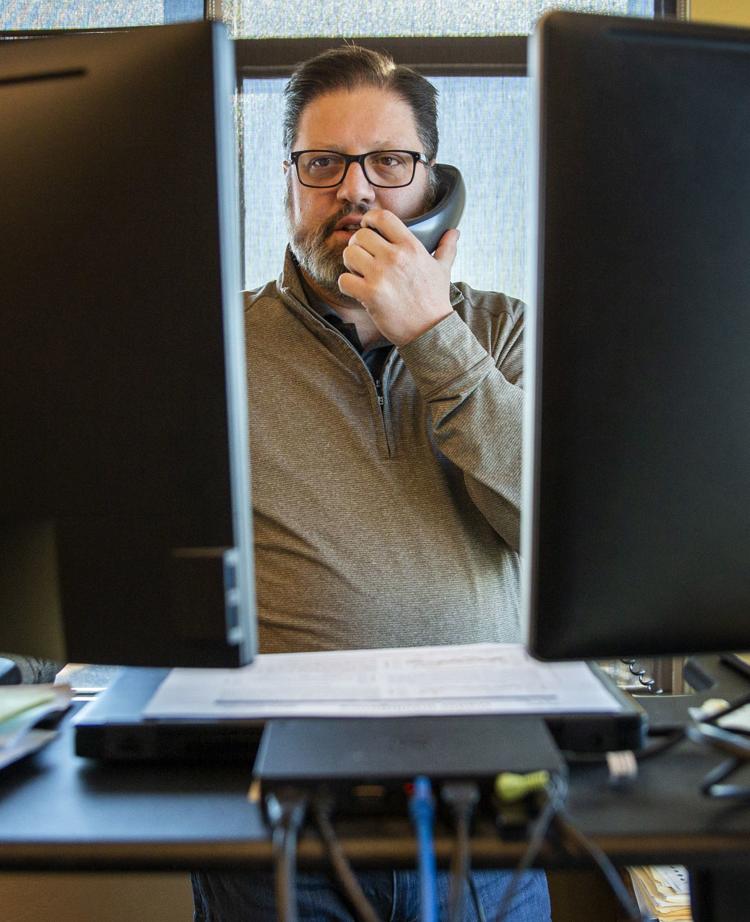 Dairy farm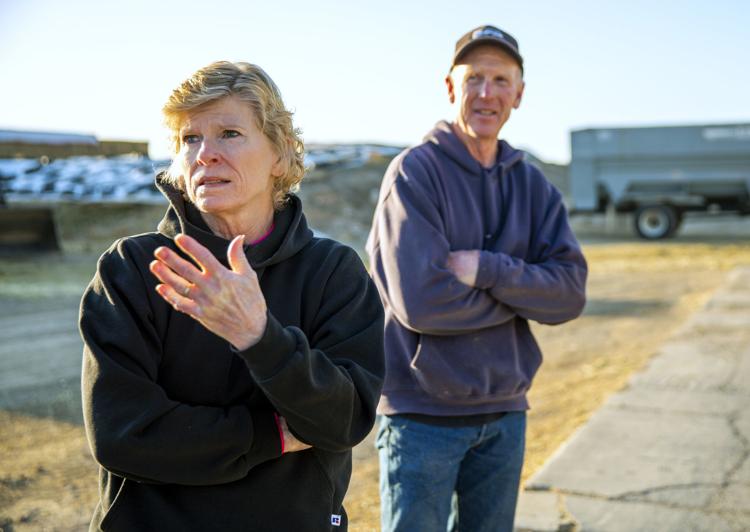 Dairy farm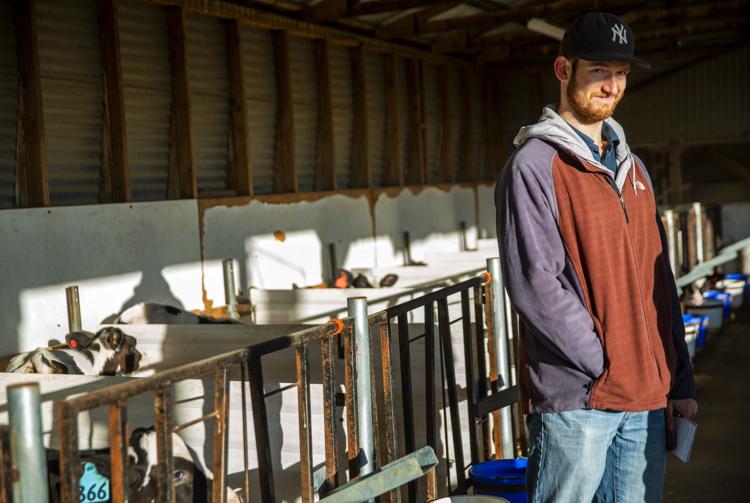 James Carr on the dairy industry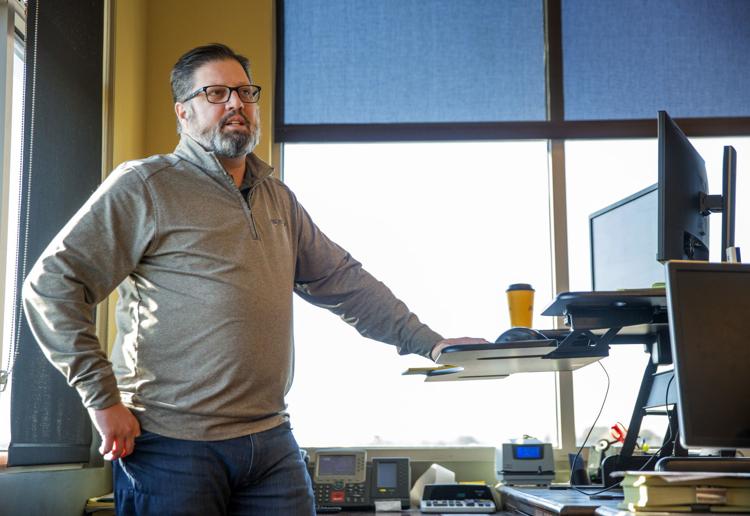 Dairy farm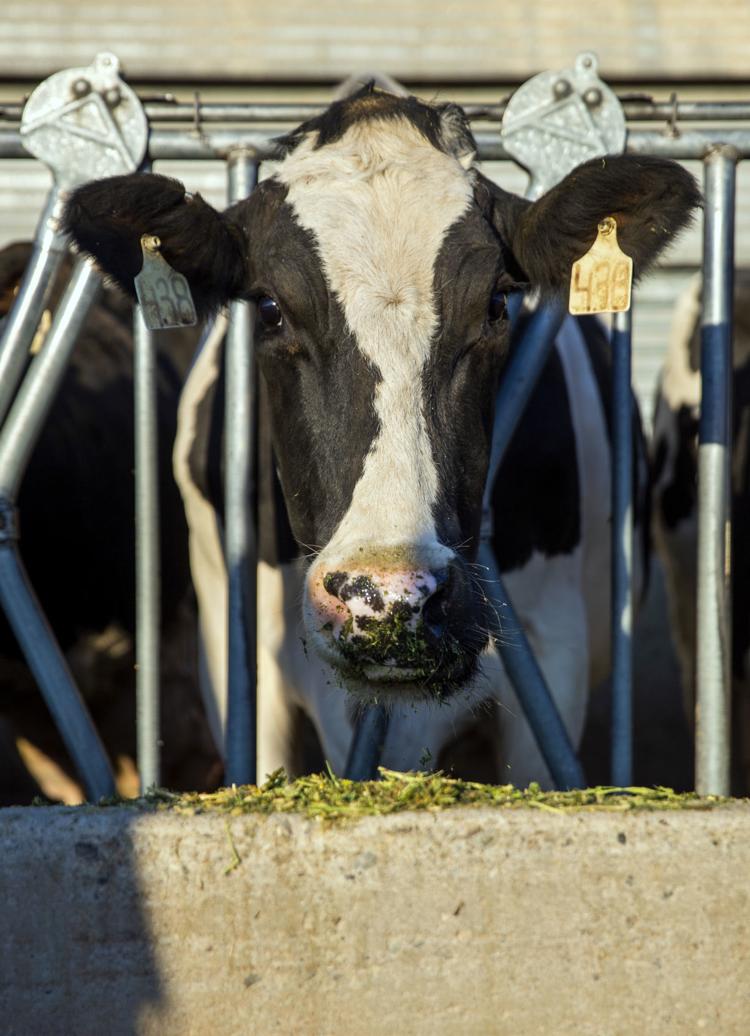 Michael Brubaker cares for his cows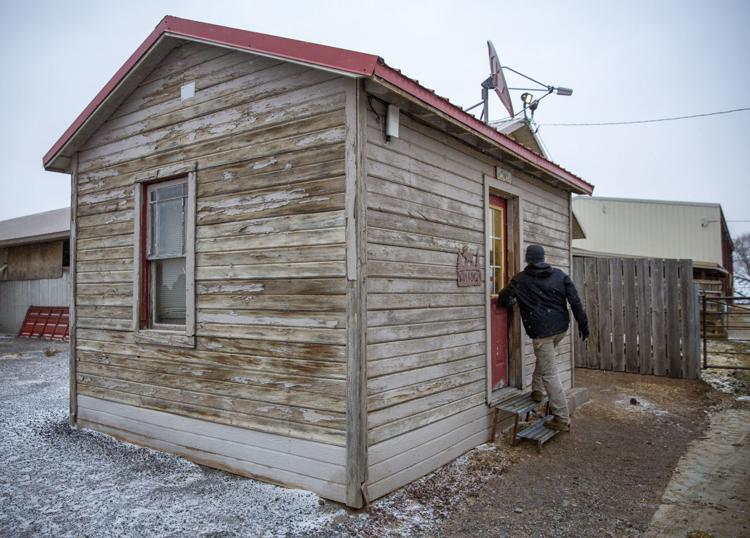 Michael Brubaker cares for his cows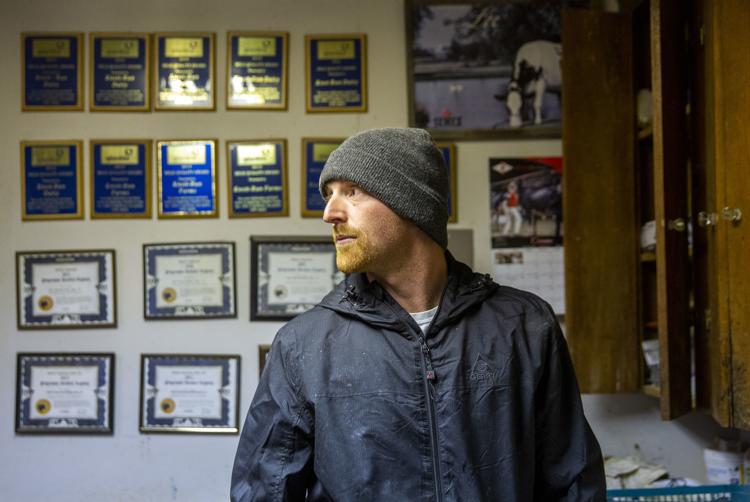 Michael Brubaker cares for his cows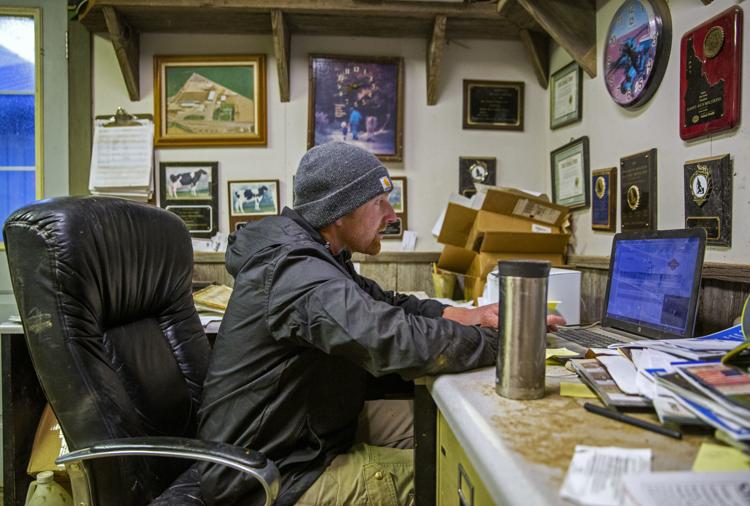 Dairy farm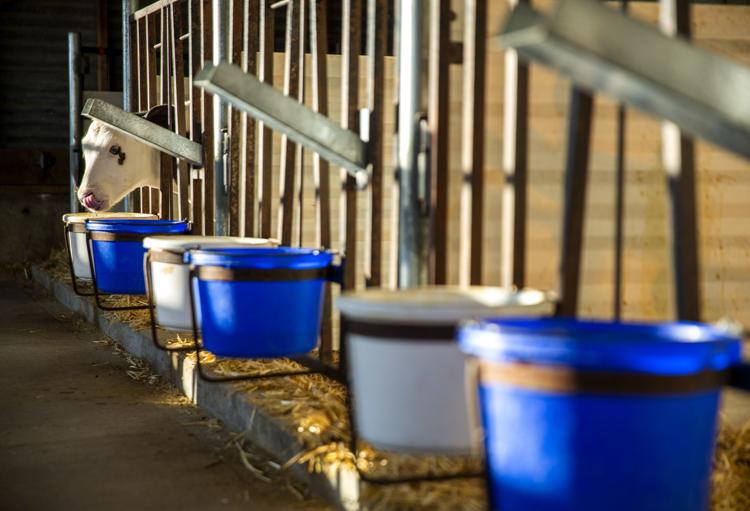 The business news you need
With a weekly newsletter looking back at local history.