MILNER — Farmers and ranchers who've ridden out countless drought years in the Idaho desert are delighted to go into spring again with above-average levels of irrigation water stored in mountain snowpacks and reservoirs.
Recent changes in water management policies are restoring the Eastern Snake Plain Aquifer, raising groundwater levels that had been depleted for decades by groundwater irrigators, domestic wells and municipal water systems.
And abundant streamflows over Shoshone Falls are wowing visitors at the "Niagara of the West."
In a week or two, the Twin Falls Canal Co. will send water from the Snake River — for the 115th time — into the 110-mile canal system to irrigate some 202,000 acres of farmland south of the river.
Since the end of the 2018 growing season, Twin Falls has received 5.74 inches of precipitation, 1.23 inches more than last year and nearly a half-inch more than average, according to the National Weather Service.
From Feb. 1 to March 1, the Little Wood River snowpack went from 78 percent of normal to 159 percent. Water managers called that a "spectacular increase" and they expect runoff to be 160 percent of average, said Steve Stuebner, spokesman for Idaho Water Resource Board.
Upper Snake reservoirs are at 87 percent of capacity — and 128 percent of normal to date — the second highest since 1977, Stuebner said. The Bureau of Reclamation has begun releasing water from Palisades Reservoir for flood control.
"Irrigators should have a full allotment of water this year in all basins," he said. "Pretty unusual for all basins to share in the bounty of snow and water."
Bureau of Reclamation "officials said this should be a good spring to go see Shoshone Falls at good flows," Stuebner said. "They are expecting to continue releases below Milner through May."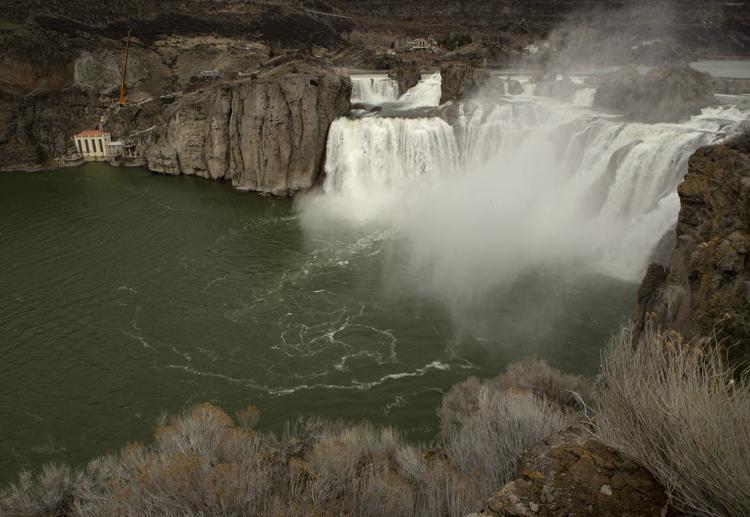 About 6,000 cubic feet per second is passing below Milner and 1,500 cfs is being used for Eastern Snake Plain Aquifer recharge, he said. Snowpack levels to date are two to three times the norm in some locations.
"A lot of low-elevation snow is still in place in Idaho because it's been a cold winter, and low-elevation snow has yet to melt in many locations," Stuebner said. "So the actual snowpack at lower elevations tends to be 160 to 200 percent of normal ... but snowpack above 5,000-6,000 feet is more 100-120 percent of normal in general."
More than a century ago, Twin Falls South Side Canal officials began a tradition of celebrating the start of the irrigation season by breaking a bottle of champagne over the main gates at Milner Dam.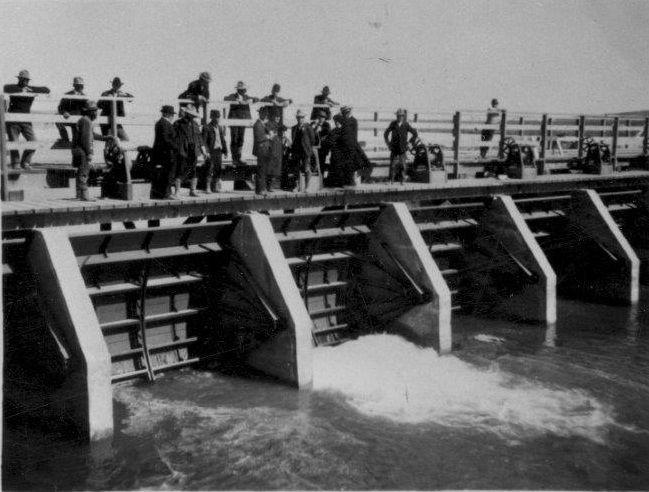 Today, annual opening ceremonies are mostly symbolic because water for aquifer recharge flows through many canal systems throughout the winter.
But that doesn't minimize the significance of the Snake River and the numerous irrigation districts and canal companies that divert water from the Milner Reservoir. Besides the Twin Falls Canal Co. and Milner Irrigation District on the south side, both North Side Canal Co. and Milner-Gooding Canal also divert water from the reservoir.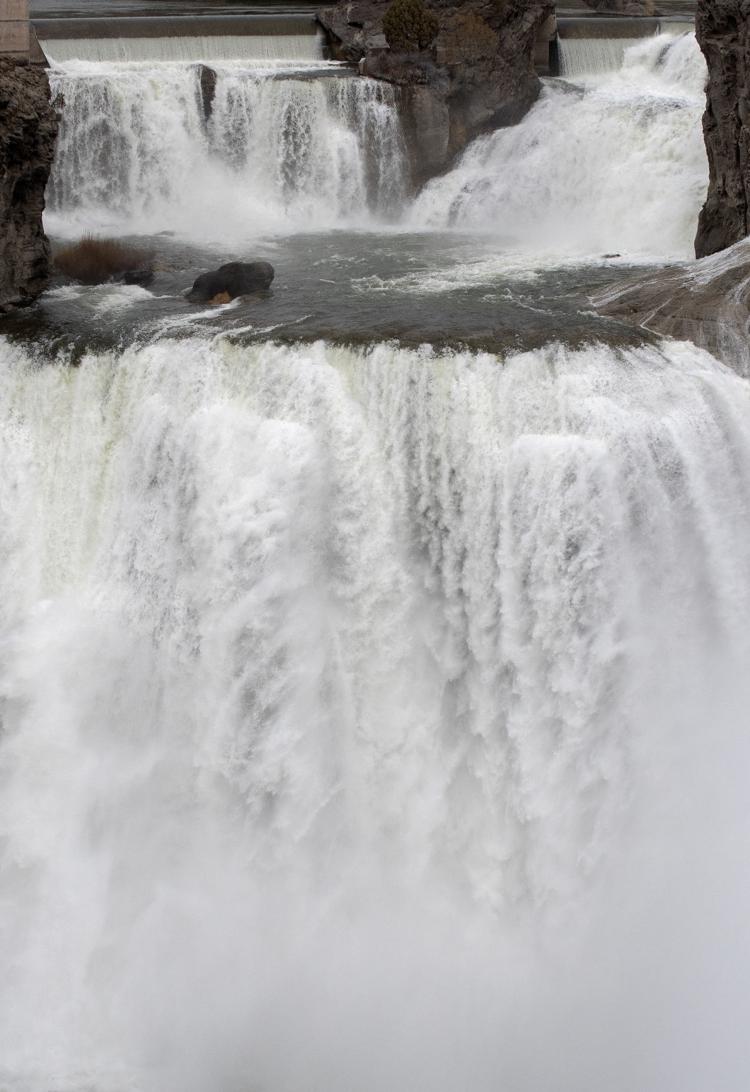 The 13,000-acre Milner Irrigation District "is in excellent shape," said district board member Greg Sievers of Murtaugh. "We have good water rights from American Falls and Palisades."
Shifting landscape of farming
The average farm used to be the size of what one man could irrigate by himself. At one time the average farmer fed 15 people annually.
But with technological advances, farms are larger and the average farmer now feeds 155 people.
Idaho producers today raise 185 commodities, according to the Idaho State Department of Agriculture. The state is the nation's No. 1 producer of potatoes and trout and the No. 2 producer of peppermint, sugar beets and alfalfa hay. Idaho ranks third in the production of milk, cheese and hops.
Farmers today irrigate 2.8 million acres in Idaho.