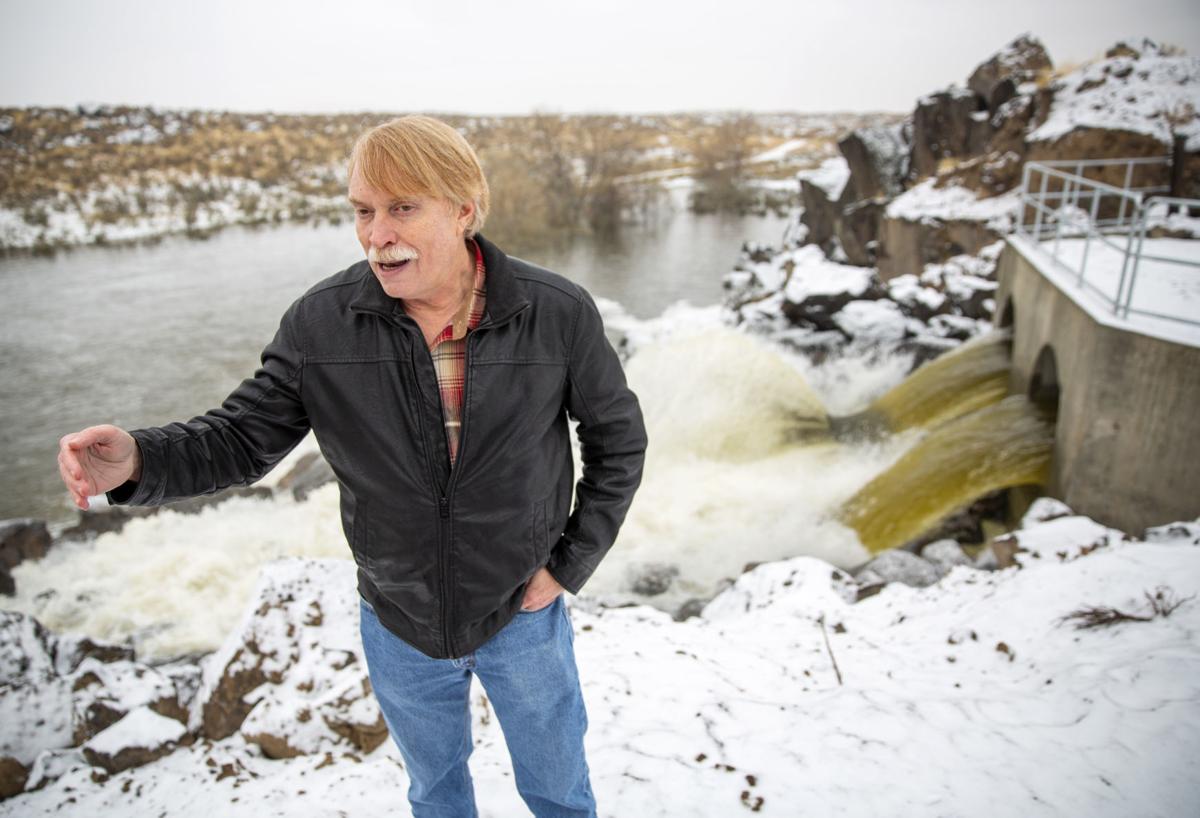 TWIN FALLS — Idaho's efforts to recharge the Eastern Snake Plain Aquifer are going swimmingly five years in.
This month, the Idaho Water Resource Board announced its recharge program added 447,950 acre-feet of water into the aquifer this winter. The board attempts to recharge at least 250,000 acre-feet into the aquifer annually.
The state began to invest millions of dollars about five years ago to recharge the aquifer, in large part due to water rights issues caused by groundwater depletion. Seventy years of groundwater pumping had taken a significant toll on the water supply.
Idaho Department of Water Resources Recharge Project Manager Wesley Hipke said that the past few years have been excellent for recharge — this winter's 447,950 acre-feet marked the second best year ever — but he also noted that weather is a key reason this year was so good for replenishing the aquifer.
"Mother Nature has played a big part in this," Hipke said.
But in addition to favorable weather, the water resources board has added a ton of capacity for recharge with two new sites in the Magic Valley region.
Those recharge sites — one on the Milner-Gooding Canal and one on the North Side Canal — use existing canal infrastructure to divert water in the winter from the Snake River, essentially dumping that water onto relatively porous parts of land and allowing it to sink back into the ground.
Hipke said that despite a couple good years in a row, it's important to keep in mind that this aquifer has been consistently depleted since the 1950s. The problem is only being addressed now, and building the aquifer back up isn't going to happen overnight.
It will take more time before the Idaho Water Resources Board has a thorough understanding of how the aquifer is responding to recharge. Assessing water flow throughout the 10,000-square-mile aquifer is much more complicated studying an above-ground lake. Plus, it's unknown what will happen when Idaho inevitably experiences a run of dry years.
Hipke also said that the quality of the water being put back into the aquifer is high. Groundwater monitor shows that recharge has not been increasing levels of herbicides, pesticides, organics, nitrates, phosphorus or bacteria in the aquifer.
Even without knowing exactly how much the recharge program is going to improve groundwater availability, it appears the program is off to a good start.
"It's doing what we predicted it was going to do," Hipke said. "The trick is going to be how it works over time. … You're not going to turn it around in just a few years."
The business news you need
With a weekly newsletter looking back at local history.