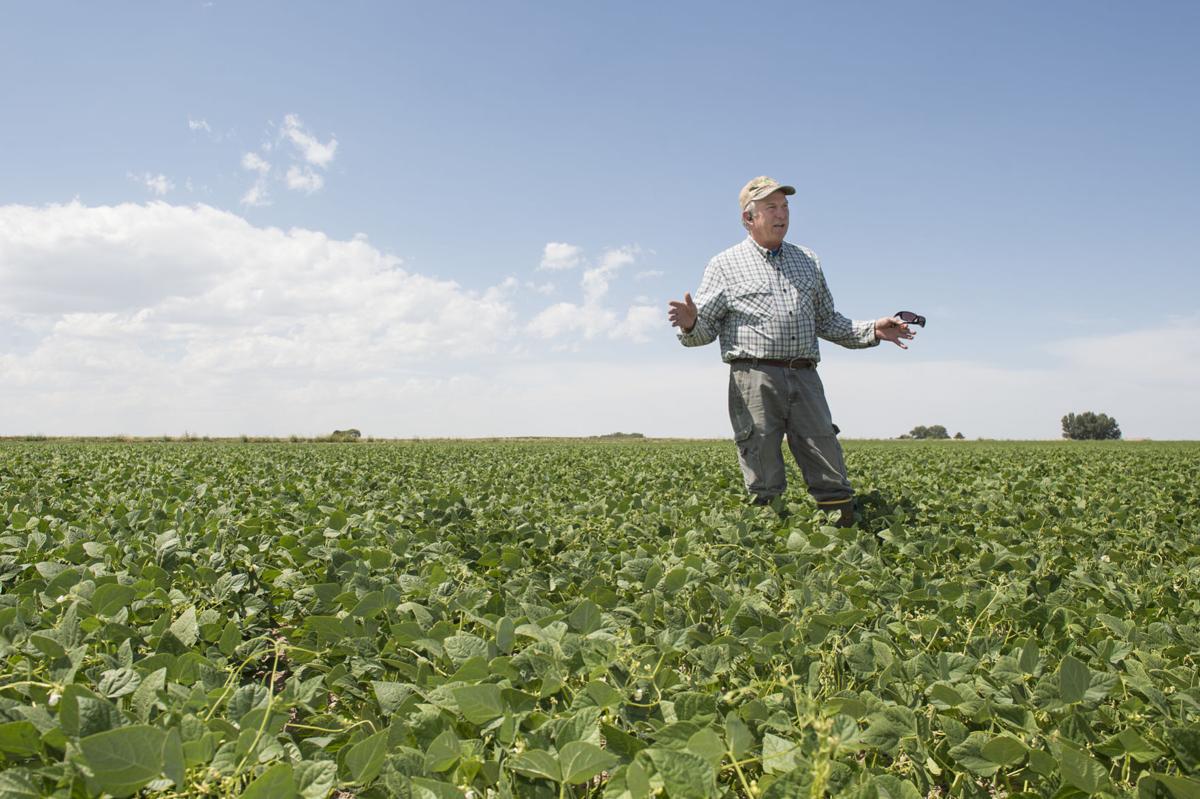 TWIN FALLS — The past five months have been historically turbulent for Magic Valley agriculture.
Prices plummeted in April for several of south-central Idaho's most important ag products. A lot of demand for products such as cheese and french fries disappeared overnight when restaurants closed. Some dairy farmers had to dump milk. Spud farmers donated thousands of pounds of potatoes because they couldn't find buyers.
After some of the worst weeks in history for certain products, prices began surging back — the price of milk has more than doubled since April and now sits at a record high, for instance.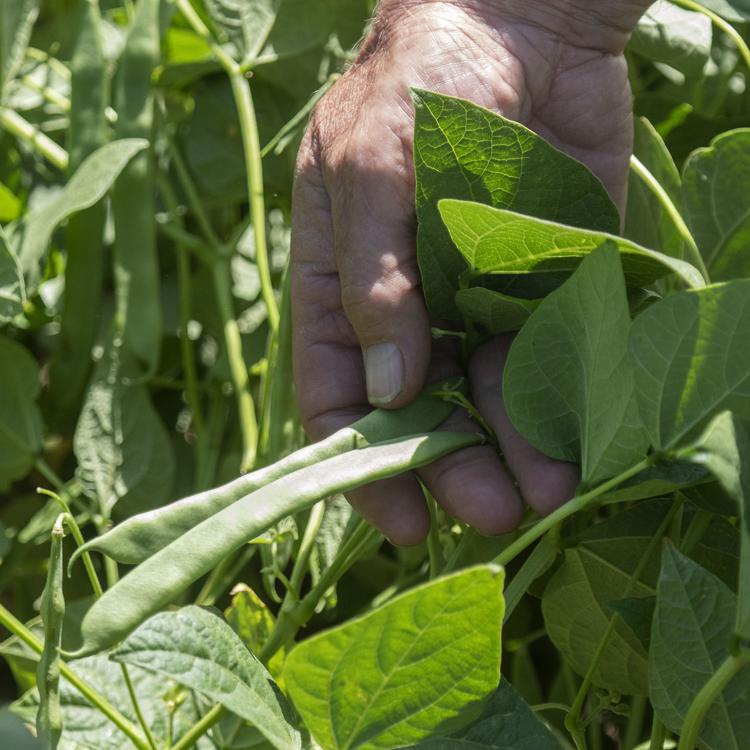 The bean business hasn't had the roller coaster ups and downs felt by the dairy, potato and livestock sectors. The legume has been benefiting from the pandemic since March, and bean prices are 50% higher than they were a year ago.
"It's great for growers," HM Clause Production Manager Monty Hamilton said.
But the pandemic isn't the main reason bean prices are so good.
A bad harvest
Back in March and April, people flocked to grocery stores to stock up on food. When they could, many chose to buy protein-rich foods that store well. Beans check the boxes for protein and shelf-life and stores sold out fast.
"This was worldwide, consumers gravitated toward these shelf-stable products," Columbia Grain International CEO Jeff Van Pevenage said in a phone call. "We've seen increases in demand well over 300% in some marketplaces."
Demand for beans is higher than normal, but shifting eating habits aren't the cause of higher dry bean prices.
"A year ago, there were a lot of crop shortages throughout the Midwest," Hamilton explained. "Everywhere beans were grown, there was a little bit of a shortage."
Bad weather was the culprit. A cool, wet spring delayed planting a few weeks. Beans are usually the last crop planted, farmers normally get them in the ground during the last week of May or the first week of June. Last year's late start led to an unusually late harvest and a lot of the crop got damaged.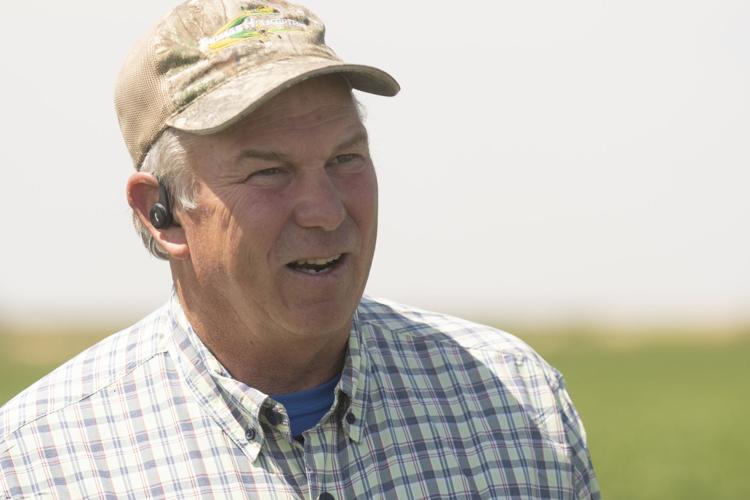 Poor crop quality and fewer beans led to higher prices, even before COVID-19 started causing market chaos.
"The prices are high because there weren't many beans last year," Filer bean farmer Bill Bitzenberg said. "It's just supply and demand."
Changes in shopping habits only exacerbated the supply problem.
"I think this year was going to be good no matter what," Hamilton said. "And then COVID hit and cleaned up even more of the inventories. There's a big shortage of beans right now throughout the U.S."
Shortages are often good for growers. A year ago, bean prices were in the low $20 range per hundredweight. That's right around the breakeven price for farmers. Now prices are in the mid-$30s. That doesn't mean bean farmers are going to get rich come harvest time, but there's a good chance prices will still be solid in the fall.
Prices for crops such as corn and wheat haven't been all that great for a while, so some farmers saw an opportunity to make more money on beans this year.
"A lot of the other prices are just not that good," Bitzenberg said.
Farmers planted a lot more beans this year in response to the shortage. American bean acreage is up 23% according to the U.S. Department of Agriculture. That's a significant increase, but it's not unheard of after a bad harvest.
In 2019, Idaho farmers planted 47,000 acres of beans. This year they planted 65,000. That's 38% more. Idaho typically accounts for roughly 10% of national bean production, and much of that production comes out of the Magic Valley.
Hamilton noted that in his 16 years in the Magic Valley bean business, he's never seen acreage fluctuate so much this quickly.
"There are a lot of people growing beans now that haven't grown them for years," Hamilton said.
As the Magic Valley dairy industry has grown, demand for corn and alfalfa has grown, too. Farmers were growing fewer beans as a result.
It's unlikely that COVID-19 played much of a role in this year's acreage jump. Farmers tend to know months in advance what they're going to plant. For instance, Bitzenberg knows what he's going to grow in 2021, he said.
The decision to plant beans, for many, was made before March. Some farmers might have seen the pandemic coming and were extra eager to plant beans, though.
The lone winner
So far beans appear to be the one Magic Valley crop that has done perfectly well during the pandemic.
And there are some signs COVID-19 could help beans in the future.
Van Pevenage noted that the pandemic could have increased peoples' interest in healthy, plant-based proteins. But more importantly, COVID-19 has led to people eating more beans, and that shift could be permanent.
It's tricky to know exactly what the bean price will look like come harvest this fall. Blitzenberg said this year's crop is looking pretty good, but not spectacular. You really can't be confident about what price you'll get until you drive your first truckload up to the elevator.
But so far, there are some good signs.