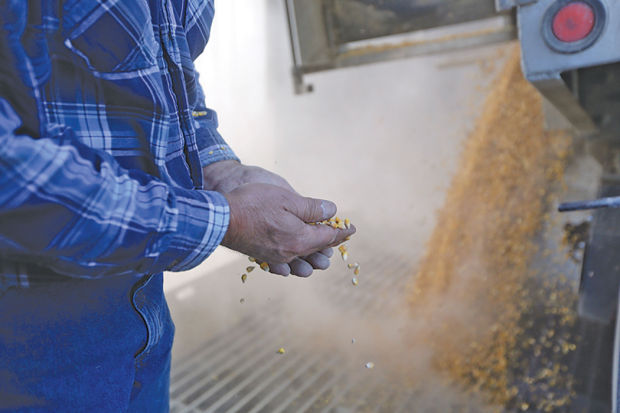 NAMPA • An announcement last week that a cereal nearly all parents feed their young children is going GMO-free is sure to spoon up more rhetoric in an ongoing debate over what place genetically engineered seeds should have in the food supply.
General Mills announced late on Jan. 2 that it will no longer use corn starch and sugar made from genetically modified crops when manufacturing Cheerios.
The announcement pertains only to original Cheerios, not any of the other versions of Cheerios such as Honey Nut Cheerios nor any other General Mills cereal.
The announcement will have little impact on agricultural producers. The main ingredient in Cheerios is oats, a crop that has no genetically modified seed varieties available.
The other main ingredients are corn starch and sugar, both of which are used in small enough quantities to be sourced from existing GMO-free channels.
Cynics say the announcement is a blatant marketing ploy to prop up sagging sales. Sales of Cheerios fell by about 7 percent in the year that ended Nov. 3, according to data from the market research firm IRI. General Mills successfully boosted sales of Chex cereal by marketing it as gluten-free, which was another relatively easy transition to make.
However, the move is sure to be seen as a win for GMO critics who have been lobbying to get foods containing GMO ingredients labeled as such and a blow to agricultural producers who fear such a label will scare, not educate, consumers.
How much consumers should know was at the heart of a debate held during the Idaho Center for Sustainable Agriculture's 2013 Symposium held in Nampa last November.
Jenny Easley was one of the panelists. The mom-turned-consumer advocate began GMO Free Idaho four years ago. Even though she is an avid label reader, she had never heard the term "GMO" until about five years ago when she watched a documentary about the issue. She wants to see GMO products labeled so "people will know what's in their food."
But Duane Grant, a farmer from Rupert who is also a nationally known advocate for genetically engineered crops, points out that a labeling law already exists in the U.S. That law requires any product that has been altered to be substantially different than generally accepted standards must be labeled.
"GMOs are not substantially different than conventional products in terms of nutrition or mineral content," Grant said.
Later in the debate, he pointed out that each ingredient carries with it a wealth of information that is never found on a label. For example, was the crop grown using conservation tillage or a moldboard plow? That information goes to the heart of whether a crop was raised sustainably rather than just how the seed was developed.
He describes genetic engineering as a little piece of instruction that is inserted in a plant that teaches the plant how to do something that it didn't know how to do before, such as not die when sprayed with the herbicide glyphosate.
But Easley countered that the piece of information introduced comes from a separate species and changes the plant in a way that could never happen in nature. "GMO crops make a farmer a rock star," she said. "It takes less work. They can spray a whole field instead of manually controlling weeds or spot spraying."
The debate began almost as soon as the first genetically modified seed was released 20 years ago and has increased in intensity as the number of GMO varieties and hybrids, called "events", have been developed.
Between 70 and 80 percent of all the food consumed in the U.S. contains ingredients that have been genetically modified, according to the Grocery Manufacturers Association.
While going back to a GMO-free food supply is highly unlikely, consumers are becoming more wary of the technology. In the last decade, the number of U.S. consumers that are very or extremely concerned about genetically modified food has doubled from 10 to 20 percent of those polled, according to a global market research firm.
During the debate, Easley mentioned many of the concerns that other consumer groups often highlight — that GMO crops are harmful to the environment and human health.
"It's not just what we're eating or the food produced, it's in the air we breathe," she said referring to pollen from GMO crops and also the residue from herbicides or other crop protection chemicals sprayed on those crops.
Dan Moss, another producer from Jerome, said that he is a good steward of both the land and the GMO technology used on his potato farm because he follows the EPA label.
"I rotate crops, I use different products, I go into alfalfa for several years where I don't use hardly any chemicals," Moss said.
But Easley wasn't convinced.
"We're not talking about one farmer, even one as big as you are," she said. "We're talking about thousands of acres of Roundup Ready crops."