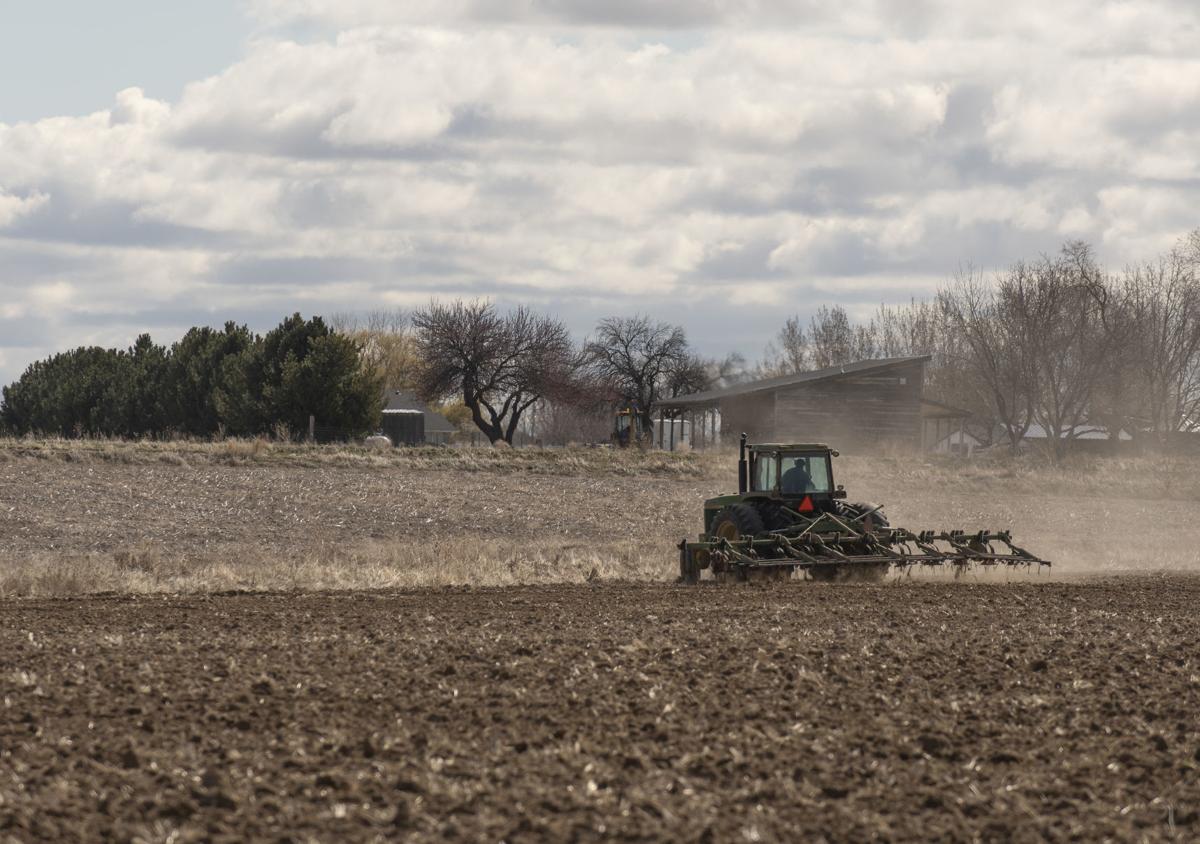 HEYBURN — The coronavirus pandemic isn't just hurting demand and prices for crops. It's also making it harder for some farmers to plant and harvest.
In mid-March, the U.S. Department of State suspended visa processing in Mexico for migrant workers.
That March 16 freeze made life chaotic for Joel Anderson, the executive director of the Snake River Farmers Association, a non-profit based in Heyburn that helps farmers find migrant workers through the H-2A program. The Snake River Farmers Association was started by farmers in Paul in 1986, but now has 600 members in 15 states.
The suspension rules changed a couple of days later, when the Department of State said that some in-person interview requirements would be waived, allowing some visa applications to be processed. The Department of State's policies weren't just changing daily, there were times when they changed hourly. That's unprecedented, Anderson said. 
The suspension has since been relaxed even further, which means more H-2A workers will be able to get into the country. But the in-person interview requirement isn't going away for everyone.
"It's probably a good 20% of the workforce that has a current need for an in-person interview," Anderson said.
Some Magic Valley H-2A workers had already arrived before the pandemic changed the visa process. But a 20% reduction in workforce could be a big problem for some farmers.
"In a very real way, some of our farmers' operations are threatened," Anderson said.
A lot of H-2A workers work on the same farm year after year. Some smaller ag operations might lose veteran workers with invaluable experience. 
In both 2018 and 2019, roughly 1,200 workers have come to the Magic Valley on H-2A visas according to data from the Office of Foreign Labor, the Employment and Training Administration and the U.S. Department of Labor compiled by Idaho Department of Labor Regional Economist Jan Roeser.
The Magic Valley produces roughly half of Idaho's ag revenue but accounts for a little under a third of the state's H-2A workers. Much of south-central Idaho's ag revenue comes from dairy, which requires year-round employees — the H-2A program, with the exception of sheep herding, only helps farmers find seasonal workforce help.
No Magic Valley crop relies more on H-2A workers than alfalfa, which had about a quarter of the region's H-2A workers last year. Hay, straw, sheep and corn production also require H-2A workers. Certified H-2A workers are a significant part of Magic Valley agriculture for nearly every crop — with the exception of dairy — including watermelons and mink.
Minidoka County ag accounts for just under a third of all Magic Valley H-2A workers — there were 357 H-2A workers in the county in 2019. Gooding, Jerome and Twin Falls Counties have each relied on about 200 H-2A workers in 2018 and 2019.
Not all farmers are going to see the same kind of impact, Anderson said. The 20% reduction in workers won't be equal for everyone. Some farmers will be hurt more simply due to bad luck. 
Anderson said he's more worried about smaller ag operations, who might not be able to handle losing a worker or two.
"The ones that are really hit are the farmers that get say three or four (H-2A workers) and only one of their workers gets a visa," he said. 
Record unemployment levels could lead to more Idahoans seeking ag jobs. Anderson said he hopes more U.S. workers enter the field and find they enjoy the work. Getting more young people in agriculture would be a positive, Anderson said, as older farmers retire without passing their farms onto their children.