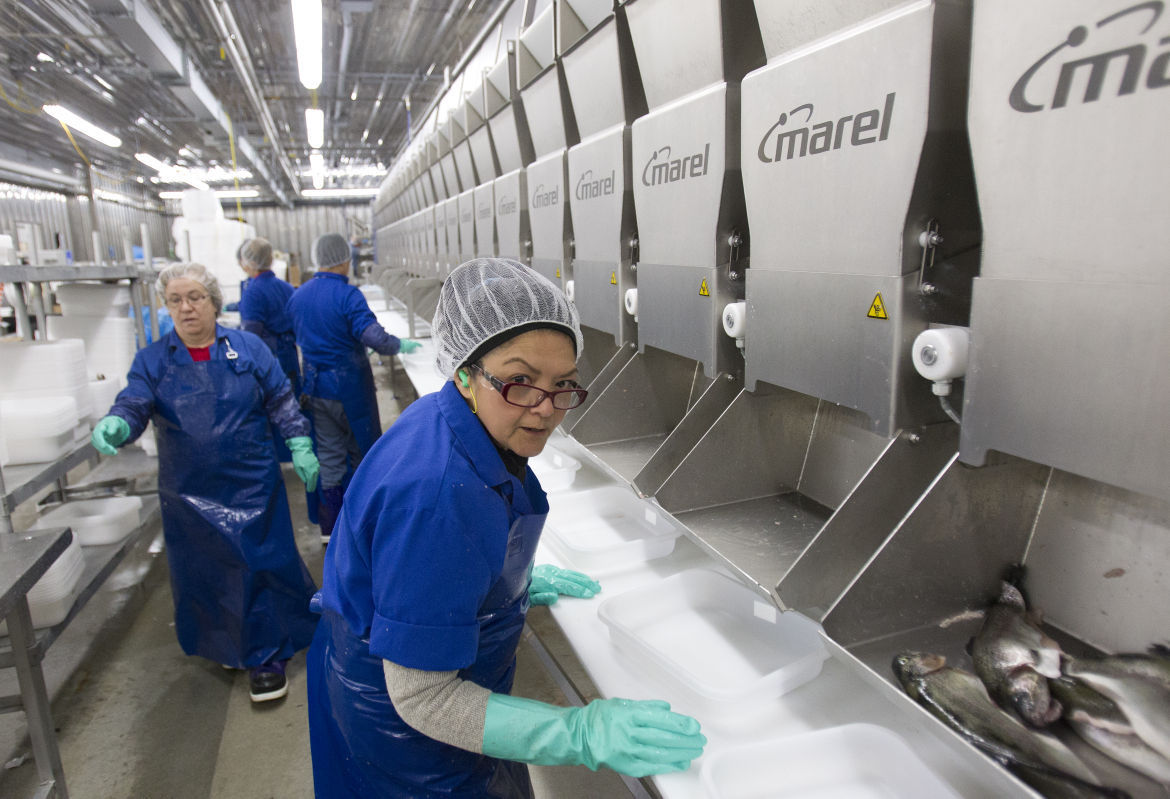 FILER — The Magic Valley's biggest trout farmer has a new owner.
Clear Springs Foods, based in Buhl, was recently acquired by Riverence Holdings, which bought Evaqua Farms in the Magic Valley a few years ago. Riverence announced the acquisition Saturday. The company said that no layoffs planned, and did not release financial details of the sale. 
"We believe this is a watershed moment for American aquaculture," Riverence Director of Communications Gabe Watkins said. "There are plenty of things to be excited about." 
Riverence is the Americas' second largest producer of rainbow and steelhead trout, raising eggs in Washington and growing fish in the Magic Valley. Clear Springs Foods has been farming trout in the Magic Valley since 1966 and is the Americas' largest producer of farmed rainbow trout. The two companies have a combined 450 employees.
Idaho is the American leader in trout farming, typically accounting for about 70% of production in most years, according to the U.S. Department of Agriculture. Gem State trout farmers sold $40 million worth of trout in 2018, which was 40% of the $100 million in trout sales nationwide.
Virtually all of Idaho's farmed fish come out of the Magic Valley, due to the area's consistent supply of cold, high-quality water. But the number of businesses controlling production here is decreasing.
"Consolidation has been occurring here in Idaho for the last decade or two," University of Idaho Extension Educator Gary Fornshell said.
This is the second time in recent months that ownership of a major Magic Valley aquaculture company has changed hands. In November, the Washington-based company Wilbur-Ellis Nutrition purchased Rangen, a major aquaculture feed production business.
Fornshell noted that Riverence's acquisition of Clear Springs makes it the country's clear leader in trout production.
"They pretty much dominate the domestic food market for rainbow trout," he said. "It's going to be a big change."
In a press release, Riverence highlighted that the Cold Springs acquisition gives the company the ability to control trout production and sales "from egg to plate." Clear Springs is a vertically integrated company, meaning it handles everything from raising fish to trucking fillets to buyers. Riverence said in an email to the Times-News that "nothing is changing with company structures at this time." 
With Clear Springs, Riverence can now produce more than 15,000 metric tons of fish annually between 14 farms.
"This is very positive for the West End of the Magic Valley and the future of aquaculture," Clear Springs Foods CEO Jeff Jermunson said. 
This story has been updated to include additional information provided by Riverence. 
The business news you need
With a weekly newsletter looking back at local history.