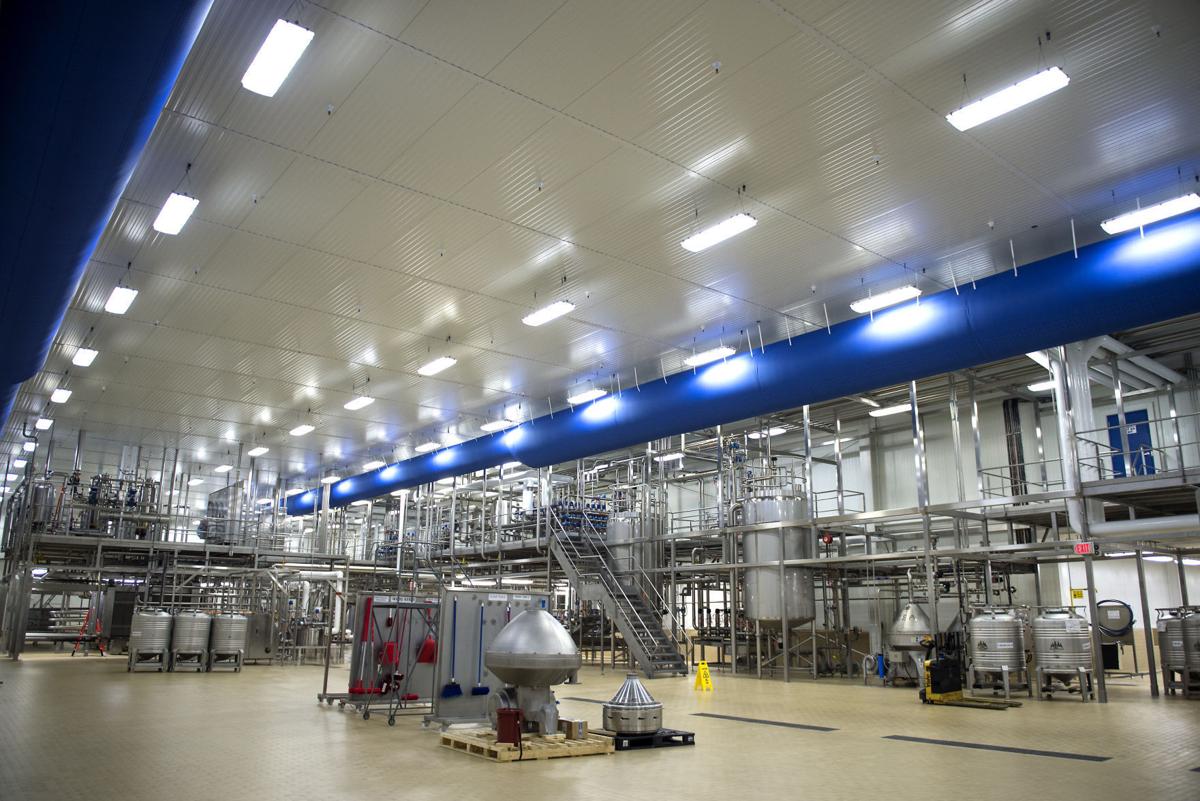 TWIN FALLS — Chobani sees a dairy industry under siege. Farmers struggle with low milk prices brought on by overproduction. Consumers question dairy ethics as animal rights activists consistently accuse the industry of animal cruelty. Milk consumption is on the decline.
"I think dairy milk is being picked on," Chobani Chief Marketing and Commercial Officer Peter McGuinness said. "I don't want to be dramatic here, but I would categorize this industry as being in crisis."
In an effort to address the crisis, Chobani, which has yogurt production facilities in the Magic Valley and upstate New York, is starting the Milk Matters program. As part of the initiative, Chobani is teaming up with Fair Trade USA. The non-profit will inspect dairies to ensure worker safety and animal wellbeing, and qualifying dairies will be Fair Trade USA certified. Chobani also says Milk Matters will address the industry's environmental impacts.
There's a financial incentive for dairies to get Fair Trade USA certified. Farmers will receive a 2-4% premium on their milk if they comply with the Fair Trade USA requirements.
McGuinness believes that dairies are hurting, and said that multiple American dairies close every day. The Fair Trade USA label could help turn around the dairy industry, he said.
Chobani founder and CEO Hamdi Ulukaya believes that no one is talking about the plight of dairies.
"America's dairy farmers are facing the worst crisis since the Great Depression," Ulukaya tweeted Tuesday. "Most people don't seem to know or care."
Consumer perception is an issue for the dairy industry. The program could help Chobani reach yogurt buyers who have concerns about working conditions or livestock health at dairies.
"You have all of this noise out here that's causing consumer confusion and consumer concern, which is causing milk consumption to go down," McGuinness said.
Some doctors have said dairy increases the risk of cancer or diabetes, claims McGuinness sees as unfounded and misleading. Changing the perception of dairy could help.
It's unclear how much of an impact the Fair Trade USA label could have in the Magic Valley. International markets determine milk prices, so marketing yogurt differently can only have so much of an impact.
"Programs like this help," Idaho Dairymen's Association CEO Rick Naerebout said. "The bigger, underlying issue on low milk prices is just oversupply of milk and dairy products."
Naerebout explained that some components of the Milk Matters initiative, like animal wellbeing inspections, already take place, Naerebout said.
"It's a bit of a new wrinkle," Naerebout said. "It's something that we've seen coming for the last few years, so it's not unexpected."
Still, it's encouraging to see Chobani offer more money for milk coming from farms with higher standards, Naerebout said.
"What we typically see is increased expectations at the farm level, but no increase in milk price to go along with it," he said. "It's really nice to see a company take a different approach."
Chobani hopes to have 100% of its farms Fair Trade USA certified by 2025.
"We're very, very aware of a lot of the issues facing the industry," McGuinness said. "We want to try to help."
The business news you need
With a weekly newsletter looking back at local history.