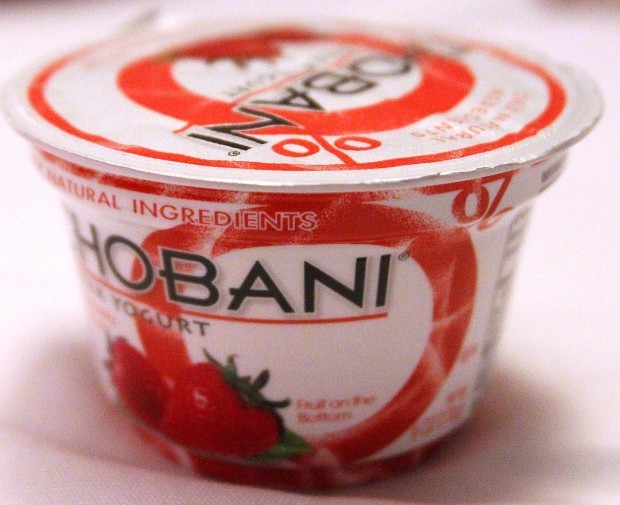 LONDON • The High Court of England and Wales has restricted Chobani from marketing its product as Greek yogurt in London and Wales, saying the term is confusing to consumers.
While a setback to the company's marketing overseas, the ruling will not affect operations at Chobani's Twin Falls plant, said spokeswoman Lindsay Kos.
Fage, a yogurt company in the UK that produces some of its yogurt in Greece, brought the claim to the Chancery Division, saying that labeling product as Greek yogurt is deceptive when it is not made in Greece. Chobani, on the other hand, argued that Greek yogurt is a process, not the place of origin.
"We get this question a lot," Chobani Chief Communications Officer Laura Briggs responded to a question submitted on the company's UK website and listed in court documents found at the website for the British and Irish Legal Information Institute. "Many people think that 'Greek' yoghurt refers to where we make our yoghurt, but it actually describes how we make our yoghurt."
In his ruling, Justice Michael Briggs wrote that both companies during the seven-day trial "deployed very substantial forensic effort and ingenuity in seeking to persuade the court to their rival views about the meaning and significance (if any) of the labelling of thick and creamy yoghurt in the UK as Greek yoghurt, in the minds of the yoghurt eating public."
In his opinion, the judge weighed testimony from both companies along with a customer survey performed for Chobani and other documentation relating to Chobani's entry into the British market last year. The judge noted that third-party consultants had warned Chobani about labeling conventions in the UK and the need to distinguish yogurt produced in Greece from "Greek-style" yogurt.
Justice Briggs concluded, "it seems to me clear that, if a sufficient goodwill is shown to be attached to the phrase Greek yoghurt among customers who believe that it is made in Greece, and that this matters to them, then the use of Greek yoghurt to describe yoghurt not made in Greece plainly involves a material misrepresentation. It is a misrepresentation to all those who think that Greek yoghurt is made in Greece. It is a material misrepresentation to those who think that, and consider that it matters to them. ...
"For those reasons, Fage's claim to restrain Chobani from passing-off its American made yoghurt in England and Wales under the description Greek yoghurt succeeds, and a permanent injunction must be granted to that effect."
Kos told the Times-News she does not believe the injunction will hurt sales.
She said Chobani, which began marketing in the UK last fall, remains committed in the UK and elsewhere.
"We remain unwavering in our belief that the term 'Greek yogurt' describes yogurt that has been crafted using an authentic straining technique," she said. "It is this straining process, not a country of origin, which removes the excess liquid from the yogurt making it deliciously rich and creamy.
"We founded our company with the vision to make delicious, nutritious Greek yogurt available to everyone, and it is this vision that led us to the UK. We will persevere to bring British consumers the choice they deserve in the yogurt aisle and remain deeply committed to giving our loyal UK fans even more great Chobani products and flavors."