CASTLEFORD — Mike Courtney crouched down in the tan-gold grassland to measure a clump of Snake River wheatgrass. He shimmied his 12-inch ruler up the plant a few times as he measured his way to the top.
"This is a successful rehab effort," the Bureau of Land Management Twin Falls district manager said. "This plant community is keeping the cheatgrass out.
Courtney stood in the middle of valuable rangeland Sept. 5. The pasture is part of the Devil Creek subregion in the Jarbidge Field Office of the BLM Twin Falls District.
The Jarbidge Field Office released 28 proposed livestock grazing decisions Aug. 26. Once finalized, they will guide how the Devil Creek subregion is managed for the next decade.
BLM officials say the new decisions will help bring back sagebrush habitat and build wildfire resistance by increasing grazing. Critics say the decisions cave in to ranchers' requests and make it unlikely sage grouse will return. They argue that increased grazing is an ineffective strategy for reducing wildfires.
Frustrating fires
The Jarbidge Field Office manages nearly 1.4 million acres of public lands — including lands that stretch from Interstate 84 down into parts of northern Nevada. From east to west, the office's responsibilities run from Hagerman to Bruneau.
Devil Creek is one of four subregions within the Jarbidge Field Office, and sits west of Castleford and Rogerson. About a third of Devil Creek is in Twin Falls County, while the rest lies in Owyhee County.
Grasslands and sagebrush in the Jarbidge Field Office have been decimated by wildfires in recent decades. This year, the Jarbidge Field Office has seen 100,000 acres of its grasslands hit by fire. In Devil Creek, some areas have burned as many as seven times in the last 25 years, and nearly all of Devil Creek has burned at least once in that time.
Jarbidge Field Office Manager Elliot Traher said that limiting fires is an essential part of restoring sagebrush habitat. The lands managed by the field office used to be full of sagebrush. Traher hopes the changes in the 28 proposed grazing decisions will help systematically rehabilitate the landscape and bring sagebrush back.
"If we don't reduce that fire frequency, (rehab) doesn't matter," Traher said. "The fire comes in, burns all the work we've done and we have to start from scratch."
Traher said that increasing grazing will help ensure that reseeding and rehabilitation efforts aren't wasted. The BLM is significantly raising the number of animal unit months (AUMs) for Devil Creek, in many instances proposing to roughly double the amount of grazing on pastures.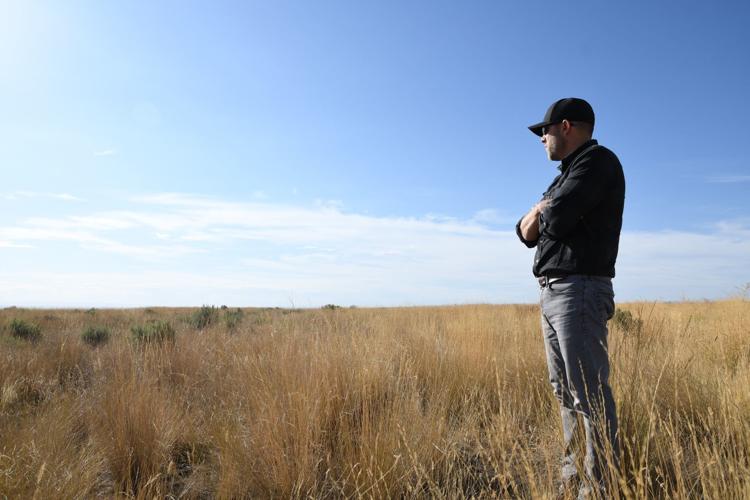 That increase will reduce the amount of fuel for fires, Traher said. Increased grazing will also give sagebrush a better chance of growing back, because the shrubs won't have to compete with grasses quite so fiercely.
Courtney said that during his time in the Twin Falls district, he has seen more than a million acres of sagebrush habitat lost to wildfires. Back in the 1970s, he explained, 10,000-acre fires were considered big. By the 1980s, the agency might see a few 20,000-acre fires in a year. Now, 100,000-acre fires aren't particularly surprising, and that's making it difficult for slow-growing sagebrush plants to return.
The wrong approach?
Critics of the proposed decisions say that ramping up grazing is the wrong way to combat wildfires. Instead, they argue that planting more native species, and letting the land recover before bringing back cattle, make it more resistant to wildfires. The BLM does include native species in its reseeding mixes, but also uses non-native species.
Western Watersheds Project Idaho Director Scott Lake said that increased grazing helps cheatgrass flourish. Cheatgrass, a non-native and invasive species, is especially flammable and is a major reason that fires in the West have become more severe.
"There is no scientific evidence to show that overgrazing this land is going to prevent fires from happening," Lake said.
Lake added that the BLM's plan to significantly increase the amount of grazing in the Devil Creek subregion is a "fundamentally misguided approach to try to eliminate fire."
WildLands Defense Public Lands Director Katie Fite described the proposed decisions as "so, so depressing."
She highlighted the negative impacts of crested wheatgrass.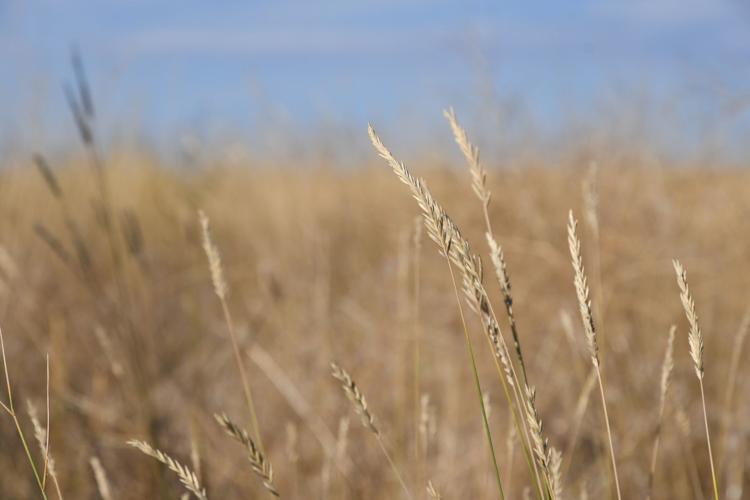 "It's an ecological disaster, the crested wheatgrass," Fite said. "The fire problem has gotten worse with all the crested wheatgrass."
Like cheatgrass, crested wheatgrass is a non-native species, but it is a plant that the BLM has historically planted in burn areas.
Crested wheatgrass has its place as a management tool because it can outcompete cheatgrass, according to Courtney. It is more fire-resistant than cheatgrass because it stays green later into the year. It is also more useful as a source of forage for livestock.
The BLM isn't dedicating enough effort to bringing back native species in the Devil Creek subregion, Fite said. Essentially, the BLM is valuing ranching interests at the expense of native plants and animals, she said.
"These decisions are basically BLM giving up on ever having sage grouse again in these habitats," she added.
Simplot Land Manager Darcy Helmick emphasized that there could be changes to the proposed decisions before they are finalized, but in general, she approved of the BLM's new approach.
"I think the Jarbidge Field Office, and the staff at the BLM, worked very hard on putting this document together," Helmick said. "BLM has really done a fantastic job."
Courtney and Traher pointed out that the new grazing decisions, if finalized, will include increased monitoring efforts, and a more adaptive management approach.
BLM employees will be spending more time in grazing allotments and measuring different species in order to have a more accurate understanding of how management plans are progressing. If something isn't working, the approach will be tweaked.
"We've got to keep it from burning," Courtney said. "Hopefully we'll start turning the tide."
The business news you need
With a weekly newsletter looking back at local history.