JEROME — Magic Valley ranchers have talked for years about the need to increase beef processing capacity in the region.
Now a big boost is on the way.
On Friday, True West Beef announced it'll be building a new beef processing facility near U.S. Highway 93 within Jerome's area of impact. The company has received tax incentives from Jerome County for the project. True West Beef is owned by Boise-based Agri Beef.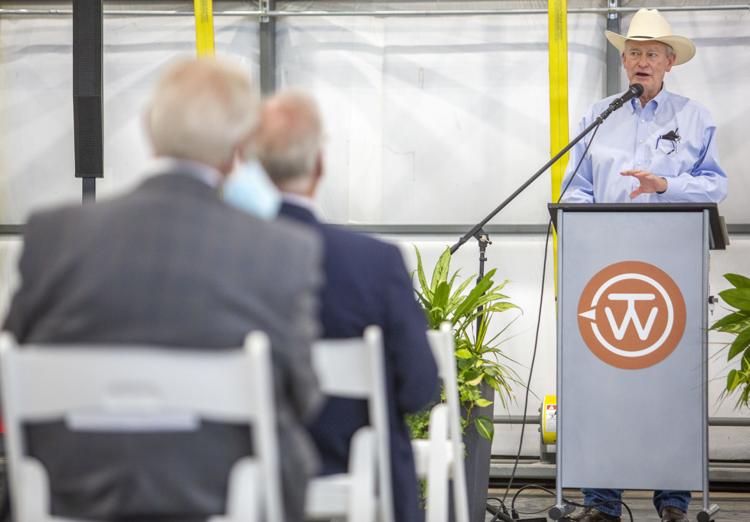 The Jerome facility will process 500 head of cattle a day and will employ nearly 400 workers at an average salary of $52,000 a year. The company does not yet know exactly when that facility will be finished or how much it will cost.
"This is a generational moment for everybody in this valley," Oakley rancher Doug Pickett said. "It's something we've hoped for for years."
Historically, most Magic Valley-raised cattle have been shipped out of the region or state for processing. Long-distance shipping can mean less profit for producers. There are a few smaller processors in south-central Idaho — perhaps most notably Ida-Beef in Burley, which opened in 2018 and specializes in dairy cull cows — but local producers have long been eager to have more meatpackers.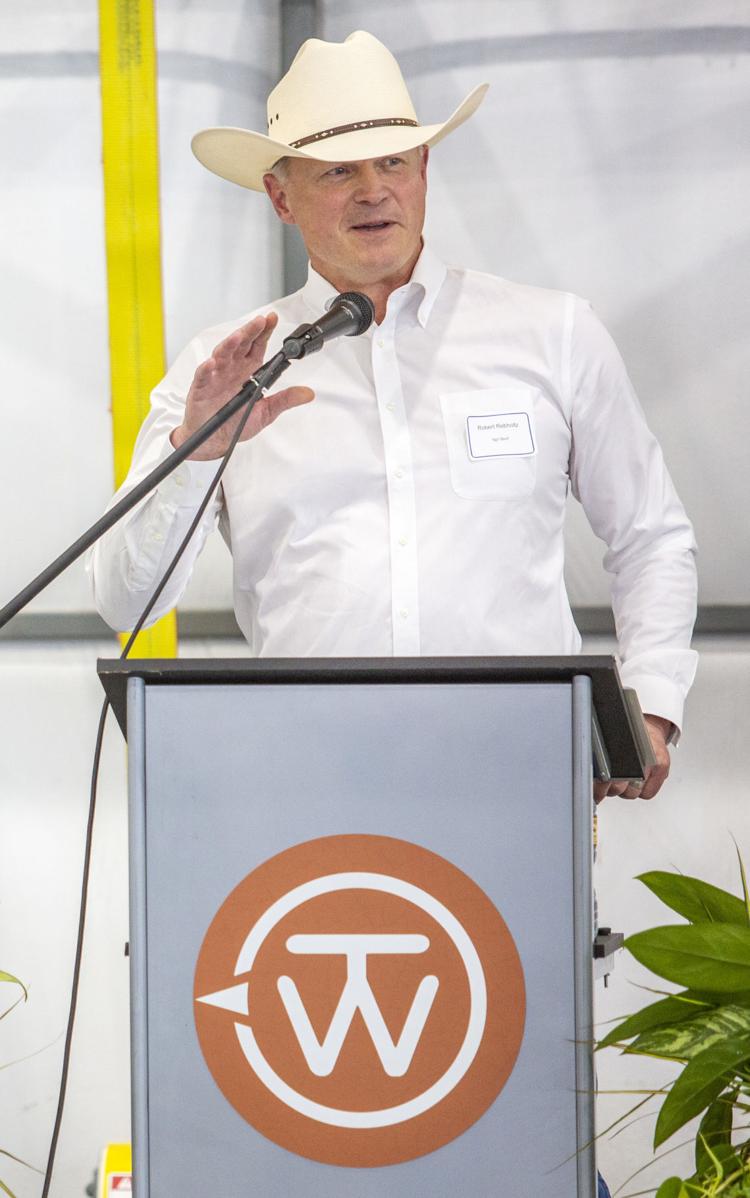 Idaho Gov. Brad Little, a rancher, attended True West Beef's unveiling Friday at the Jerome County Airport and said the company will be a boon both to the cattle-rich Magic Valley and the state. This will add value to local beef, he said.
"It so reflects what everyone in Idaho wants to see," Little said. "I can't think of anything more valuable."
Finding a niche
Agri Beef's business covers virtually every step of the beef supply chain, from genetics operations, nutrition products and feedlots to processing, niche product marketing and online overnight beef sales. The company has feedlots in Idaho and a mid-size processing facility in Toppenish, Washington.
Much of Agri Beef's business is focused on high-end, niche foods. Agri Beef owns the Snake River Farms, Double R Ranch, St. Helens Farms and Rancho El Oro brands. Some of those brands can be found in Magic Valley grocery stores, and some Agri Beef products have been lauded by professional chefs or appeared on national cooking television shows.
Snake River Farms Wagyu cattle are raised in eastern Idaho, while Double R Ranch beef is raised in Washington.
While an increase in local processing capacity will likely be a big benefit for some ranchers, it's not only the beef packing that has some producers excited. The Jerome processing plant will mainly produce Snake River Farms and Double R Ranch products. Those brands are growing more popular, which is why Agri Beef needed to ramp up its processing capacity.
"It's not just 500 head, it's 500 head of highly, highly prized, value-added, highly-marketed livestock that's going to go throughout the world," Little said. "This is a big, big addition."
When Agri Beef markets the Snake River Farms and Double R Ranch brands, it emphasizes that they come from Idaho and the Northwest. Some consumers are increasingly drawn to products that can be traced back to a specific region.
Magic Valley ranchers who can sell their beef to niche markets could see bigger profits.
"That's huge for these ranchers," Idaho Rep. Laurie Lickley said. "They don't have to develop their own brands and labels."
Pickett noted that most Magic Valley ranchers have never had an opportunity to market their beef like this. He said that bringing recognizable, desired brands to the area will help ranchers keep their operations going for future generations.
"I can't imagine a better scenario," he said. "It's the next step in diversifying our ag economy and giving us a chance to be more stable going forward."
An unusual model
Not only will some Snake River Farms and Double R Ranch beef come from the Magic Valley and be processed in a Jerome facility, some Magic Valley ranchers will partially own that facility.
True West Beef will have a somewhat unusual ownership arrangement. Agri Beef will be the majority owner of the Jerome plant, but the ranchers who provide beef to the facility will also have equity. True West Beef Executive Vice President Jay Theiler said the company will know in the next month or two which producers will be partial owners of the plant, but it's highly likely some of them will be Magic Valley ranchers.
"We believe that this model can serve as a new way for beef processing to expand in the U.S. and meet consumer needs," Thieler said.
Little noted that other Idaho products already have great marketing and brand recognition. And for many Gem State staples a lot of processing is done in state, keeping more of the revenue here.
Adding True West Beef will help make that true for the beef industry.
"We've got the dairy industry pretty well taken care of," Little said. "We've got the potato industry pretty well taken care of. The gaping hole was the beef industry."