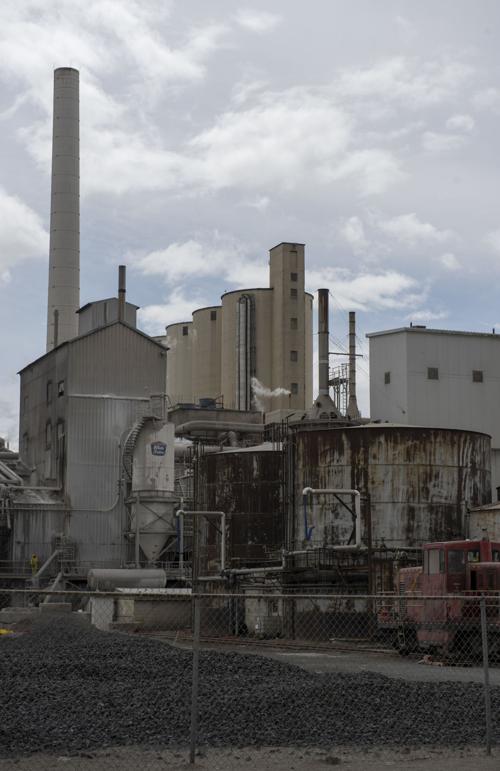 TWIN FALLS — An employee of Amalgamated Sugar in the Twin Falls region has died from COVID-19, according to the South Central Public Health District.
The Idaho Statesman is tracking coronavirus outbreaks in Idaho's agricultural sector. This is the first publicized COVID death linked to an Idaho agribusiness, based on information released by Idaho public health districts or gleaned from public record requests. The employee died July 26, according to Amalgamated Sugar.
Neither the health district nor Amalgamated Sugar was able to provide any other information about the employee. The South Central Public Health District in Twin Falls identified the first COVID-19 case from Amalgamated Sugar on May 5, and a total of 27 confirmed and probable coronavirus cases among employees of Amalgamated Sugar within the eight Magic Valley counties in the public health district as of Sept. 8. Only three of the cases were still being monitored, according to district spokesperson Brianna Bodily.
Amalgamated Sugar spokesperson Jessica Anderson said the Twin Falls facility was only aware of nine employees who had tested positive for COVID-19 over the same time period, and all eight surviving employees were recovered and back to work.
"We express our deepest condolences to the family and loved ones of our employee who passed due to COVID-19," Anderson wrote in an email to the Statesman. "It is a sad and unfortunate situation, as is it is when any of our employees pass for any reason. For the sake of our employee's and his family's privacy, we decline to comment further."
Anderson claimed Amalgamated Sugar was not a source of COVID-19 spread, citing safety precautions the company implemented early in the pandemic and company contact tracing that determined the cases were not due to workplace exposure. The company has completed more than 115,000 health screenings since March 20, Anderson said, and began issuing and requiring employee face masks on April 15.
"We have been very aggressive in our work to protect employee health, conducting health checks, providing ample sick leave and time off, and implementing strong social distancing and sanitation measures," Anderson wrote.
Idaho adds five deaths, over 200 new COVID cases Wednesday
The state's seven public health districts reported a combined 207 new confirmed cases of COVID-19 and five new deaths on Wednesday.
The latest deaths were in Canyon (2 new, 96 total), Ada (1 new, 143 total), Jerome (1 new, 7 total) and Nez Perce (1 new, 21 total) counties. According to updated demographics on the Idaho Department of Health and Welfare's website, the deaths included one person in their 40s, one in their 60s and one in their 70s. The others were 80 or older.
Idaho has lost 430 residents to the virus since the start of the pandemic with a case fatality rate of about 1.18%.
Ada and Canyon counties, which have the most and second-most cases in the state, each reported 44 new confirmed cases on Wednesday. Four other counties also saw double-digit increases — Kootenai (18 new, 2,376 total), Bonneville (17 new, 1,870 total), Bingham (11 new, 764 total) and Madison (12 new, 322 total).
The other counties reporting new confirmed cases were Bannock (1 new, 849 total), Benewah (3 new, 130 total), Bonner (3 new, 252 total), Boundary (1 new, 47 total), Camas (2 new, 12 total), Caribou (1 new, 73 total), Cassia (6 new, 559 total), Franklin (1 new, 76 total), Fremont (1 new, 128 total), Gem (1 new, 241 total), Gooding (1 new, 216 total), Idaho (2 new, 76 total), Jefferson (5 new, 366 total), Jerome (7 new, 617 total), Latah (2 new, 280 total), Minidoka (9 new, 563 total), Nez Perce (3 new, 358 total), Owyhee (1 new, 293 total), Payette (7 new, 698 total), Power (1 new, 193 total), Twin Falls (7 new, 1,734 total) and Washington (1 new, 301 total).
Since the start of the pandemic, 33,518 Idahoans have tested positive for the coronavirus. Health and Welfare reported 2,939 "probable" cases (76 new). IDHW estimates that of those infected, 19,405 people are presumed recovered.