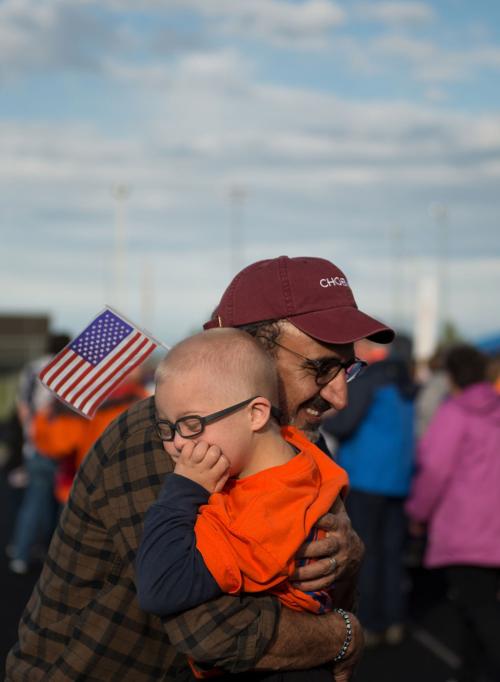 TWIN FALLS — Can businesses succeed if they put their employees and community ahead of profit?
That's the central question at the heart of "Moving Humanity Forward," a new VICE documentary about Chobani CEO Hamdi Ulukaya and the importance of refugees for U.S. cities and businesses. The documentary debuted Feb. 15 and is available for free on YouTube.
In Ulukaya's eyes, businesses shouldn't be focused exclusively on their bottom lines.
"We have to prove that having a conscience doesn't make you less profitable," Ulukaya says. "Maybe (it) makes you more profitable. … Some of the most important things can't be captured on a spreadsheet."
The documentary starts by briefly mentioning Ulukaya's background. He grew up in Turkey, the son of Kurdish shepherds who made cheese and yogurt. When he moved to America in 1994, he had $3,000 in his pocket and didn't speak English.
The movie also quickly explains the origins of Chobani itself. The company started in 2005 after Ulukaya bought a shut-down Kraft yogurt plant in upstate New York that was on the market for $700,000.
But this isn't a film about yogurt or a standard biopic about an immigrant fulfilling the American dream by building a multi-billion company from scratch. There isn't anything in here about Chobani introducing the country to Greek yogurt or changing the entire yogurt industry. The documentary is much more interested in Ulukaya's altruistic business practices and Chobani's reliance on refugees.
Ulukaya says at several points during the documentary that he shouldn't be praised so heavily for his philanthropic decisions.
"I just make yogurt," he says.
But at the same time, Ulukaya says clearly that money isn't at the top of his priority list, and he'd like to see other companies follow Chobani's lead — do things like hire refugees, invest in local communities, donate to charities, give employees shares in the companies they work for and take stances on social issues.
"This maximizing profit for shareholders has become a really bad obstacle of companies doing things for their people and for their communities," Ulukaya says. "I'll make a decision even if it might not be the right decision for making money, but it's the right decision for the community and the people."
After spending a decent amount of time following Ulukaya as he walks through Chobani's South Edmeston, New York plant, the story leaves the factory floor and shifts entirely toward refugees.
One might expect the film to depart upstate New York at this point and talk about the many refugees who work at Chobani's Twin Falls plant. But the words "Twin Falls" and "Idaho" never come up during the 45-minute video.
Still, the documentary talks at some length about the thousands of refugees in Utica and upstate New York. And the list of parallels between Utica and Twin Falls is long.
The cities are about the same size. They're both rural. And they both rely heavily on refugees, especially for labor.
The film notes that anti-refugee sentiment increased during Donald Trump's presidential run and time in office — something Twin Falls residents may remember vividly. But even as he has faced criticism for hiring refugees, Ulukaya has consistently defended his immigrant workers and their importance to Chobani and America.
"Moving Humanity Forward" explains that decreases in the number of refugees coming to the U.S. during President Trump's time in office worsened labor shortages in some areas. Trump slashed the annual number of refugees allowed into the country to 18,000 — President Barack Obama had set the cap at 110,000 during his last year in office.
Besides supporting refugees, Ulukaya differs from many CEOs in his willingness to take stances on various social issues. For instance, Chobani denounced the Idaho legislature's decision last year to prevent transgender athletes from competing on sports teams that align with their gender identity.
Businesses should care, openly, about gender equality, LGBT rights, gun violence and environmental issues, Ulukaya says at one point.
There are practical reasons to put profit second, Ulukaya says. Being community-minded helps you attract workers.
"Young people, talented young people, want to work in a company that truly cares," Ulukaya says. "You're kind of forced to do the right thing (as a business), and I think the world is going in that direction."
PHOTOS: Chobani Global R&D Center
Chobani Global R&D Center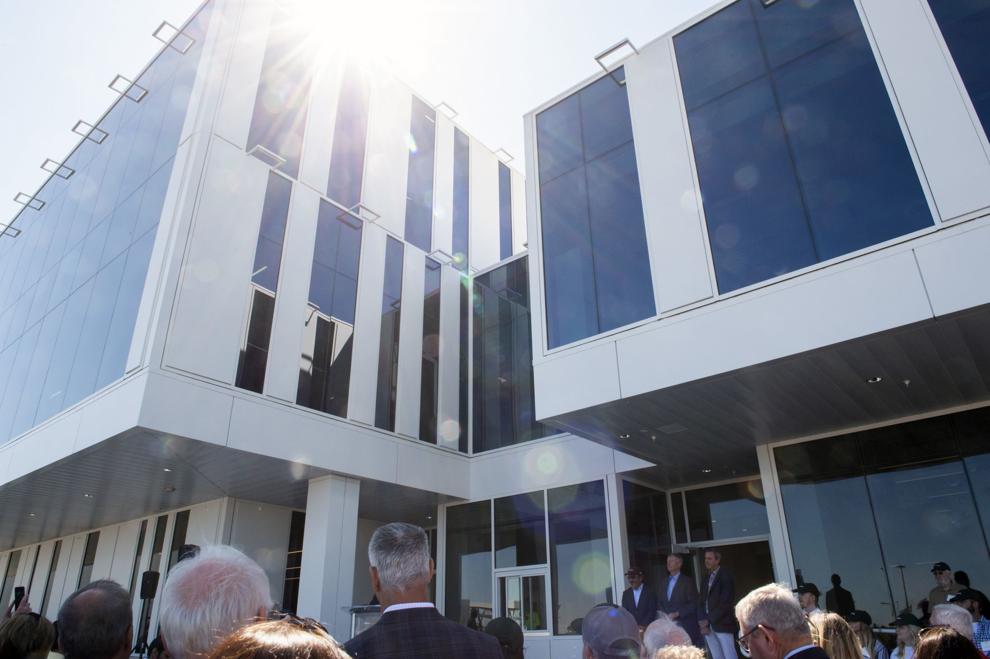 Chobani Global R&D Center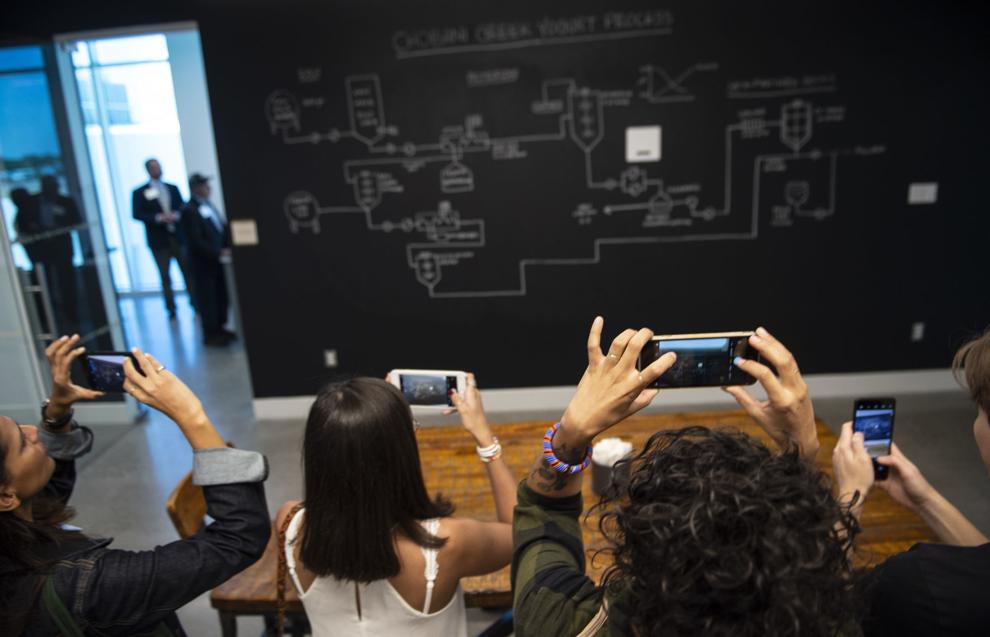 Chobani Global R&D Center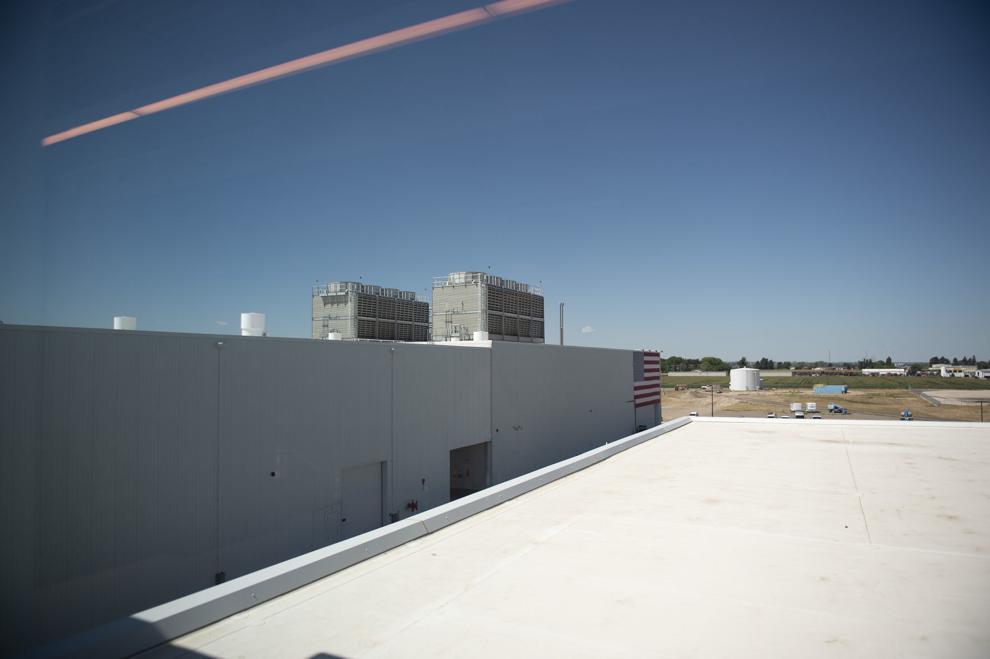 Chobani Global R&D Center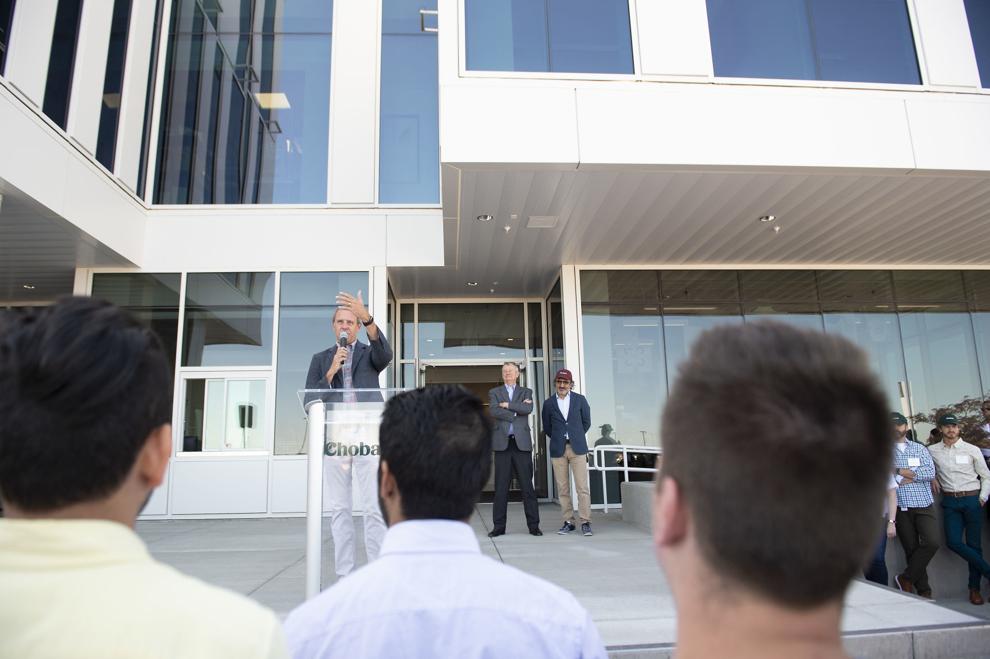 Chobani Global R&D Center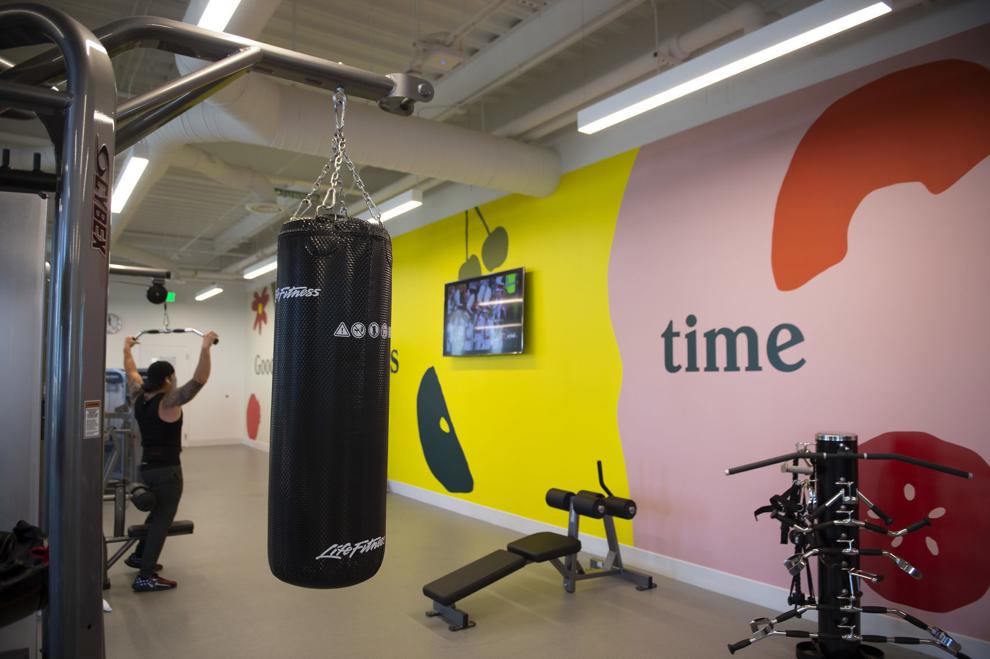 Chobani Global R&D Center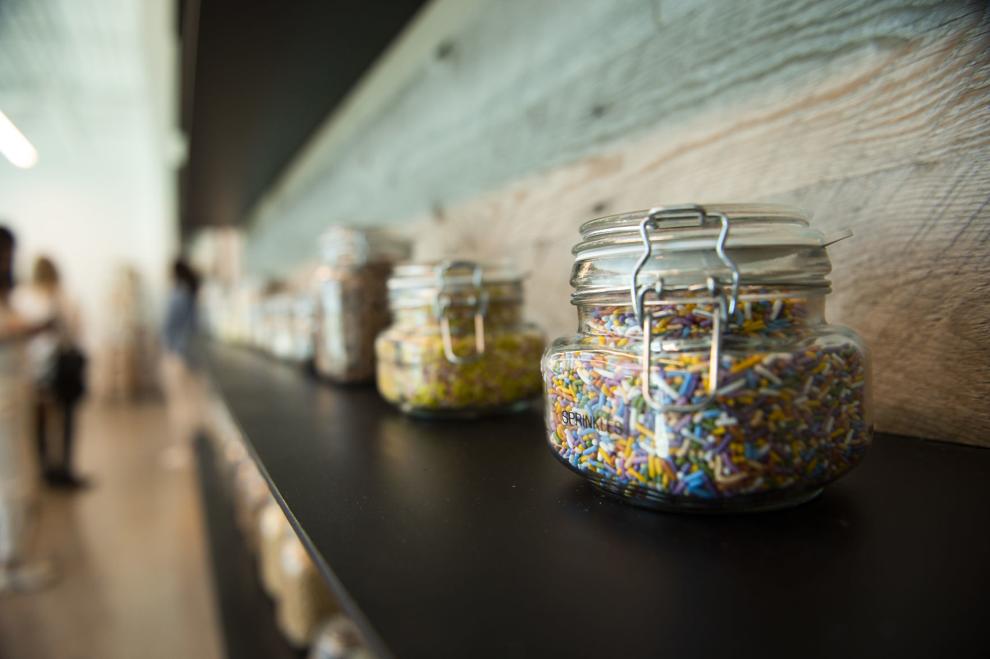 Chobani Global R&D Center
Chobani Global R&D Center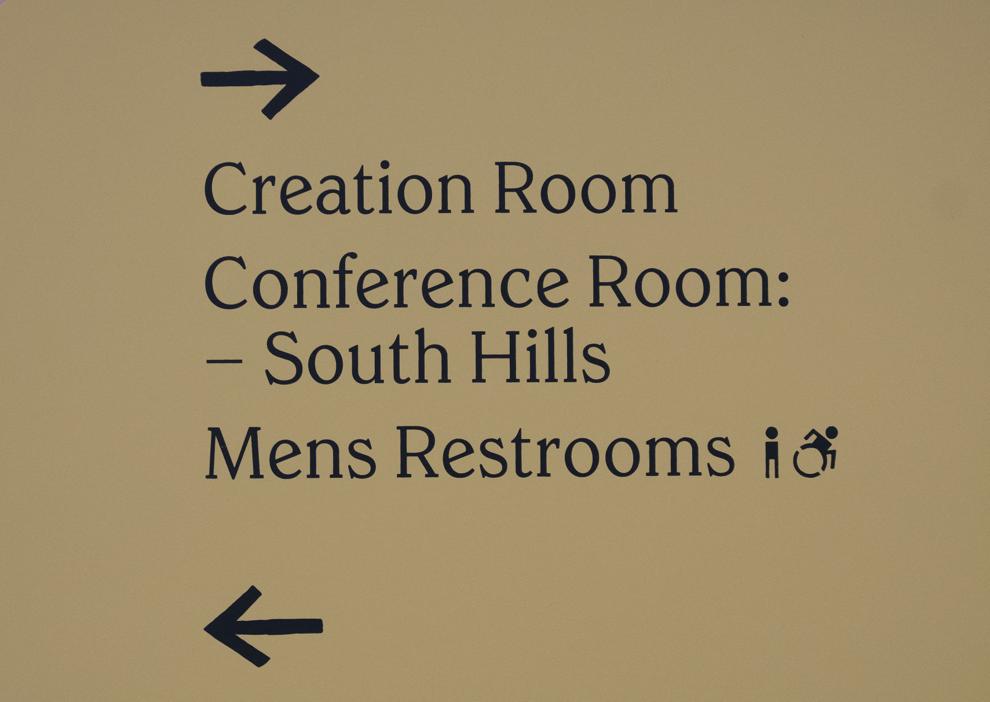 Chobani Global R&D Center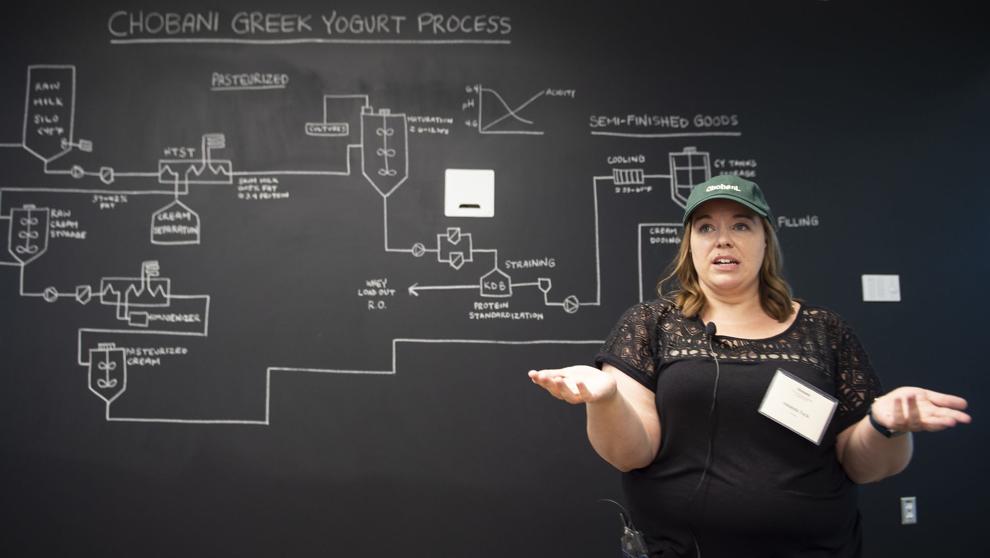 Chobani Global R&D Center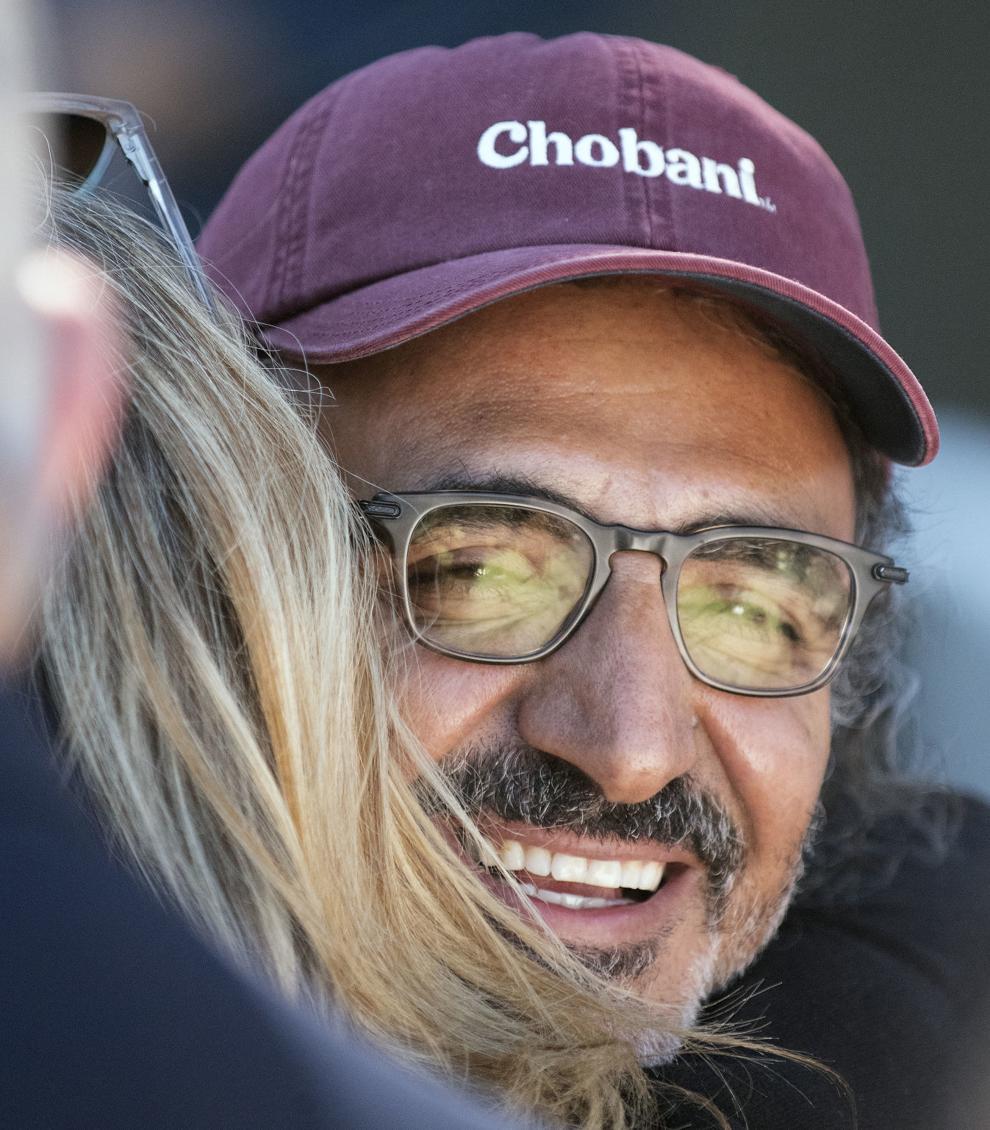 Chobani Global R&D Center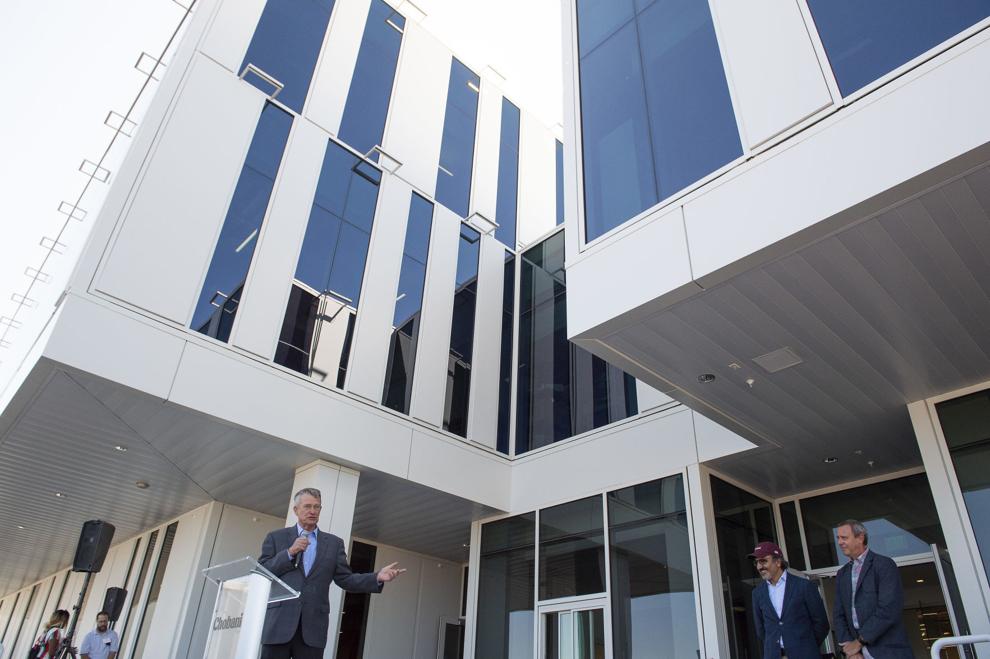 Chobani Global R&D Center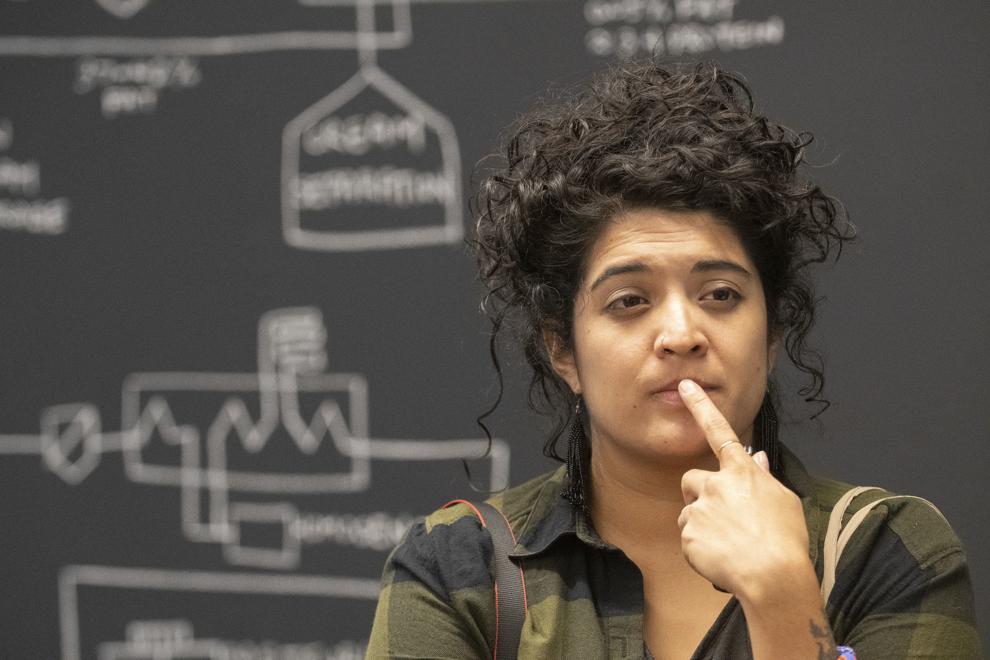 Chobani Global R&D Center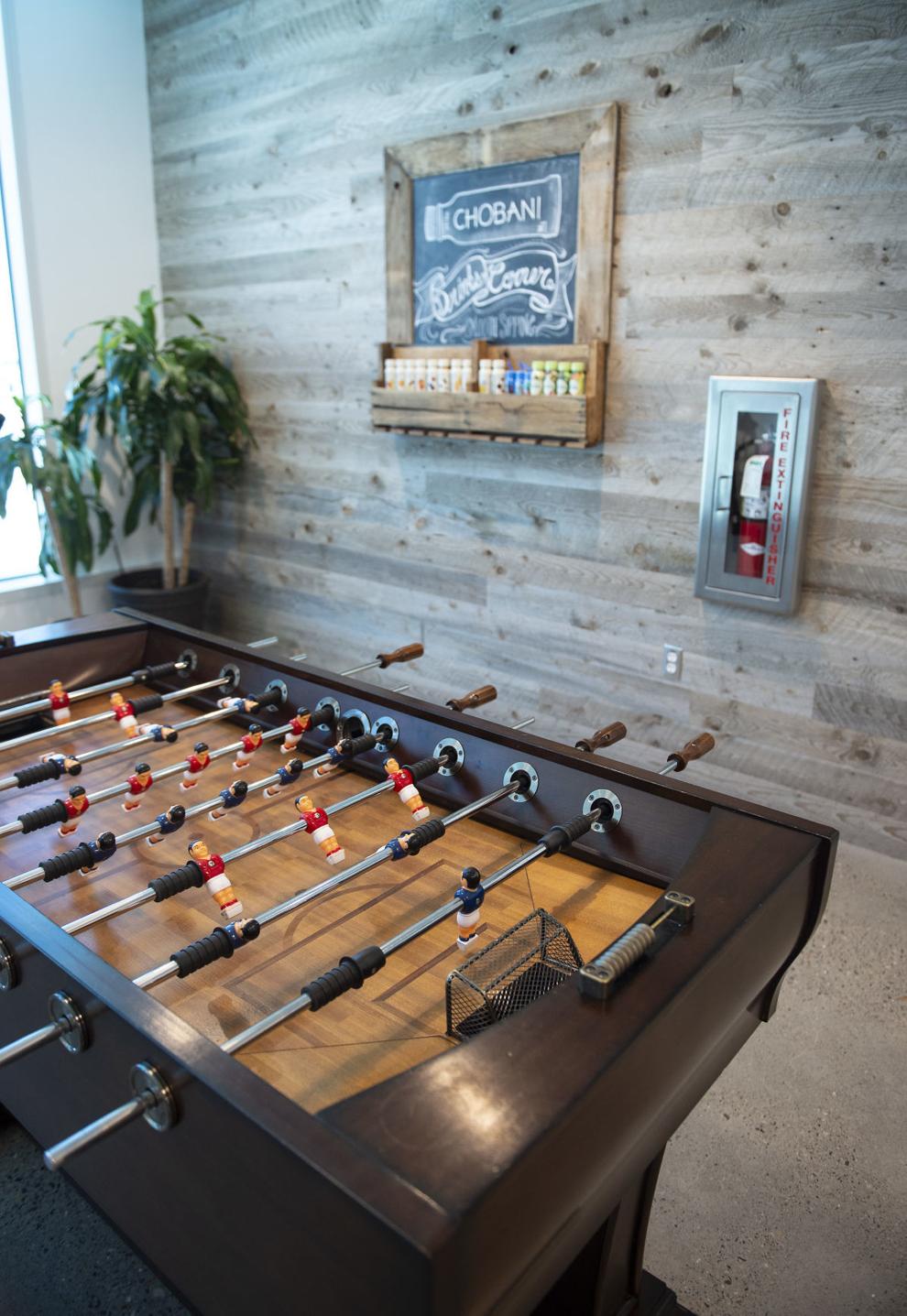 Chobani Global R&D Center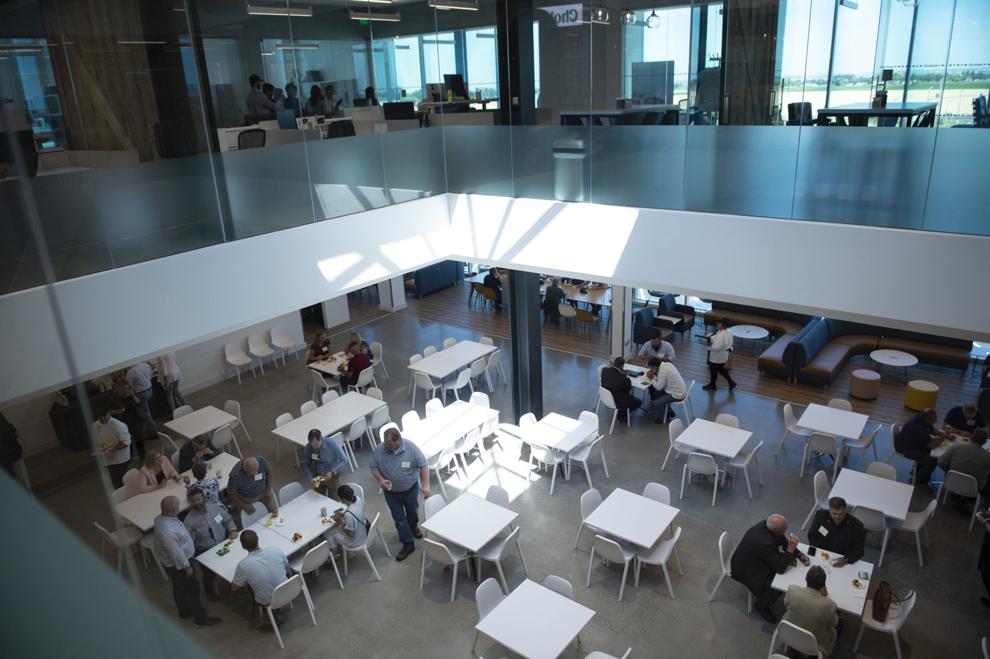 Chobani Global R&D Center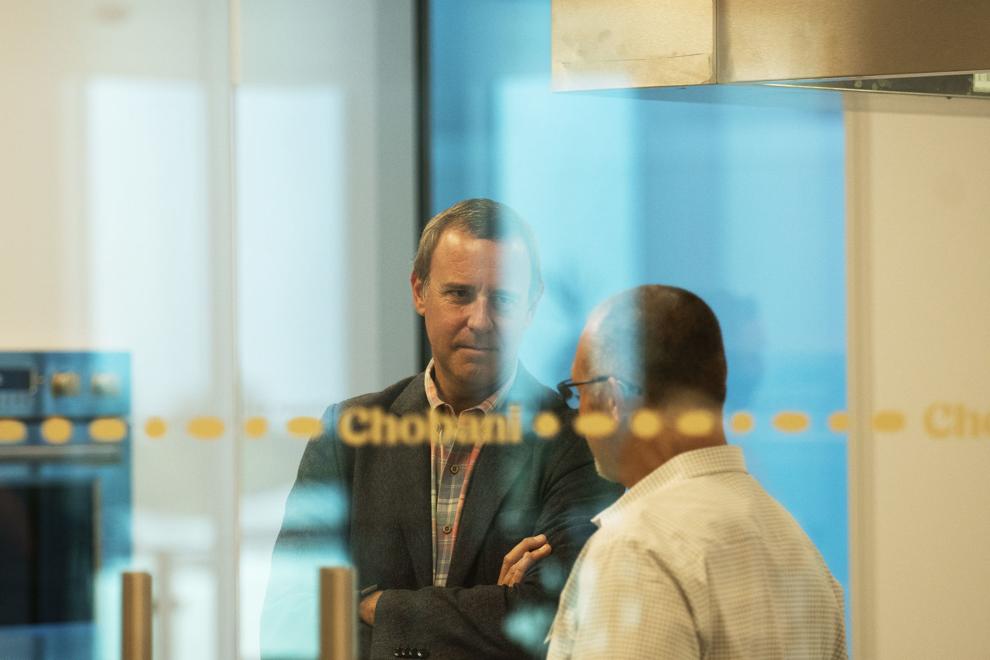 Chobani Global R&D Center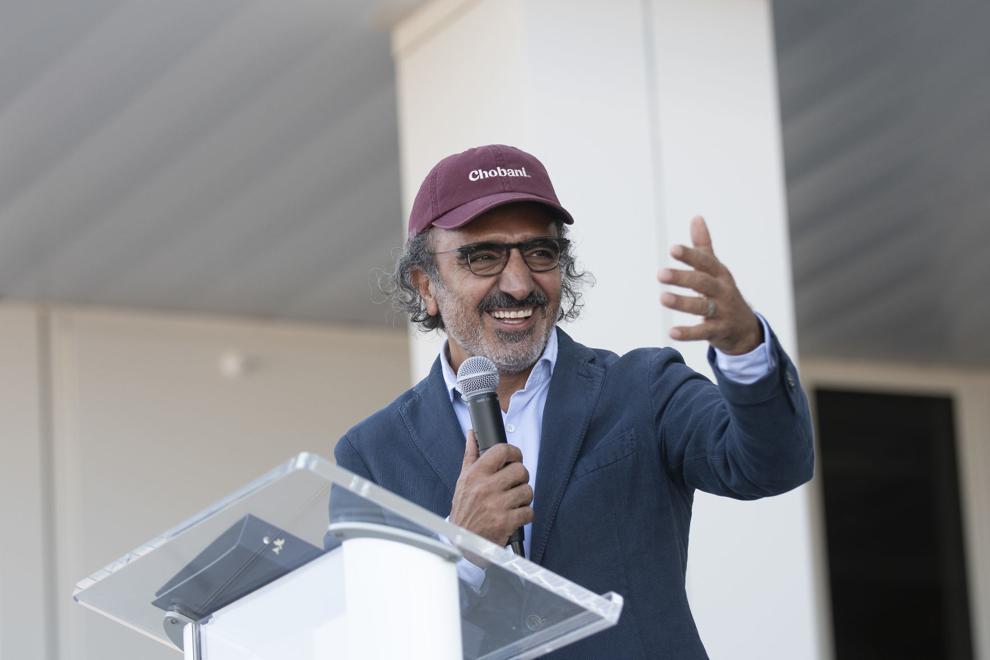 Chobani Global R&D Center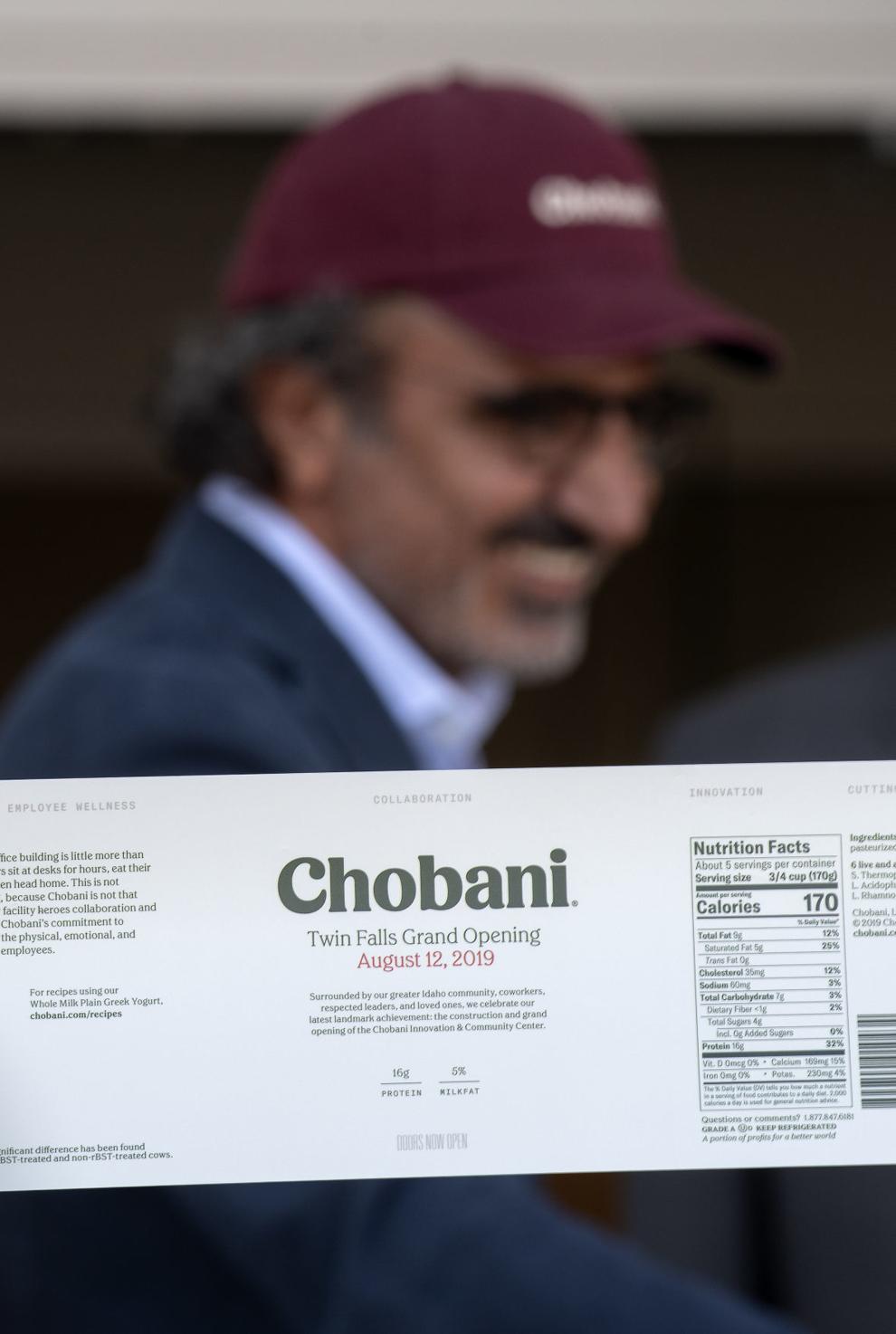 Chobani Global R&D Center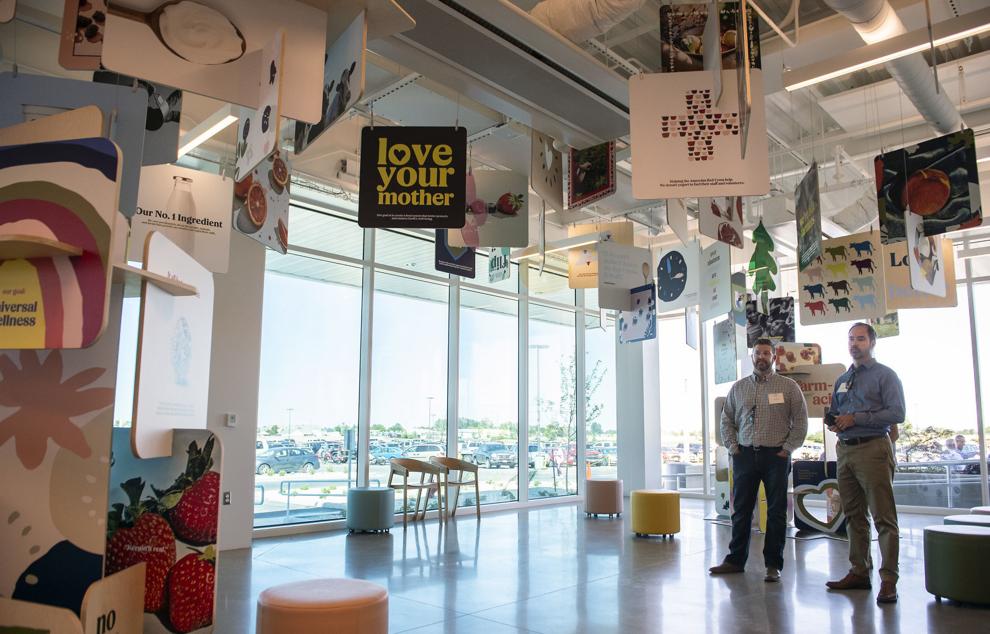 Chobani Global R&D Center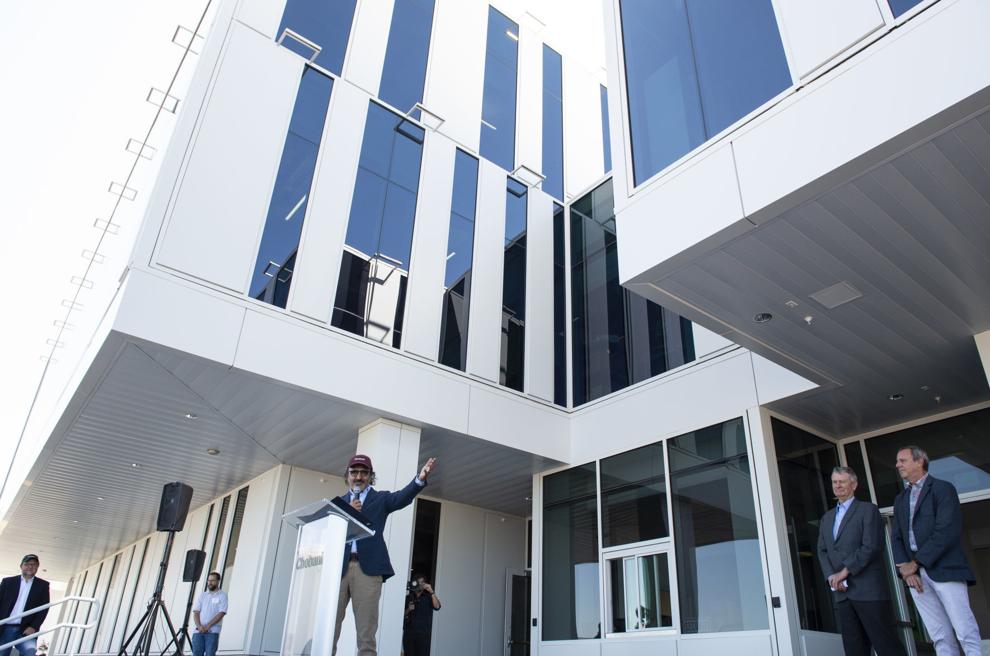 Chobani Global R&D Center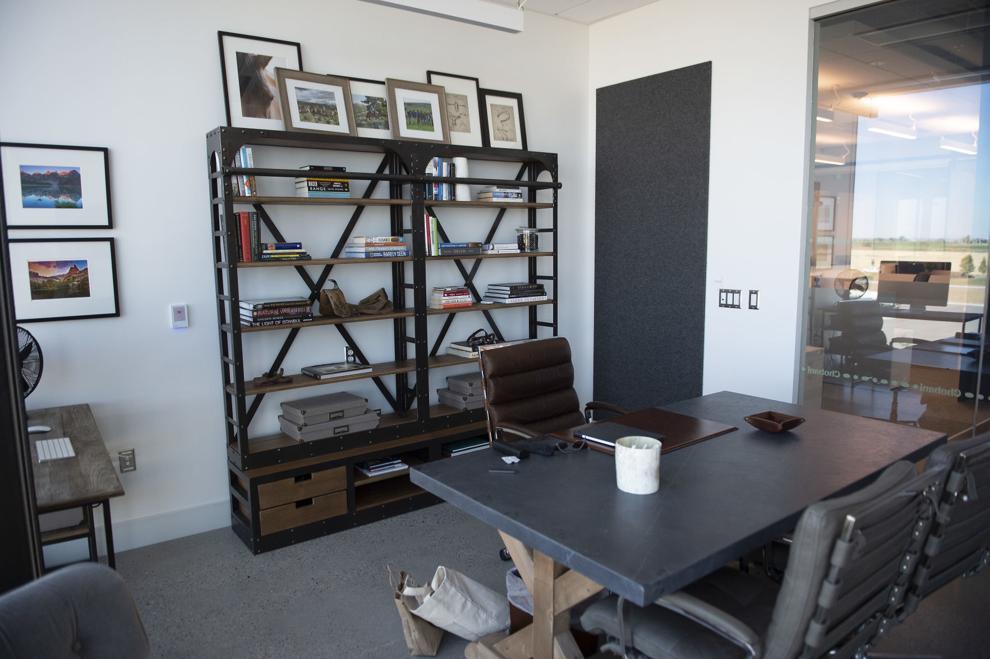 Chobani Global R&D Center