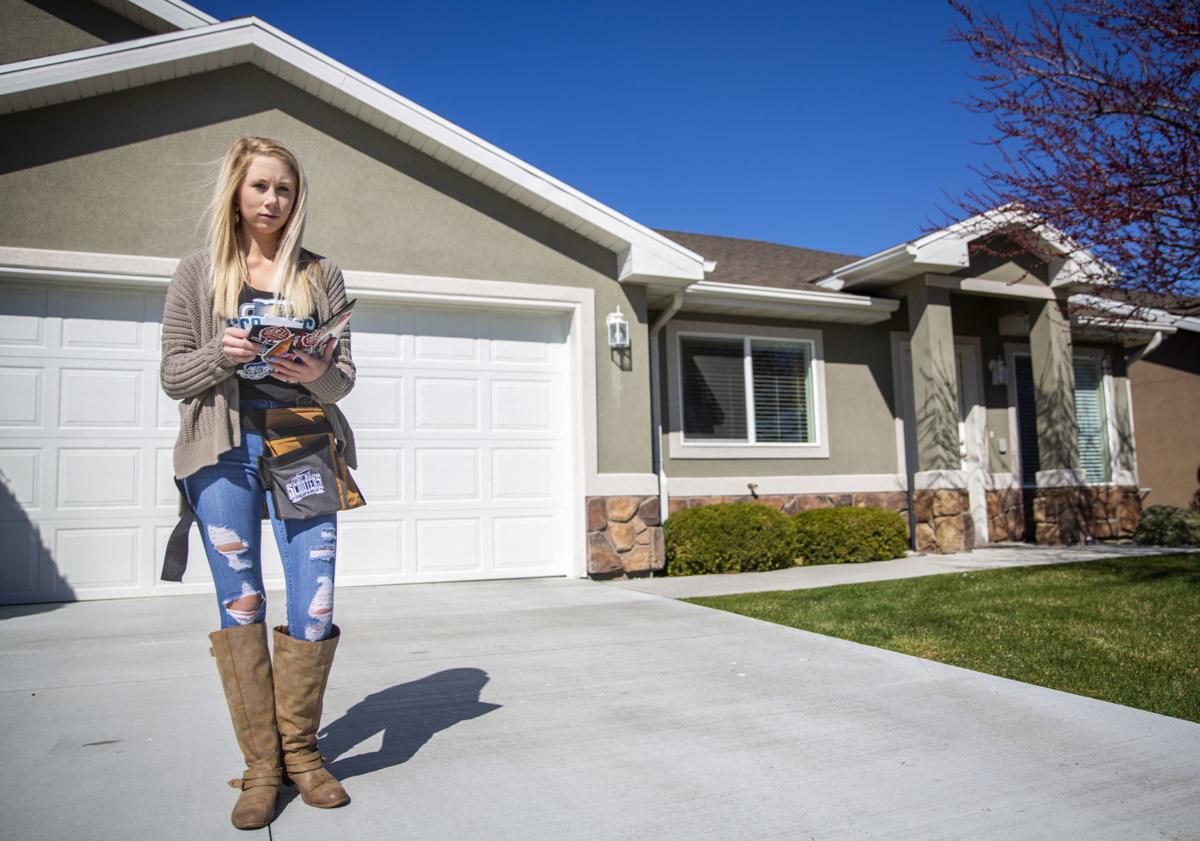 TWIN FALLS — Almost 9,000 people in the Magic Valley lost their jobs in April, according to the Idaho Department of Labor.
Makayla Rehn, a server at Scooter's Chillin'-N-Grillin' in Twin Falls, was one of more than 600 people in Jerome County who lost their jobs last month. She's been back to work since May 16, but losing her job a couple of months ago left her scrambling to pay bills.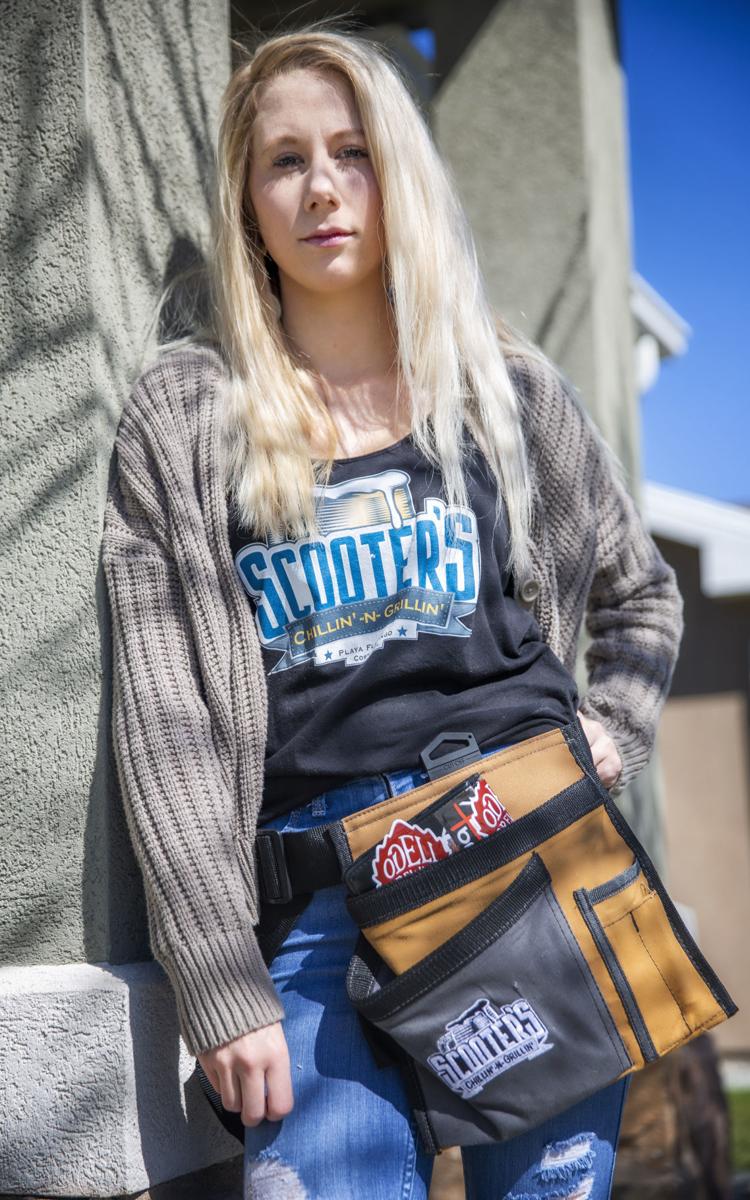 "I was really good about saving money (before this hit)," Rehn said in April. "When this all kind of happened, the things that I knew I could push off for a couple of months I did push off. The things that I couldn't I had to figure out a way to pay it."
Rehn said her first unemployment checks — the ones before the $600 CARES Act payments began — were about $187 a week, nowhere near covering the loss of her paycheck. She had to put her car payment on pause, and reach out to her phone and insurance companies to figure out what to do.
"It's really pushing the limits on it with bills, but you have to have food to eat," she said.
April was one of the worst months, employment-wise, in south-central Idaho history. In March, the region's unemployment rate sat at a minuscule 2.3%. In April that number shot up to 11.1%. The change in statewide unemployment was about the same.
Idaho unemployment during the Great Recession peaked at 9.6%.
Idaho Department of Labor Regional Economist Jan Roeser said the current recession is unique — what happened in 2008 isn't a good comparison. Never before have so many people lost their jobs simultaneously.
And while many people have returned to work since Idaho began reopening in May — there won't be data until June on how many people have gotten their jobs back — Roeser said some of the damage has already been done.
"You're going to see some people that just won't return (to the workforce)," she said.
Magic Valley job loss by the numbers
Back in March, Magic Valley unemployment, at 2.3%, was incredibly low. All eight Magic Valley counties had unemployment rates below 3%. The state as a whole was at 2.5% unemployment.
In April, total Magic Valley employment dropped from 99,257 to 90,885 jobs. Food service, accommodations, health care and social assistance were the sectors that suffered the worst losses. In Blaine County, construction (which was temporarily halted) and retail also bled jobs.
Blaine County employment has taken the biggest hit. There were just 301 people unemployed there in March, but 3,017 in April — that's a 21.7% unemployment rate for the county, the highest in Idaho.
With its reliance on tourism and high COVID-19 infection rate, Blaine County's economy has been decimated by the pandemic. Many of the 2,700 or so people who lost their jobs there last month were part of the food service industry, which saw business either slow to a trickle or disappear entirely.
Roeser said Blaine County is resilient, and will bounce back soon. But that recovery isn't going to happen right away.
"I think this year will not fare well for them," she said. "They have depended on the festivals and the events (many of which have been canceled)."
The Magic Valley counties doing best during the pandemic appear to have economies especially dependent on agriculture. Jerome (7.7% unemployment in March), Gooding (6.9%), Cassia (7.2%) and Minidoka (7.2%) counties have had better unemployment rates.
"(Ag) workers can still keep working," Roeser said. "That's the joy of agriculture."
The region's largest county, Twin Falls County, saw more than 3,500 people lose their jobs in April, bringing the county unemployment rate to 11.2%.
Not a rapid rebound?
Rehn has gone back to work at Scooter's, but she said based on what she's seen, a lot of people aren't returning to their old jobs.
"I've noticed a ton of restaurants are hiring right now," she said.
Business at Scooter's has been good since the reopening, Rehn said. She noted that customers have been highly diligent about washing their hands, and many have been giving bigger tips to help out staff.
"I feel like a lot of us girls can catch up on our bills," she said.
Still, restaurants in general might be strongly impacted by the pandemic in the long-term. Roeser said she expects some will go out of business, in part because people will be more cost-conscious and cook at home, and because habits have changed in the past two months.
Many Magic Valley restaurants are small businesses, and the death rate for small businesses is high even in a normal economy. Add the financial burden of a pandemic and many might not be able to make it.
"Things like recessions just tip them right over the balance," Roeser said.
Editor's note: The original online headline for this story, "9,000 Magic Valley residents lost their jobs last month, a 9% spike in unemployment," was incorrect. Unemployment here jumped nine percentage points, from 2.3% in March to 11.1% in April. That nine-point jump means unemployment increased 373%. The Times-News regrets the error.
Concerned about COVID-19?
Sign up now to get the most recent coronavirus headlines and other important local and national news sent to your email inbox daily.