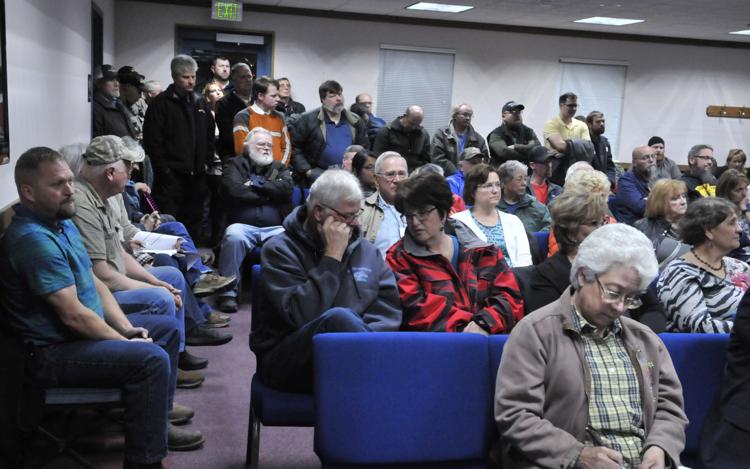 The Burley City Council met at 7 p.m. March 5 at the Burley City Hall council chambers for a bi-monthly meeting to discuss city business. Topics included recent building permits, a consent calendar with approval of minutes from previous regular and special meetings, approval of payable bills in the amount of $404,322.34 and payroll in the amount of $210,192.49. Items on the agenda included the city's 2018 audit, library override levy, contract for indexing of scanned documents, dryer repairs for the city's municipal wastewater system and annexing property for a new city cemetery.
All six councilmen, Randy Hawkins, John Craner, Casey Andersen, Russell Mallory, Bryce Morgan and Jon Anderson were present along with Mayor Steve Ormand, Dave Shirley, city attorney and Mark Mitton, city administrator.
Before the meeting
The meeting notice and agenda were posted at City Hall and on the city's website on March 1, five days prior to the meeting. The agenda clearly specified the topics of discussion and the items requiring action by the council were noted.
The meeting was conducted under Robert's Rules of Order. The council discussed all of the action items prior to vote except for the consent calendar, which included approval of the bills. One bill was pulled from the consent calendar by the city administrator to be discussed later in the meeting. All of the votes on the action items were unanimous. The speakers were introduced to the public prior to the discussions and they were listed by name on the agenda. No executive session was called. There were no amendments to the agenda.
After the meeting
The minutes from the previous meeting were immediately sent by email upon request. The minutes included the names of the speakers, positions taken and a synopsis of the discussions. The minutes were detailed. The minutes from the March 5 meeting will be available after they are approved on March 19. Prior to the approval of the March 5 minutes, a member of the public can go to City Hall and listen to a recording of the meeting or watch a video of the meeting available through the city's website.
Takeaways
I was welcomed by the city administrator prior to the meeting. There were about two dozen people, other than the governing body, present during the meeting. The City Council and other city officials remained engaged and involved during the meeting.
The city takes extra steps to enhance the public's access to city business by live video streaming the meeting, so community members who can't attend the meeting can watch it as it happens or access it later at their convenience through the city's website.