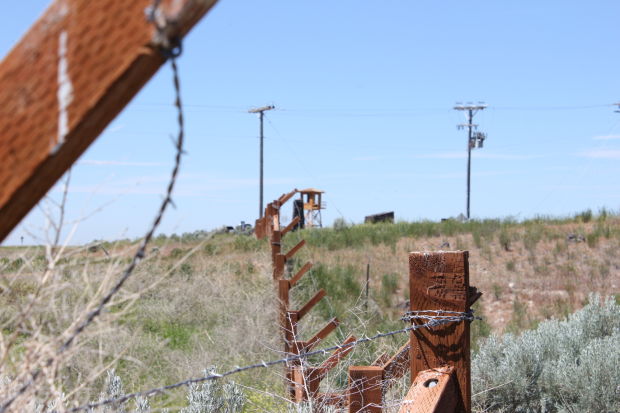 The historic site is a World War II-era Japanese-American internment camp where thousands of American citizens were detained behind barbed wire fences due to wartime paranoia. The order to infringe upon the rights of American citizens came from the highest office in the United States – directly from the desk of U.S. President Franklin D. Roosevelt. As a result, American citizens with Japanese ancestry were rounded up and imprisoned for years.
Executive Order 9066 was not a respecter of persons, as all Japanese-Americans – the elderly, the infirm, even children – were targeted to be quarantined because of rising hostilities between the U.S. and Japan following the attack on Pearl Harbor.
The Minidoka memorial contained scant informational plaques and a few audio recordings of the camp's internees. A few buildings remained, and a replica guard tower looms over the old camp. I walked away feeling sad for sure, but mostly embarrassed by the injustice of it all.
It is apparent that wartime brings out the worst intentions of people. Whether it's the corralling of Japanese-Americans or (more recently) the suggestion that we do the same with American citizens of Arab descent following the tragedy that was the destruction of the Twin Towers in New York City, war is an ugly thing – sometimes necessary, but always ugly. War never changes.
Be the first to know
Get local news delivered to your inbox!