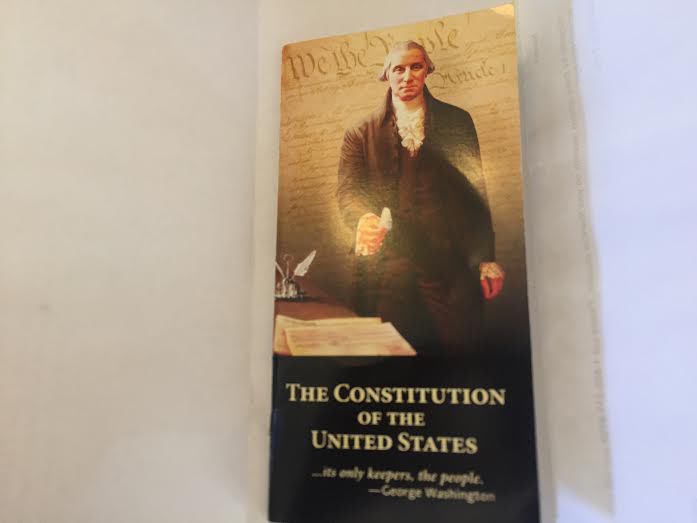 A proposal to set the rules for why Idaho would participate in a convention of states to amend the U.S. Constitution was introduced into the House State Affairs Committee Thursday.
"It's time for the states to stand up and lead on this issue," said sponsor and committee Chairman Rep. Tom Loertscher, R-Iona. "We have a constitution that is being threatened from whatever forces. It's time for the states to take action."
Loertscher's bill says Idaho would take part in a convention to propose amendments designed to impose fiscal restraints upon or limit the powers and jurisdiction of the federal government — "and no other amendments on any topic whatsoever," he stressed.
The U.S. Constitution has been amended many times over this country's history, but always through amendments that were adopted by Congress and then ratified by the states. The Constitution says a convention can be called by an application of two-thirds of the states, but this has never happened.
Loertscher's proposal says the House would appoint three delegates, the Senate three, and at least one from each chamber could not be a sitting member of the state Legislature. Congressmen and senators would be ineligible to be delegates.
Were the convention to take up amendments on any other subject, Loertscher said, he would expect Idaho's delegates to debate against it vigorously and, as a final result, withdraw in hopes of denying the convention a quorum to proceed.
The committee voted on party lines to introduce the proposal, clearing the way for a full hearing later.
Loertscher's proposal isn't the only constitutional amendment-related bill making its way through the process. The Senate State Affairs Committee is holding a hearing Friday morning on a proposal from Sen. Marv Hagedorn, R-Meridian, to call for a convention to pass a balanced budget amendment to the U.S. Constitution. Twenty-eight states have passed similar resolutions; 34 would be needed to reach two-thirds.
Both supporters and opponents of the idea of a convention of states have held talks at the Statehouse over the past week-and-a-half to make their case. Democrats generally oppose the idea. While its supporters are usually Republicans, there are also many Republicans who are against the idea — Republican Rep. Judy Boyle and Democrat Rep. Ilana Rubel teamed up recently to pen an op-ed opposing the concept.
Be the first to know
Get local news delivered to your inbox!