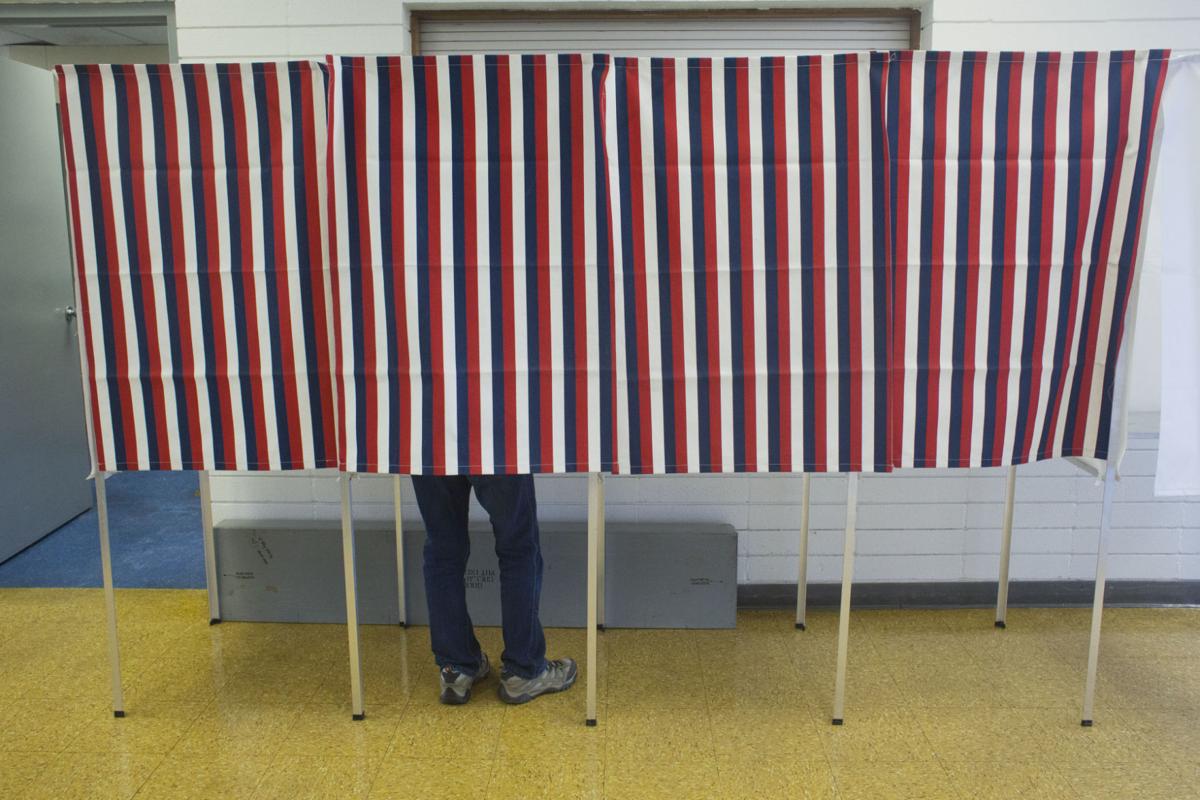 The poll of 595 adult Idahoans, which was done by Dan Jones and Associates between Oct. 28 and Nov. 4 and has a 4 percent margin of error, said 70 percent think Idaho's schools are "definitely" or "probably" underfunded, while 28 percent think they are adequately funded and the rest don't know.
A majority of people surveyed, when given the options of 51, 55, 60 and 66 percent, weren't aware of the legal requirement that school districts need two-thirds voter approval to pass a bond. Self-described Republicans were more likely to be aware of the requirement — 53 percent of them got it right, compared to 43 percent of independents and 29 percent of Democrats.
And only 36 percent of Democrats, 29 percent of independents and 20 percent of Republicans said they would support dropping the two-thirds requirement to 51 percent.
New Policies
Most school districts haven't adopted the Idaho School Board Association's recommendations on adopting a detailed non-discrimination policy for gay and transgender students.
The association's recommended policies include allowing transgender students to use a separate bathroom or for changing, but making it clear no student be required to use separate facilities for being transgender; developing gender-neutral dress codes; ensuring that same-sex couples not be treated differently during school dances; and stating that students cannot be denied to participate in overnight trips because of their transgender status.
A few districts have explicitly rejected the proposed guidelines, and only the Teton School District had adopted them as of early October. The Twin Falls School District adopted a policy in October that incorporates some of the recommendations, including making the dress code gender-neutral and stating that transgender students will be assigned rooms on school trips based on "the gender identity they consistently assert at school" or to a private room. The Kimberly School District is considering a gender-neutral dress code.
The polling found 56 percent of Idahoans are opposed to schools adopting such standards for gay and transgender students, 36 percent are in favor and 8 percent didn't know.
People from 18 to 29 were about as likely to oppose adopting new standards as were those from 30 to 69 — a bit out of place with other polls, which usually show younger people being more pro-gay rights on issues like same-sex marriage and non-discrimination laws. Opposition shoots up in the 70-and-older group. Politically, Republicans oppose adopting new standards by 71-22, independents oppose them 50-40, and Democrats favor them 66-29.
Men are more likely to oppose new standards by 60-30, compared to 51-41 for women. By religion, Mormons are most opposed by 70-26, followed by Protestants at 57-34 and Catholics at 45-38. Those with no religion favor the new standards by 69-20.
Be the first to know
Get local news delivered to your inbox!