More #blissbears galleries
Action on the court, on the field, on the mat: A wide variety of the strongest sports photos from Times-News photographers during 2014.
District IV All Senior soccer game at Wendell High School on Tuesday, Oct. 28, 2014.
The 3A State Soccer Championships get underway at Sunway Soccer Complex in Twin Falls.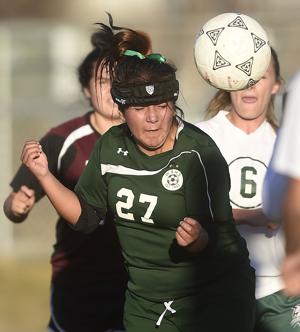 The South takes on the North during the District IV All Senior Game involving 3A/4A schools Tuesday, Oct. 24, 2017, at Wendell High School.
Community School defeats Bliss 4-1 in varsity boys soccer Thursday, Oct. 12, 2017, at Bliss High School.